Almost everyone loves pizza, especially kids, and it's also a convenient solution for a quick and easy meal, so it's no wonder pizza is such an enduringly popular family lunch or dinner.
For anyone who needs a kid-friendly pizza recipe – or even one you can get your kids to help with – we've had a look online to see what other people have been trying. And as a result, here are our favorite 27 kids' pizza recipes you might like to try at home.
1. Kids' pizza recipes
To kick things off, here's a site that offers not just one but 13 different kid-friendly pizza recipes. Ideas include holiday pizzas, quick pitta pizzas, rainbow pizzas, pizza rolls, Halloween pizzas and more – so if you're looking for pizza recipes that your kids will love, this is a great place to start.
2. Quick Family Pizza
In this video tutorial, you'll learn how to make quick "cheat" pizzas that your kids can help you make. It only takes around ten minutes to prepare, and children are sure to love being involved in making their own food, so it's a great way to get them into cooking as well as being a fun activity you can do together.
3. How to Make Pizza with Kids
If you're interested in teaching your kids some of the basics of cooking, this recipe for pizza should be of interest. It teaches you how to make a pizza, and with a little supervision, they can do almost all of it themselves. It might take slightly longer than just cooking pizza for them, but involving the kids will be much more enjoyable, so doing it together will definitely be worth the extra effort.
4. Mini Pizza on Tawa
Here's a slightly more original idea for making pizzas for kids – and the mini pizzas on tawa this video teaches you how to make look irresistible. It's a quick and easy recipe, and once you've made the bases, you can vary the toppings according to your – or your family's – preferences. And once they're ready, they're guaranteed to be a big hit.
5. Children's Homemade Pizza
As this blogger writes, this recipe for homemade pizza is so easy that even very young children will be able to help out. They'll be able to participate in making the dough and they'll also be able to choose their own favorite ingredients – and getting them to join in will probably make them more likely to finish all their food too!
6. Pizza Margherita in 3 Easy Steps for Kids Lunch by Tiffin box
This video claims to teach you how to make authentic Italian-style pizza in just three simple steps. It's full of useful tips that will help you achieve great results – like working the base by hand rather than using a rolling pin – and once everything's ready, the pizza will be ready after just 8 minutes in the oven. It's a quick and easy recipe that your kids will love, and it's a versatile option you can prepare any time.
7. 11 Simple Ways to Make Yummy Kids Pizza
For those who want to teach their kids the basics of preparing homemade pizza, this blog post is worth a look – because it introduces 11 different recipes for you to try. It also includes ideas for fussy eaters, so even if you have kids who are hard to feed, you should be able to find something that works here.
8. Easy Homemade Pizza Recipe – Five Ways!
Sometimes when kids are hungry, you need to have recipes you can prepare for them in short order – and if you're looking for suggestions, this video tutorial should be worth a watch. In it, this YouTuber teaches us five different pizza recipes that you can prepare in just five minutes, so you won't need to keep your hungry kids waiting!
9. Kid-Size Pizza
We love the story behind this recipe. As this blogger explains, one day when the kids were hungry, this idea for mini pizzas was born out of desperation. After a rummage through the cupboards, she came up with the idea of using the ingredients she found for making individual kid-sized pizzas – and it's a recipe you can easily adapt to any situation!
10. Easy Pizza for Kids
Here's a cute video that most people will adore – because the YouTubers presenting it and showing us how to make kids' pizza are kids themselves! It's fun to watch them both at work, and it just shows how easy, interactive and educational it can be to get kids to prepare their own food. And the pizzas they make look pretty tasty too!
11. Better than Takeaway! Perfect Pizza Recipes for Kids
Ordering pizza delivery can get expensive, right? Especially if your kids want to eat it once or twice a week. Well, one way you can save yourself some cash is to make the pizza yourself instead, and you can even come up with even more delicious options than the delivery place offers. Want to know how? Then this blog post has all the information you need.
12. Simple Cheese Pizza for Toddlers and Kids
Sometimes kids don't have the most adventurous tastes, so if you want them to eat the food you serve them, it might be better to stick to some simpler recipes. If that's something you can relate to, this recipe is for you because it teaches you how to make a basic cheese pizza that practically every child or toddler will enjoy. And then once they're ready for something more ambitious, you can start experimenting with other toppings too.
13. Easy Homemade Pizza for Kids
One of the great things about pizza – apart from the fact that it's so delicious and everyone loves it – is that it's quick and easy to prepare whenever you need something to eat in a hurry.
That means you can serve your kids pizza like this for lunch or dinner, and making it won't take up too much of your time. You can even get them involved in making it too, so why not have a go at cooking something like this simple pizza yourself?
14. Ultimate Kid-Friendly 4-Cheese Pizza Recipe with Homemade Vegetable Sauce
If your kids love pizza but hate vegetables, here's a neat little trick that will have them eating their greens – because it shows you how to blend veggies into a four-cheese pizza so they won't even notice. We think it's such a great idea, and you'll even enjoy eating it too – so for a healthier version of pizza, give this video a watch!
15. Homemade Pepperoni Pizza – Cooking with Kids
The range of toppings that can go on pizza is almost limitless, but if your kids love classic pepperoni, then this is the recipe for you. In it, you'll find out how to make a delicious version of this timeless favorite.
It also includes plenty of tips for getting them involved, and when you see the photo of the two girls hard at work with their rolling pins, you're probably going to want to have a go ASAP.
16. Cooking with Kids – Pizza from Scratch
As this YouTuber writes in her introduction, making pizza with kids is super-easy and fun – and in her video, she goes on to prove it. The tutorial teaches you everything you need to know, from making the dough to adding the toppings and cooking the pizza, and if you watch her video, you'll see how much her niece enjoyed trying it!
17. Pizza Party Time! An Easy Homemade Pizza Recipe for Kids
If you're tempted to try making pizza with your kids but are a bit daunted by the idea, this post should put your mind at ease. In it, you'll find plenty of tips and suggestions that will help ensure the experience is enjoyable for both kids and adults alike. So what are you waiting for? [27 Best Pizza Party Ideas]
18. How to Make Pizza Toast
If you want pizza but don't have the time or the patience to make your own dough – or you're just looking for a quick and easy snack you can make with whatever you find in your cupboard – pizza toast is a great cheat.
All you need are a few slices of bread and something to use as a topping and you're good to go, and it's also a great option for feeding kids if you haven't had time to go to the supermarket to do your food shopping.
19. 10 Easy, Kid-Friendly Pizza Recipes
For anyone who needs ideas and inspiration for food to give their kids, this post is worth a look. In it, you'll find a slideshow of creative kid-friendly pizza topping suggestions, so you'll easily be able to find at least one or two flavors they'll love.
20. Cooking with Kids: How to Make Pizza
Cooking with your kids is not just about making something to eat, it's also a great opportunity to bond with them while teaching them how to prepare food. However, when they're young, you'll probably want to start off with something simple, and this high-quality tutorial for making pizza could be the ideal way to keep them interested.
21. Mini Pizza Recipe for Babies, Kids & Toddlers
All parents want the best for their children, and that includes food, so for many, feeding children food made from organic ingredients is an important aspect of their upbringing. If that's something you agree with, this is a recipe that's worth a read since it teaches you how to make kid's pizza with organic toppings – so it tastes great but is also good for their health and development.
22. Only 50 Calorie Pizza!
One reason some parents might be reluctant to give their kids pizza too often is that pizza is seen as the kind of junk food that can easily lead to obesity. However, it doesn't need to be like that because it's quite possible to make a low-calorie pizza for your children – and this recipe teaches you how.
23. Healthy Homemade Pizza
Here's another recipe for healthy pizza that you won't worry about your kids eating. As you'll discover in the post, making pizza is relatively simple, and you can also include all the nutritious toppings you want. Even better, you can customize it to accommodate even the fussiest of eaters, giving you one more reason to have a go yourself.
24. Kids Baking – How to Make Veggie Pizza
For vegetarians trying to bring their kids up not to eat meat, this is a pizza recipe that should be worth a look. It teaches you how to make a delicious pizza that's so yummy, even your non-vegetarian friends will love it – and your kids will learn to enjoy delicious pizza without covering it in ham, chicken or pepperoni.
25. Homemade Pizza Recipe – Cooking with Kids
In this post, we are given a recipe for high-quality pizza just like the kind you would expect to eat in an authentic Italian restaurant – and it's so easy to make, you can even get your kids to help. We love the look of that light crisp crust so much we think we're going to make one of our own.
26. Quick and Easy Bread Pizza
Bread pizza is a classic quick and easy recipe you can knock together in no time whenever your kids begin to feel hungry. You can use whatever you have available at home, and it's easy to adapt it to your child's tastes – and in this video, this YouTuber gives us a great demonstration of how to make an original version that looks amazing.
27. How to Make Pizza with Kids
As this mother of a three-year-old and a one-year-old tells us, certain recipes are more suitable to try with kids than others – and making pizza is near the top of the list. There are plenty of easy jobs you can get them to work on, and they are certain to enjoy helping their parents cook their food. Want to know how this blogger does it? Then check out her post to find out her secrets.
Loads of great pizza recipes to try
Whether you want to cook pizza for your kids or with your kids, there are loads of great recipes you can try, from established classics to some more original versions.
We've enjoyed collecting these recipes for you, so we hope you've enjoyed watching and reading them too – and above all, we hope we've helped you find the recipe you needed to make delicious kids' pizza.
27 Kid's Pizza Recipes
Ingredients
Quick Family Pizza

Mini Pizza On Tawa

Pizza Margherita In 3 Easy Steps For Kids Lunch By Tiffin Box

Easy Homemade Pizza Recipe – Five Ways!

Easy Pizza For Kids

Simple Cheese Pizza For Toddlers And Kids

Ultimate Kid-Friendly 4-Cheese Pizza Recipe With Homemade Vegetable Sauce

Cooking With Kids – Pizza From Scratch

How To Make Pizza Toast

Cooking With Kids: How To Make Pizza

Only 50 Calorie Pizza!

Kids Baking – How To Make Veggie Pizza

Quick And Easy Bread Pizza
Directions
Select your favorite recipe.
Organize all the required ingredients.
Prep the recipe in 30 minutes or less!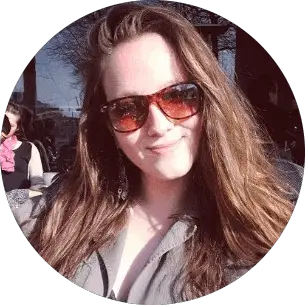 Barbara is an enthusiastic food-exploring person that goes through different culinary experiences. She got inspired by creating a pizza blog post after she tasted one of the best-selling pizzas in Toledo.