Each ingredient can change your pizza's taste and style, but we all know flavor starts with the base ingredient: sauce.  Choosing the right sauce can enhance your other ingredients and unleash the full taste potential.
when done right, it can even bring harmony between the dough and toppings. So let's take a look at some recipes to make the best homemade sauce!
1. Chef John's Secret Pizza Sauce
We cannot talk about Pizza sauce without starting with a classic Italian-style one. Chef John will show you how to achieve the real Italian flavor in a very easy and quick way step-by-step. Being a little bit spicy and having a garlic touch, this sauce is a great way to impress your guests with only a few minutes of preparation!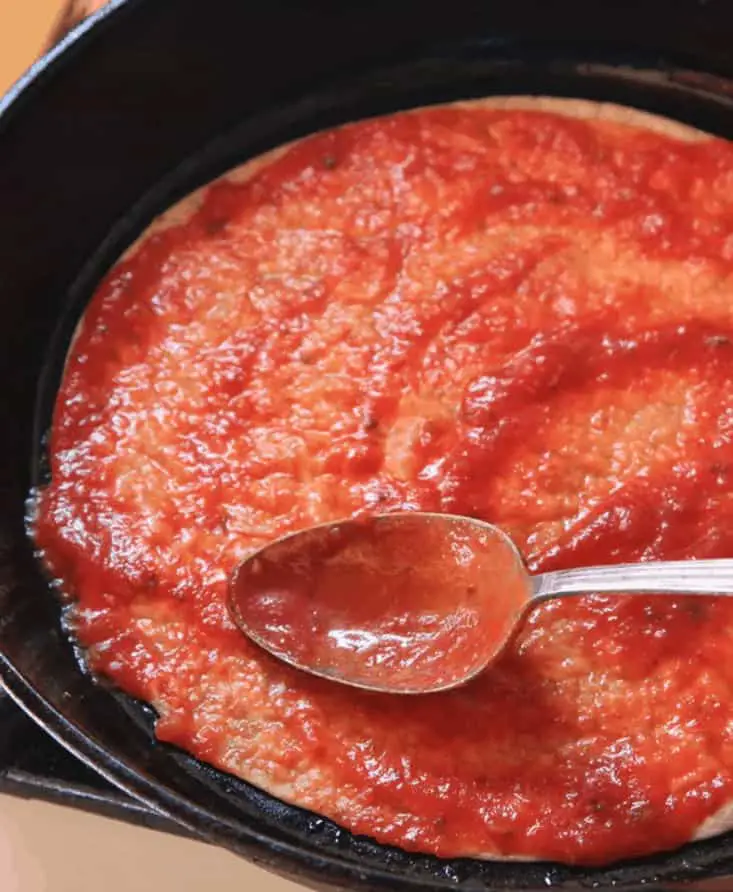 If you are craving some New York-style pie but don't feel like going out and having to find a suitable pizza joint, this site has the perfect solution. Slightly sweet but yet aromatic, this sauce is flavored with basil, garlic oregano, onion, and pepper flakes. Best way to have a taste of New York, no matter where you are.
3. Glen & Friends Detroit-style Pizza Sauce
Glen & Friends recipe is great if you are looking to prepare some deep-dish pizza instead of the classic thin-crusted one. As we said before, the sauce is the base of every pie and it must match with the dough and crust style to mix up in a tasty pie. This recipe combines crushed tomatoes with some tomato sauce to come up with a smooth sauce.
Most pizza sauces tend to be smooth, but if you're looking for that tingling sensation in your tongue, this may be the right option for you. Mixing tomatoes, garlic salt, chipotle, paprika, and onion powder with black and red pepper, you can make a thicker spicy sauce to create a tangy pie to entertain your bravest guests.
5. White Pizza Sauce
It may sound strange, but it is possible to make some pizza without any tomato sauce. White pizza sauce is entirely made up of simple pantry and refrigerator staples and it's incredibly easy to prepare. It is made of milk, salt, pepper, garlic, and parmesan cheese. You will also add some butter and flour to thicken up the mix.
Canning Pizza sauce is one of the many variations of the classic Italian pizza sauce. In this case, you will use fresh Roma tomatoes, olive oil, lemon juice, garlic and you can even add up some red wine to enhance the flavor. Want to know the best part of this sauce? You can also store it in the fridge and use it later as Spaghetti sauce as well!
7. Marinara Pizza Sauce
Sometimes you crave a nice homemade pie but you just don't have the time to prepare it. If that's your case, here you have an easy and quick recipe to prepare a smooth sauce. Marinara is the classic option for almost every pizza. Being soft but thick is a great way to flavor up your pie.
This pizza sauce is a great way to use up all those fresh veggies you have in the fridge to prepare a healthy – but yummy- pie. We know pesto is mostly used in pasta and salads, but this recipe will show you that it goes really well with pizza too. We recommend using it for a Portobello mushroom pizza, it's a great combination!
9. Savory and Sweet Pizza Sauce
Pretty easy to make and it goes well with any pizza type you want to prepare. Thin-crust, deep-dish, or even cheese-stuffed crust; all of them can combine with this sweet and savory sauce. You will have to use tomatoes, garlic, onions, sugar, and the secret ingredient; some parmesan cheese while you cook it.
Barbecue sauce is one of those dressings people can get passionate about. There are all sorts of types; North Carolina style, Kansas City style, and even white Alabama style, but today we are going to show you this easy-to-make homemade sauce. You can use it for your pizza and even save the rest in the fridge as a dip!
11. Domino's Style Pizza Sauce
We all know Domino's pizza and its famous sauce. With this video, you can recreate your own Domino's sauce at home in only a few minutes, and the best part is that it only takes a few minutes, and it's super easy to make! You will only need some oregano, sage, basil, garlic powder, black pepper powder, cayenne pepper, sugar, and salt.
This may be a recipe only dedicated to brave people who like spicy food, but it is also an excellent alternative to people who can't eat tomatoes, as it is a tomato-free sauce. If you're looking for a smooth and sweet option, this is not for you. You will need some cracked black pepper and a good amount of roasted red peppers to prepare it.
13. Indian Pizza Sauce
Authentic Indian homemade pizza sauce! If you are willing to try something new, Indian-style pizza sauce is a great option. Being thick and greasy it combines perfectly with thin-crusted pizzas. This video recipe is explained fully in the Hindi language, but don't worry, it has English subtitles for you to understand and follow the instructions!
This may be the easiest Italian-style pizza sauce we have found on the Internet. It will only take you about 5 minutes to make it, and it doesn't need any cooking. Nevertheless, is an original Italian recipe so you will have to use "Saint Marzano Tomatoes" to achieve the true flavor.
15. Creamy Garlic Pizza Sauce
Garlic sauce goes well with everything, steak, chicken, fish, vegetables, and even pasta. But did you know you can use it to create a creamy and smooth pizza too? Check this Chef Jack's recipe on YouTube and try it out! The best part is that you will only have to use fridge and pantry ingredients and it is really easy to make.
Directly from Cincinnati, this may be the definitive sweet pizza sauce recipe. It is very similar to the classic Marinara sauce, but here you will have to add some brown sugar and some honey to make it smooth and sweet. The secret here is not to use much pepper. It goes great with thin pizzas with veggie toppings.
17. Pizza Hut's Homemade Sauce
If you are a Pizza Hut lover as we do, you need to watch this recipe and try it out at home. It is really easy to make, and it goes well with every pizza style you want to cook. You will feel you are taking a bite of an original Pizza Hut slice. Just try it out and let us know what you think!
Following up with famous pizza chains sauce recipes, we have Papa John's. Also very easy to make, and you will probably not need to go out to buy any ingredients, as you will only have to use pantry and fridge ingredients. Papa John's secret is to use a little bit of lemon juice while you cook your sauce to get that smooth but savory flavor.
19. Garlic Alfredo Style Pizza Sauce
Alfredo-style pizza looks a little bit difficult to make, but don't worry, with this recipe you will end up with an original homemade pizza sauce to top it with whatever you want; bacon, mushrooms, spinach, or steak. Butter, milk, and garlic are the most important ingredients here. Easy way to impress any guests!
What's best than a gluten-free, low-carb but yet delicious sauce? This Mediterranean pizza sauce takes only 6 ingredients to prepare and it will enhance any pizza flavor potential. Top it with whatever you like, you are only limited to your imagination when deciding what to put on your pizza.
21. Gourmet Pizza Sauce
Gourmet pizza is a great way to impress your guests at home. And you can't have gourmet pizza without gourmet sauce. This Australian chef shows us that the secret here is to keep it simple. No onion, no basil, no sugar. Only good tomato sauce, garlic, and oregano to achieve the true Italian flavor.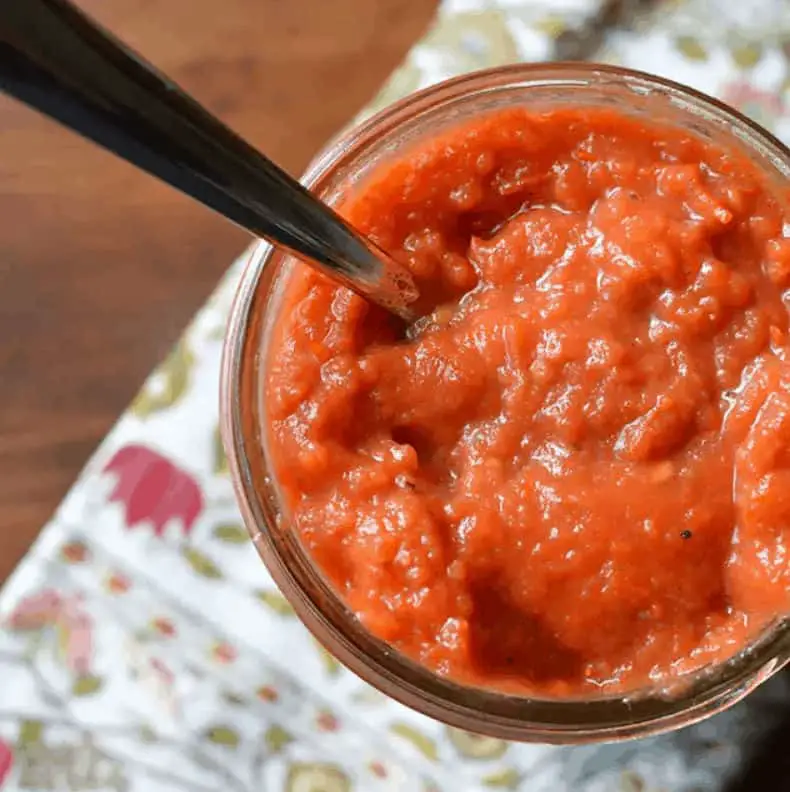 Cooking your pizza yourself allows you to control the ingredients and make it healthier. In this recipe, you will only use pantry ingredients and end up with a delicious sauce in only 20 minutes. No tomato sauce is used, only crushed tomatoes, garlic, and onion. You can store it in a covered recipe in the fridge for 3 weeks or freeze it for 6 months!
23. Quick Ketchup Pizza Sauce
This pizza sauce recipe is great to make if you are short on time, and is also a great option to entertain your kids! You will only need ketchup sauce, some spices, and garlic and onion powder. It doesn't even need to be cooked. The relation of chili powder and chili flakes to the ketchup can be measured out according to your taste.
The best way to make an excellent veggie pie is to prepare a full vegetable pizza sauce. Great way to get a taste of some slices without consuming extra fat and calories. You will mix up tomatoes with carrot puree and some spices to make up with a savory and healthy pizza sauce. You can top it out with more vegetables!
25. Marinara Pizza Sauce with Indian Twist
Not all pizzas are created equal, so making it at home will be the best thing and it will also allow you to try new recipes and combinations. In this video, you will have the classic Marinara Sauce but with an Indian-style touch. Feel free to innovate, and try it out following up "Rajshri Food" instructions. Let us know what you think!
This homemade sweet chili sauce recipe is guaranteed to become a family favorite! A simple to make, thick, sweet and spicy sauce with a delicious garlicky kick. Goes great with any pizza type, but we recommend matching it with meat or sausage toppings to enhance their flavor potential. Give it a try and let us know your opinion!
27. Chicago Style Pizza Sauce
If you are into some deep-dish pizza, with lots of cheese and sauce, you will need a chunky thick tomato sauce to match. The best pizza sauce for a Chicago-style deep dish is really simple. Crushed tomatoes with seasonings and garlic! Really, that's it. For seasoning, you will use minced garlic gloves and some Italian spices.
We have already talked about white pizza sauce recipes, but this one is different. It is super creamy and smoother than the others. Heavy cream, freshly grated parmesan, garlic, and a hint of spice combine to create a silky smooth sauce. It goes perfectly with any topping you like to add. And you can also use it as a dip for the sides!
29. Ranch Pizza Sauce
Ranch sauce is awesome. You can use it as a dip, in your hamburgers, and even in pasta. But have you ever tried it as a pizza sauce? If you don't, please check this video and learn how to prepare your own homemade ranch sauce to top your pizza. It goes great with meat toppings like pepperoni or sausage!
After watching all these recipes, we learned that most chefs agree that San Marzano's tomatoes are the best option to create an excellent Italian-style pizza sauce. They have a more meaty texture and they are also sweeter and less acidic. The meaty inside and lower acid make them ideal for creating an uncooked sauce. Give them a try and let us know your opinion!
So, this is our list of 30 Best Pizza Sauces Recipes, give them a try and please let us know what you think in the comments! We would love to read your opinion.
30 Best Pizza Sauce Recipes
Ingredients
Chef John's Secret Pizza Sauce

Glen & Friends Detroit-Style Pizza Sauce

White Pizza Sauce

Marinara Pizza Sauce

Savory And Sweet Pizza Sauce

Domino's Style Pizza Sauce

Indian Pizza Sauce

Creamy Garlic Pizza Sauce

Pizza Hut's Homemade Sauce

Garlic Alfredo Style Pizza Sauce

Gourmet Pizza Sauce

Quick Ketchup Pizza Sauce

Marinara Pizza Sauce With Indian Twist

Chicago Style Pizza Sauce

Ranch Pizza Sauce
Directions
Select your favorite recipe.
Organize all the required ingredients.
Prep the recipe in 30 minutes or less!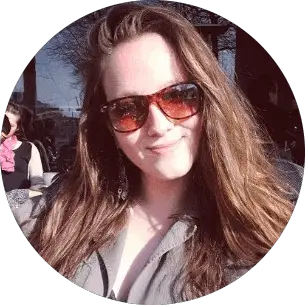 Barbara is an enthusiastic food-exploring person that goes through different culinary experiences. She got inspired by creating a pizza blog post after she tasted one of the best-selling pizzas in Toledo.