Being vegan needn't stop you from enjoying a delicious pizza oozing with cheesy goodness, made without traditional cheese. Some vegan cheeses are so close to mozzarella in taste, texture, and appearance that you'll never notice the difference. Here's a definitive guide to over 30 of the very best vegan cheese pizza recipes.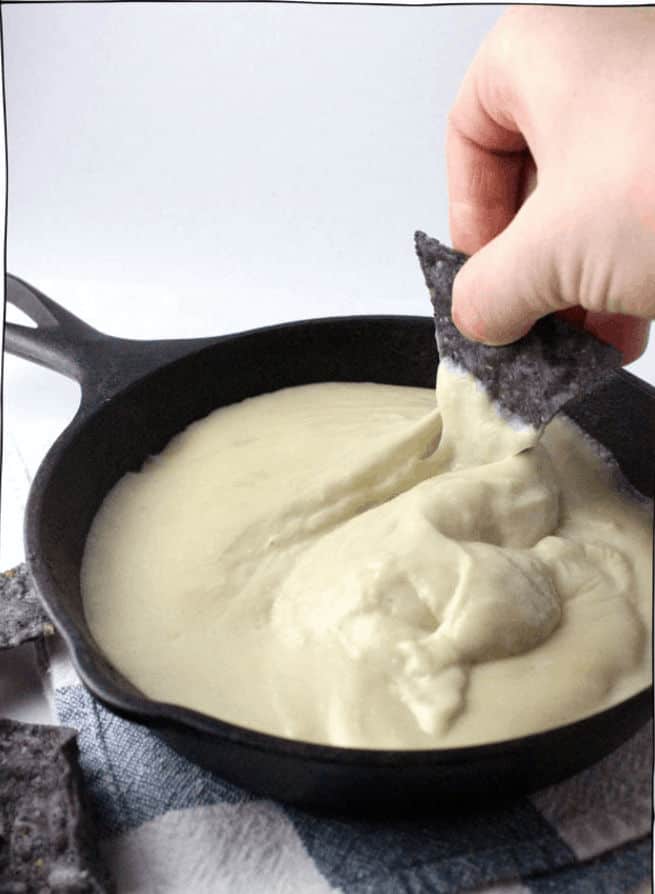 This multipurpose vegan mozzarella is just perfect for pizza. The key ingredient in this recipe is tapioca, the ingredient that gives this vegan cheese its stretchiness. Even better, this seven ingredient recipe takes only fifteen minutes to make.
Blend softened cashews, yeast, salt, tapioca, apple cider vinegar, garlic powder, and nutritional yeast. Add this mixture to a saucepan and stir continually over medium-high heat until you get the thick melted cheese substitute you're looking for.
2. Spicy Smokey Vegan Pepper Jack Cheese
Check out this almond milk and cashew nut based spicy pepper jack cheese for an alternative to all the vegan mozzarella variations. The stretchiness comes from tapioca starch, so you could add a little more if you're using this as a solo pizza topping.
Alternatively, combine it with vegan mozzarella. As usual, all of the ingredients are blended and heated on the stovetop until the hidden stretchiness of tapioca flour gives the sauce its cheesy consistency. Then place the sauce in a bowl and cool for a carvable block of vegan pepper jack.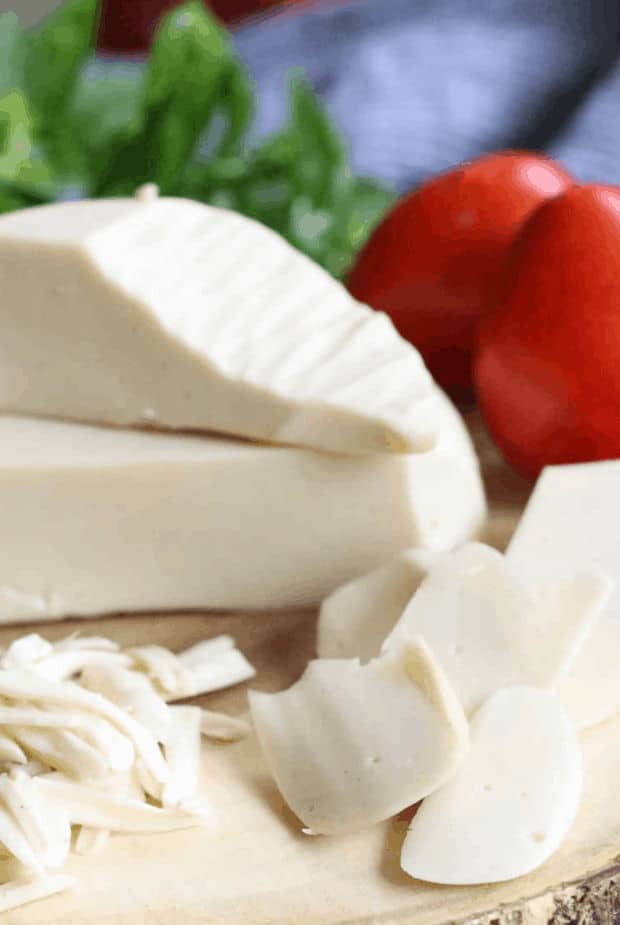 This no-cook mozzarella cheese recipe makes an impressive cheese-like block that you can use raw or as a beautiful meltable gooey topping for pizzas. The critical ingredient is the little-known kappa carrageenan, which is a natural extract taken from red seaweed.
This ingredient gives the cheese the ability to transform from a melted to a solid state and back. Combine this with coconut oil, tapioca flour, raw cashew, nutritional yeast, blend and add hot water, blend again, and you have an amazing cheese substitute.
4. 15-Minute Vegan Mozzarella
This quick-cooking mozzarella involves a base of cashew nuts, with nutritional yeast for that cheesy flavor. That vegan go-to ooziness provider tapioca starch provides the stretchiness. Just blend and then heat slowly over medium heat and stir until it becomes a lovely stretchy mess – then you're done!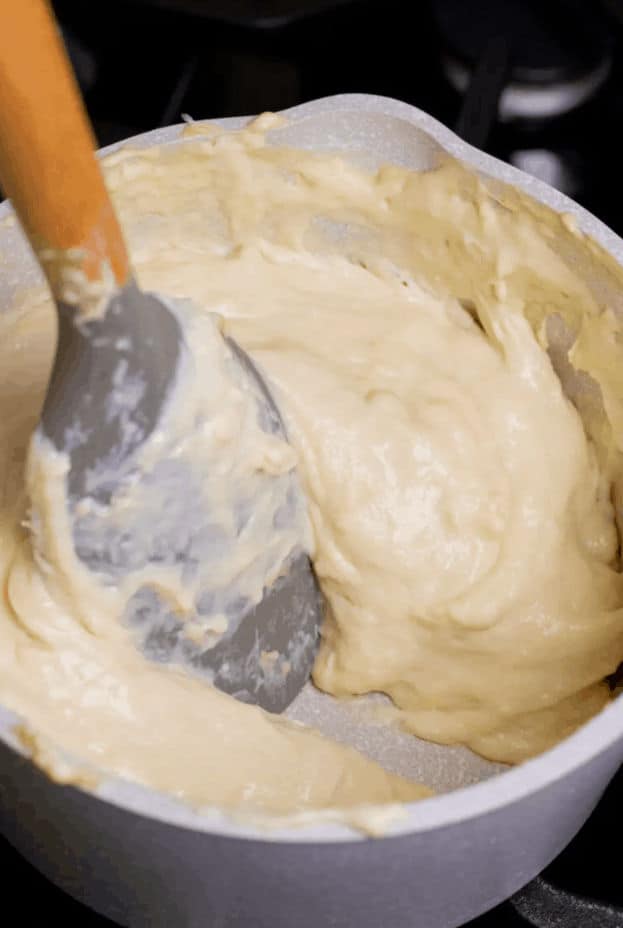 If you are allergic to or just don't like nuts much, try this nut-free mozzarella sauce. Again it's a simple recipe where you start by blending the ingredients, which are tofu, salt, lemon, tapioca starch, garlic (optional) onion powder and nutritional yeast. Then all you do is add this blended mixture to a saucepan and stir steadily until it separates and then becomes stretchy, like melted mozzarella.
6. 5 Minute Stretchy Melted Vegan Cheese
This quick-cooking variation on the mix and stir vegan mozzarella standard includes Japanese miso paste, a fermented soybean product packed with cheesy taste and umami flavor.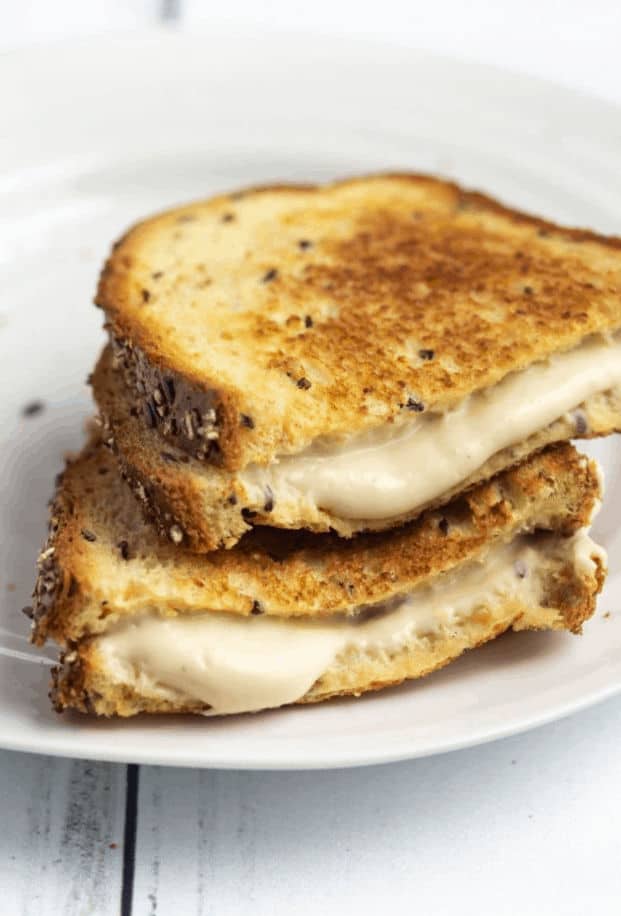 Lots of vegan cheeses are high in fat and calories, containing lots of nuts and oil. This one at least cuts out on the oil. You'll find some surprising ingredients here, including potatoes and cooked white rice for the starch. Cook the rice and potato and then blend; add softened cashews, vegan yogurt, vinegar, lemon juice, and salt, and blend on high until it's thick and creamy.
8. Chef Jana's Nut-Free Vegan Mozzarella Cheese
In contrast to many sauce-like mozzarellas, this recipe gives you a solid block of cheese that you can slice and eat cold or put on pizza. And it's gluten and nut-free. The base of the dish is boiled potatoes with blended olive oil, vegan milk, and olives. Tapioca starch and potato starch give the cheese its stretchiness.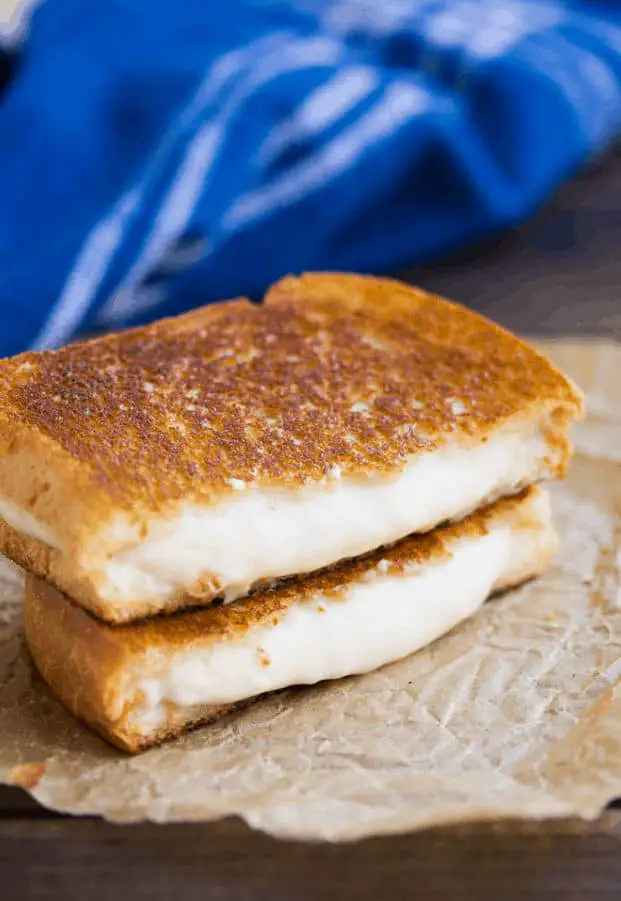 Nora's vegan mozzarella recipe is another quick and easy fix, using just five ingredients and fifteen minutes of your time. This recipe also uses tapioca flour as the magic stretch-enabling ingredient. You can use this for cheese dips, lasagne topping, grilled cheese sandwiches, and of course, cheese topping for pizza.
10. Miyoko Schinner's Meltable Vegan Mozzarella
Published chef Miyoko Schinner uses vegan yogurt to give this mozzarella its cheesy flavor. You ferment this for 24 hours to allow the yeast to act on the sauce. Then place in a pan and add tapioca flour. Heat and stir on a pan until it gets super-smooth and cheesy.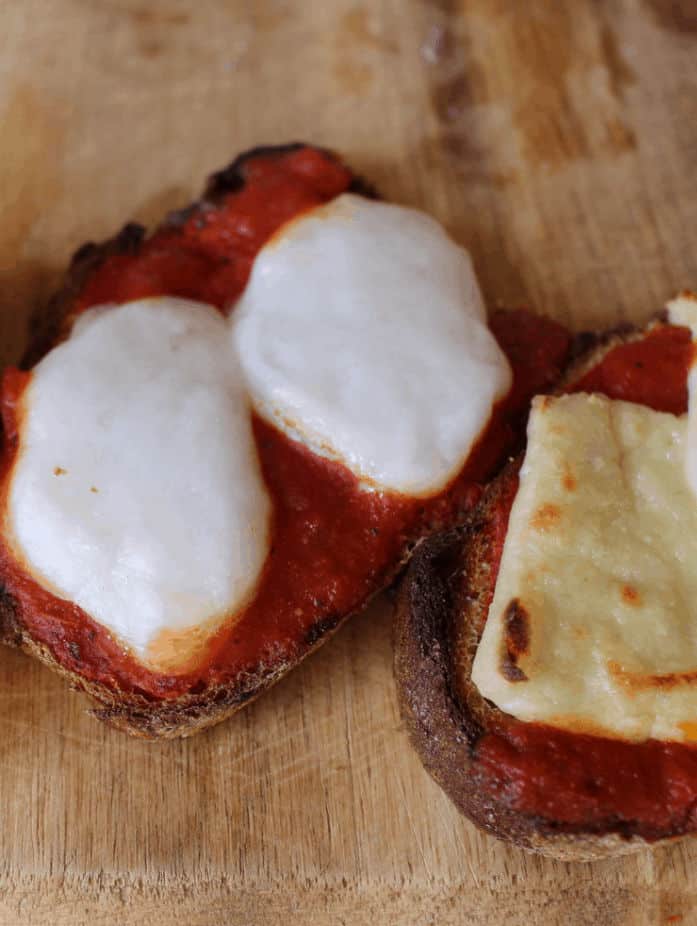 Here's a great site if you want to try out three contrasting but equally delicious vegan mozzarella recipes. Sarah Sullivan takes you through broiled cashew and yogurt mozzarella, yogurt mozzarella, and aquafaba mozzarella. Before you ask, aquafaba is the liquid leftover after boiling garbanzo beans. It has similar properties to whisked egg whites.
12. Soy Milk Vegan Mozzarella
There's plenty of lowdown here on why lactic acid is key to making dairy and vegan cheese. These soaked cashews are blended with potato and tapioca starch, lactic acid, and salt. Kappa Carrageenan is a gelatin-like thickening agent that lets you turn the cheese into a block; you can miss this out if you plan to put the mozzarella straight onto your pizza.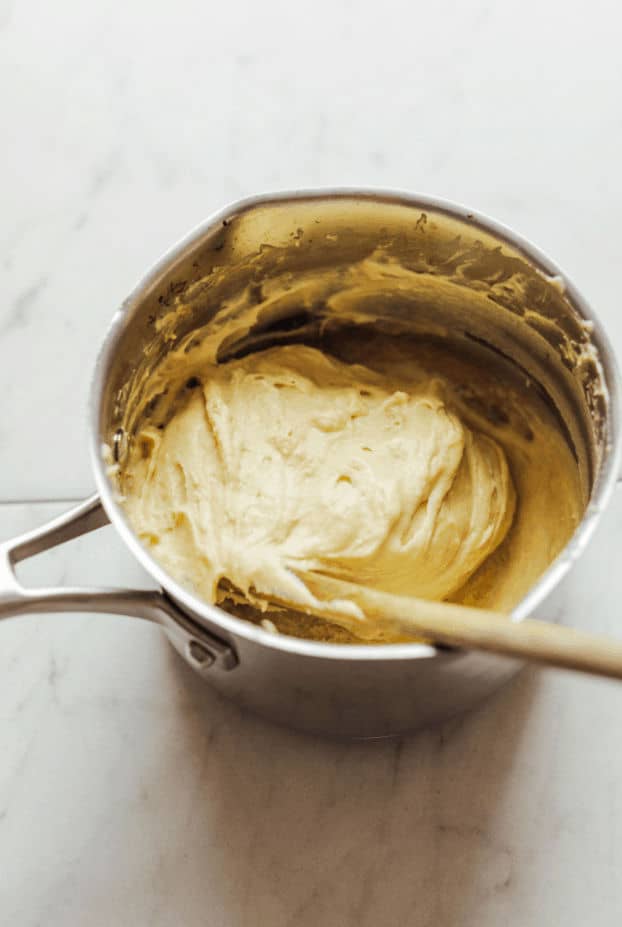 As you'd expect, minimalist Baker has a simple and elegant recipe for vegan pizza cheese. Just seven ingredients are needed, including soft-soaked cashews, tapioca starch, lemon juice, coconut yogurt, almond or rice milk, and sea salt.
The critical ingredient is nutritional yeast, and you only have to add a little to get that cheesy flavor. Just blend all of these and heat while stirring until it forms a mozzarella-like ball.
14. Ooey Gooey Vegan Cheese
This vegan mozzarella is quick to make. Combine coconut milk with agar, nutritional yeast, garlic powder, and salt. Then stir in tapioca flour over low heat and stir until thick and cheesy.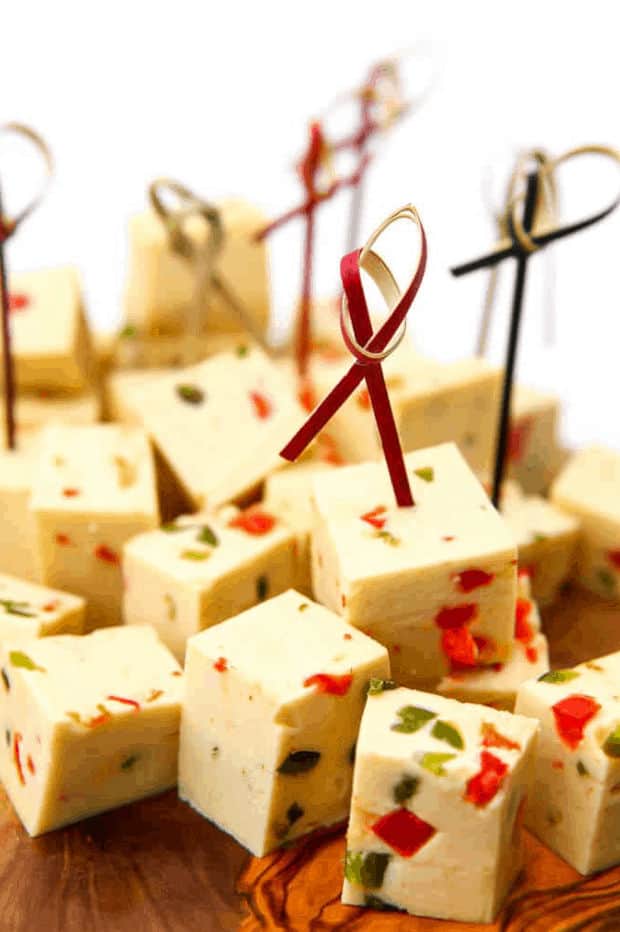 It's easy to forget that you don't have to have mozzarella on pizza. If like me, you're a fiend for spicy food, then you'll appreciate the kick that this super vegan pepper jack cheese gives to your slice. This recipe blends ingredients including cayenne pepper and jalapenos (for spiciness), agar-agar powder (for firmness), and tapioca starch to make the cheese melt.
16. Smoked Cheddar Cheese Using A Legume That Tastes Like Cheese
As another alternative to mozzarella, why not top your pizza with some vegan smoked cheddar for a sharp burst of flavor? And there's no nutritional yeast involved.
The secret is lupiner beans, a healthy high protein bean with a cheese-like taste. Add peeled beans to carrots, liquid smoke, herbs, and spices and then mix with cornstarch, sour starch, and water. Then carefully heat and stir in a saucepan.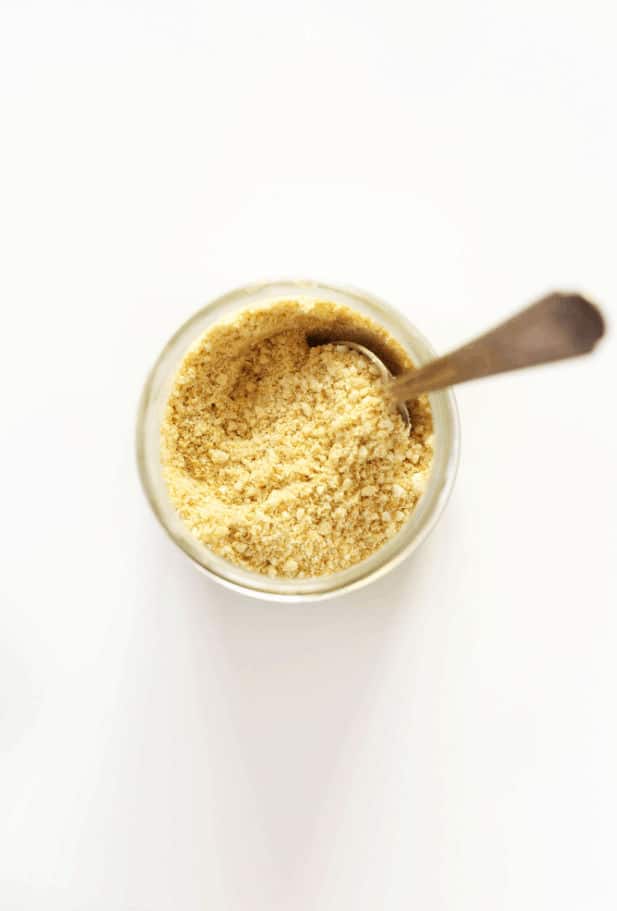 Parmesan cheese gives a delicious extra salty cheesiness to everything it touches. It might be anathema to Italian food purists, but I love to sprinkle some on pizza. And here is an incredibly simple and quick vegan Parmesan. The next thing to do is mix cashew nuts, nutritional yeast, garlic powder, and sea salt for a Parmesan substitute that is every bit as good as the original.
18. The Mushroom Den Vegan Pizza Cheese
This vegan mozzarella recipe is an excellent video to watch since it takes you through the whole process of adding the cheese to vegan pizza crust to get a fabulous cheese topped vegan pizza.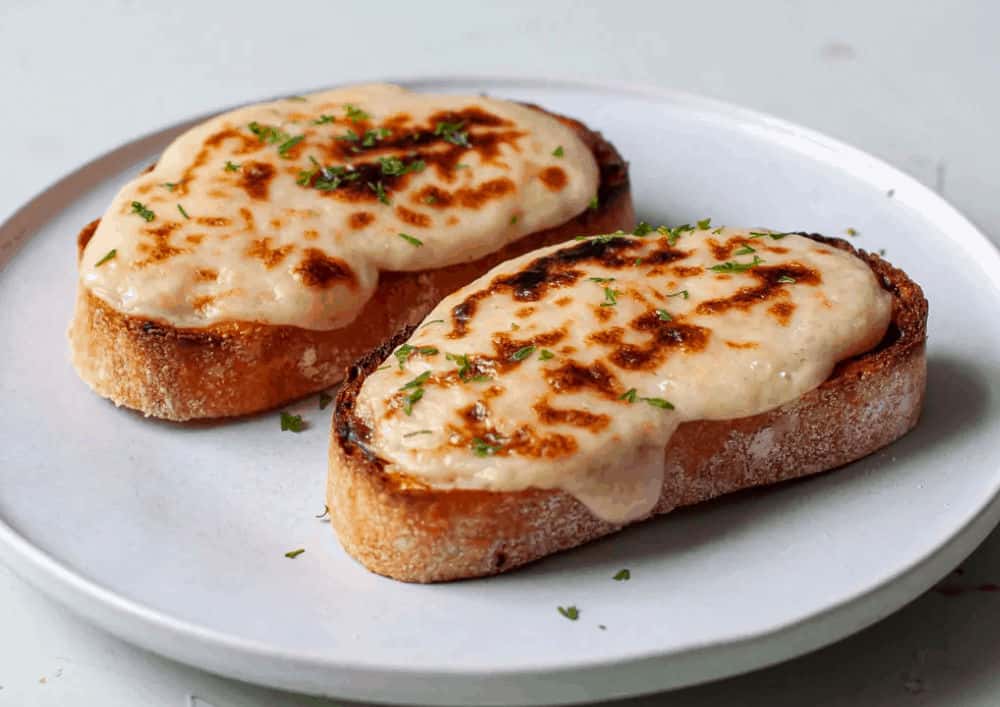 This super vegan mozzarella does everything that the original cheese does. It browns nicely, melts well and stretches beautifully. The mystery ingredient in this dish is psyllium husk, a vegan egg substitute that you can buy online if your local store doesn't stock it. Psyllium is a binding agent and pulls together coconut oil, agar powder, and tapioca starch to create an impressive vegan mozzarella.
20. Sauce Stache's Fermented Tofu Plant-Based Cheese
Here's a great idea. Make fermented tofu and use the flavors of the fermentation process to mirror the classic cheese taste. Look elsewhere if you want a quick-fix mozzarella substitute. But if you're really interested in how close you can get to dairy mozzarella using carefully prepared vegan ingredients, then this video is a mine of helpful ideas.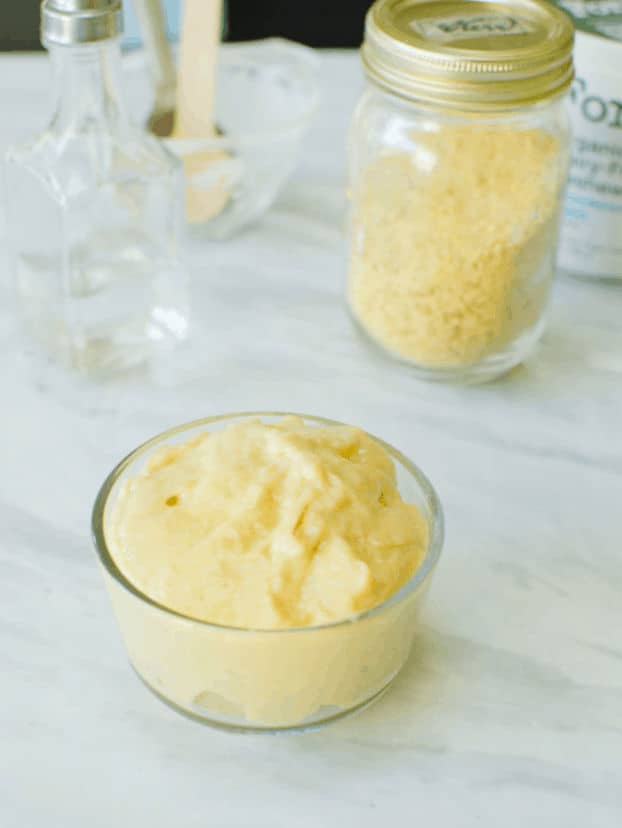 Tapioca starch and vegan yogurt are the ingredient pairing that makes this vegan mozzarella work a treat. The fermented yogurt gives you the cheese flavor you're looking for, and tapioca starch makes the cheese stretchy and meltable.
This is another simple recipe, taking just twenty minutes to complete. First, you blend all of the ingredients in a food processor until very smooth. Then just heat in a pot, while stirring, for 5 to 7 minutes. That's all folks!
22. Stretchy Vegan Mochi Cheese
This vegan cheese starts out from a glutinous rice cake called Mochi. This is perfect for a stretchy cheese base because it is starchy. Heat some Mochi in a pan with water and mix with Dijon mustard, nutritional yeast, and vinegar. Blend with a hand blender and then continue to mix and stir until the sauce takes on a characteristic gooey cheese texture. Then it's ready to put on your pizza.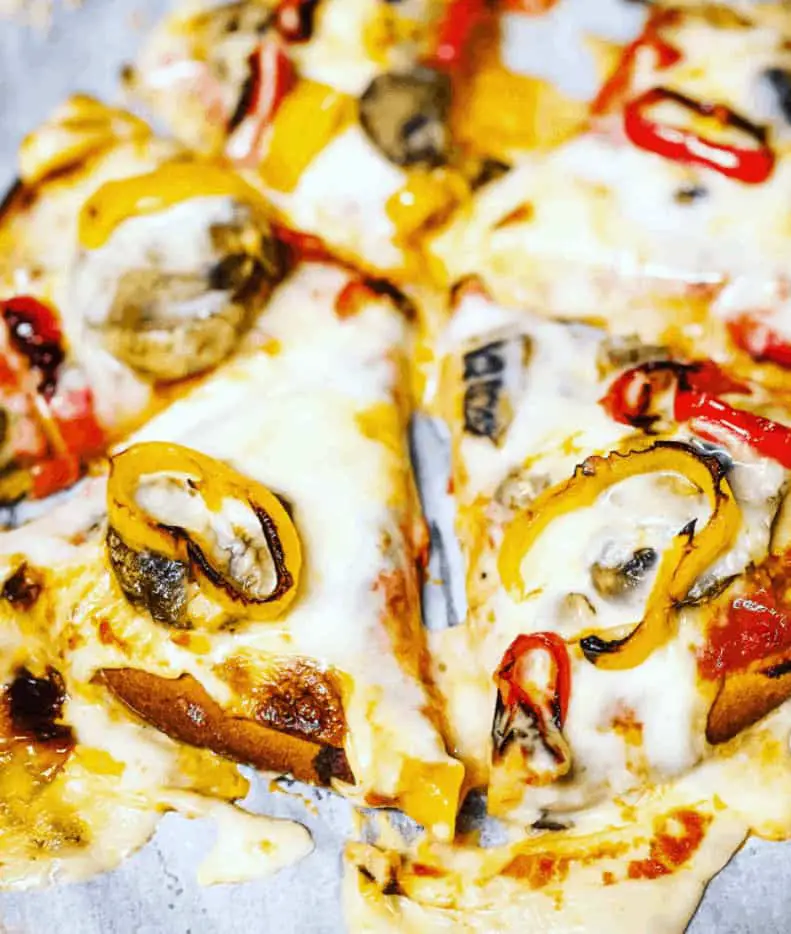 We've already established that all vegan cheeses are pretty quick and easy to make, but this one takes the biscuit. There are just two, yes two, ingredients; plant milk (any) and tapioca starch. Just mix the two until smooth, and then heat in a saucepot stirring continuously until it thickens. This cheese sauce is perfect for pizza since it is only a substitute for melted mozzarella.
24. Four-Cheese Vegan Pizza?
How about a four-cheese vegan pizza? Here's a video with recipes for no less than four vegan cheeses; vegan pepper cheese, vegan buffalo wing cheese, standard vegan cheese, and vegan bacon-flavored cheese.
Sometimes I like the sharpness of cheddar on a pizza, instead of or as well as mozzarella. This recipe prepares a delightful firm Cheddar using miso, nutritional yeast, and tapioca starch. You mix all the ingredients together and stir over heat until blended. Then just turn the finished mixture into a cheese mold and leave it to cool.
26. Mary Allyson's Vegan Cashew Cheese
Mary Allyson's infectious enthusiasm breezes you through her simple vegan plant-based cheese recipe. It's another variation using cashew nut as a base but adds some interesting flavors like black salt to give the end product a distinctive and delicious taste. After combining the ingredients in a food processor, stir in a pan until lumps form. Don't worry, this is normal! Then keep going until the sauce has a stretchy mozzarella-like consistency.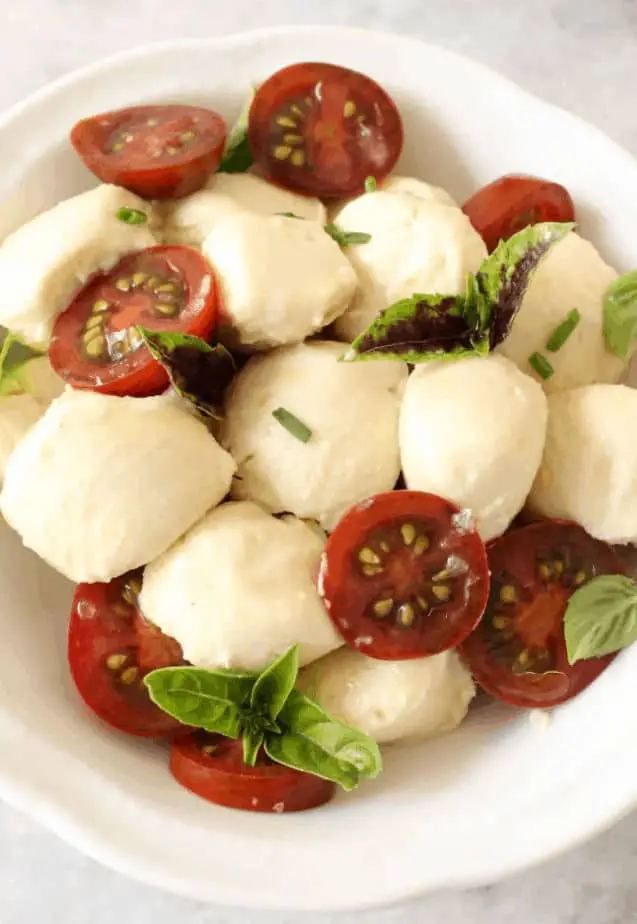 Veggie societies vegan mozzarella is a rival for even the finest buffalo mozzarella. The three-phase preparation involves blending the ingredients, heating until they are properly combined, and then chilling into mozzarella-shaped balls.
28. Soy-Free, Nut-Free, Gluten-Free Vegan Cheese
This quick and simple video shows you a no-nonsense vegan mozzarella recipe involving coconut milk, nutritional yeast, agar agar, and salt. With just a few ingredients and a simple mix and heat method, this is one of the quickest and easiest ways to make a tasty vegan pizza cheese.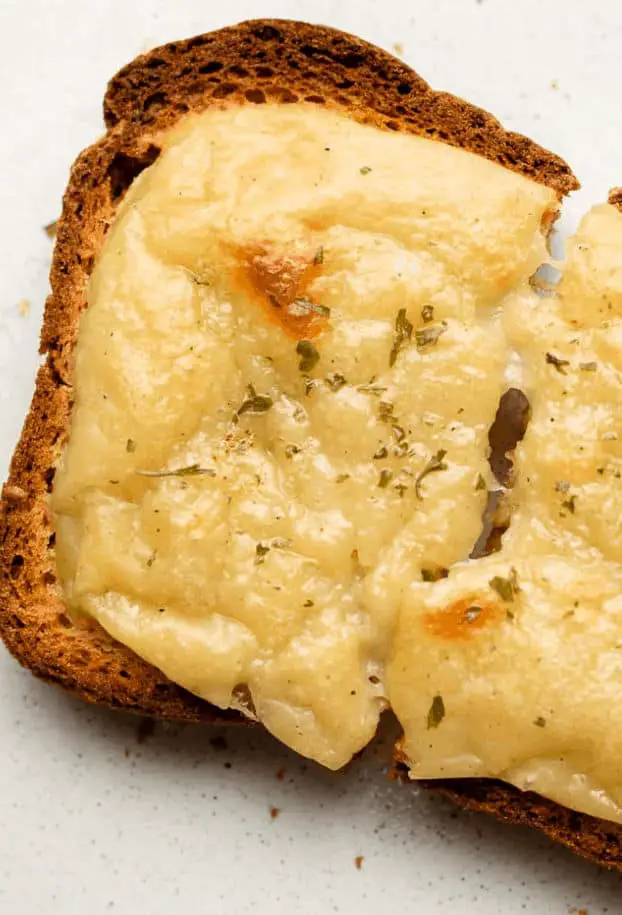 Chef Okanomi's homemade vegan mozzarella cheese is of the mix, heat, and stir variety. However, added ingredients like mustard and vinegar give this recipe a sharp and distinctive flavor all its own.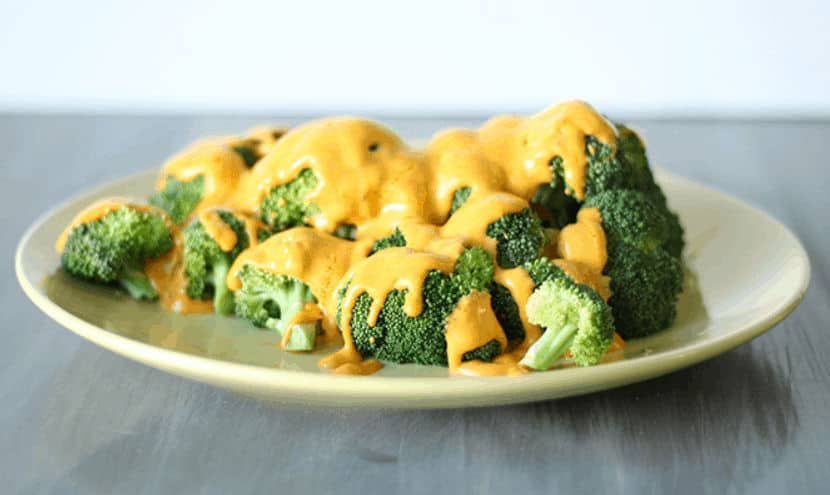 Okay, this recipe from Daiya Foods is a bit of a cheat since it uses their vegan cheddar-style cheese shreds. But, you know what, if you're in a hurry, it's a winner. Just add dairy-free milk, nutritional yeast, oregano, and turmeric, then heat and stir.
31 Vegan Pizza Cheese Recipes
Ingredients
Avant-Garde Vegan's Pizza With Vegan Mozzarella

15-Minute Vegan Mozzarella

5 Minute Stretchy Melted Vegan Cheese

Chef Jana's Nut-Free Vegan Mozzarella Cheese

Miyoko Schinner's Meltable Vegan Mozzarella

Soy Milk Vegan Mozzarella

Ooey Gooey Vegan Cheese

Smoked Cheddar Cheese Using A Legume That Tastes Like Cheese

The Mushroom Den Vegan Pizza Cheese

Sauce Stache's Fermented Tofu Plant-Based Cheese

Stretchy Vegan Mochi Cheese

Four-Cheese Vegan Pizza?

Mary Allyson's Vegan Cashew Cheese

Soy-Free, Nut-Free, Gluten-Free Vegan Cheese

Spicy Smokey Vegan Pepper Jack Cheese
Directions
Select your favorite recipe.
Organize all the required ingredients.
Prep the recipe in 30 minutes or less!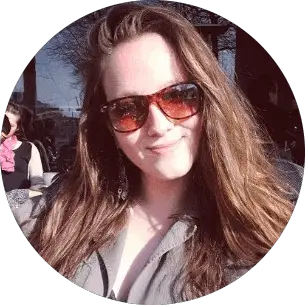 Barbara is an enthusiastic food-exploring person that goes through different culinary experiences. She got inspired by creating a pizza blog post after she tasted one of the best-selling pizzas in Toledo.