In New York City, the next person you bump into is probably heading for a pizza too! No doubt this bustling city is packed with the best of the best pizzerias. Having said that, we can't deny the fact that some pizza places in this city seriously need to up their pizza game.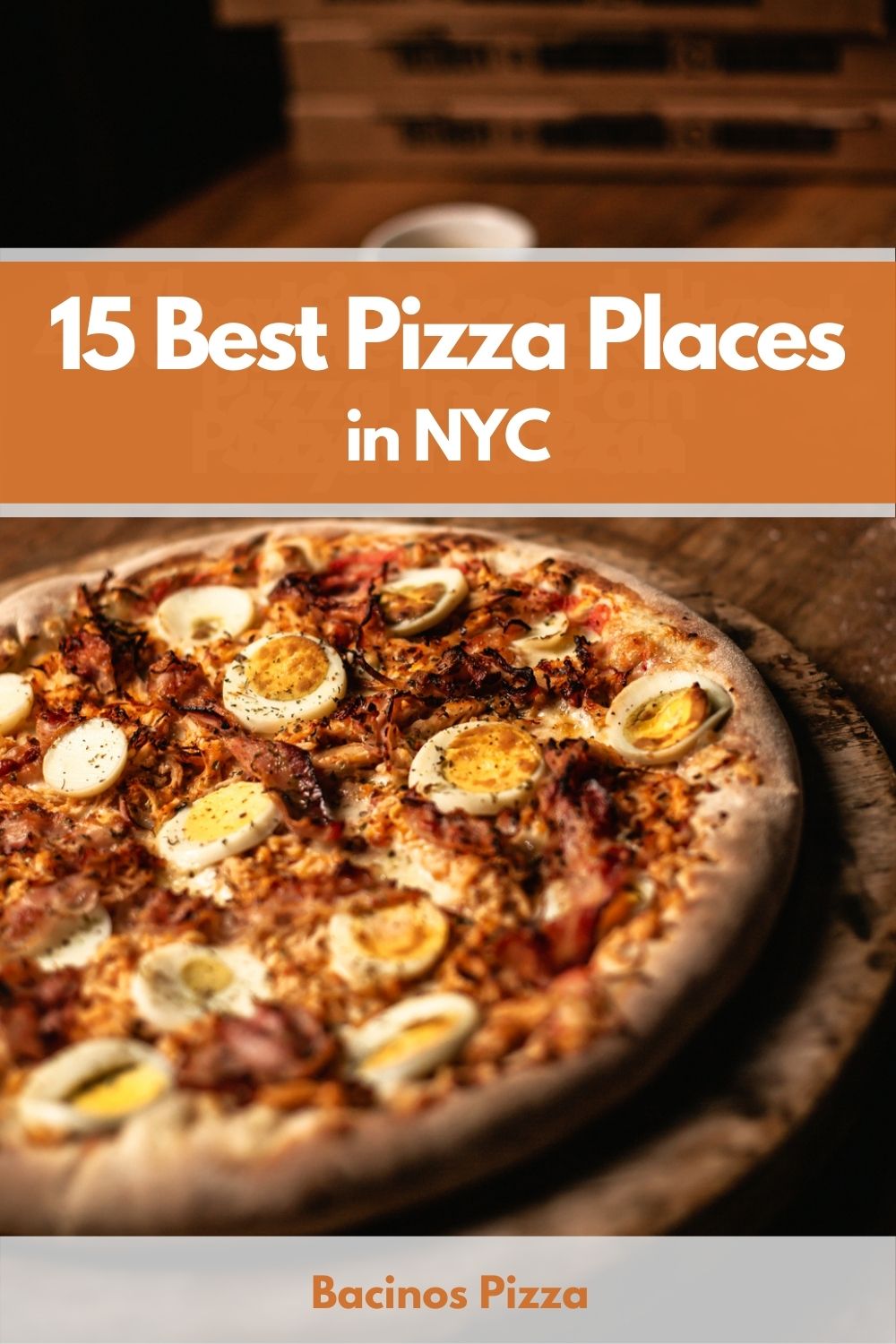 To ensure that you always have the best pizza experience when you're in New York, we've selected 15 best pizza places in the city. We can't wait any longer! Let's find the best pizza spot for you!
This contemporary pizza chain allows its customers to choose their own dough, sauce, and toppings. You can find &pizza in three locations in New York City, all of which serve the finest pizzas made using the highest quality ingredients.
If you're nearby any of these locations, swing by the pizza store for takeaway, or you can also get their delicious pizzas delivered to your doorstep. They also offer healthy vegan and gluten-free pizzas.
If you don't know what to go for at &pizza, order their Hot honey pizza. You won't regret it!
Address:  63 Wall St, New York, NY 10005, United States

Contact: +1 202-558-7549

Address: 15 W 28th St, New York, NY 10001, United States

Contact: +1 202-558-7549

Address: 740 Broadway, New York, NY 10003, United States

Contact: +1 202-558-7549
Be it either thin-crust pizzas or Sicilian-style pizzas, Sacco Pizza has got you covered! Sacco is undoubtedly a must-visit pizzeria in the city. Though primarily a takeaway and delivery pizzeria, it has some tables at the back.
If you love thin-crust New York pizzas, you'll thank us for introducing this place to you. Sacco's authentic New York pizzas are quite sought-after in the area. The pizzeria is within walking distance from Broadway.
If you're visiting Sacco alone to grab a slice, go there hungry – their slices are pretty big!
Address:  819 9th Ave, New York, NY 10019, United States
Contact: +1 212-582-7765
Located in the heart of the Nolita neighborhood, Rubiraso is a family-owned Italian-American pizzeria. If you're craving a cheesy slice late at night, Rubirosa stays open till 12 AM. Pies and drinks of this restaurant have been critically acclaimed by many magazines and reviewers.
Rubirosa's Vodka pizza topped with vodka sauce and mozzarella and Sausage & Brocolli rabe with roasted garlic, mozzarella, and pecorino are clearly crowd favorites.
The ambiance at Rubirosa is comfortable and welcoming, and the service is great too. Besides their famous pizzas, they also offer varieties of Italian classics, including their housemade pasta. Overall, Rubirosa is definitely one of the best thin-crust serving pizzerias in the city!
Address: 235 Mulberry St, New York, NY 10012, United States
Contact: +1 212-965-0500
Baker's pizza serves gourmet pizzas with plenty of creative toppings from their two eateries in New York City. Pizza crusts at Baker's are perfectly crispy with a slight chewiness topped with cheese and sauce in the perfect ratio.
What's more, the slices are incredibly thin. An authentic New York pizzeria indeed! Their specialty pizza Tartufo topped with Cremini Mushroom, Ricotta, Basil, and Truffle Oil is to die for! Classic Pepperoni pizza at Baker's is great too.
The atmosphere at both the location is fun and welcoming. Dine-in or opt for curbside pickup or delivery. Baker's pizza will cater to all of your needs!
Address: 201 Avenue D, New York, NY 10009, United States

Contact: +1 212-777-7477

Address: 754 10th Ave, New York, NY 10019, United States

Contact: +1 917-262-0722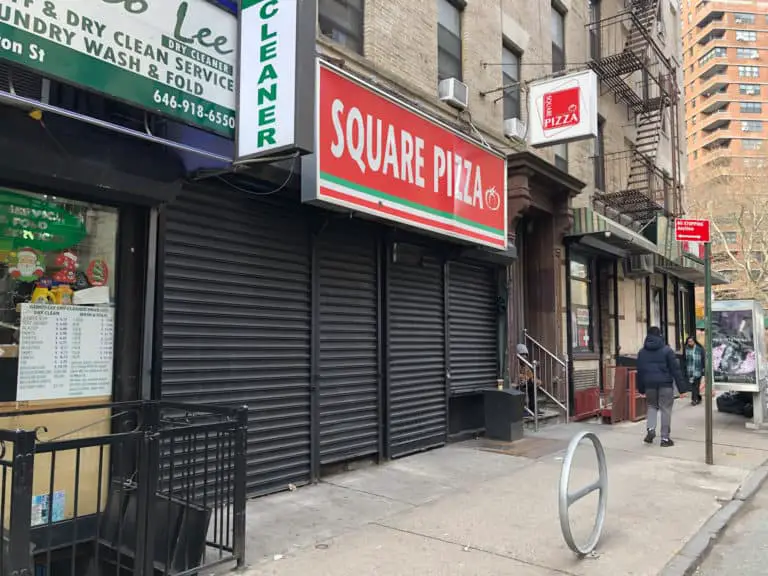 Square Pizza NYC is perfect for your late-night pizza cravings. Whether you want to sit and relish their recipes in their laid-back atmosphere or if you want to swing by and take their unique square slices home, Square Pizza is at your service.
The food at this pizzeria is made using high-quality fresh ingredients, and the recipes are brilliant. And the best thing about Square Pizza is that for such quality pizzas, the price point is amazing!
What's more, the ambiance is good, and the customer service is terrific. What else could anybody ask for?
Address: 37-39 Clinton St, New York, NY 10002, United States
Contact: +1 212-837-2566
Founded by a power couple Elena and Matteo, Sottocasa Pizzeria is located in the heart of New York City. This pizzeria is famous for serving authentic wood-fired Neapolitan pizzas in the city. And, they offer a great selection of craft beers and Italian wines too!
Sottocasa changes their selection seasonally to give their customers a unique experience every time they visit the pizzeria. How great is that?
Sottocasa's Burrata pizza topped with Cherry Tomatoes, Burrata, Basil, and Sea Salt is loved by many. They offer this classic only on Fridays and Sundays. If you're gluten-free, you're welcome here too. Their gluten-free pizza has got rave reviews.
Address: 227 Malcolm X Blvd, New York, NY 10027, United States
Contact: +1 646-928-4870
Detroiter and missing a Detroit-style pie? B side pizza to your rescue! Haven't tried a Detroit-style pizza yet? What are you waiting for? Visit B side Pizza for the heavenly Detroit classic! You'll also get to enjoy their excellent selection of beers, wines, aperitifs, and cocktails.
In addition to Detroit-style pizzas, Neapolitan pies at B side are great too! The restaurant is small and cozy with minimalistic décor. And the staffs are super friendly.
If you're more of a salad type of person, B Side also has great salad options for you to choose from. Roasted pears salad, Black kale salad, and Roasted brussel sprout salad are some mouthwatering recipes offered in this restaurant.
Address: 370 W 51st St, New York, NY 10019, United States
Contact: +1 646-679-7225
Joe's Pizza is a family-owned counter-serving pizzeria chain, first opened in 1975. They offer their classic pies and slices in New York City via five locations, the details of which are listed below.
Joe's pizzas have been listed amongst the best pizzas by many restaurant guides and publications. The best part about Joe's is that even if you're craving a good slice of pizza at 2 or 3 in the morning, they're always happy to offer their best services to their customers.
The founder, Joe Pozzuoli, is originally from Naples, Italy, and still supervises the pizzerias by himself. No, doubt the pizzas taste delicious, and the customer service is excellent!
Local to New York City, Joe Pizza's is truly a classic NY slice joint!
Address: 211 8th Ave, New York, NY 10011, United States

Contact: +1 212-243-3226

Address: 124 Fulton St, New York, NY 10038, United States

Contact: +1 212-267-0860

Address: 150 E 14th St, New York, NY 10003, United States

Contact: +1 212-388-9474

Address: 7 Carmine St, New York, NY 10014, United States

Contact: +1 212-366-1182

Address: 1435 Broadway, New York, NY 10018, United States

Contact: +1 646-559-4878
Located at a 2 min walking distance from Madison Square Garden, this pizzeria has been standing tall in the location since 1964. The pizzeria that started off by serving plain cheese pizza slices has been awarded one of the best pizzas in Manhattan multiple times.
NY Pizza serves exciting New York-style, vegan, and Sicilian pies or by slices. Joe from NY Pizza Suprema says, "If you are from out of town, please try the real New York slice…Plain cheese. Good pizza doesn't need to be disguised." And we second him!
However, if you want to give your tastebuds a flavor adventure, NY Pizza's White pizza with garlic, Hot honey pizza, and Fig pizza are the ones you should try!
Address: 413 8th Ave, New York, NY 10001, United States
Contact: +1 212-594-8939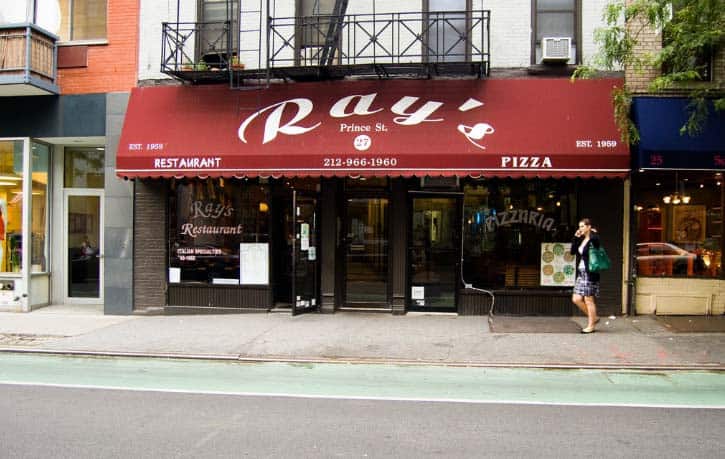 What makes a great pizza? A crisp and fluffy crust, fresh daily in-house made herby sauces, high-quality cheese, and finest toppings put together and baked into golden perfection. Prince St. Pizza ticks all the boxes!
So, if you're someone who, when asked to visualize their dream pizza, will imagine it the way we've done above, Prince St. Pizza will put a smile on your face. Located at a 2 minutes walk from New Museum, this pizzeria serves mouthwatering Neapolitan and Sicilian pies.
Prince St.'s signature is their Spicy Spring pie loaded with Fra Diavolo sauce, spicy pepperoni, and fresh mozzarella. Those square pieces of heaven will keep you going back for more!
Address: 27 Prince St A, New York, NY 10012, United States
Contact: +1 212-966-4100
Champion Pizza opens until late at night, especially from Wed-Sat. Dine-in to relish their New York famous pies and slices in their laid-back ambiance or drop in for a to-go. They also deliver their pizzas until late except Sun-Tue.
With walls adorned with photos of celebrities who visited them, the vibe of the pizzeria is classy and welcoming. Champion's Margherita pizzas are raved-about by many.
But if you're a cheese maniac like us, even a simple cheese pizza slice at Champion's will make your tastebuds dance with joy!
Address: 17 Cleveland Pl, New York, NY 10012, United States
Contact: +1 212-226-3777
Don Antonio pride itself on serving the best Neapolitan pizzas in Midtown Manhattan. Located in the heart of Hell's kitchen and Theatre district, this pizzeria fires its pizza in a wood-fired oven imported from Italy.
The bar is full of an eclectic selection of Italian craft beers and seasonal cocktails. Don't blame us if you find yourself returning to this pizzeria for their Neapolitan pies. And the best part is that every pie can be made gluten-free!
Along with an exciting range of pizzas for you to choose from, they also offer a few other dishes, including salads and calzones. Their calzones are huge and cheesy. We're sure you'll love them!
Address: 309 W 50th St, New York, NY 10019, United States
Contact: +1 646-719-1043
Serving the thinnest of the thin New York-style crusts, Gruppo is where the story of NYC Thin Crust Pizza's story began. Today, NYC Thin Crust Pizza features six pizzerias that end in "O", including Gruppo.
This bar-like pizzeria is a great little spot to share some pizza over beers and wines with your friends. Their Shroomtown pizza topped with loads of portobello, shiitake, and button mushrooms is amazing!
This East Village gem also has an incredible array of mouthwatering appetizers. And if you'd like a spice burst in your mouth, make yourself a custom pie using Spicy marinara sauce and cheese base. You'll not regret it!
Address: 98 Avenue B, New York, NY 10009, United States
Contact: +1 212-995-2100
Village Square Pizza has two locations, one in East Village and the other in West Village, and specializes in serving gourmet New York-style pies.
They use a family recipe to incorporate the finest ingredients and bake them into perfection. Their Pepperoni square and Vodka square are clearly the crowd favorites. But if you're a vegan, their Eggplant squares are amazeballs!
Address: 147 Avenue A, New York, NY 10009, United States

Contact: +1 917-675-7709

Address: 118 Christopher St, New York, NY 10014, United States

Contact: +1 646-692-4028
Roberto Caporuscio, a renowned Pizzaiolo, opened Kesté Pizza & Vino in 2009, followed by Don Antonio in February 2012.
Owner of such award-winning pizzerias, Roberto learned the art of pizza making in Napol from talented pizza masters. No doubt Keste Pizza serves fantastic wood-fired Neapolitan pies!
Order any of their specialties, or if you're looking for something simple, go for their Marinara pizza with anchovies and olives. You won't be disappointed!
Address: 66 Gold St, New York, NY 10038, United States
Contact: +1 212-243-1500
Summary
New York is one of the pizza capitals of the country. In such a city with so many world-class pizzerias, we might have probably missed many hidden gems.
But if you're craving the cheesy deliciousness right now and don't want to waste time experimenting, this list is a life-saver. Visit any of these restaurants and order a phenomenal pie for yourself!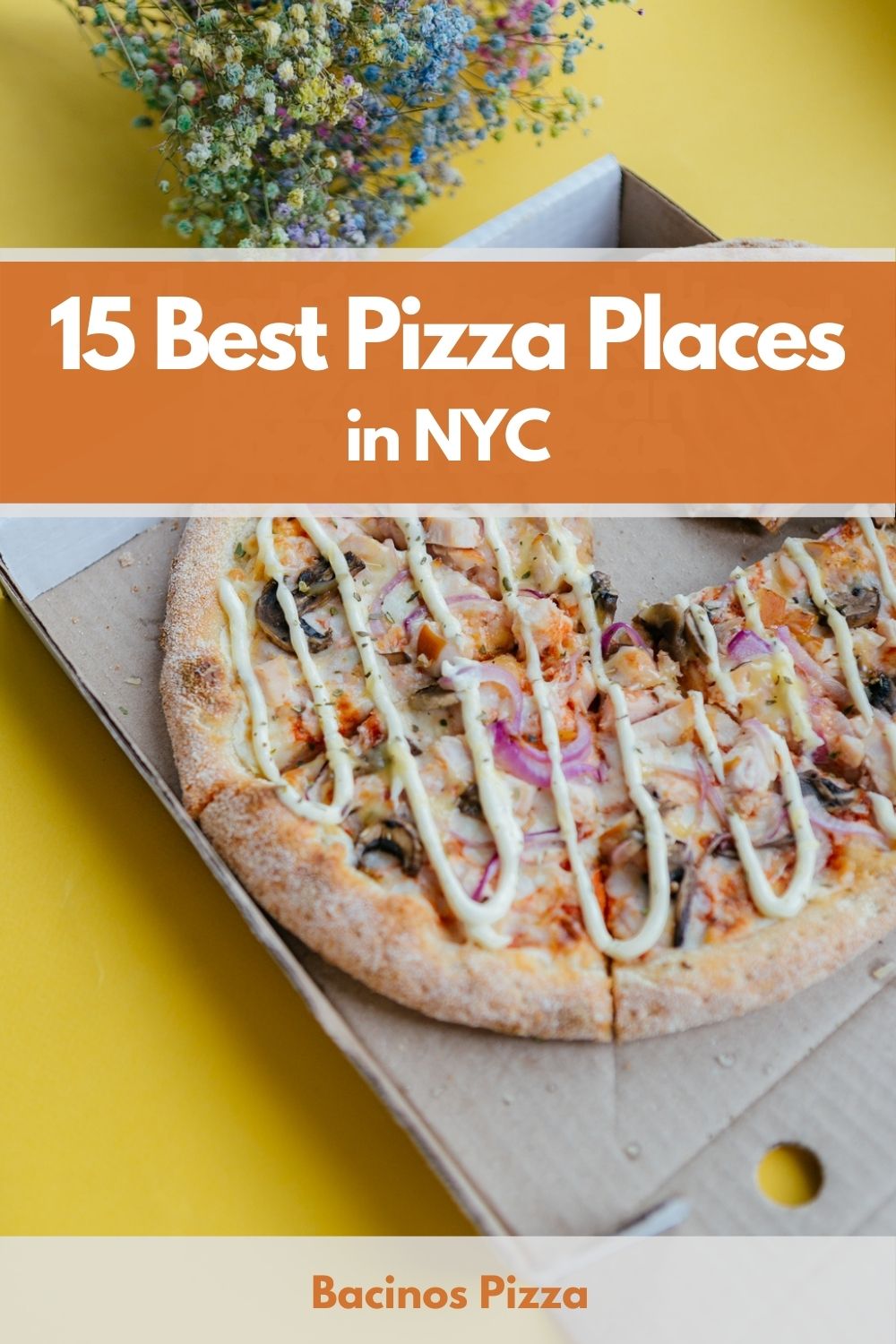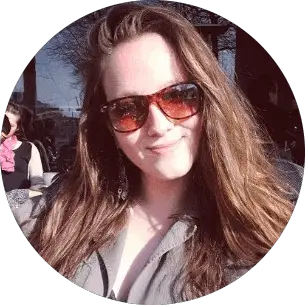 Barbara is an enthusiastic food-exploring person that goes through different culinary experiences. She got inspired by creating a pizza blog post after she tasted one of the best-selling pizzas in Toledo.