We all love pizza – it's rich, delicious, and one of the meals you can eat at any time. If you are in Boise and looking for the perfect place to satisfy your pizza craving, read on.
This post tells you exactly where to find the best pizza in Boise so you can enjoy your favorite slice of pie in different styles and recipes. Just reading it will make you hungry!
235 N 5th St Boise, ID 83702
Tel: (208) 345-9011
Want to have a taste of the New York style pizza? Look no further than the Guido's. Their classic New York slice or the huge twenty-inch pie is not only delicious; it will keep your stomach full for hours too.
This pizzeria keeps things simple. They don't mess with their already perfect pies, meaning, they don't use any weird toppings or overall ingredients. And you get to choose your own toppings to go with the cheese, basil, and sundried tomatoes.
Guido's is open for business between 11:00 am and 9:00 pm. You can place your order online and have it delivered right to your doorstep, or you could use their takeout or curbside pickup services. There is also enough space for indoor dining and outdoor seating.
501 W Broad St Boise, ID 83702
Tel: (208) 209-3837
You haven't been to Boise yet if you haven't tasted pizzas from The Wylder! This spot is praised for its contemporary pies and state-of-the-art cocktails, but even more for their sourdough crust.
Every pie from the red pizzas to white pizzas is high-quality, with different recipes to choose from including Brongo, Farmgirl, Honey Badger, and Mushroom Party. And you can tell them what toppings you would like as add-ons; whether you want extra cheese, meats, or veggies.
Place your order between 11:00 am and 9:00 pm and have it delivered to you. Or just head to the pizzeria and enjoy cozy indoor dining or outdoor seating. You could try their curbside pickup services too.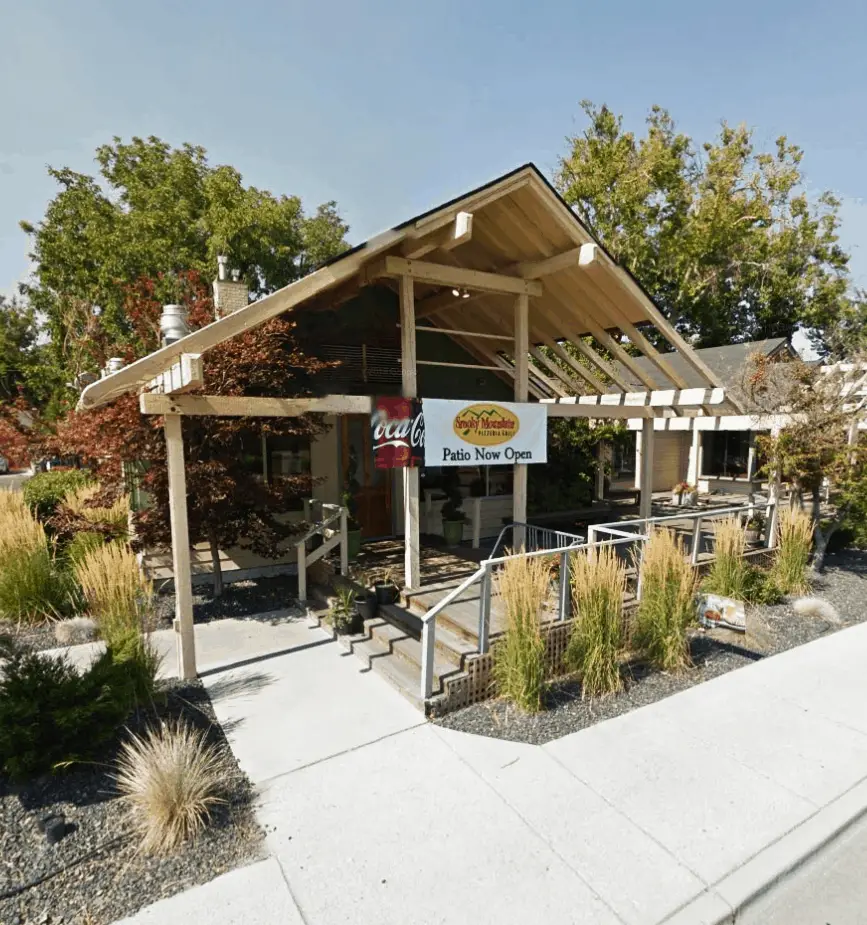 1805 W State St Boise, ID 83702
Tel: (208) 387-2727
Smoky Mountain is more of a restaurant than it is a pizzeria, but it does offer a fair amount of pizza styles and recipes, including the Smokehouse Pizza, Primavera Pizza, Santa Cruz BBQ, The Smoke, and Carnivore Combo, to name a few.
This is one of the best pizza joints in town, as you get to choose your crust and sauce, meaning, you can customize your pizza to whatever style you please. Crust options are thin and crisp, hand-tossed, and gluten-free for vegans and vegetarians.
Visit the place any time from 11:00 am to 9:30 pm and you will have an unforgettable brunch, dinner, or nighttime snack. And you could even order a calzone for breakfast.
2594 N. Bogus Basin Rd. Boise, ID 83702 
Tel: (208) 387-4992
2475 S. Apple St Ste 101 Boise, ID 83706
Tel: (208) 813-1131
Lulu's has everything you are looking for from traditional pizzas and olive-based pizzas to pizzas tailormade to your liking.
They even have something for the kids, which makes it one of the most family-friendly pizzerias around. And if you would like to try some sushi, they have an entire menu for that too.
The eatery opens at 11:00 am and closes at 9:00 pm. You can come here for dining in or outside seating experience, or order everything online and have it delivered to you. Whichever way you choose to get your pizza, you will enjoy a high-quality meal that will get you talking for weeks.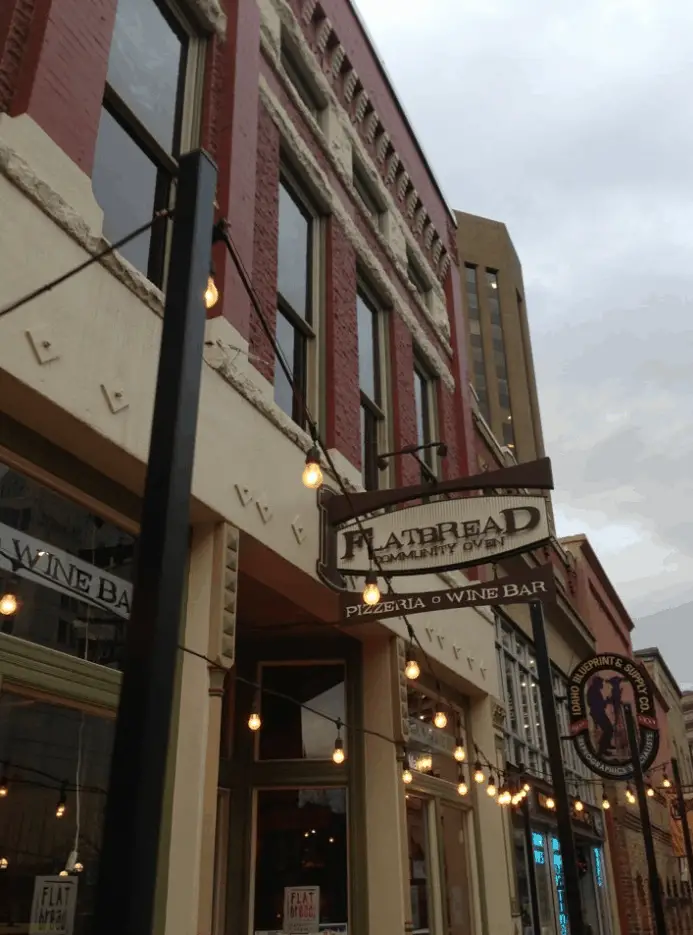 800 W Main St, Boise, ID 83702
Tel: (208) 287-4757
3139 S Bown Way, Boise, ID 83706
Tel: (208) 343-4177
This pizzeria, as the name hints, mostly makes Neapolitan style pizzas, which is one of the reasons it is among the most popular in the city. They load the center of the huge puffy crusts with thick layers of toppings to produce an unforgettable burst of flavor with every single bite.
If you head to their Downtown Boise eatery, you will enjoy varieties like the Italian Diavola, Capricciosa, Margherita, Quattro Formaggi, Quattro Stagioni, and Tomato Margherita. But their Brown Crossing sister has additional options like the Zucca, Calabria, and Marinara.
Opening and closing times vary from restaurant to restaurant based on the location and which day of the week it. If you are lucky, you can catch one of their specials that will sometimes give you up to thirty percent off on foods.
205 N 8th St Boise, ID 83702
Tel: (208) 344-7783
Are you one of those people who like staying up until the wee hours of the night? Get yourself a pizza for late-night snacking from the Pie Hole. This restaurant opens at 11:00 am and stays open until 1:00 am, and sometimes up to 4:00 am.
You have a variety of pizza options to choose from including the option of buying the pie by the slice. You can even build your pizza from scratch and have it delivered to you, or just head to the pizzeria and enjoy their patio dining.
The prices here are quite reasonable, perhaps because the eatery is located near the Boise State campus. You can get a slice for less than three bucks.
105 S 6th St Boise, ID 83702
Tel: (208) 287-9201
While The Front Door is a relatively small place, it is really fun and intimate. Not only will you get a cheesy and delicious thin-crust pie; you will also get to enjoy it with your favorite beer.
This is one of the places where you entice your taste buds with signature pizza varieties like The Boss, Wise Guy, Don Kahuna, Santana, Godfather, Enforcer, Bootlegger, Gambino, and many other classic options. Choose something from the menu or create everything from scratch.
The restaurant opens from 11:00 am and closes at 9:00 pm and there are some chairs and tables where you can sit and dine in. But Most people prefer curbside pickup because the place can be very crowded at times.
1204 S Vista Ave Boise, ID 83705
Tel: (208) 344-6600
There is a reason we love this pizza shop; it is one of the few pizzerias that use fresh, quality, ingredients to make their pizzas. Plus they have something for the whole family so you can feed a huge family for less.
Did we mention it is the home of specials too? That's right! Any Red Bench signature pizza paired with Sinatra, Sophia, and Marciano wines will cost you only thirty five bucks.
This pizza spot opens at 11:30 am and closes at 9:00 pm. Well, it may not stay open until late like the Pie Hole does, but you will surely have the meal of your life.
4320 W State St Boise, ID 83703
Tel: (208) 384-0000
The Flying Pie has a chain of restaurants across Boise and is probably the most popular in the region. Their Triple Habanero Pizza, a variety they only release in summer, was featured on Adam Richman's Man V. Food, and since then the restaurant has experienced massive growth.
Any pizza style you like can be found here including the Phosgo Supreme, Stromboli, Samoan, Zerto Magnifico, Mesquite Chicken, and so many other options that will keep you wanting to come back. They have vegetarian options too like the Fromage A Trois, Acapulco Verde, and Sam I Am.
Order your pizza any time between 11:00 am to 10:00 pm and take it out or have it delivered to your door.
2450 South Vista Ave Boise, ID 83705
Tel: (208) 342-9451
Spitfire is known for their delectable Detroit style pizza that gets the place buzzing. If you love deep-dish pies, then this is one of the pizzerias you need to check out next time you want to satisfy your craving.
Their pizzas are utterly unique in that they have a very crunchy crust and soft base. Not forgetting the caramelized cheese that is added to the dressing that makes the pizza look mouthwatering and taste just as good.
Spitfire opens from 11:00 am to 9:00 pm and offers a number of dining options including delivery, curbside pickup, takeout, and indoor dining.
350 North Milwaukee Ste 1107 Boise, ID 83704
Tel: (208) 321-0033
Ever heard of Double Deckeroni? It is one of the pizza varieties you will find nowhere else other than Old Chicago Pizza & Taproom. It comes with a double layer of pepperoni, parsley, and hot sauce that covers it coast to coast.
You can also try other options like the Meat Me and our all-time favorite, Chicago 7, and as with Double Deckeroni, you won't find these two styles anywhere else.
And don't worry about not having some of these delectable pies for snacking later at night. This spot doesn't close until 1:00 am. Whether you order online or head out for sit-down dining, you will certainly love your meal.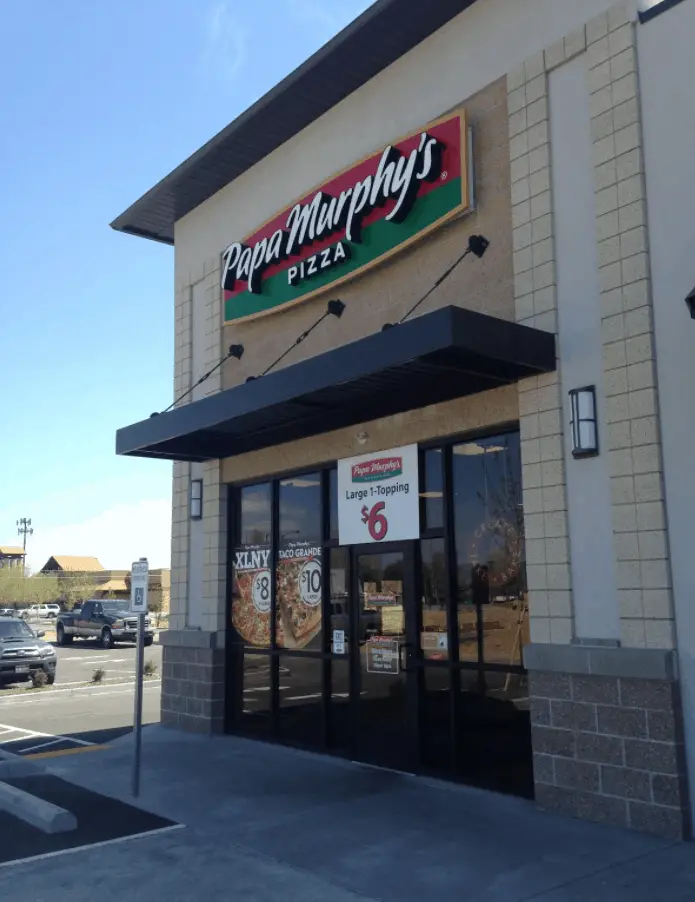 10785 W Lake Hazel Rd Ste 100 Boise, ID 83709
Tel: (208) 901-8777
Papa Murphy is for those who wish to bake their own pizza without the hassle of having to prepare the dough. Just say what you want in your pizza and they will build everything for you from scratch.
With Papa Murphy, your pizza will be as fresh as you would want it to be. They will make the dough straight from the flour, shred cheese from fresh blocks, and cut veggies by hand to give you that natural taste you look for in a pizza.
Are you on a keto diet? No problem! They make crustless pizzas too. Just place your order and you will have your pizza delivered to you.
1301 S Capitol Blvd Boise, ID 83706
Tel: (208) 344-7272
Craving some Italian pizza? Papa Joe's Italian Restaurant will get you enjoying that and more, with an option to create your own style of toppings.
The restaurant has something for everyone including the incredibly delicious Sicilian Style pizza, Papa's Combo pizza, Meat Lover pizza, Pizza Marguerite, and Alfredo Chicken Pizza. There is a veggie option too that comes with black olives, mushroom, bell pepper, tomato, onion, and herbs.
Order your pie as a takeout or curbside pickup, or pull up a chair and dine in. You can do this any time between noon and 8:00 pm.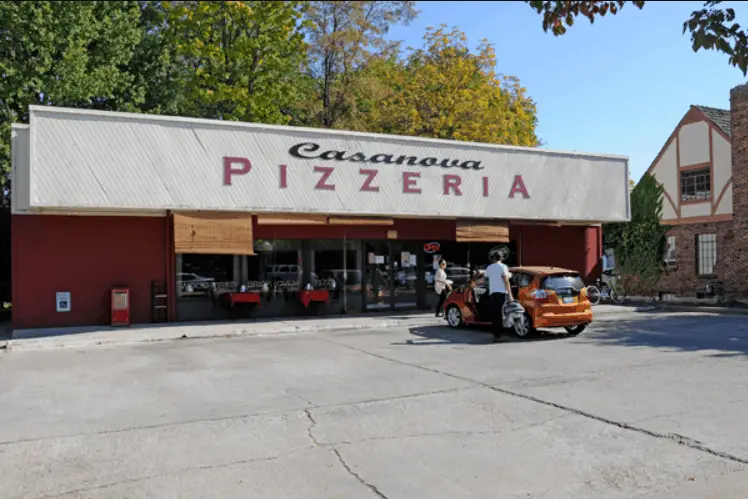 2431 W Fairview Ave Boise, ID 83706
Tel: (208) 995-2662
Our list is not complete without this amazing joint that has remained in the heart of Idahoans for years. This place delivers unique pies that you won't find in an ordinary pizzeria.
Look, when is the last time you saw a serious Napoletana, like with real anchovies and all? Well, head to Casanova any time from 3:30 pm to 8: 00 pm and you will try many more unique varieties including Mondo, Don Ho, and the local's favorite, Idahoan pizza.
Do you feel your favorite pizza joint deserves to be on this list too? Comment below and tell us why.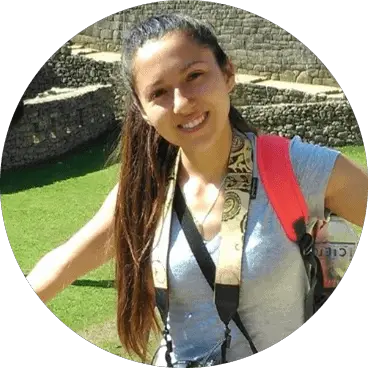 Kathryn's love for pizza started when she was still young. When she was young, she's been a picky eater–that's what her Mom used to say. The only food that she enjoyed and loved was pizza–until now! Her love for pizza turned into a passion!