Fort Collins is home to more than 50 restaurants serving a wide variety of pizza. Some pizza places open and close annually. Even so, you won't miss your favorite pizza when you hit the town to entertain your family or guests over the weekend.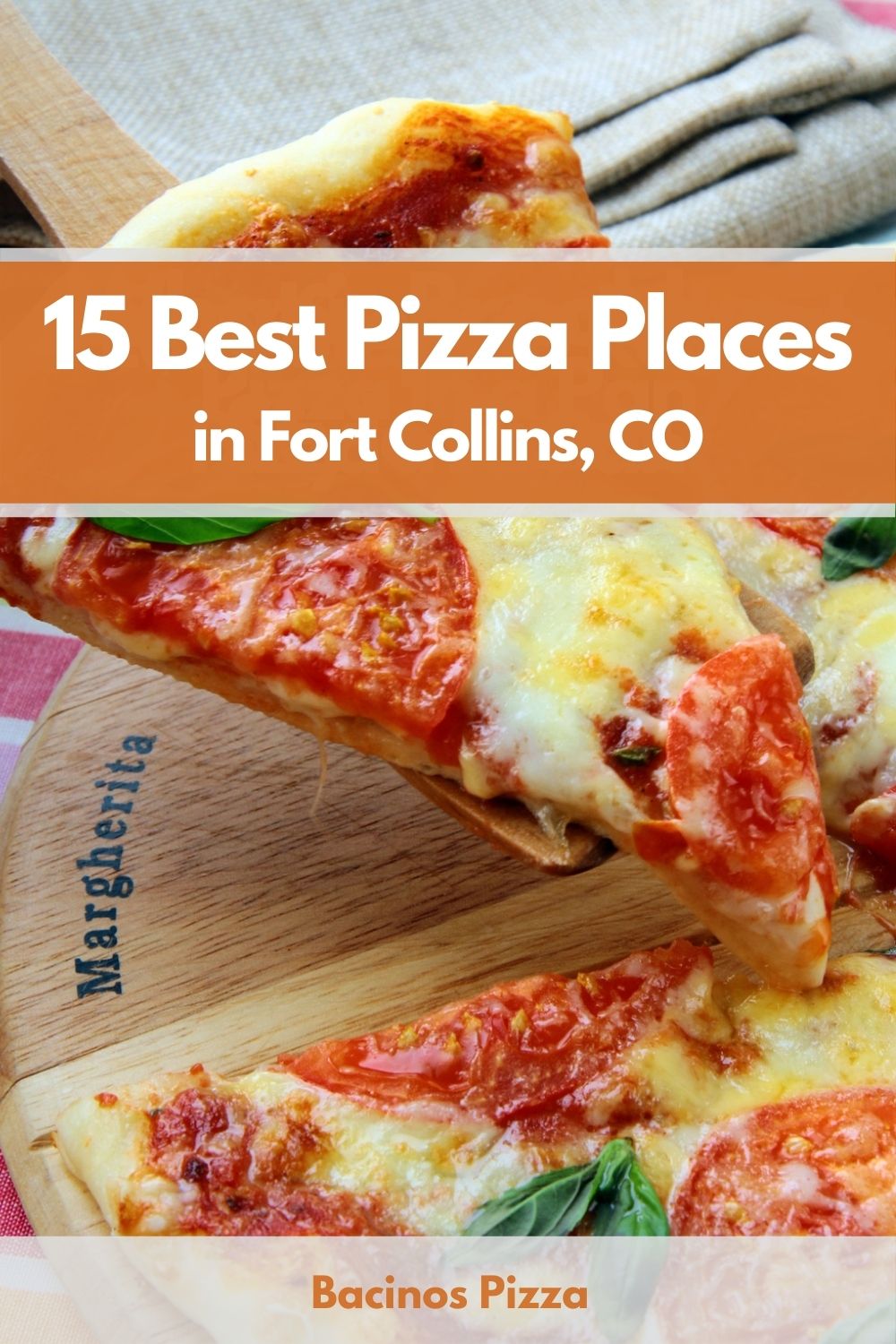 Whether your taste buds prefer Italian, American, or Mexican pizza, Fort Collins got you covered. Check out this carefully curated list of the 15 best pizza places in Fort Collins.
Address: 205 N. College Ave, Fort Collins, CO 80524
Phone Number: +1 970- 498-8898
I stand to be corrected, but every Coloradoan loves Beau Jo's. This is where all adventures in the heart of Old Town start and end. If Colorado-style pizza tickles your fancy, Beau Jo's gets you the savory, delicious pie.
Beau Jo's first opened in the mountain town of Idaho four decades ago. Since then, this pizza place has expanded considerably, with eight locations along the Front Range. This Colorado pizza chain is popular nationwide for its trademark thick braided crusts known as Mountain Pies.
The legendary Mountain Pies are gluten-free and dairy-free, so they accommodate many customers' dietary requirements. Beau Jo's pizza dough is made fresh throughout the day. And the pizza sauce recipe involves using Colorado mountain honey as a substitute for sugar.
Address: 1124 W. Elizabeth Street, Fort Collins, CO 80521
Phone Number:  +1 970-224-2000
Krazy Karl's Pizza has steadily grown to become one of Colorado's busiest independent pizza places. The pizzeria first opened in the Campus West location in 2010. Five years later, the Timberline location was opened to help ease delivery services.
Krazy Karl's Campus West and Timberland locations offer separate specialty pizza each week. The pizzeria allows its pizza makers to experiment with various toppings to turn out the best pizza at a bargain price.
The Krazy Karl's North of the Border Pie is my favorite. This mouthwatering pie consists of a perfect blend of red sauce, green chilies, pepperoni, and cream cheese. Depending on your buds, you might want to try Hawaiian, Vegetarian, or Slightly South of the Border Pie.
Address: 2567 S Shields St Unit 4C, Fort Collins, CO 80526
Phone Number: +1 970-867-5309
How would it feel if you took a trip back to the 1980s? Breathtaking is an understatement, right?. Totally 80's Pizza is the ONLY 80's themed pop culture restaurant and museum in the world.
This funky pizza joint was established in 2014. And it has since grown to become one of the most preferred tourist destinations in Fort Collins. It serves creative specialty pizza amid vintage toys and classic 1980's memorabilia.
In this pizzeria, chefs use fourteen secret herbs and spices to create their pizza. They make their dough by mixing quality flour with water. They also allow their dough to ferment naturally before using it to make pizza. Common toppings at Totally 80's Pizza include fresh cheese, veggies, and meat.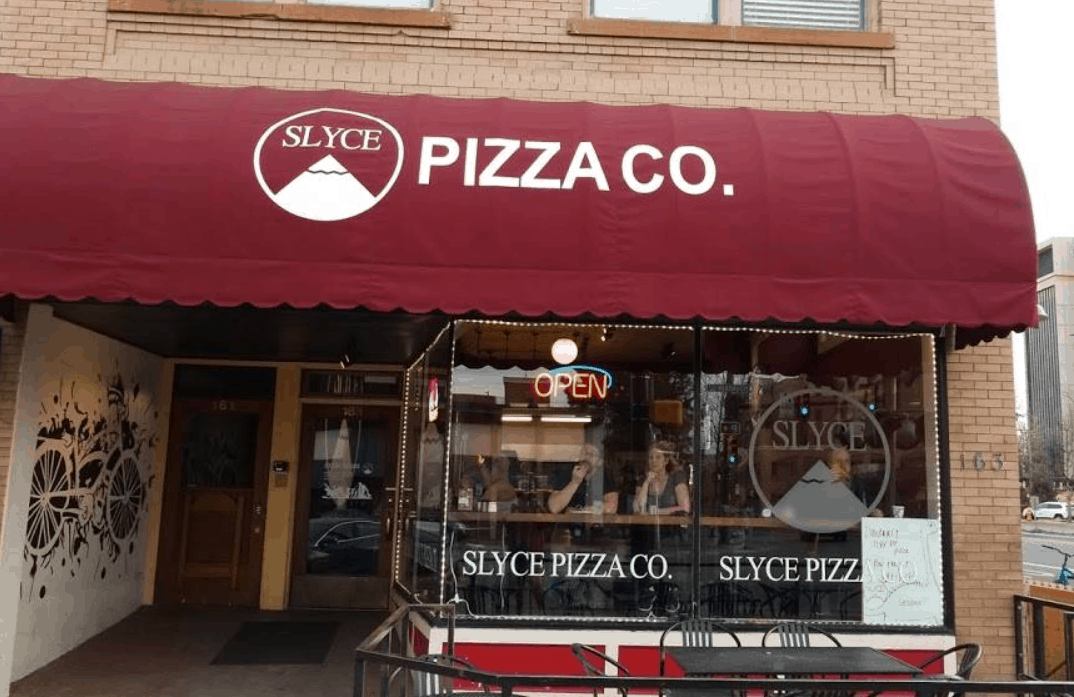 Address: 163 S. College Ave, Fort Collins, CO 80524
Phone Number: +1 970 221-9000
Slyce Pizza Co first opened in 2014. It's owned and run by three friends who met in college. Not only have they perfected the craft of making pizza, but they continue to improve every day. As we speak, this pizza place sells more than 30 varieties of pizza.
Slyce Pizza Co hasn't been closed amid the COVID-19 crisis. And you'll find 12″ and 20″ pizzas on their menu. You can also buy pizza by the slice – it's all up to you!
The pizza joint requests patrons to wear a mask when walking in to pick up their orders. They don't entertain dine-in guests at this time due to current health code regulations. This is to keep you and their staff safe.
Address: 604 N. Tejon Street, Fort Collins, CO 80903
Phone Number:  +1 719 635-7452
I grew up going to the Panino's in Fort Collins as it was adjacent to our apartment. Their menu carries the flavor and legacy of New Artisan Neapolitan Style Pizza.
Here, chefs use the baking techniques of Naples. Combined with the old world ingredients and recipes, the result is a genuine Italian Pizza.
The next time you visit Panino's, I suggest you order Neapolitan Artisan Pizza or Deep-dish Pizza. Note that restaurant hours currently vary due to COVID-19 protocols. So check that out before you head there.
Address: 126 W. Laurel Street, Fort Collins, CO 80524
Phone Number: +1 970-221-9144
Pizza Casbah is popular for New York-style pizza. It's hard to beat this pizza place in terms of toppings. You can play around with toppings as much as you wish.
The pizzeria's outrageous 30-inch pies have been featured on the Food Network program. Locally owned and operated since 1999, Pizza Casbah offers quick, easy and delicious pizza. They're now offering contactless delivery to manage COVID-19.
Worth noting, this pizzeria sells fresh pizza daily. All their pies are baked and topped with fresh sauces, meats, veggies, and high-quality cheese. And their menu offers gluten-free options for customers under dietary restrictions.
Address: 2721 S. College Ave, Fort Collins, CO 80525
Phone Number: +1 970 232-9328
Panhandler's Pizza has been North Colorado's best pizza place since 1975. They specialize in serving a unique pan-style pizza, available by the slice or by the pie. Chefs here experiment with new fun ideas to create seriously yummy pies.
As Fort Collins's oldest pizza restaurant, this pizzeria has no problem catering to events, however big they may be. So if your guests love pizza, why not go ahead and order for them? They handle bulk orders.
Panhandler's Pizza is also open for pick-up, dine-in, or delivery. Proper social distancing is practiced, and guests must wear a mask and sanitize before being allowed in. Your temperature will also be checked before you enter the eatery.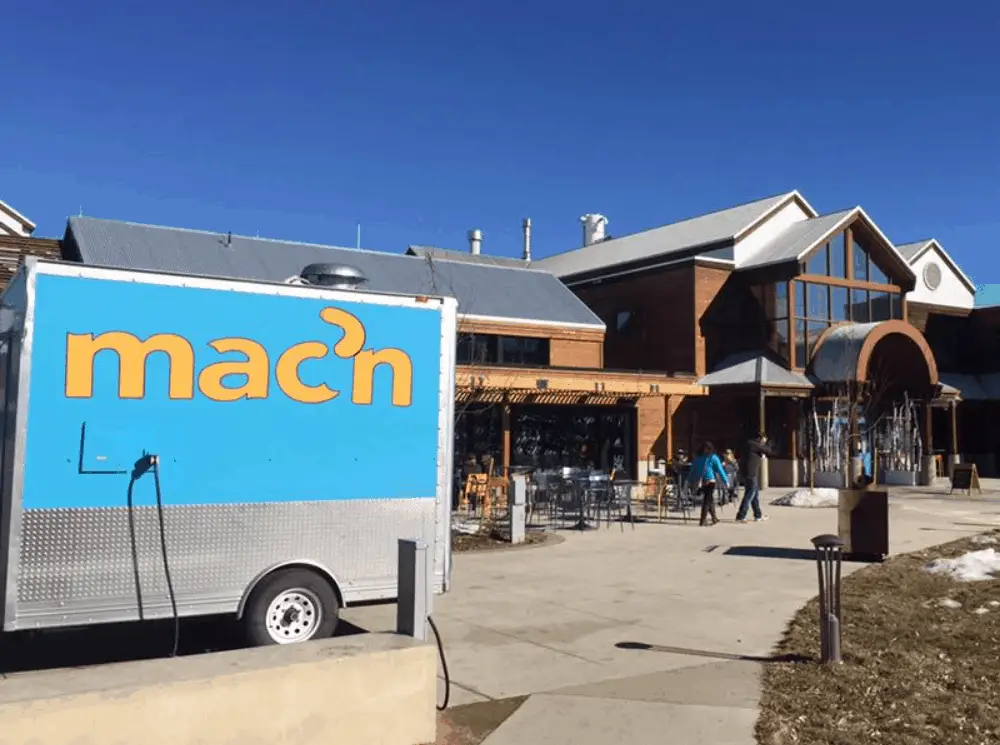 Address: 80524 Fort Collins, CO, US
Phone Number: +1 520 906-0315
Mac'N showcases a "lustful" marriage between macaroni and cheese. This Fort Collins foot truck has competed twice on "Guy's Grocery Games," coming second in both scenarios.
During the first competition, Mac'N used cheese in all three rounds. Toppings included lobster tails, honey crisp apples, chipotle braised pork, and sun-dried tomatoes. They also included homemade pickled veggies, bacon, baby arugula, and crispy pork chorizo.
The team has an ever-changing menu, so check to see what combinations are there. Since 2015, Mac'N has been offering a handful of different mac and cheeses. You can try the always delicious BBQ Chicken Mac, Spicy Swine Mac, or Pickle Jar Mac to meet your taste buds' demands.
Address: 415 S. Mason Street, Fort Collins, CO 80524
Phone Number: +1 970 407-0415
Restaurant 415 is the perfect spot for great food and service. The pizza place, which was established in 2012, has carved out a niche, now specializing in the Americano Del Sur pizza. This is usually topped with jalapenos, tomatillos, and garbanzo beans.
This pizza place has been featured in the Food Network's "Diners, Drive-Ins and Dives" show. Guy Fieri is credited for introducing his signature, frost-tipped hair in modern American cuisine.
When Fieri met Restaurant 415's original founders, he was taught how to make the unique Americano Del Sur pizza. Even though the restaurant was sold to new owners in 2015, the new management continues to serve the tantalizing Americano Del Sur pizza.
Address: 706 S. College Ave, Fort Collins, CO 80524
Phone Number: +1 970 682-2216
Tom Armenti founded fat Shack in February of 2010. The pizza place has steadily grown to become one of America's fast-casual restaurant chains. As of March 2021, Fat Shack has a total of 24 corporate and franchise-owned restaurants spread across 11 states.
This pizza place is known for deep-fried delicacies. During the Travel Channel's "Food Paradise" episode, Tom was quoted saying, "If it's not deep-fried, it's not our menu."
Fat Shack's menu features Fat Sandwiches as staples. These are often topped with jalapeno poppers, chicken fingers, mozzarella sticks, onion rings, French fries, and cheesesteak. You'll also find deep-fried mac and cheese as the restaurant's staple offering in the pizza category.
Address: 1501 W. Elizabeth Street, Fort Collins, CO, 80521
Phone Number: +1 970 221-5454
With more than 800 employees, this is arguably Colorado's largest pizza chain. The pizza delivery chain premiered in 1983. It was founded by Vince Schmuhl, a former Domino's Pizza employee.
If you ever crave the Original Hand-Tossed Pizza, Blackjack Pizza & Salads will cure your buds. They also create Detroit-Style Pizza, so you can choose it when you place an order. I'm particularly impressed by this chain's sauce.
Chefs use Vine Ripened Tomatoes that are hand-picked in the fields. They add parmesan/Romano Cheese with a nice blend of other signature spices. What's more, their custom-made Cheese is fresh; no water added!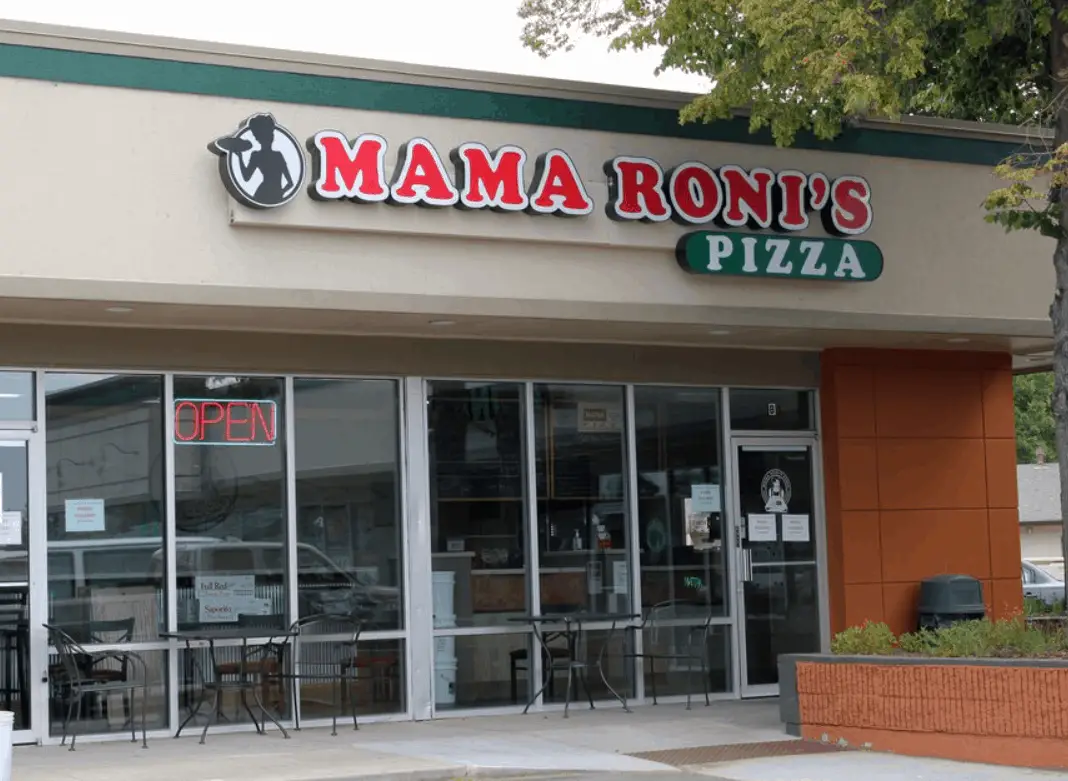 Addresses: 1006 Spring Creek Lane, CO 80526 & 4733 S. Timberline Road, CO 80528
Phone Numbers: +1 970 224-9000 (Spring Creek) & +1 970 225-6262 (Timberline)
Jill Ronen, the original founder of Mama Roni's Pizza, no longer owns the pizzeria. However, the restaurant continues to carry on her legacy at Spring Creek Lane and Timberline Road locations.
First established in 1998, Mama Roni's specializes in thick-crust pies and stuffed giant pizza rolls. They make their signature dough every day from scratch. They also use fresh veggies, never frozen ones.
To make their pizza and pasta sauces, Mama Roni's uses tomatoes grown in Stanislaus Valley, CA. These tomatoes are canned hours after picking. Afterward, they're seasoned with 100% Real Mozzarella Cheese – no additives or fillers involved!
Addresses: 1119 W. Drake Road & 2550 E. Harmony Road
Phone Numbers: +1 970 206-0065 (Drake Rd.) & +1 970 377-8282 (Harmony Rd.)
Owner Mary Hart opened the original Pulcinella Pizzeria and wine bar on Drake Road in July 1991. Twelve years later, she opened the second one on Harmony Road, followed by other outlets in Loveland and Lafayette.
Pulcinella is known for a thinner, New York-style pizza crust. You'll also find Neapolitan Pizza on their menu. Usually, this is topped with Mozzarella Cheese, Red Onions, Black Olives, Gourmet Toppings, Mushrooms, and so much more.
Margherita pizzas are available only on Mondays and are sized half off. It's worthwhile to know that all Pulcinella outlets are open daily. The pizzeria offers both delivery and carry-out services.
Address: 1112 Oakridge Dr, Fort Collins, CO 80525
Phone Number: +1 970 229-5771
The storied Fort Collins eatery Cozzola's Pizza has been around for more than 30 years. Corina Miller purchased this award-winning pizza place sometime in 2018. But Miller seems reluctant to change any of the restaurant's recipes.
This pizza place focuses on creating Big Veggie Gluten-Free Pizza and Italian Roast Beef Gluten-Free Pizza. You can also order some of Cozzola's popular combinations, such as the Chicago Combo Pizza or the Chicago Combo Gluten-Free Pizza.
Cozzola's Pizza allows their customers to order their pizza unbaked and bake it at home. You're allowed to get creative and make your own gluten-free pizza using Fresh Garlic Sauce (Vegan), Salsa Sauce, or Garlic Olive Oil. Would you like whole toppings? Try Fresh Mushrooms, Black Olives, or Fresh Roma Tomatoes.
Address: 1630 S. Lemay Ave, Fort Collins, CO 80525
Phone Number: +1 970 449-4080
Everyone who's frequented a casual pizza-themed restaurant in Fort Collins knows Marco's Pizza. It seems to have been in existence forever, but the pizzeria's doors were opened not so long ago.
Chicken Florentine, Roma Meats, and Deluxe Uno are three of the items most commonly ordered at Marco's Pizza. Their crust can be Thin, Thick, or Classic.
These specialty dishes from the Marco's Pizza menu typically comprise Cheese, Pepperoni, Italian Sausage, and Mushrooms. Note that restaurant hours may fluctuate. It would be best if you contact the store directly for detailed info on hours of operation.
Wrapping Up
It's no surprise that Ford Collins's dining scene is lined with a plethora of pizza joints. This Old Town City is home to a major university, so pizza places are being established to meet the students' demand for pizza.
Most of these pizza places mirror Chipotle or Subway in terms of how they serve their guests. Pies are built as customers watch, with a single price for each pie regardless of the number of toppings added.
Know that some of these pizza places have been closed due to COVID-19 restrictions. Make sure you contact your preferred pizzeria ahead of time to know if it's open.
Notably, some of these pizza places offer delivery only. Those offering Dine-In request customers to observe proper social distancing, wash hands, and wear a mask to contain the spread of COVID-19.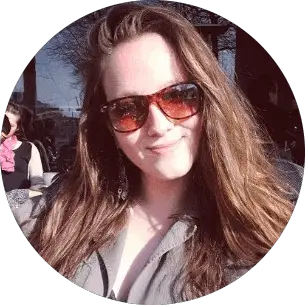 Barbara is an enthusiastic food-exploring person that goes through different culinary experiences. She got inspired by creating a pizza blog post after she tasted one of the best-selling pizzas in Toledo.