Ithaca, like any other city in New York, is known for good pizza; even the dollar slices are super delicious. But with so many pizzerias to choose from, how do you know which one is worth the trek? Well, read on.
We have compiled a list of 15 pie shops known to deliver the best pizza in Ithaka to help you with the search. The pies sold in any of these restaurants are not only delicious and satisfying; they accommodate all kinds of dietary restrictions. So, let's dive in!
2 Hickory Hollow Ln Ithaca, NY 14850
Tel: (607) 257-2233
Ciao! is our number one favorite and for good reason – it serves classic pizzas and provides a welcoming environment for customers to dine in. You will fall in love with the crust; it's crispy and expertly cooked to provide a warm and fulfilling mouthful with every bite.
Try their Cordon Bleu. It comes with mouthwatering grilled chicken, fontina, prosciutto, asiago, gorgonzola, and mozzarella. Each pie has a generous portion of dressing but you can always ask for additional toppings if you like.
The eatery opens at 4:00 pm and closes at 9:00 pm. You can have your order as carryout or you could just sit down and dine in.
220 S Fulton St Ithaca, NY 14850
Tel: (607) 277-7257
Sal's Pizzeria bakes its pies in a stone oven and is one of the oldest pizza joints in Ithaka. Their sauce is sweet and ripe, the cheese is properly melted, and the crust gives you a satisfying crisp without being too chewy. The toppings are also very well cooked and portioned.
The Sal's Special is mostly what draws the masses to this joint. It comes with their incredibly delicious homemade sausage, fresh mushrooms, pepperoni, green peppers, and an extra layer of mozzarella. There is also a gluten-free pizza and a veggie option for vegetarians that taste so good.
Place your order any time between 11:00 am and 8:45 pm and have your pizza delivered to you. You can buy either by the price or as a whole.
1070 Danby Rd Ithaca, NY 14850
Tel: (607) 256-1111
Even if you won't like anything else on the menu, you will definitely fall in love with the double-thick crust that pizzas at the Italian Carryout are made of. The dough is stretched by hand and topped with a generous layer of whole-milk mozzarella, homemade sauce, and fresh veggies.
Get any of their white garlic pizzas; they are super delectable. Joey, especially, is not just flavorful; the double dough makes it more satisfying. It's topped with sausage, pepperoni, and extra cheese that are carefully selected and portioned to give you that fulfillment you look for in a pie.
And don't worry if you don't want the whole pizza; you could order by the slice and try the many different options they have on the menu.
The restaurant opens from 11:00 am to 8:00 pm, Tuesday to Saturday, offering delivery and takeout services. It stays closed on Sunday and Monday.
128 S Cayuga St Ithaca, NY 14850
Tel: (607) 273-6165
Pizza Aroma may not be as popular as some of the eateries mentioned here but it does deliver some of the most flavorful pies in Ithaka. They have a wide range of flavors to choose from including the BBQ Chicken & Broccoli, Pepperoni & Sausage, Hamburger & Bacon, and more.
Their Mediterranean pizza is heavenly. It has feta, olive oil, fresh tomatoes, basil, red peppers, artichokes, and olives. And you get to choose whether you want green or black olives.
Check out the Buffalo Chicken Wing pizza too; there is something about the blue cheese that keeps you wanting more and more.  If the regular sixteen-inch is not enough, get their extra-large. It's twenty inches and the difference in prices is just three bucks.
This restaurant is open from noon to 8:00 pm, and you can pick up your order from the pizzeria or have it delivered to you.
311 E Green St Ithaca, NY 14850
Tel: (607) 256-4000
We know what you are thinking, but hey, Domino's is still a great place to satisfy your pizza craving, especially if you are looking for a midnight snack. Unlike any of the restaurants we have listed above, it opens as early as 10:30 am and doesn't close until midnight.
They have some pretty tasty pizza options. Their Meatzza and Chicken Supreme, is particularly, really good. And if you are lucky to catch their offers, you will get a small pizza every time you buy a large one.
One of the things we love about Domino's is that they have put themselves ahead of many pizzerias by introducing more items to their menu. You could come here and do just chicken or pasta.
222 Elmira Rd Ithaca, NY 14850
Tel: (607) 277-2727
You can't get enough of the super delicious pizzas sold at Pat's. They make their dough every morning and top the pies with freshly shredded mozzarella to bring out the natural taste and flavor of the end product.
You will love the many pizza options they have on the menu including deep dish varieties and gluten-free crusts for weight watchers. They even let you choose your crust and toppings to build your pizza from scratch.
If you are looking for an extra-large pizza, go for the sheet pizza. It is thirty-two inches wide and will cost you just twenty-five bucks. Order any time between 10:30 am and 9:30 pm.
40 Catherwood Rd Ithaca, NY 14850
Tel: (607) 266-9999
Looking to try some Sicilian-style pizza? The name of this pizzeria speaks for itself. You will love most of the Sicilian varieties offered here, as they are prepped with so much expertise and taste so good.
The Chicken Wing Pizza is our all-time favorite. It features scrumptious chunks of chicken breasts, blended with wing sauce and mozzarella cheese. The Honey BBQ Chicken is not bad either. Well, it may cost slightly higher but it will certainly keep your taste buds dancing.
Order by the slice or as a whole or buy the pizzeria's homemade dough and make your pizza at home.
307 S Meadow St Ithaca, NY 14850
Tel: (607) 339-0002
Open from noon to 11:00 pm, Bella Pizza is a sustainable food mecca that has proven time and again that pies should not be just dough and cheese.
Their pizzas boast creative toppings like pineapple and mandarin orange, fresh vegetables, meatballs, and other unique dressings that give you a meal to remember.
Try one of the many pie options they have. Whether it is Honolulu, Chicken Bacon Ranch, White Garlic, or the Veggie Lovers, you will surely enjoy some fine dining. You can place your order online and pick it up from the restaurant or have it delivered straight to your door.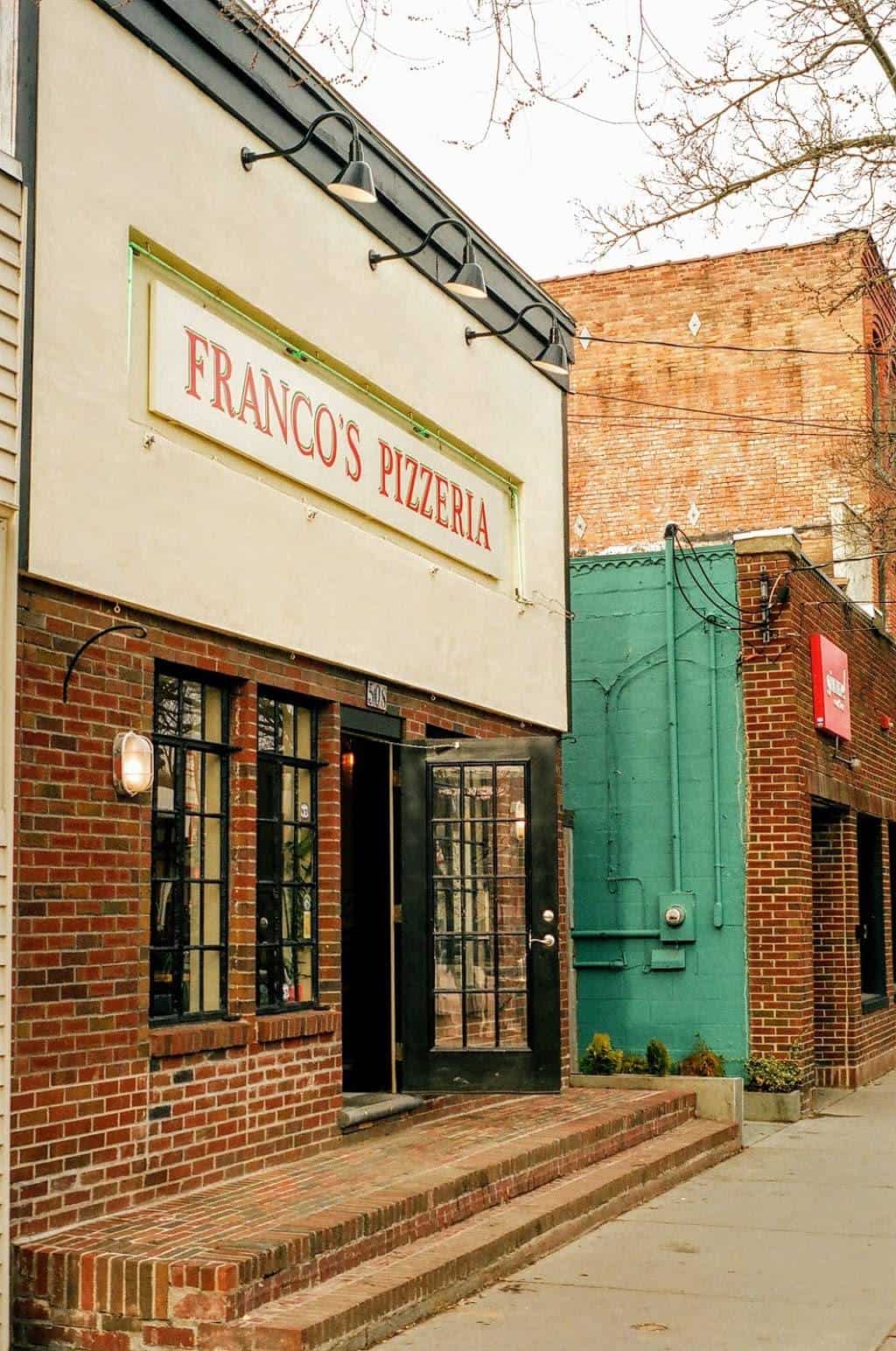 508 W State St Ithaca, NY 14850
Tel: (607) 319-5132
In a town filled with excellent pizza joints, Franco's propels itself a level higher by serving perfectly crisp thin crusts without soggy bottoms. The sauce and cheese are flavorful and in the right proportions and the vegetable dressing is awesomely fresh.
Treat yourself with a topping of pepper, tomato, and spinach, and throw in garlic knots. You will, especially, love their garlic knots; they are fluffy, well-seasoned, and not greasy. Their marinara sauce also tastes so fresh.
You will be thrilled to know that Franco's sometimes hosts local musicians too, creating a warm and lively atmosphere. It is really a great place to eat and enjoy classic tunes from the locals. The restaurant opens at 11:00 am and closes at 10:00 pm.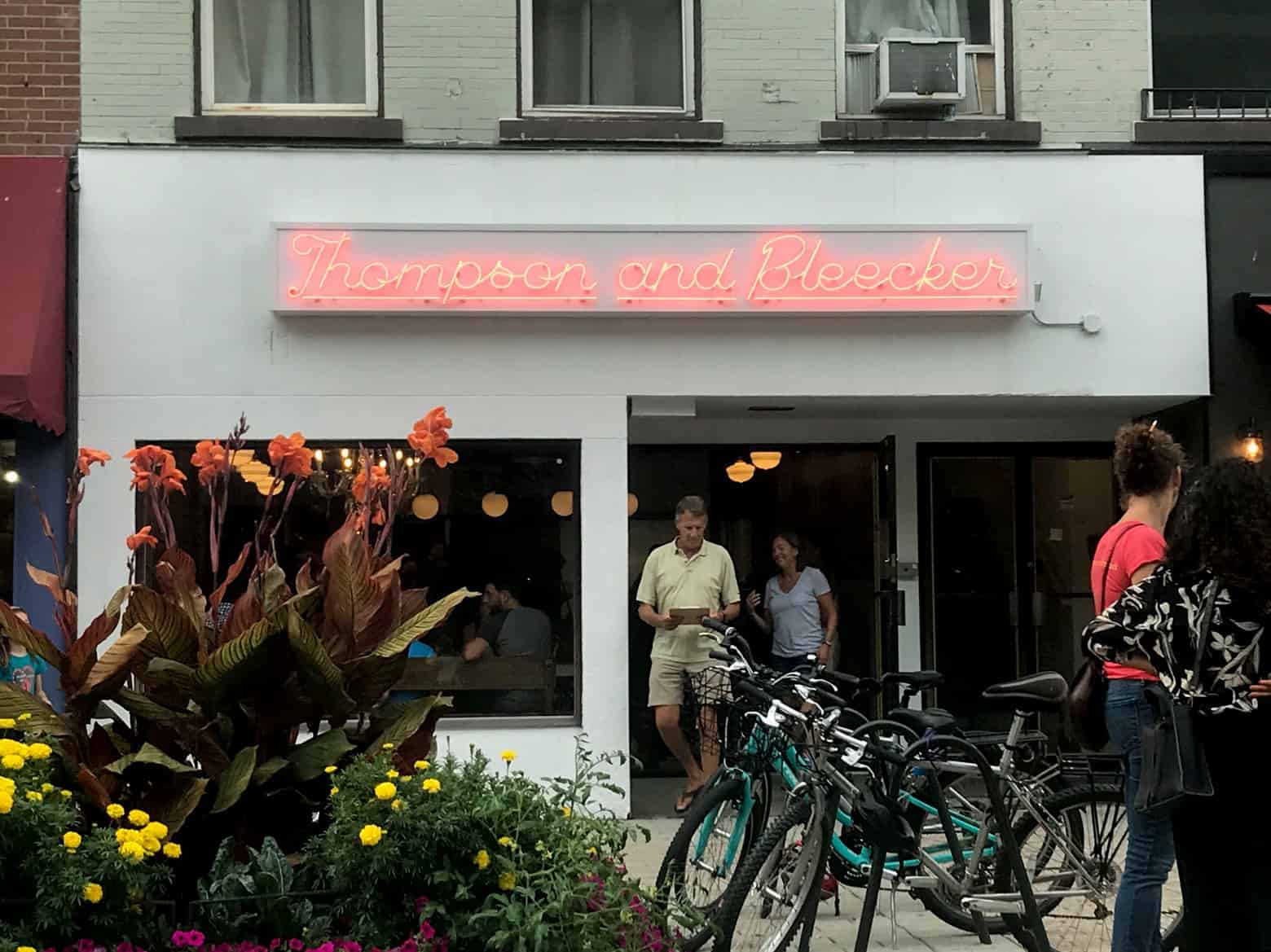 220 East State St Ithaca, NY 14850
Tel: (607) 319-0851
The flavors used to make pies here pair so perfectly that you will enjoy every slice from start to finish. Their thin crust clam pizza is a must-try; it is seasoned to perfection and every bite will carry you across the oceans to the streets of Firenze.
Giardino and Milly Meatball are our top favorites. The flavoring on the cherry tomatoes alone will keep you asking for more, not forgetting the ricotta and homemade meatballs on the Milly Meatball; super delicious!
We also love the fact that despite all the fresh toppings that go onto the crust, the pizza itself doesn't get mushy.
Thompson and Bleecker encourage ordering your pizza online as a carryout. But you can also stay and dine in. Come here any time from 4:30 pm to 8:30 pm, Tuesday to Sunday.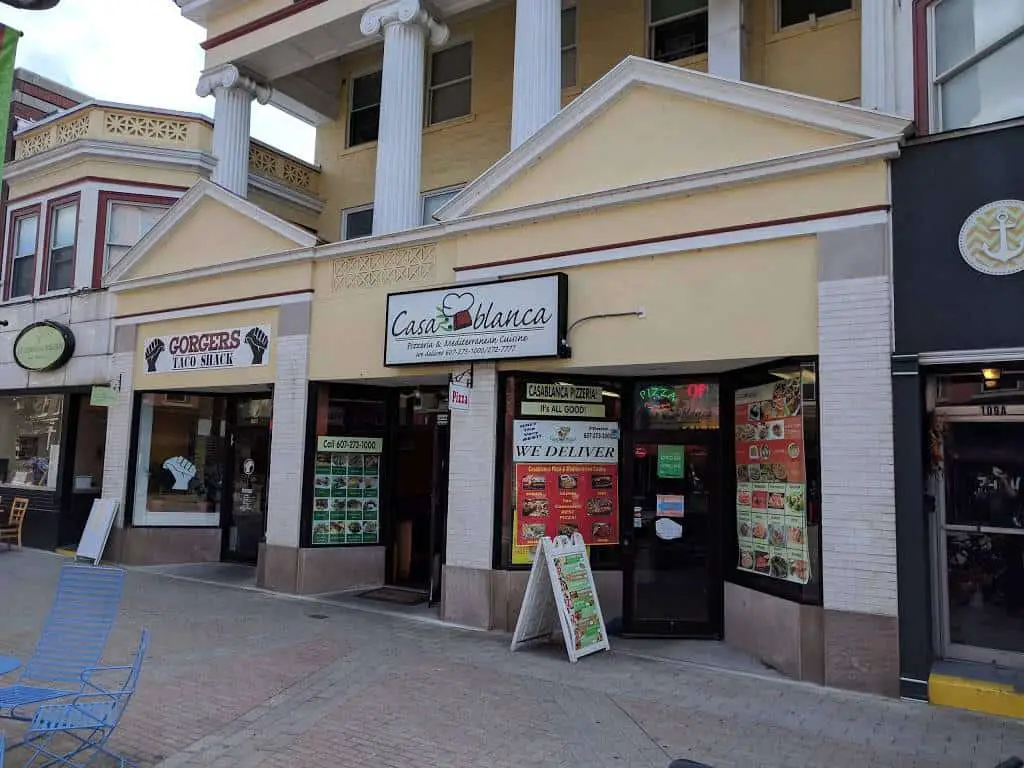 111A E State St Ithaca, NY 14850
Tel: (607) 272-7777
Casablanca is more of a takeout place than it is a dine-in, so do not expect much elegance if you decide to eat in the restaurant. Regardless, it serves some of the best pizzas in the city and is a great spot to stop by after a long day on the road.
The barbeque chicken has great flavor and lots of meat. Their mushroom and pepperoni also come with a generous amount of toppings. And you have an option to order by the slice if you don't want the whole pizza, which makes the eatery perfect for people on a budget.
This spot opens at 11:00 am and closes at 9:00 pm for takeout and delivery. But outdoor seating is also available for those who choose to stay.
315 Eddy St Ithaca, NY 14850
Tel: (607) 273-1650
We guarantee you that you will be obsessed with their pepperoni and  Popeye pizzas. The crust is delightful; fluffy on the inside and crunchy on the outside. Plus they have all the right toppings, and the presentation is out of this world.
The staff is nice, friendly, and always ready to help. And thanks to the huge number of students that reside here, the prices of food are also quite reasonable. Get some Greek salad as you wait for your order to be ready.
The restaurant operates from 11:00 am to 10:00 pm, providing carryout services.
215 E State St Ithaca, NY 14850
Tel: (607) 272-2666
Another spot that keeps things simple and home to great pizzas is Sammy's. Downtown workers and college kids queue in here as early as 10:30 am to sample the wide varieties of pizzas sold at the restaurant and this string of customers does not stop until 2:00 am.
There are more than a dozen toppings you can choose from and are all good. And the best part? You can buy the entire pizza or get a slice for each of the toppings.
If you are looking for a real New York style pizza, eat here. The crust is thin and crispy and is covered with flavorful sauce and loads of cheese. And the size of servings is generous.
435 Franklin Street Ste 3 Ithaca, NY 14850
Tel: (607) 273-7272
Forget what people say; Papa John's still delivers good pizza. They even have dollar slices, something you won't find in many pizzerias in Ithaca. And just because a slice costs one buck doesn't mean the quality is compromised; these little pieces are really good.
The white garden pizza, especially, is amazing; its garlic sauce, peppers, Roma tomatoes, black olives, mushrooms, and a thick layer of cheese are flat-out delicious. Place your order any time between 10:00 am and midnight.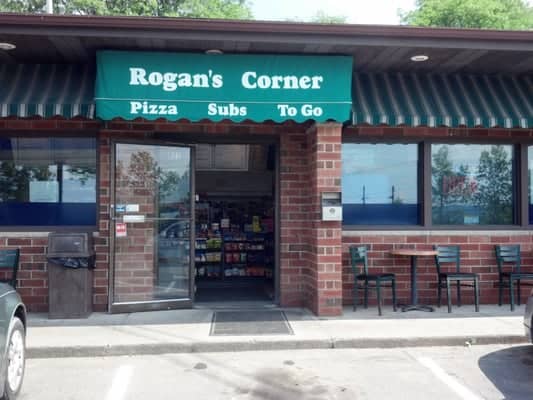 825 Danby Rd Ithaca, NY 14850
Tel: (607) 277-7191
Rogan's Corner is a small pizza joint attached to a minimart. Pepperoni here is perfect and will come cut into lots of slices. There are other options too like the Margherita that will blow your mind.
The service is friendly and the lovely backdrop of Cayuga Lake helps add some elegance to the tiny space inside. Visit between 11:00 am and 10:15 pm.
Which of these pizzerias would you like to try next and why? Tell us in the comments.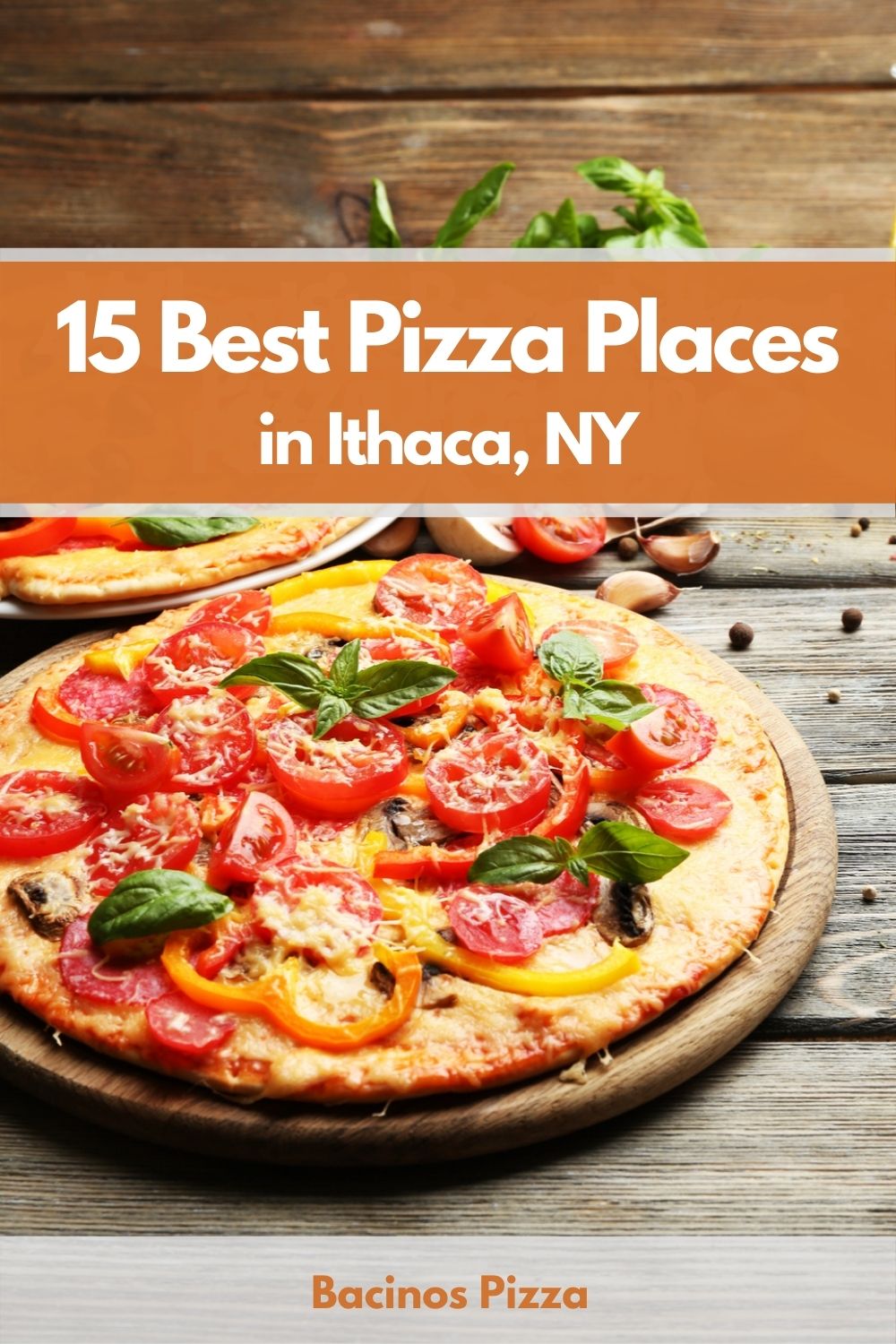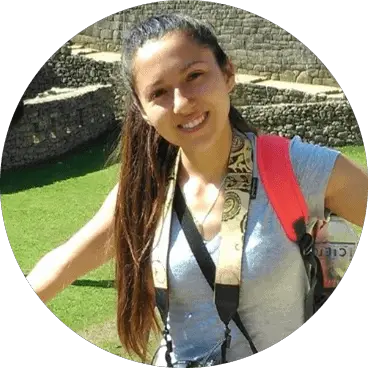 Kathryn's love for pizza started when she was still young. When she was young, she's been a picky eater–that's what her Mom used to say. The only food that she enjoyed and loved was pizza–until now! Her love for pizza turned into a passion!