When it comes to pizza, we all have different preferences. Some people like thin crust, others like thick. Some prefer traditional toppings and others want to try everything on the menu.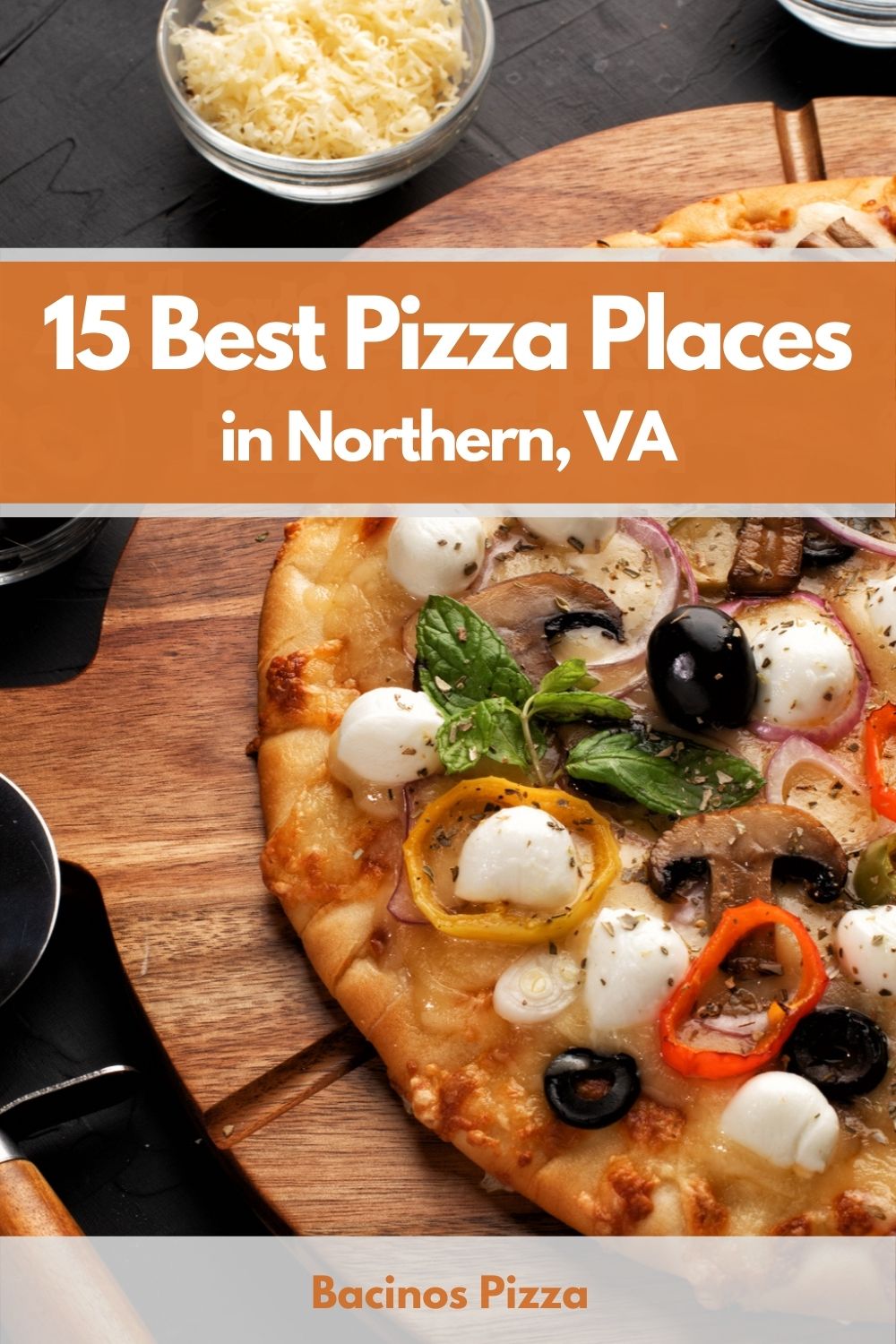 If you are in Northern Virginia and looking for a pie that matches your preferences, stay tuned. We have scoured the streets on your behalf and found 15 places that will certainly satisfy your pizza craving. So, buckle up, and let's sample some of the best pizza in Northern VA.
400 South Maple Avenue, Falls Church, VA 22046
Tel: 703-226-3460
​Woodfired pizza with an elegant Italian flair is what makes this pizza joint famous. The wide variety of pizza options available and a family-friendly environment ensure that there's something for every single person.
Stop by any time between 4:00 pm and 8:00 pm and grab yourself a slice of Cheese Pizza, Margherita DOC, Diavola, or the wickedly-delicious Frutti di Mare. And if you are in a rush, just get their pizza making kit and go bake your pie at home.
Don't leave before trying their Thymeless Classic cocktail. Some people have said it tastes so good you will forget you came here for pizza.
14115 Saint Germain Dr Centreville, VA 20121
Tel: (703) 543-8955
This cozy spot serves some of the best thin crust pizzas and Italian dishes in the region. If you are looking to fully immerse yourself into the Italian tradition, this is one of the restaurants you should have on top of your list.
Their Napoli, Capricciosa, and Verace are heavenly and will cost you less than twenty five bucks. Check out their Bresaola pizza too; the gorgonzola, cured beef, and other ingredients are intentionally minimized to let the crust shine.
The pizzeria opens at 11:00 am and doesn't close until 10:00 pm to allow for home deliveries, curbside pickups, and dine-in reservations.
5104 Wilson Blvd Arlington, VA 22205
Tel: (571) 312-7230
Are you craving Neapolitan style pizzas? Head to Pupatella. This fabulous joint has been voted the best not just for delivering flavorful and top-quality Neapolitan pies but also for doing so at a reasonable price.
You will have over ten incredibly delicious red pizzas and about eight white pizzas to choose from. Bring your kids and let them try the Homemade Angus Beef Meatballs or the Bimbi Kid's Pizza.
Visit the restaurant any time between 11:30 am and 9:00 pm. However, due to the huge number of people that come here, there may not be enough parking, so we recommend ordering online and having the pizza delivered to you. It's easier anyway.
13087 Fair Lakes Shopping Center Fairfax, VA
Tel: (703) 502-0808
2912B Chain Bridge Rd Oakton, VA
Tel: (703) 537-0144
Tony's NY Pizza has been delivering authentic New York Style pizzas for years and has even been awarded by various publications for it.  Their pies are loaded with delectable toppings that keep your taste buds asking for more.
Whether you are craving Hawaiian, Marinara, Philly Steak, Meat Lover, or their very own Tony's special, the crunchy, flavorful base and the heavy dressing that all of these pizzas come with will keep your stomach full for hours.
Tony's is open daily from 11:00 am to 11:00 pm, thus, it is the perfect place to order a late-night dinner. You can have the pizza delivered to you or head to the restaurant and eat there.
5088 4135 Merchant Plaza, Woodbridge, VA 22192
Tel: (703) 590-9555
One of the reasons we love Presto! Pizza is that they keep things fresh; they make their dough,  sauce, and toppings from scratch every day to give you the all-natural taste you look for in a pizza.
It is also one of the few places that you will not find any fried foods or preservatives. If you are looking for something that is a little different, try their Pizza Affumizata. This one has an irresistible smoky flavor created by smoking bacon and mozzarella.
Place your order online and have it delivered to you or visit the restaurant and dine in. You can do this any time between 11:00 am and 9:00 pm.
Fridays, however, are a bit busy and orders may take a little longer to be processed. But this extra little wait is nothing compared to the unforgettable pie this restaurant will grace your dinner with.
1735 North Lynn St, Arlington, VA 22209
Tel: (703) 358-8880
710 12th St, South Arlington, VA 22202
Tel: (703) 334-9885
You are certainly a 'wise guy' if you have chosen to order your pizza from this amazing restaurant. Wiseguy has impressed masses with their incredible Cheese and Pepperoni pizza that they sell by the slice, making it the perfect joint for people who are not interested in whole pies; although you could still buy a whole pizza.
They also have vegetarian options available like the Margherita, Whitestone, Backyard, Mushroom Truffle, and Paneer Tikka.
Wiseguy opens at 11:00 am and closes at 9:00 pm. However, closing time varies from location to location, with Pentagon staying open up to 11:00 pm. Order online and pick the meal from the curbside or have it delivered to you.
9548 Main St, Unit C Fairfax, VA 22031
Tel: (571) 418-3547
The pizza here is flippin delicious! But have you ever wondered why? They say it's the water. You see, unlike other eateries, Flippin' Pizza uses special filters to create the water they use for their New York style pizza dough.
They toss their pies by hand and finish them off with fresh whole-milk mozzarella cheese and flavorful toppings like fresh garlic, pepperoni, portobello mushrooms, and sliced meatballs.
The place opens at 11:00 am and closes at 9:00 pm, offering home delivery and takeout services.
111 King St Alexandria, VA 22314
Tel: (703) 683-0313
Enjoy a slice of delicious deep-dish or thin crust pizza and a bottle of beer in this cozy and warm restaurant. They have all the pie options you like including the Hawaiian, Margherita, and the popular barbecue chicken.
Try their Shrimp Milanese. It's heavenly. If you don't like anything on the menu, choose your crust and toppings and have your pizza built from scratch.
You can sit and dine downstairs, but there is also some space upstairs where you can have your pizza as you watch your favorite game. And if you are too lazy to go to the restaurant, just order everything online and have it delivered to your home. The restaurant is open from 11:00 am to 11:00 pm.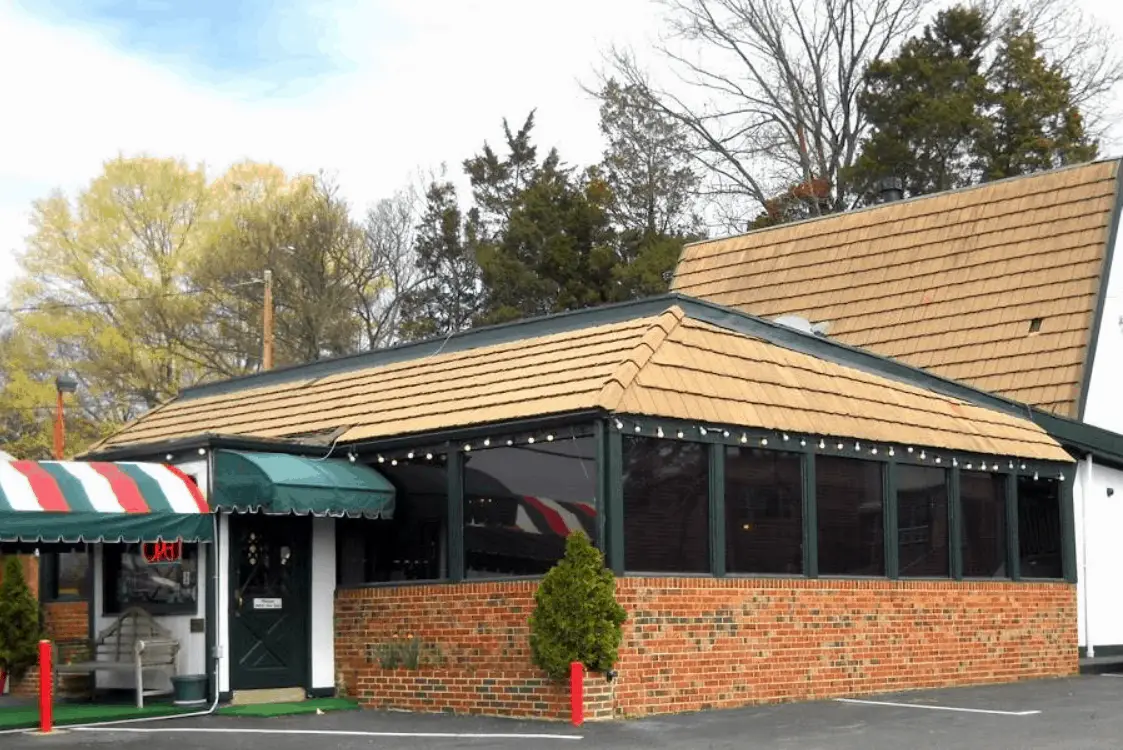 1357 Chain Bridge Rd, McLean, VA 22101
Tel: (703) 821-3736
When Washington Post quotes a pizzeria as the best in McLean, believe it. Over the years, Rocco's Restaurant has won the hearts of the locals with their super scrumptious deep-dish pies that come with a thick crust and heavy layer of dressing.
The cauliflower and gluten-free crusts served here are surely something to die for. Mondays and Tuesdays are great days to come to the restaurant if you are on a budget, as you can have a meal special for as low as thirteen bucks and ninety-nine cents.
Rocco's is open for business between 11:00 am to 10:00 pm Monday through Saturday and 11:30 am to 9:00 pm on Sundays. Place your order for delivery or curbside pickup.
2100 Crystal Dr Arlington, VA 22202
Tel: (703) 415-7992
Looking for good Sicilian style pizza? The one served here is flat-out delicious. It comes with spicy salami, mozz, roasted eggplant, Calabrian peppers, tomato sauce, and a puffy, crunchy Sicilian crust.
There is also a vegetarian option that features cremini mushrooms, roasted peppers, basil pesto, sweet onions, chopped parsley, and Sicilian crust. Check out their Margherita Burrata and Buffalo Chicken, and Bacon Me Crazy. They are really good.
We The Pizza opens at 11:00 am and closes at 10:00 pm except for Sundays where the restaurant opens at 11:30 am and Fridays where it closes at 11:00 pm. They offer delivery, curbside, and carryout services.
722 Caroline St Fredericksburg, VA 22401
Tel: (540) 368-1690
Benny's is one of the most popular pizzerias in Virginia, with a chain of restaurants stretching across Northern VA and beyond. Pizzas are not only delicious; they are gigantic and well presented. You got to come here just for the gram!
The regulars include cheese, pepperoni, and Italian sausage, but you can have your pizza customized to your needs by picking your own toppings. All pies are priced with the customer's best interest at heart, with even an option to buy by the slice if you can't swing the cost.
The restaurant operates from 11:00 am to 11:00 pm Sunday to Thursday. It doesn't close until midnight on Fridays and Saturdays, which makes it perfect for those who wish to order a late-night snack on these two days.
2419 Mt Vernon Ave Alexandria, VA 22301
Tel: (703) 398-1287
Open from 11:00 am to 9:00 pm, Piece Out Del Ray serves some of the finest Detroit style pan pizzas in the region. They spread a thick layer of whole-milk mozzarella onto the crust so that the pie gets more crispy when it bakes.
But the Detroit Style pizza is not the only variety offered here. You can try their Sicilian and New York  styles too. They are utterly scrumptious.
One thing we love about this eatery is that their prices are ridiculously low; you can get a pie for as low as four bucks.
Got some friends over this Tuesday and want to offer a satisfactory meal on a budget? Make it a pizza night and buy all your pies from this restaurant. You will get a free pizza for every pizza you buy. The pizza can be delivered to you or you could head to the restaurant and pick it yourself.
2800 Clarendon Blvd Arlington, VA 22201
Tel: (703) 682-8300
The salad pizza is our all-time favorite. Topped with cucumbers, carrots, cherry tomatoes, and lots of mixed greens and tossed with balsamic vinaigrette, this pie is not only satisfying; it will keep you coming back to this place every time you crave pizza.
You may also want to check out their Irish 'bar pie'. This one has a very thin crust, less sauce, and cheese, and is smaller than the average pizza. You can hold it in one hand so you can hold a cold Irish bear with the other hand.
If you are into weight watching, try their gluten-free crust; it only costs an extra four bucks and fifty cents. The restaurant is open from11:30 am to 10:00 pm.
827 Slaters Ln Alexandria, VA 22314
Tel: (703) 224-5051
Rustico is one of the best pizza joints for fitness junkies, as the biggest part of the menu includes gluten-free options. From the vegetarian Fungitown and meat lovers' Butchers Block to alcohol lovers' Vodka Pies, this place has something for everyone.
They also have sweets for kids like apple pies, cinnamon sugar donuts, and lemon sugar donuts. Their sandwiches are quite irresistible too; you may want to get one for later.
Rustico is open from 11:30 am to 12:00 am for home deliveries, carryout, and patio dining.
3444 Fairfax Dr Arlington, VA 22201
Tel: (571) 777-1088
Extreme Pizza delivers nothing short of what its name suggests – extremely mouthwatering toppings, sauce, and crust.
The toppings include hummus, Portuguese Linguica, and Ghost Pepper cheese. Well, they don't all come on the same pizza but you could try combining them with other of your favorite toppings.
Try the option with gorgonzola, fontina, Swiss, roasted walnuts, mozzarella cheese, and fresh sage; they call it the Holy Cow. You will be obsessed.
Place your order for takeout or delivery any time between 11:00 am and 9:00 pm. You could also stay and dine in.
Have you been to any of these pizza joints? Did you like the experience? Tell us in the comments section.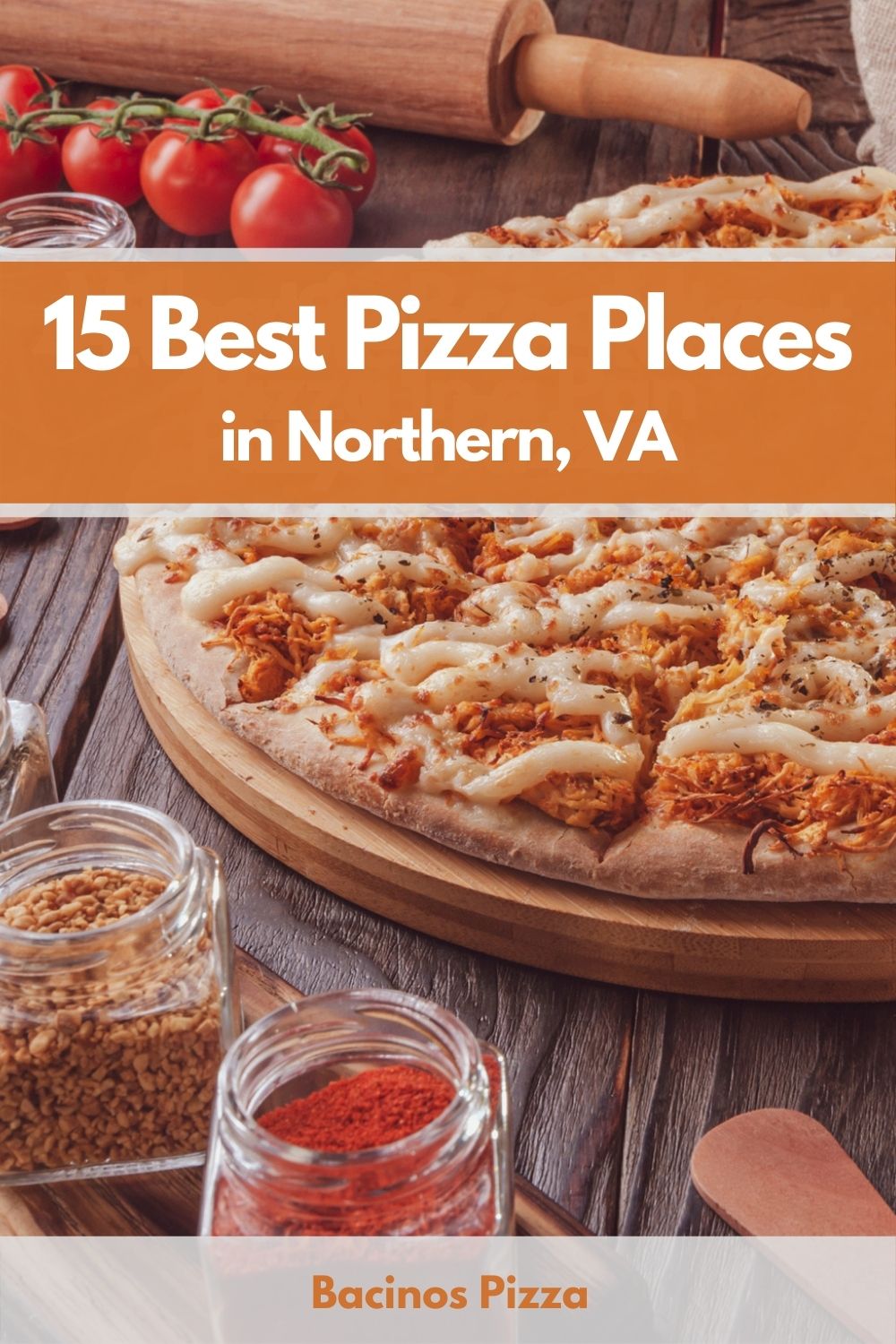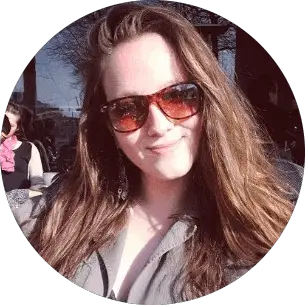 Barbara is an enthusiastic food-exploring person that goes through different culinary experiences. She got inspired by creating a pizza blog post after she tasted one of the best-selling pizzas in Toledo.