Thin crust pizzas are more popular than their thick crust counterparts in some regions,  they don't use too much dough, meaning, they generally contain fewer carbs and calories. Moreover, by adding plenty of protein and fiber-rich toppings, these pizzas become more nutritious.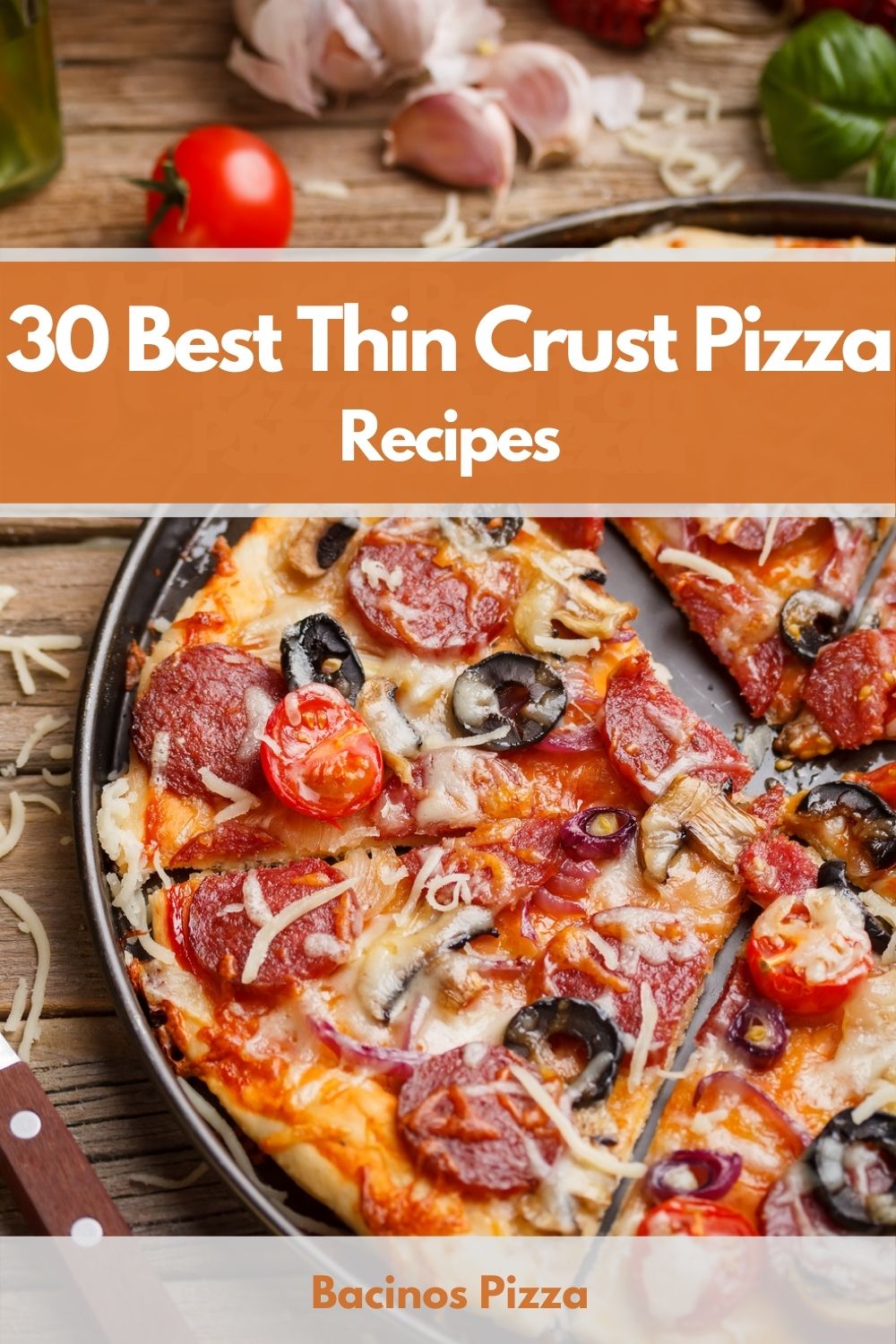 Looking to make your own thin crust pizza at home? We've got you covered. Here is a list of our 30 best thin crust pizza recipes to help you enjoy yummy, healthy pies. Check it out!
1. Neapolitan Pizza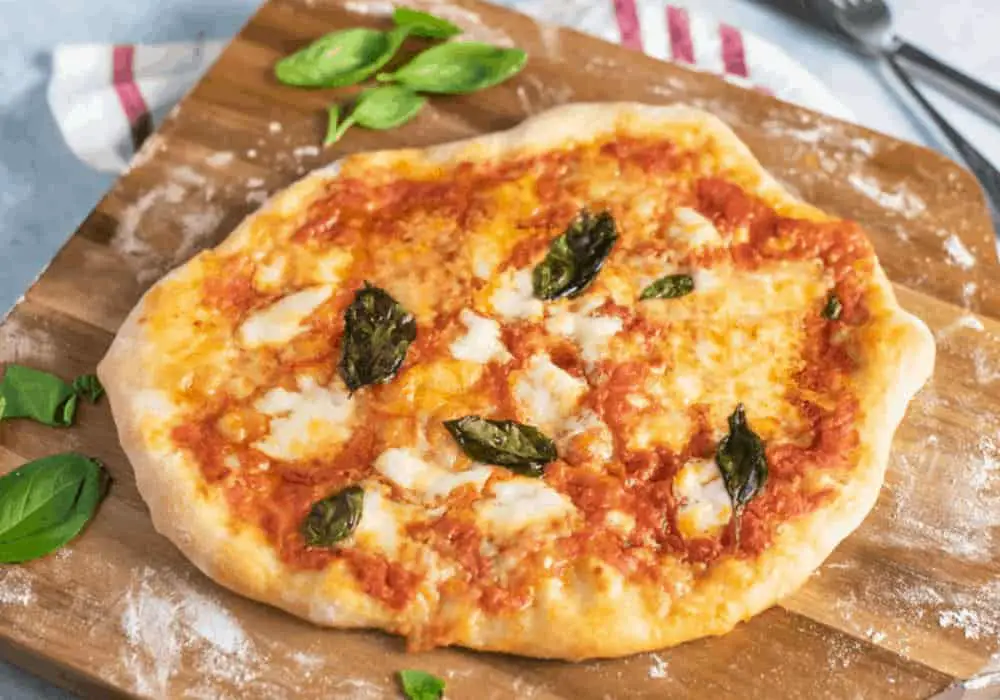 Originally from Naples, the Neapolitan pizza would be a great place to start for thin crust pizza enthusiasts. The woodfire oven crust is usually only around three millimeters thick and is topped with mozzarella cheese, fresh basil leaves, and a sprinkle of extra virgin olive oil. It will take you only ten minutes to bake a Neapolitan pizza.
2. Ham and Pineapple Pizza (Hawaiian Pizza)
The ham and pineapple give this thin crust pizza a unique spin that gets your loved ones craving for more. It's undeniably delicious. All you will need is ham and pineapple, of course, chili, red onion, coriander,  mozzarella, and a drizzle of parmesan and sauce and you are good to go. Bake for fifteen minutes or until the cheese has melted.
3. New York Style Pizza
The crust of a New York style pizza is crispy along its edges but soft, thin, and bendable underneath the toppings to make it easy to fold while you eat. While it is mainly made of flour, sugar, salt, and yeast, you can make it more flavorful by throwing in seasonings like garlic powder or oregano. Pair this with your favorite cheese and toppings and bake for twelve minutes.
4. Pepperoni Pizza
Poll after poll, pepperoni always ranks among the most favorited pizza toppings in the US. Pepperoni pizza has everything you desire in a pizza; a thin crust, gooey creamy cheese, and plenty of pepperoni. It is irresistible and the pizza itself doesn't take too much time to cook. Seven minutes is all you need to brown the crust and melt the cheese.
5. Margherita Pizza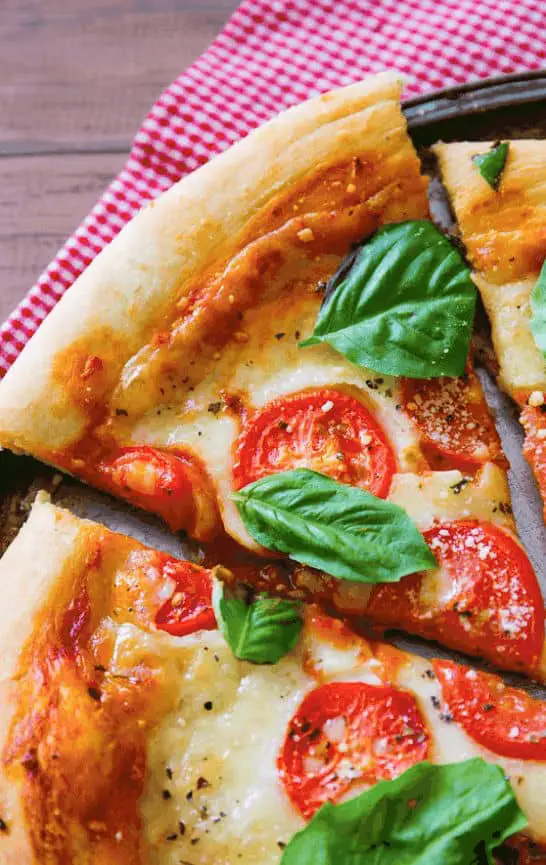 Nothing beats the fresh, easy-to-bake, classic Margherita pizza. Honestly, how can anyone go wrong with mozzarella, tomatoes, and basil? This pizza is pure goodness and takes only about fifteen minutes to cook. Just don't add the basil until you have finished baking or it will turn brown. Drizzle it once the pie is out of the oven.
6. Spinach and Artichoke Skillet Pizza
Looking to add some green to a skillet pizza? Think spinach and artichoke. To start, spread your thin crust onto the skillet and bake for about two minutes. Top with cheese, spinach, artichoke, a drizzle of oil, and pepper seasoning. Then bake for another twelve minutes. Have it for dinner and save some for the late night snack and breakfast.
7. Taco Pizza
Nothing says 'thin crust' like a taco pizza. It is one of our favorites not just because it is a huge crowd teaser but also because the topping is something to die for. Think refried beans, green onion, lettuce, black olives, and tomato, all whipped together and covered in cheese and tortilla chips. Plus the convenient premade crust makes prepping the pie even much easier.
8. Figs and Prosciutto Pizza
Next time you buy figs to eat, make sure to save some for pizza night. You are going to love the glorious sweet and salty taste they grace your pizza with especially when you dress them with prosciutto. And this taste will also be taken a notch higher by the gooey combination of goat and pecorino cheese that goes over the crust. Cook for ten minutes.
9. Spinach Artichoke Pizza
Making this recipe is as easy as pie, well, literally. It starts with a thin homemade crust, but store-bought crusts will work just fine for the most part. Next comes roasted garlic, spinach, artichokes, and red pepper dressing, and a layer of cheese. Fifteen minutes will be enough to bake a spinach artichoke pizza, and your loved ones will thank you for it.
10. Zucchini Pizza
Are you on diet and looking for a low-carb pizza? We have just the perfect pie for you. Zucchini pizza is low-carb and gluten-free and is great for anyone who is looking to lose weight without having to give up their pizza. The crust itself is made of zucchini and a few other healthy ingredients and the topping is nothing more than tomatoes, basil, sauce, and cheese.
11. Veggie Supreme Pizza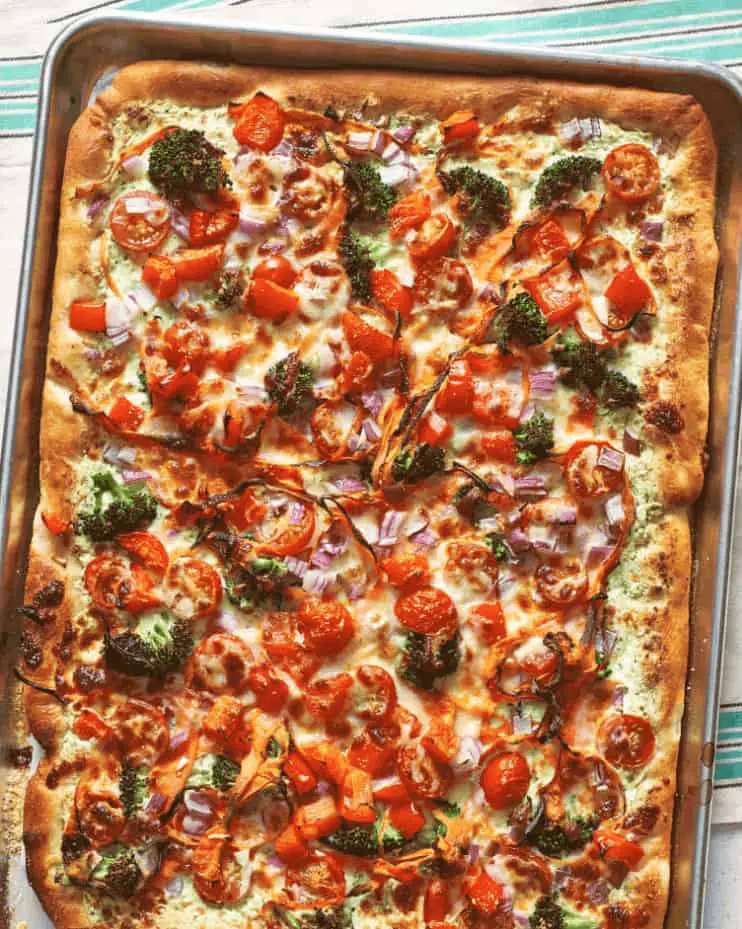 If you are looking for a way to make the kids eat more veggies, this recipe is for you. As the name hints, the veggie supreme pizza combines all your favorite vegetables from carrots, broccoli, and tomatoes to red onions and bell peppers. With just parmesan and mozzarella cheese to hold these ingredients in place, this pizza ticks all the boxes of delicious, healthy, veggie-packed dinner.
12. Hot Honey Pizza
A single bite of this pie and honey becomes your all-time favorite pizza dressing. It gives a little kick to the crispy Greek Freak bread, making it indescribably scrumptious. With pepperoni, spicy capicola, arugula, cheese, sauce, and dough, you can make this thin crust pizza any day of the week. The good news? It doesn't take long to cook. It should be ready in just fifteen minutes.
13. Pesto Pizza
Want something that cooks fast? Pesto pizza is one of the fastest to cook. Six minutes are enough to bake the tomato, pesto, and mozzarella topped crust into a crisp, golden munchie. Sprinkle with more pesto before serving. If you don't mind spending a few more minutes in the kitchen, you could consider making your own pesto. It will only take ten minutes.
14. Sweet Potato Kale Pizza
Sweet potatoes are not just for snacking at lunchtime. In this recipe, they make a super delicious topping for homemade pizzas. Simply roast a few with onions and arrange them on your pizza crust. Add fresh kale and a layer of mozzarella underneath and bake in the oven for about ten minutes or until the cheese has melted and the crust is golden.
15. Spicy Diavola Pizza
Spicy pizza? You got it! Diavola is Italian for devil and that basically explains the fire this five-minute pie is about to light inside your mouth. The chili peppers and hot, spicy salami will definitely give you the heat you seek. Other ingredients that will top the crust include the good old tomato sauce, parmesan cheese, and fresh basil. You may add onion and garlic if you like.
16. Chicken Tikka and Mushroom Pizza
Who doesn't like chicken? For pizza lovers, this recipe would be a great way to enjoy the best of both worlds. The flavorful chicken tikka covered in mushroom and stringy gooey cheese is a dinner delight for both family and guests. If you have some leftover chicken and mushroom, prep them for pizza and you will have a wonderful meal in just fifteen minutes.
17. Mexican Pizza
If you loved the taco pizza, the Mexican pizza will get your taste buds dancing too. With a delicious layer of refried beans and spicy beef hidden between two flavorful flour tortillas, this pie will lighten up any dull pizza night. Top it with tomatoes, salsa, jalapenos, green onions, and shredded cheese and bake for about ten minutes. Super scrumptious!
18. Roman Style Pizza
Thin and crispy, this pizza is certain to disappear from your plate in seconds. Its irresistible aroma, dough lightness, and sparse layer of sauce are surely a work of art. You can use any toppings you like, provided you do your dough right. Roll the crust as thin as possible, as that is the only way to achieve the crispy exterior that comes with the Roman-style pizza.
19. Egg Pecorino Pizza
If you haven't had egg on pizza, it's time you did because this egg pecorino pizza is about to change your life. And you don't need any special ingredients; just some eggs, grated pecorino, black pepper, and olive oil. Oh, and four minutes of your time. Use store-bought frozen crust; it's quicker. But if you aren't in a hurry, you can always prep your dough from scratch.
20. White Pizza
A white pizza can be a little boring without the acidity added by tomatoes. But this recipe takes advantage of the flavors obtained from pecorino and parmesan cheese as well as the garlicky Alfredo sauce, to produce one unforgettable pie. If you are looking for the traditional New York texture and style, add whole milk and mozzarella.
21. Vegan Pizza
You didn't think we have nothing for vegans, did you? Well, here it is – an easy gluten-free Italian recipe that will work any day for anyone who doesn't want animal products in their pizza. Loaded with jalapeno, tomatoes, broccoli, and cashew sauce, this pie is not only healthy; it is incredibly delicious. You won't even miss the cheese.
22. Cauliflower Pizza
Cauliflower pizza may not be as crispy as regular pizzas, but it is one of the healthiest pies you will ever bake in your home. Make your crust from a blend of cauliflower, cheese, eggs, and spices, add fresh vegetable toppings and cook for about twenty five minutes. You will enjoy a healthy, gluten-free, low-calorie, low-carb dinner.
23. Grilled Avocado Goat Cheese Pizza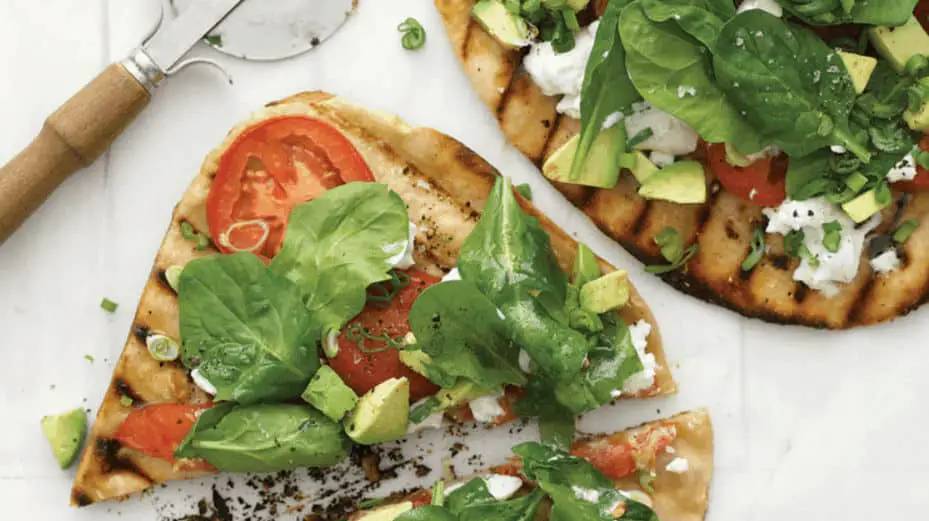 A thin pizza base topped with avocado, tomato, scallions, and goat cheese is every pizza lover's dream come true. The avocado adds a creamy taste to the cheese, making it even yummier. The resulting pie is appealing to the eye and utterly delicious. It's one of the fastest to cook, as it will not spend any longer than five minutes on the grill.
24. Broccoli Crust Pizza
Like cauliflower crust pizza, the broccoli crust pizza is gluten-free and packs fewer carbs and calories than the normal pizza. In this particular recipe, the crust is created with riced broccoli, eggs, mozzarella, and parmesan. You can rice the broccoli with a cheese grater or in a blender. The crust bakes in less than twelve minutes. You can add vegetable toppings if you like.
25. Egg and Sausage Breakfast Pizza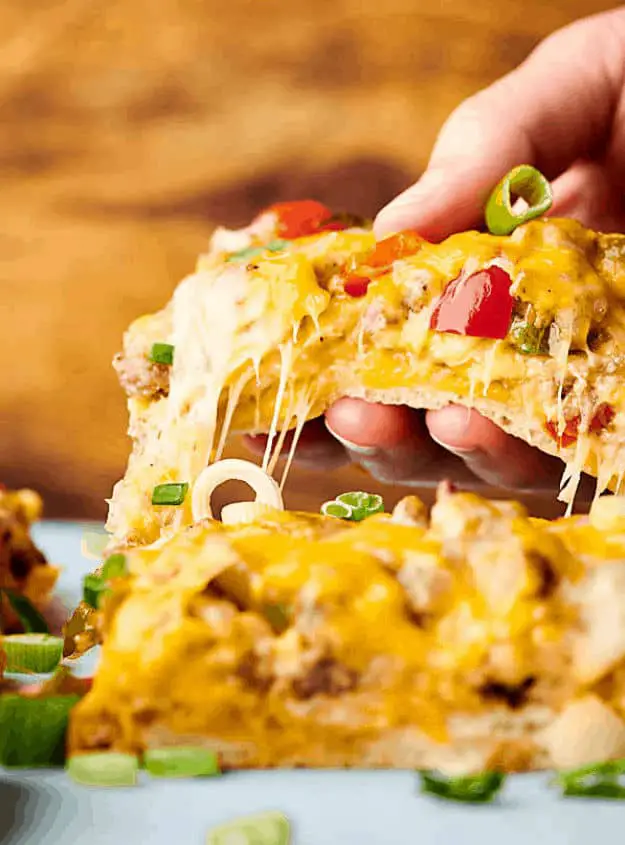 Who said you can only have your morning eggs and sausage in a sandwich? A store-bought pizza crust dressed with creamy eggs, sausage, onions, bell peppers, cheddar, and mozzarella would be a great meal to start your day. This fifteen-minute pie is also amazing for light dinner ideas. You can serve as is or with hot sauce and a sprinkle of green onions.
26. Ricotta and Spinach Pizza
A combination of ricotta, parmigiana, and pecorino cheese, tomato sauce, and spinach adds color and flavor to this thin crust Italian pizza that cooks for only fifteen minutes. If you want your kids to have something to talk about in the morning, grace your dinner with this pizza. The recipe uses homemade dough, but you can hasten the prep time by getting a ready-to-go crust.
27. Sheet Pan Pizza with Peppers and Salami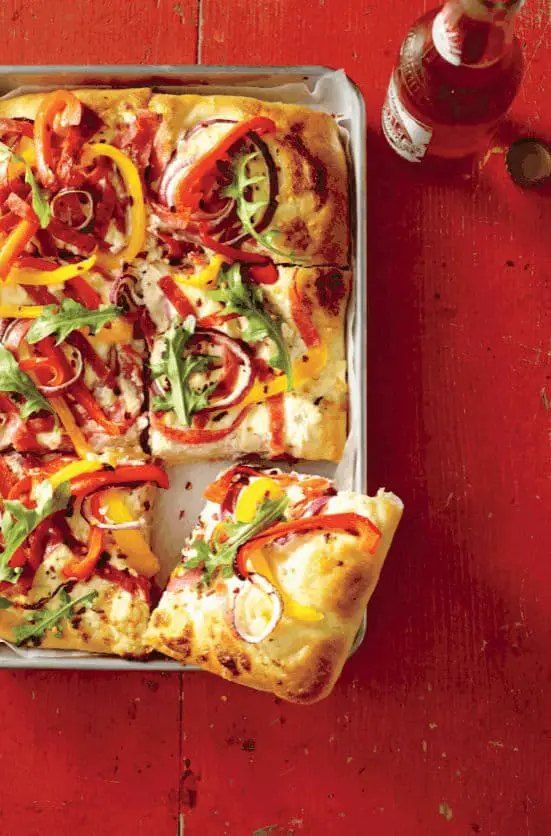 Ever tried pizza with salami and your favorite bell pepper toppings? It is flat-out delicious. The yellow and red peppers add extra crunch to chewy, cheesy sheet pan pizza. While it may take a little longer to cook, the end result is totally worth the wait. Preheat the sheet pan before cooking the pizza for a crispier, crunchier crust.
28. Four Cheese Pizza
We all love cheese and this thick layer of mozzarella cheese, cheddar cheese, smoked cheese, and cheese cream beautifully laid on a thin pizza base is the perfect way to end any long day. This pizza is easy to prepare especially if you already have the dough. And it will take around twenty minutes to cook. You can enhance the flavor with your favorite vegetable toppings.
29. Antipasto Pizza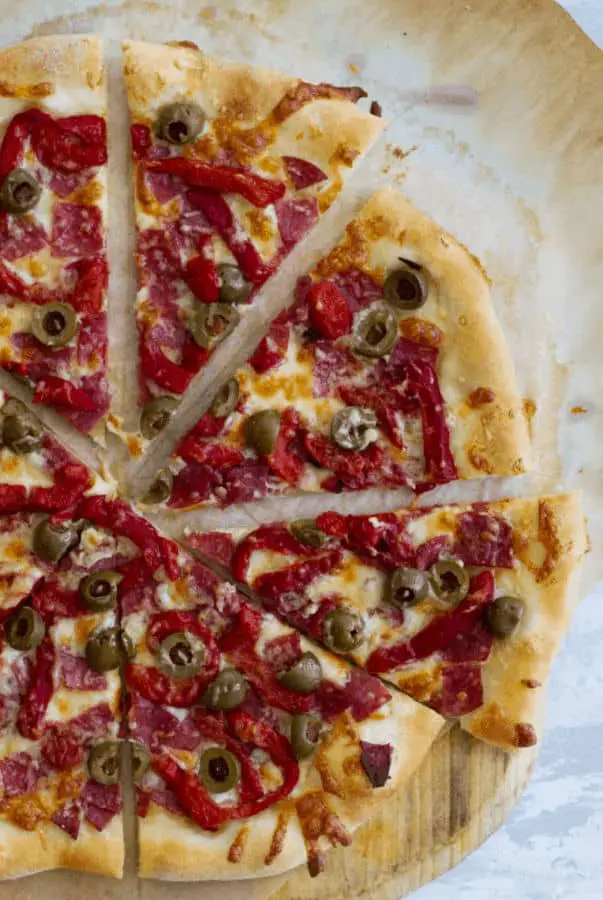 Even if you don't like olives on a pizza, the delightful taste they create when combined with salami, roasted peppers, parmesan, and mozzarella is truly something to die for. You could also add artichoke, pepperoncini, and mushrooms for extra flavor. It will take around 15 minutes to cook, but you can speed this up by using a pizza stone.
30. Buffalo Chicken Pizza
Last but not least is our all-day favorite, the buffalo chicken pizza. If you have some friends coming over, this recipe would be perfect, as it can serve up to eight people. And the pizza will only take ten minutes to bake. Just make sure you have some chicken breasts, mozzarella cheese, and salt and pepper for seasoning. You will need blue cheese too.
Do you have a favorite thin crust pizza recipe you would like to share? Tell us in the comments section.
30 Best Thin Crust Pizza Recipes
Ingredients
Ham And Pineapple Pizza (Hawaiian Pizza)

Pepperoni Pizza

Spinach And Artichoke Skillet Pizza

Figs And Prosciutto Pizza

Zucchini Pizza

Hot Honey Pizza

Sweet Potato Kale Pizza

Chicken Tikka And Mushroom Pizza

Roman Style Pizza

White Pizza

Cauliflower Pizza

Broccoli Crust Pizza

Ricotta And Spinach Pizza

Four Cheese Pizza

Buffalo Chicken Pizza
Directions
Select your favorite recipe.
Organize all the required ingredients.
Prep the recipe in 30 minutes or less!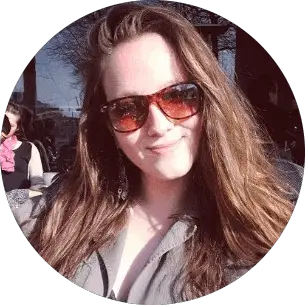 Barbara is an enthusiastic food-exploring person that goes through different culinary experiences. She got inspired by creating a pizza blog post after she tasted one of the best-selling pizzas in Toledo.