Ocean City, Maryland, has plenty of pizzerias, providing different pie styles and varieties to satisfy your craving. From the traditional pepperoni and classic Margherita to gourmet choices like crab and barbeque chicken, there are enough choices to light up your taste buds.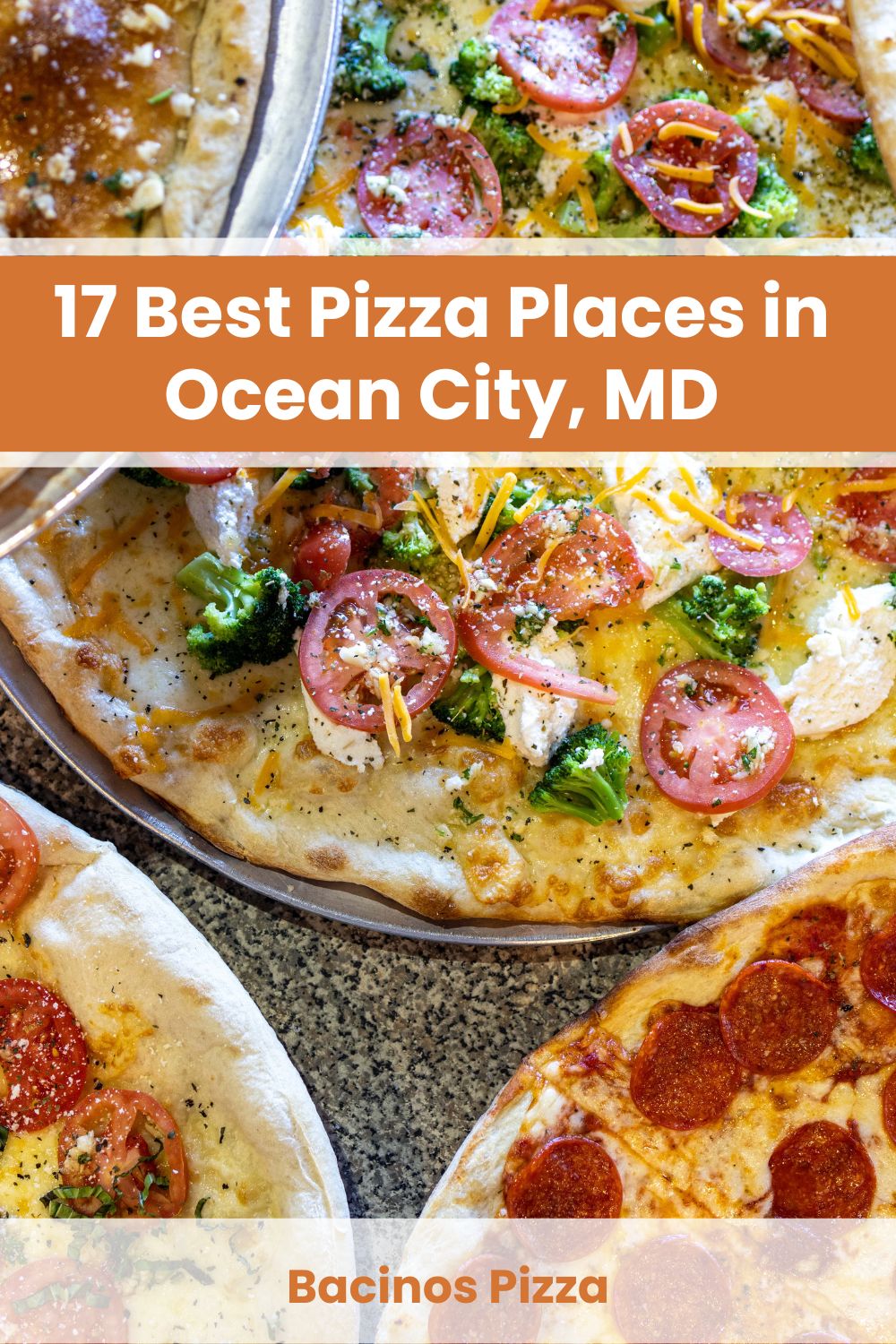 But how do you know which pizza joint delivers the best? Don't you worry! This list of restaurants tells you where to get the best Pizza in Ocean City, MD, so you can have your pie just how you like it. Check it out!
Address: 3205 Philadelphia Ave Ocean City, MD 21842
Contact: Tel: (410) 390-7881
Their woodfired pizza is thin and properly charred with a layer of mozzarella cheese and sweet, perfectly seasoned homemade sauce. Try the one with pepperoni, meatball, and ricotta. The ricotta blends so nicely and tastes so good!
And if you prefer something to feed two or three people, get the 28-inch pie. It's big enough and the price is quite pocket-friendly.
But one of the things we love about Ripieno's is that they open the box to show you the pizza before you go. It is a good practice, as it ensures the order is correct. It also gives a chance to ask for an add-on to the order where necessary. Lastly, don't forget to check their salads and subs to go with your pizza.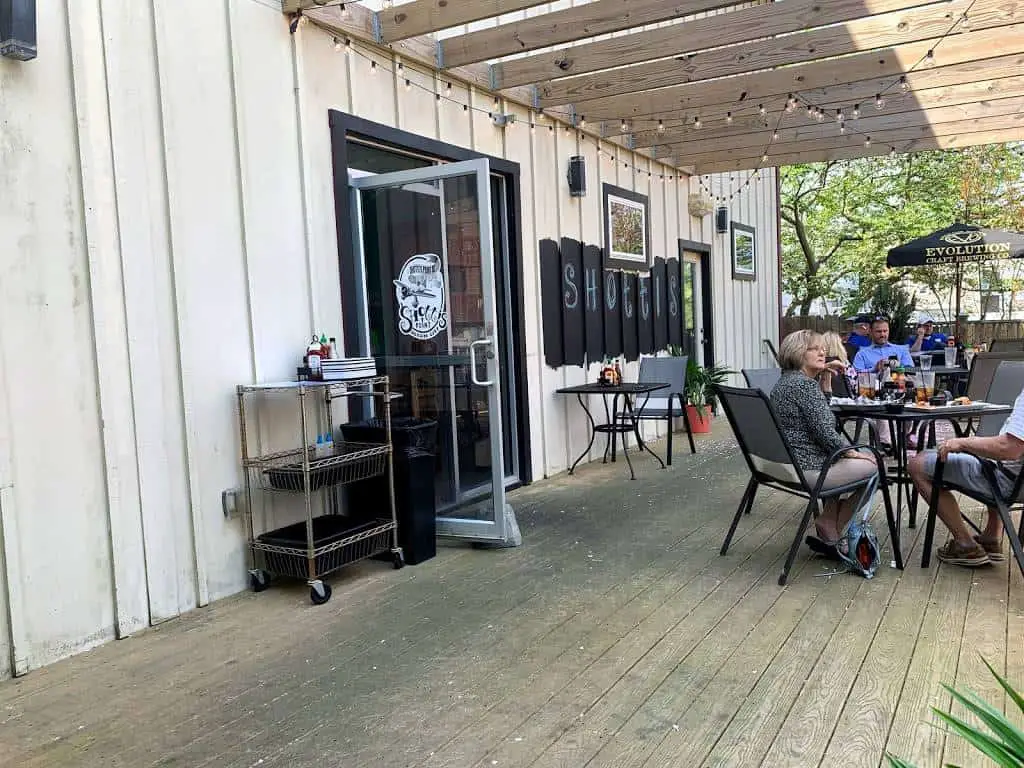 Address: 3505 Coastal Hwy Ocean City, MD 21842
Contact: (410) 390-3951
If you are looking for a family-friendly restaurant, Shotti's Point is the one.
Their pizza is a classic, and they offer a variety of styles, from Neapolitan to gluten-free.
You will love their Vermicious Knid woodfire pizza. It comes piping hot with a 5-cheese-blend and savory meats. And for the kiddos, we recommend the Grom pizza. It is the mini version of their wood-fired pie but with only two types of cheese.
If you are a salad person, don't miss out on ordering their Kale & The Gang. It is fresh and tasty. Plus, the roasted corn vinaigrette is just out of this world.
Shotti's has enough seating areas, indoor and outdoor, for customers who wish to eat at the restaurant. But they also offer delivery, carryout, and curbside pickup services.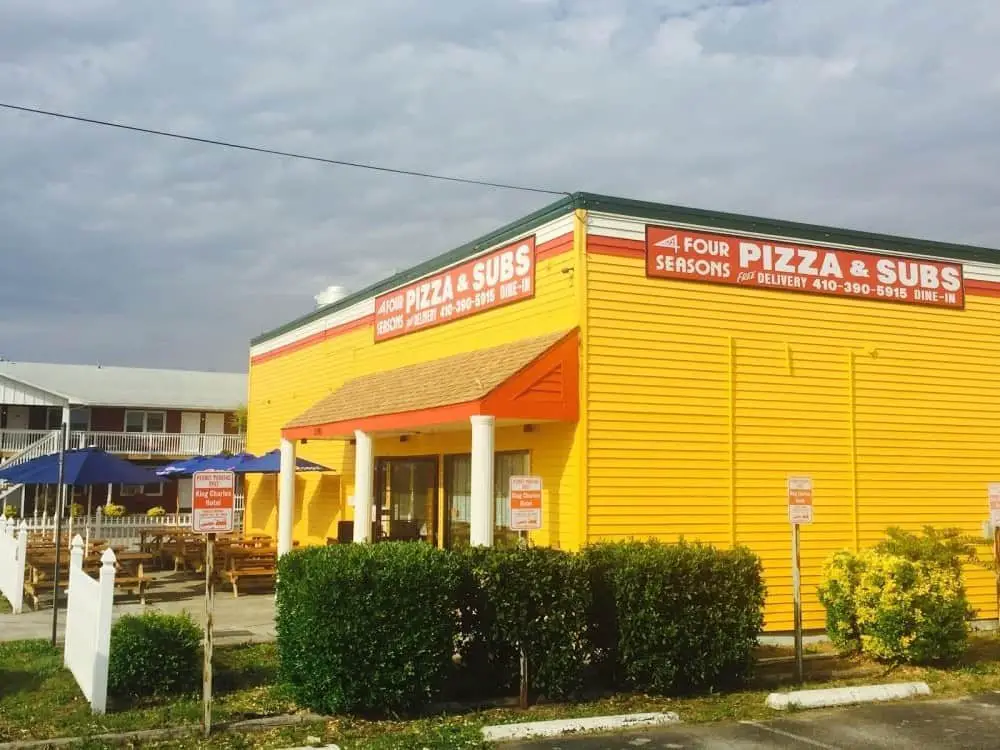 Address: 13707 Coastal Hwy, Ocean City, MD 21842
Contact: (410) 524-1111
From 10:00 am to midnight—a string of customers flows to Four Seasons Pizza to get their share of cheesy pies. The convenient location of this pizzeria makes it perfect for picking up, dining in, or having your order delivered to you. And they make their pies from fresh ingredients, which helps preserve the natural taste.
Don't know what to order? Get the Four Seasons special! The perfect blend of mozzarella, pepperoni, pizza sauce, mushrooms, sausages, meatballs, onions, black olives, and sweet peppers is something to die for.
Other fascinating options include the Blanca Pizza, Hawaiian, and Chicken Bacon Ranch. They even have a Zero Calorie pizza so that weight watchers can still enjoy their favorite slice without doing a number on their fitness journey.
Address: 12407 Coastal Hwy, Ocean City, MD 21842
Contact: (410) 250-1234
Enjoy signature and traditional pizzas at Grotto, one of the most popular pizzerias in Ocean City. The Buffalo Chicken Pizza draws masses to this restaurant. Why so? There is something about the spicy pulled chicken wings that make you want to eat every slice and ask for more.
Mama Grotto and the Classic Margherita are also superb. They all come in eight slices with a swirl of homemade sauce, keeping your taste buds entertained with every bite.
The restaurant opens at 11:00 am and closes at 10:00 pm, offering carryout and delivery services.
Address: 8101 Coastal Hwy Ste 2 Ocean City, MD 21842
Contact: (410) 723-4000
Let's start by saying this; the sauce boss is a pizza pro. Everything from the crust to the sauce and toppings springs to perfection.
Our favorite is the White Pizza and Meat Lover. We love the massive layers of toppings and the extra sauce for dipping the crust. Plus, the personalized pizza box and the cute message! They are written and signed by the boss—making everything feel homey and welcoming.
You can come here any time between 5:00 pm to 10:00 pm. Although the place may be a little crowded during the weekends, and orders may take a little longer to process. But this extra wait is nothing compared to the fantastic meal you will get at the end.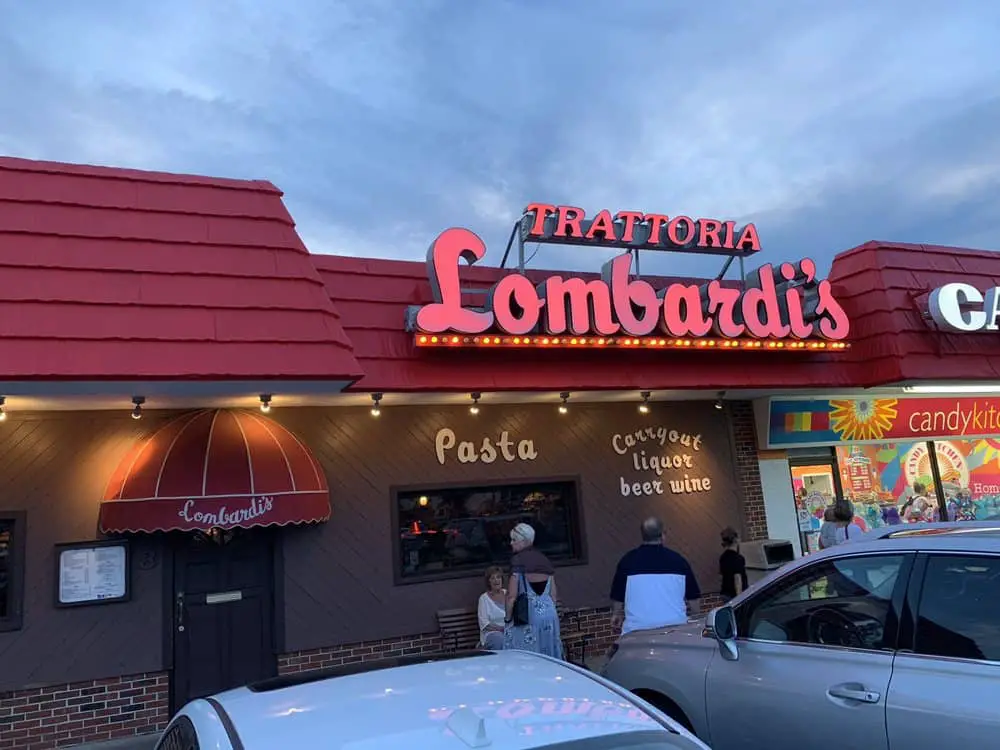 Address: 9203 Coastal Hwy Ocean City, MD 21842
Contact: (410) 524-1961
Don't drive outside Lombardi's without taking a moment to check out their menu. Even if you don't like anything else, you will fall in love with Lombardi's Famous Summer Pizza. It features fresh basil, garlic, olive oil, sliced tomato, and a generous pile of mozzarella cheese.
Whether you want a slice or the whole Italian feast, this restaurant got you covered. Everything is freshly made, and the management does an excellent job maintaining a warm and friendly environment. The owner is continuously scanning the room to ensure everyone is content.
Lombardi's is open for business from 4:00 pm to 9:00 pm Monday to Thursday and 11:00 am to 9:00 pm Friday to Sunday. You can have your order as takeout or sit and dine in.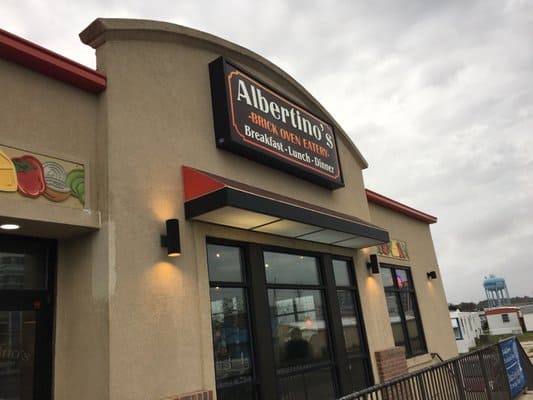 Address: 13117 Coastal Hwy Ocean City, MD 21842
Contact: (410) 250-2000
The brick oven pizza is probably the best in Ocean City. We love The Albertino. It boasts finely shredded mozzarella, perfectly cooked Italian sausage, roasted garlic, tomato sauce, pickled onions, and fire-roasted peppers. Super tasty!
Seafood lovers can try the Shrimp and Scallops pizza. It is fresh and tastes amazing. But get the white sauce instead of the standard tomato sauce to elevate the flavors more.
Prices are slightly higher in this pizzeria, but the end product is worth it. The place is open from 3:00 to 9:00 pm, providing carryout and dine-in services.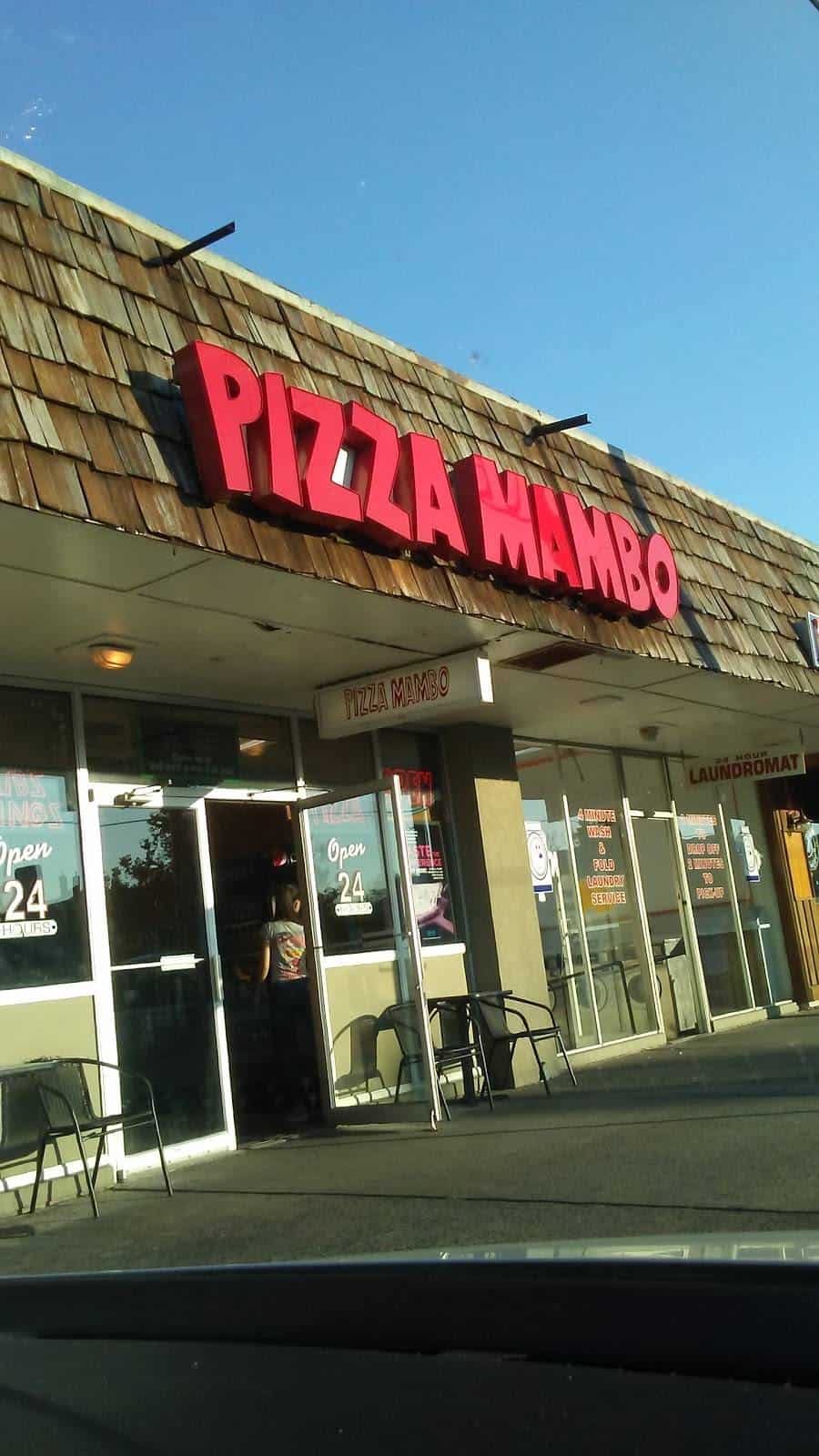 Downtown
710 N Philadelphia Ave Ocean City, MD 21842
Tel: (410) 289-1200
Uptown
7205 Coastal Highway Ocean City, MD 21842
Tel: (410) 524-0090
Late-night pizza delivery, anyone? Pizza Mambo opens at 11:00 am and doesn't close until 4:00 am, serving locals hot and fresh pies day and night. They make their pizzas with fresh dough and whole-milk mozzarella. And you can even order by the slice.
Get the Volcano; the generous dressing of ham, jalapenos, and pineapple is not only wickedly delicious but will keep your stomach full for hours.
The pepperoni, peppers, mushrooms, and asiago in Mojo are also not to be missed. Try swapping the white sauce for tomato sauce.
The crust is thin, pleasant, and crunchy. And the cheese and seasonings are loaded with flavor—just how you want a pizza to be.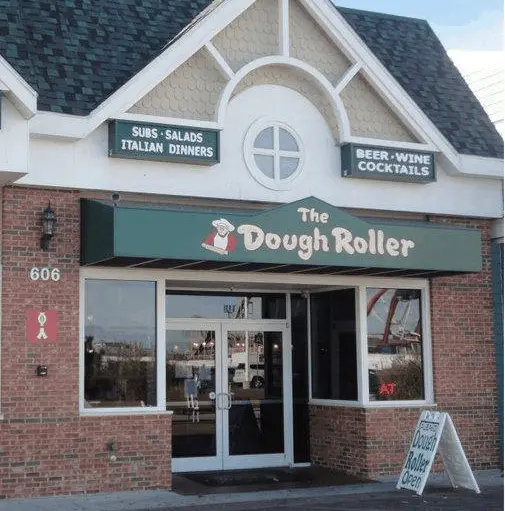 70th Street
Address: 6909 Coastal Hwy Ocean City, MD 21842
Contact: (410) 524-7981
41st Street
Address: 4103 Coastal Hwy Ocean City, MD 21842
Contact: (410) 524-9254
Another pizzeria that ranks among our top tens is The Dough Roller. Grab a slice of pepperoni and cheese, or get the whole pizza. They are both utterly tasty, and the sauce is flavorful, with hints of oregano.
This place is perfect for those who love gooey, thin, not-so-crispy pizza. It has a wide selection, including The Dough Roller Original, which features sausage, onions, and sweet peppers. And the Meat Explosion with bacon, pepperoni, sausage, and ground beef.
You can even build your pizza from scratch by selecting your favorite crust and toppings. The eatery opens as early as 8:00 am and stays open until 10:00 pm, allowing dine-in, takeaway, and delivery services.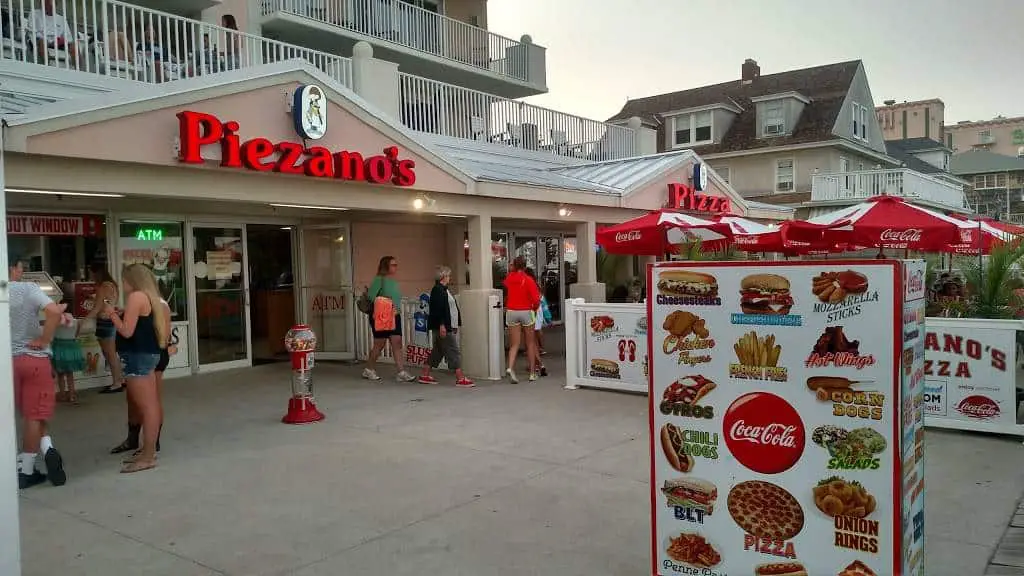 Downtown
300 S Atlantic Ave Ocean City, MD 21842
Tel: (410) 289-7433
7th Street
Address: 701 Atlantic Ave Ocean City, MD 21842
Contact: (443) 664-6888
Commonly known as Piezano's Pizza, this is a full-service eatery with pizzas so good you will have something to talk about for days. They know how to make a great pie.
Their New York-style pizza has a golden, thin crust; and comes with tasty pepperoni, a decent amount of mozzarella, and sweet sauce. Plus, they prepare it very quickly. Although the high-quality pizza comes with a higher price tag, you certainly won't regret the experience.
The place opens at 10:00 am and closes at 1:00 am, sometimes even 2:00 am, so you never run out of pizza. Eat in or carry out.
Address: 1103 Atlantic Ave Ocean City, MD 21842
Contact: (410) 289-3052
One thing you will love about Pizza Boy is that the pizza is HUGE. Meat Lovers and BBQ Chicken are our all-time favorites. They have just the right amount of sauce, cheese, and toppings. The menu is extensive, and the prices are favorable.
Come here between 11:00 am and 11:00 pm. There isn't much seating, so consider visiting during off-peak hours to avoid the crowds. You could also opt to have your order delivered to you or as takeout. If you care for a dessert, this pizzeria is adjacent to a lovely ice cream shop.
Address: 144th St Coastal Hwy Ocean City, MD 21842
Contact: (410) 250-2624
Do you want to know why Ponzetti's has been in business for over fifty years? Order their pepperoni/onion, and you will see why. This pie has the ideal sauce, cheese, and toppings ratio at a reasonable price. The crust is perfect; not too thin and not too thick.
Unlike Pizza Boy, the spot has ample seating both inside and outside. Grab a beer at the bar side while your kids play air hockey and other arcade games available at the gaming area.
The restaurant opens at 11:00 am, but this is one of the spots that stay open even past midnight. You can still get served here as late as 2:00 am.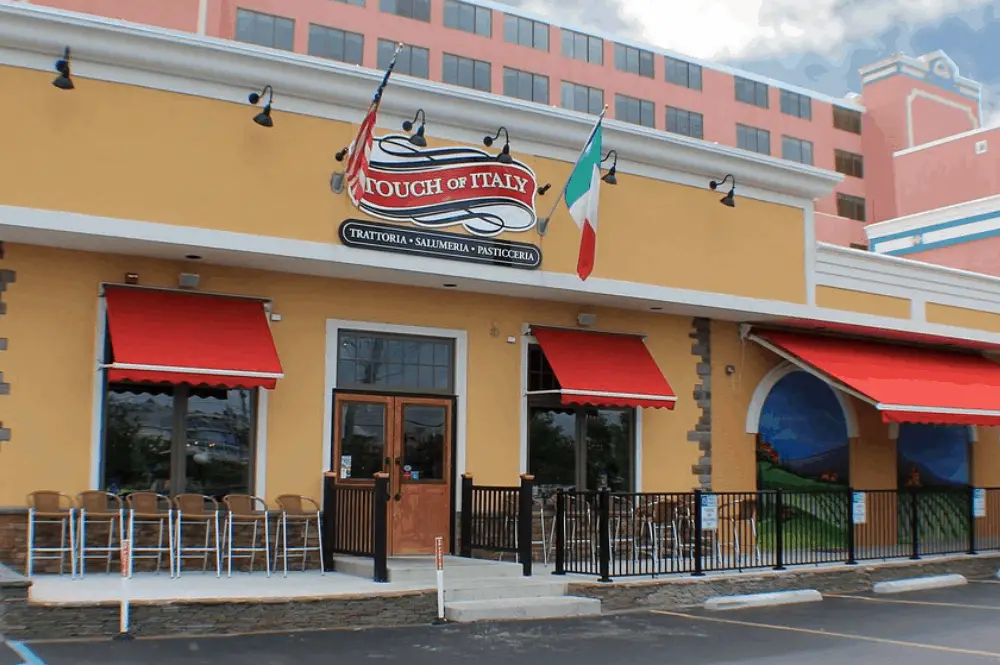 Address: 6600 Coastal Hwy Ocean City, MD 21842
Contact: (410) 524-5252
No matter what style or flavor of pizza you order, you will love it. The Touch of Italy keeps things delicious and first-class; you will love every second of being here.
Their Alla Soppressata is like putting the entire heaven in your mouth. The taste of the handmade mozzarella, tomato sauce, fresh mushroom, EVOO, basil, parmesan, and sweet Soppressata perfectly laid on a puffy golden crust is one you will never forget.
For breakfast, visit the restaurant between 8:00 am and 10:30 am. Dinner is served from 4:00 pm to 9:00 pm. You can eat in or order as take away or curbside pickup.
West
Address: 12741 Ocean Gtwy Ocean City, MD 21842
Contact: (410) 213-2231
North
Address: 67th Street and Town Center, Ocean City, MD 21842
Contact: (443) 664-6635
If you have a craving for a Sicilian-style pizza, we recommend Mione's one hundred percent. You will appreciate the extra cheese, mushroom, and the other toppings they use on their Sicilian-style pizza.
And other equally good options are the Shrimp Margherita, White Classico, and Roasted Vegetables. Check out their Chicago-style pizza, the sausage, and beef are so tasty.
The restaurant operates between 11:00 am and 8:00 pm most days. There are some chairs and tables outside where you can sit and eat your pizza. But most people prefer takeout.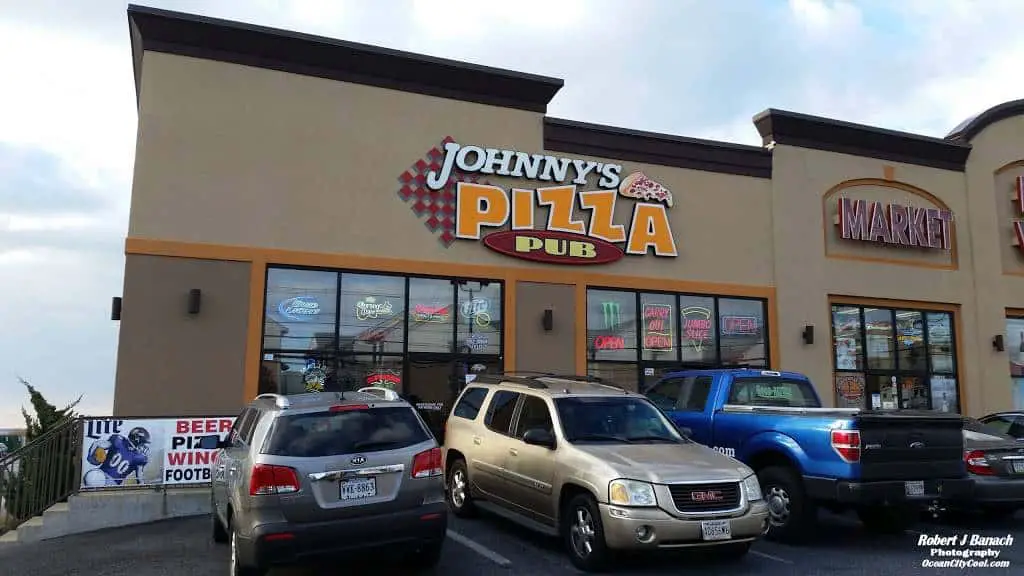 Address: 5601 Coastal Hwy Ocean City, MD 21842
Contact: (410) 524-7499
There is a reason Johnny's is busy and booming at 1:00 am—the pizza sold here is hot and utterly delicious. The Blue Crab pizza is a dish you will remember, but even their pepperoni is superb.
Though the orders sometimes take longer to process due to the large crowds that visit the restaurant, you will be grateful you did wait because the end product is incredible. Place your order for delivery, pickup, or dine-in.
Address: 100 S Baltimore Ave, Ocean City, MD 21842
Contact: (410) 289-7492
From pies to calzones and Greek specialties—you name it! Soprano's Pizza offers a variety of cuisines that can cater to even those on a specific diet. Yes! We're talking about vegetarian options and healthy selections.
Aside from this, you'll also see their Unique Pizza which includes their secret sauce, fresh veggies, and Italian salami.
If you also look up the online review of this resto, you'll find people swooning over their pasta. They have over ten selections with different sides, but the sought-after is their Chesapeake Bay pasta.
And if you have kids to tag along with, don't worry because they have a special menu reserved. That includes mini pies, nuggets, and a chicken tender meal.
Address: 12825 Coastal Hwy, Ocean City, MD 21842
Contact: (443) 664-8149
Upon entering Sqaurz, you'll immediately notice the welcoming and calming atmosphere. Yup! The interior alone is satisfying but wait till you try their classic and contemporary dishes. On their menu, you'll find an option to order an artisan pizza or build your own. We recommend the latter if you want it gluten-free. They also provide a range of toppings depending on the size of your crust.
Aside from this, the resto also offers a special dine-in menu, which you can check on their site. It changes regularly, so ensure to take a look at the board.
Take Away
There you have it! Seventeen best pizza places in Ocean City, Maryland. Like its welcoming seaside view, the pizzerias here do impress us. From flavorful seafood pies to classic pepperoni cheese—it is impossible to run out of dishes to try.
Have you visited Maryland and tried any of the mentioned pizza shops on the list?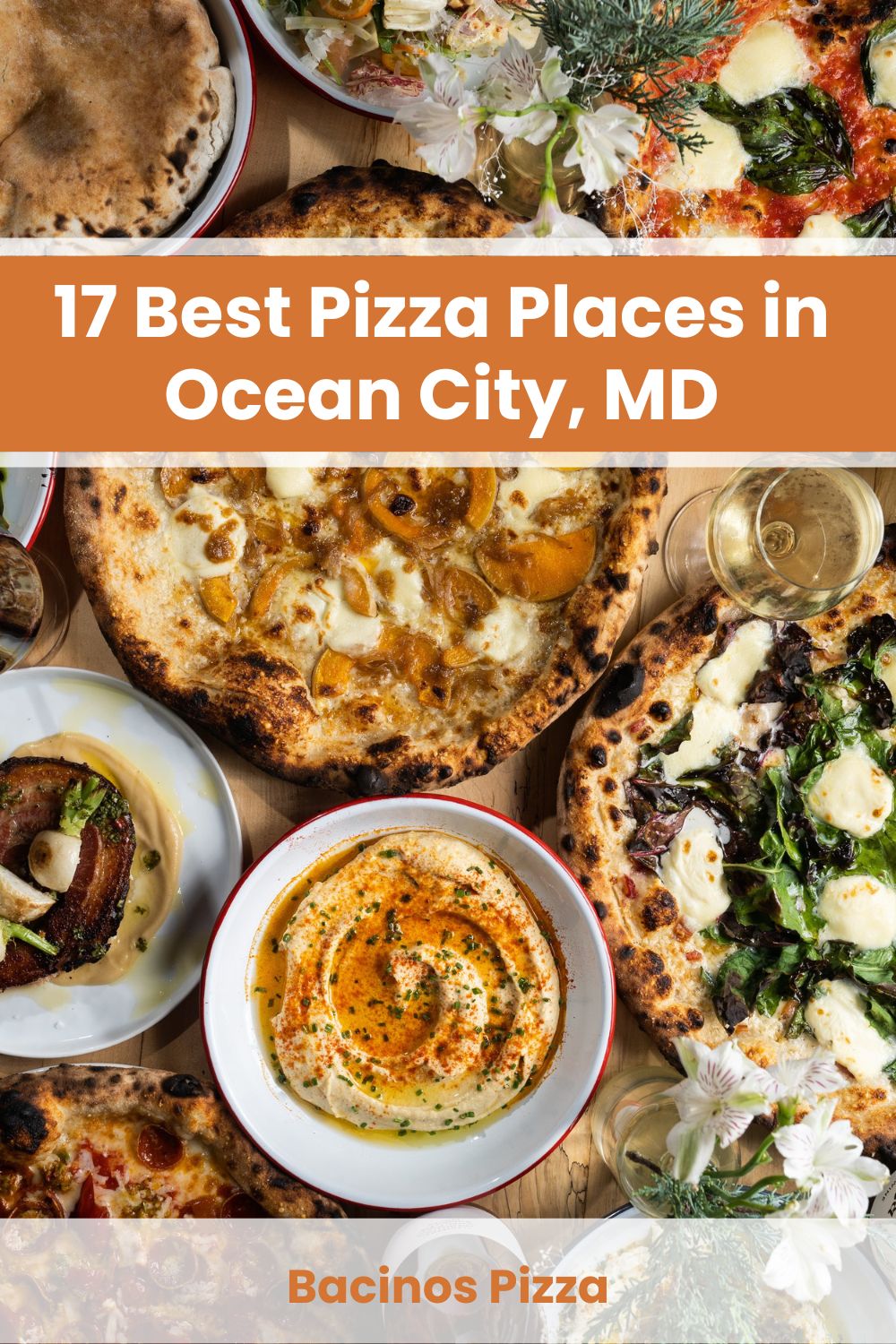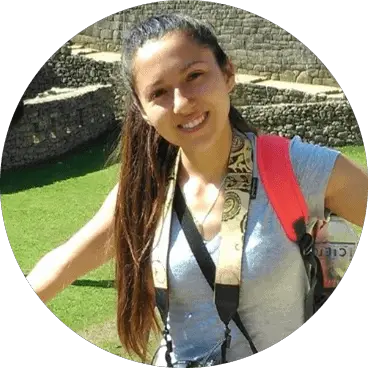 Kathryn's love for pizza started when she was still young. When she was young, she's been a picky eater–that's what her Mom used to say. The only food that she enjoyed and loved was pizza–until now! Her love for pizza turned into a passion!