Oklahoma City is undoubtedly an incredible food and drink scene. Many lesser-known restaurants around the OKC area cook pizza that's better than the big chains.
Whether you're a local searching for new pizza joints or a guest holidaying here for just a few days, you'll find the best pizza in OKC.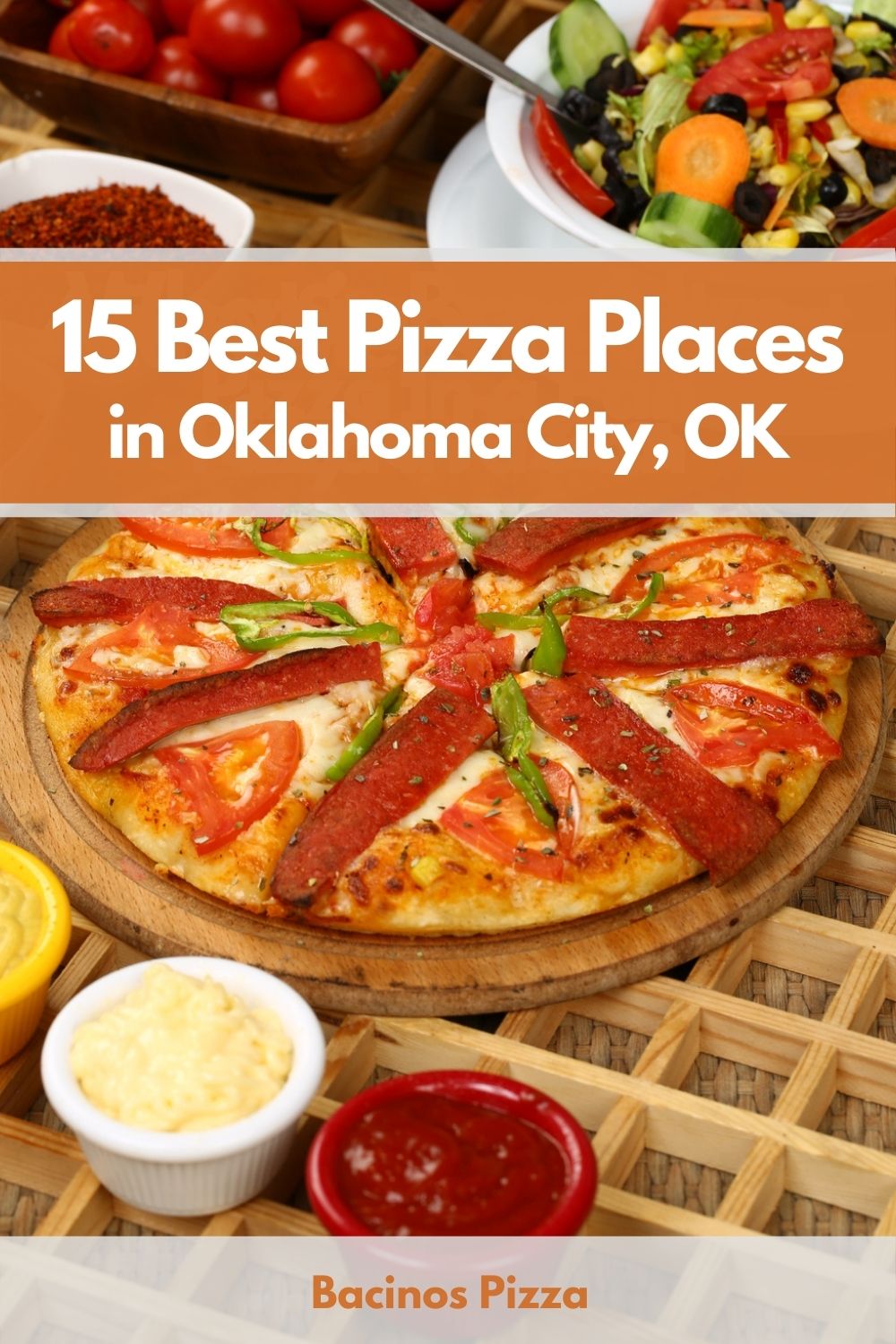 As a pizza lover myself, I did profound research on several fan forums to come up with a detailed guide to OKC's favorite pizza spots.
Here are the15 best joints in Oklahoma City that deliver hot, tasty, and mouthwatering pies.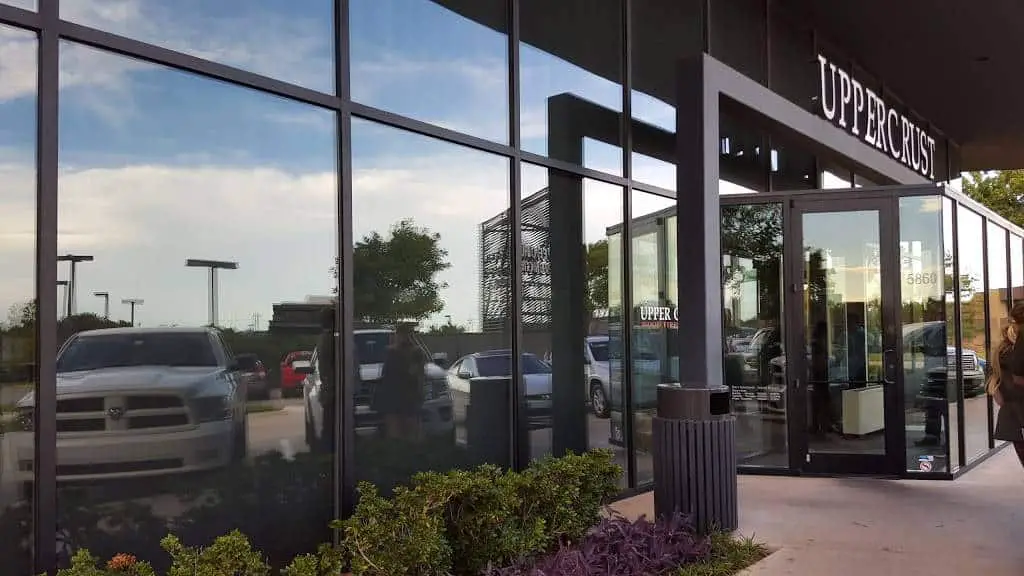 Address: 5860 N Classen Blvd, Oklahoma City, OK 73118, USA
Phone: +1 405-842-7743
Upper Crust is an uptown pizza restaurant specializing in wood-fired, thin crust, NY-style pies. I suggest starting your meal off with their Psycho Room Pizza. Actually, this is my personal favorite.
The pie is often topped with a flavorful balsamic glaze, truffle oil, and fig jam. You can also ask your server to let you build your own pizza toppings. That way, you decide what goes into your pie without breaking the bank.
For vegetarians, try a combination of Upper Crust's Margherita Pizza and Eggplant Parmesan Pasta. You can also have their gluten-free crust. Be sure to wash down your meal with one of their extensive selection of wines.
Address: 1804 NW 16th St, Oklahoma City, OK 73106, USA
Phone: +1 405-557-1760
Empire Slice House is found in Oklahoma City's Plaza District. It serves some of the best New York-style pizzas around, available either by the slice or a whole pie. The slice menu is somehow limited.
For that reason, I suggest going for a whole pie to enjoy the full menu of pizzas. The Empire Slice House's NY-Style whole pies are 20 inches in diameter, great for a large family.
I love the fact that at Empire Slice House, pizza is fixed at any time of the day. There are daily lunch specials like the El Nino, topped with mozzarella, Al Pastor (thinly sliced pork), cheddar, cilantro, pickled red onion, and a Guajillo drizzle.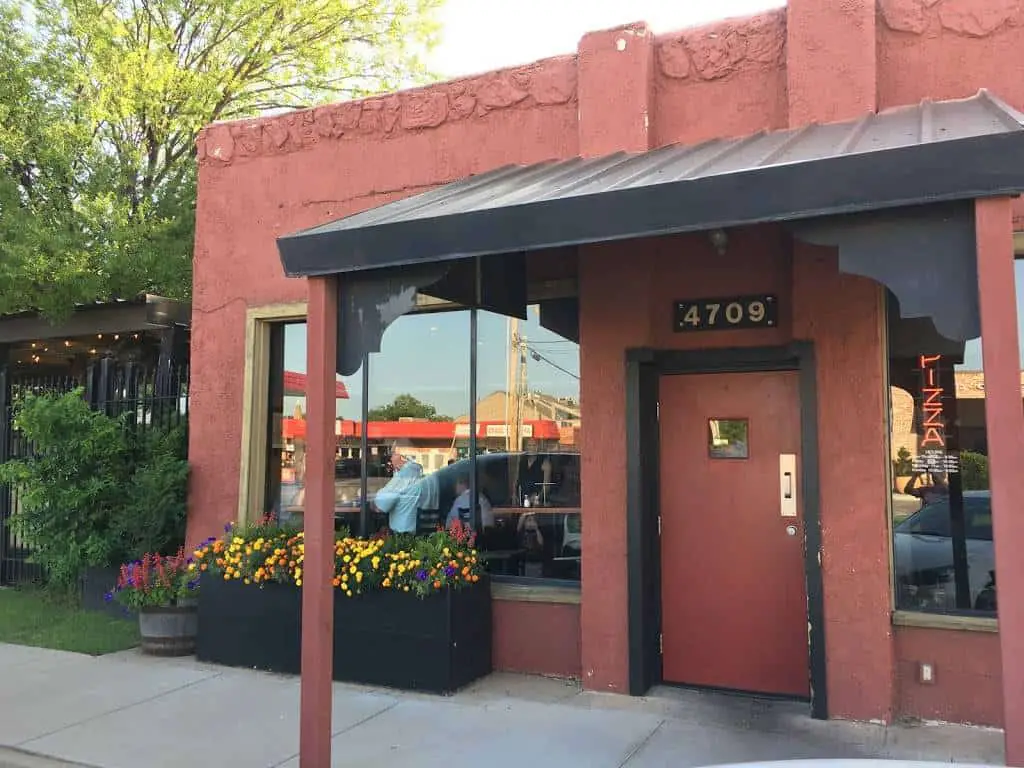 Address: 4709 N Western Ave, Oklahoma City, OK 73118, USA
Phone: +1 405-602-3477
The Wedge may be a small restaurant, with nothing more than pizza, salads, and a handful of appetizers. However, it offers two locations; one in the Deep Deuce area of OKC, and another near NW Expressway.
Here, you'll be treated to a fantastic wood-fired pizza made in an authentic wood-fired oven. For the extraordinary dining experience, the Wedge lets you craft your own pie from the ground up.
Pizza creations are unlimited at the Wedge. For the sauce, you can pick marinara, pesto, or sundried tomato. There's a variety of cheese, including parmesan, asiago, fontina, mozzarella, goat cheese, blue cheese, etc.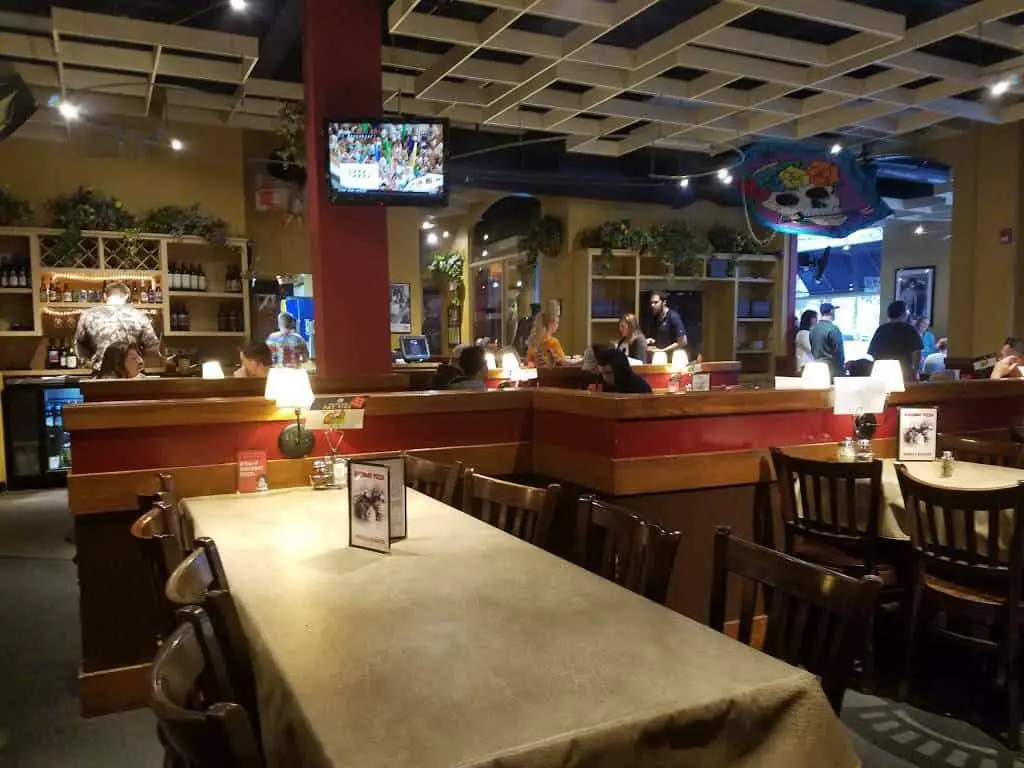 Address: 116 E 5th St, #3832, Edmond, OK 73034, USA
Phone: +1 405-348-4777
Several metro publications have voted Hideaway as the best OKC restaurant for pizza night. Furthermore, the Tulsa People A-LIST has ranked it as the best pizza in Tulsa. I'd love to disagree with them – but I just can't! Why?
There's very little to hate about Hideaway Pizza. Everyone's sure to find something they love at this joint. Their hand-tossed crusts are crispy yet chewy. And there's a wide variety of toppings, including Canadian bacon and artichoke hearts.
Generally speaking, though, Hideaway is a very family-friendly restaurant, ideal for a family pizza night. And since there are multiple Hideaway locations around the metro area, it's pretty easy to find your nearest spot to unwind.
Address: 2415 N Walker Ave, Oklahoma City, OK 73103, USA
Phone: +1 405-437-4992
Pizzeria Gusto is found in the historic Uptown district near Walker Avenue and 23rd Street. This offers something not easy to find elsewhere: thin, wood-fired Pizza Napoletana. According to the restaurant's website, they use Stefano Ferarra oven that was hand-built in Naples.
Such an oven produces a perfect Neapolitan pie, with tiny charred bubbles around the outside of the crust. Also, the crust tends to have a soft, doughy center. And it's wonderfully lip-smacking!
My top pick is the Mushroom-Roasted Garlic Pizza. The pie contains a mix of mushrooms, roasted garlic, spinach, truffle oil, fontina, and provolone. You can complement it with wines, appetizers, and desserts of your liking.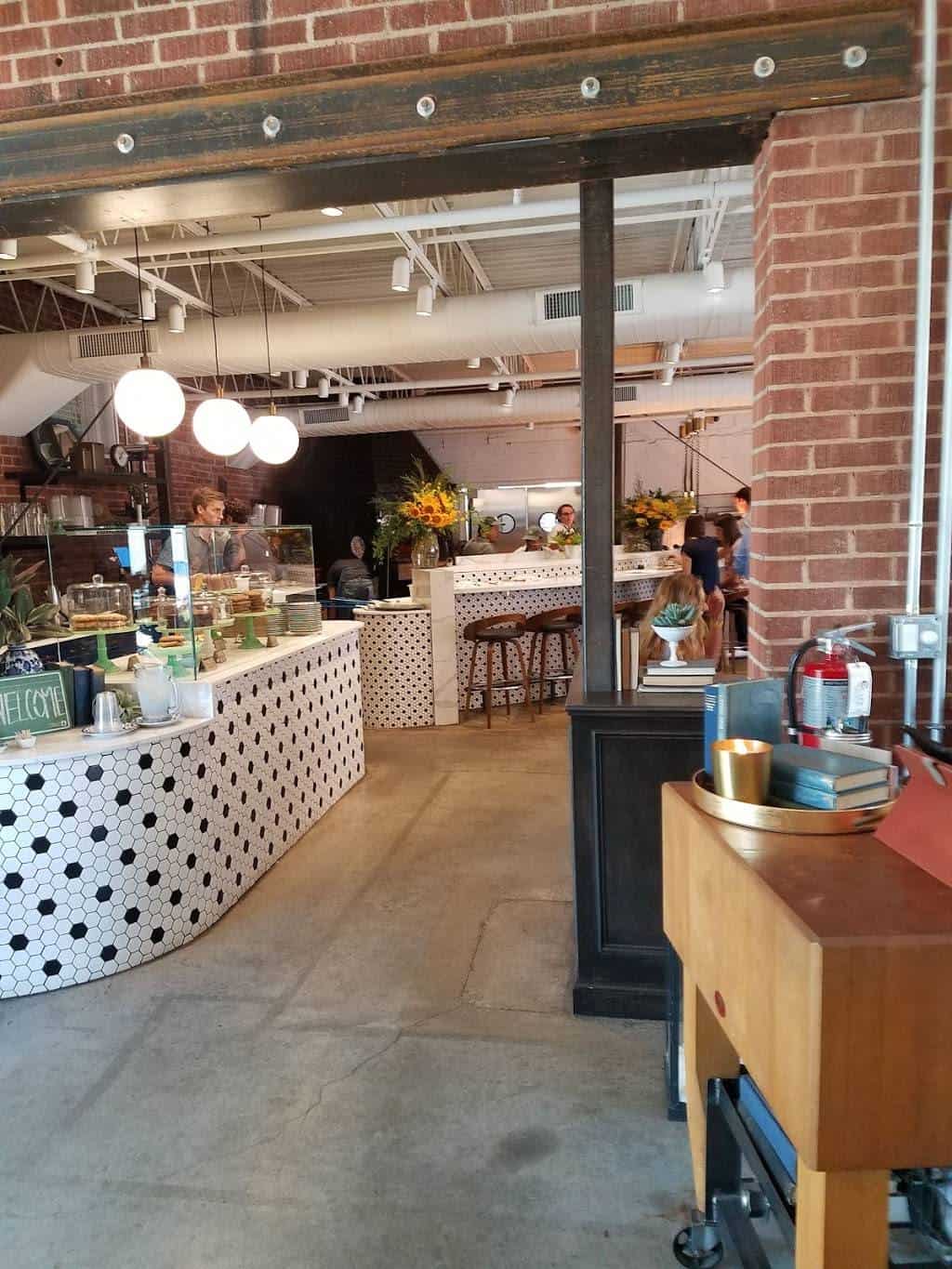 Address: 1004 N Hudson Ave, #106, Oklahoma City, OK 73105, USA
Phone Number: +1 405-600-1991
Want a date or a casual meal with kids? The Halls is the place to be. Saturday nights have always been their day of family. And there is a choice of inside seating as well as rooftop seating.
Know that this place is all about wood-fired pizza. No, sorry! It's all about pizza and ambiance. What's that supposed to mean? Whether it's Italian or American, you'll be served in a seductive atmosphere.
You'll want to know that this place is trendy. Be sure to make a reservation early if you're going to have fun. They offer dine-in, curbside pickup, and delivery. You'd better go there and enjoy wood-fired pizza with wine in an industrial-chic space. It'll remain forever in your mind!
Address:  2124 N Broadway Ave, Oklahoma City, OK 73103, USA
Phone: +1 405-609-6599
This is arguably the ONLY Organic Pizza Bar in Oklahoma. Not only that, but Stone Sisters also offers gluten-friendly crust made out of sprouted spelled.
Are you a vegan? Don't worry. There are 3 Vegan pizza options in this OKC pizza place. For the best possible satisfaction, Stone Sisters treats vegetarians to Vegan Caesar salad along with two gluten-free, vegan desserts. This joint has healthier choices than most pizza places.
As for the staff, they're really friendly, helpful and knowledgeable. The women here are so kind. And I love that they're very unique – they have a terrific way of showcasing their sisterhood on the menu!
Address: 700 W Sheridan Ave, Oklahoma City, OK 73102
Phone: +1 405-525-8503
Joeys Pizzeria is located in the historic Film Row district of Oklahoma City. You'll find it nestled on the corner of South Lee and Western Sheridan. Joey's provides creative pies, subs, salads, and a bar in spacious urban environments in the Arts District.
Their mouthwatering pizzas are made with a special, in-house dough recipe to satisfy even the most finicky eaters. Their crust looks like hand-tossed. And their balsamic vinaigrette dressing is homemade. Truly delicious!
With Joey's, you can obtain your food in a variety of ways. You can dine in a cozy environment, pick up your order hot and fresh, or have it delivered right to your doorstep. What a fantastic service this is!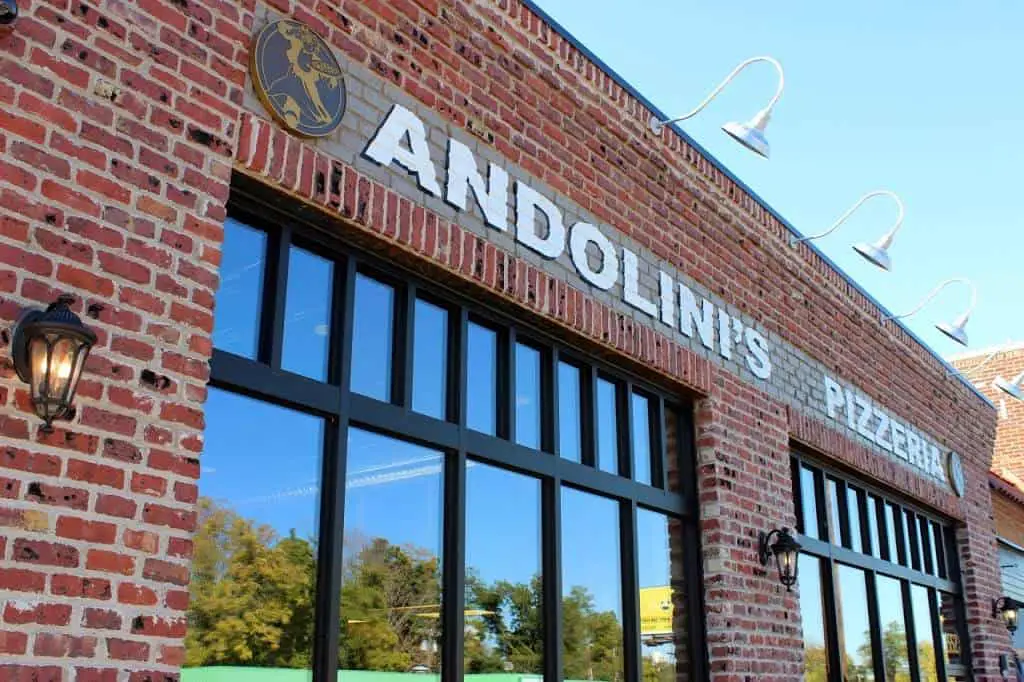 Address: 1552 E 15th St, Tulsa, OK 74120, USA
Phone: +1 918-728-6111
Better known as Andolini's Pizzeria Cherry Street, this is so famous that it's appeared on numerous lists of the best pizza in Oklahoma City. Owners of Andolini's Pizzeria have their roots in Italy. Their story is that they originated from Naples, then migrated to low Manhattan before finding themselves in Tulsa.
The pizza here is distinctively Italian; perfectly cheesy, with just the right amount of toppings. Remember, Italian pies usually stress humble accouterments. But you can have them customized to your liking.
Andolini Pizzeria's pies range from 14 inches that serve 2 to 20 inches that serve 4. What's more, this one hot spot has more than 25 delicious beers on tap. These beers have been carefully selected to make sure they go down well with pizza!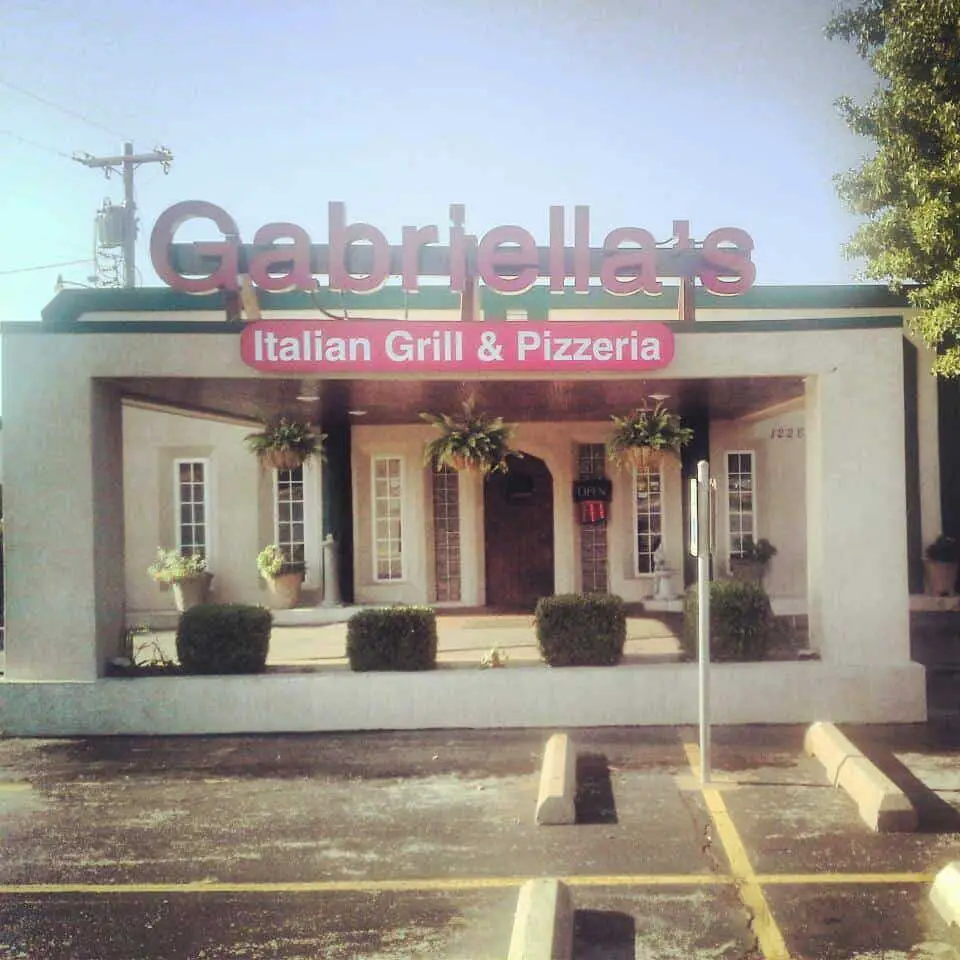 Address: 1226 NE 63rd St, Oklahoma City, OK 73111, USA
Phone: +1 405-478-4955
Fresh ingredients. Wood-burning ovens. Old-world recipes. You name it! At Gabriella's, everything revolves around passionate cuisine – not passable cuisine. They believe in sparking a memorable Italian dining experience.
What sets them apart from other restaurants is their focus on traditional Italian fare. This chef-owned eatery crafts real Italian dishes using real homemade ingredients. For delicious, authentic Italian pizza that will please your palate, look to Gabriella's.
Start with appetizers, like Italian nachos, calamari, toasted ravioli, lamb fries, or bruschetta. And then try a cup of homemade soup like minestrone. Then wind up with Gabriella's Italian Pizza in a family-friendly ambiance. How cool's that?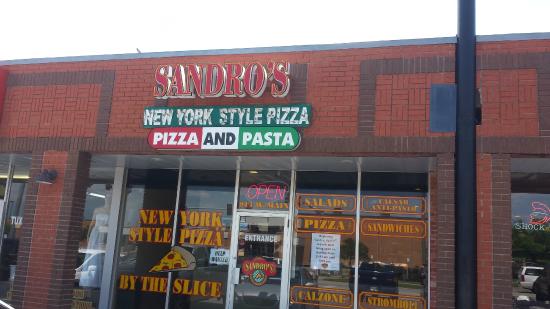 Address: 914 W Main St, Norman, OK 73069, USA
Phone: +1 405-701-8822
Located directly across from Norman High School, this family business has been operational since 1996. Judging by their happy masses at the Norman community, it's pretty clear this shop has a cult following. And they've always been good at what they do.
At Sandro's, there is pizza and pasta for everyone. And the pizza I'm talking about is the real New York-style thin crust, made with original homemade dough and sauce. From pasta to calzone to sandwich, Sandro's has exactly what you're looking for!
Sandro's pasta dishes and chicken entrees are made to order for the freshest quality and most vibrant flavor. Need other meat dishes instead? Sandro's has a lot of meat dishes that might sway you.
Address: 1201 N Walker, Midtown District, Oklahoma City, OK 73103, USA
Phone: +1 405-235-2200
Stella Modern Italian Cuisine is built upon the wood-fired brick oven. That's the cornerstone of this shop. They're dealers in Roman-style pizza, a rectangular, cracker-thin crust.
The unique gourmet toppings make this crust even more special. Toppings may include grilled shrimp, spicy honey, or juicy strips of beef tenderloin.
At Stella's restaurant, lunch sandwiches are available at 2:30 PM. These are typically served with a choice of soup, mixed greens, Caesar salad, or pasta salad. Looking for dinner entrees? You'll get them right here after 5 PM.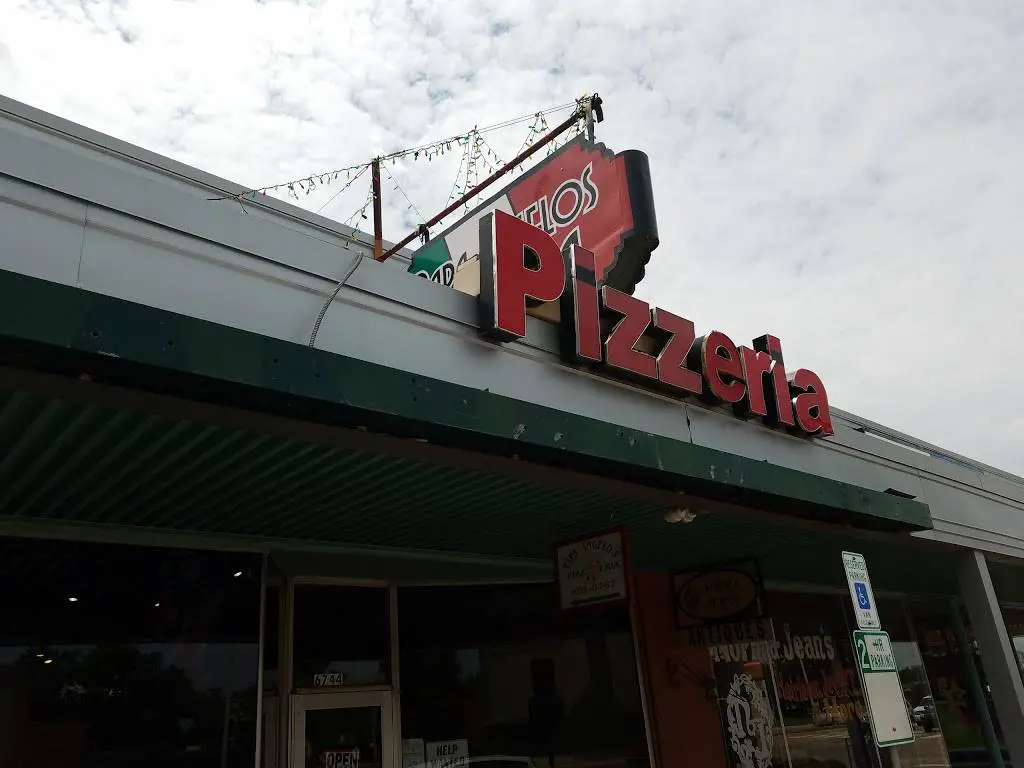 Address: 6744 NW 39th Expy, Bethany, OK 73008, USA
Phone: +1 405-491-6767
Craving that one-of-a-kind, luscious, perfect pizza? Why not consider Papa Angelo's Pizzeria? For many years now, they've been delivering excellent New York-style pizzas in Oklahoma City's Bethany location.
Not only do they offer that classic, thin N.Y-style pie, but the meal is served in a unique New York family atmosphere. Furthermore, each item on their menu is made from scratch using fresh and organic ingredients.
More than anything, though, Papa Angelo's Pizzeria treats customers like family. Their website says, "We take special care, and we don't serve what we don't eat." With that statement, you know this isn't your grandpa's run-of-the-mill shop!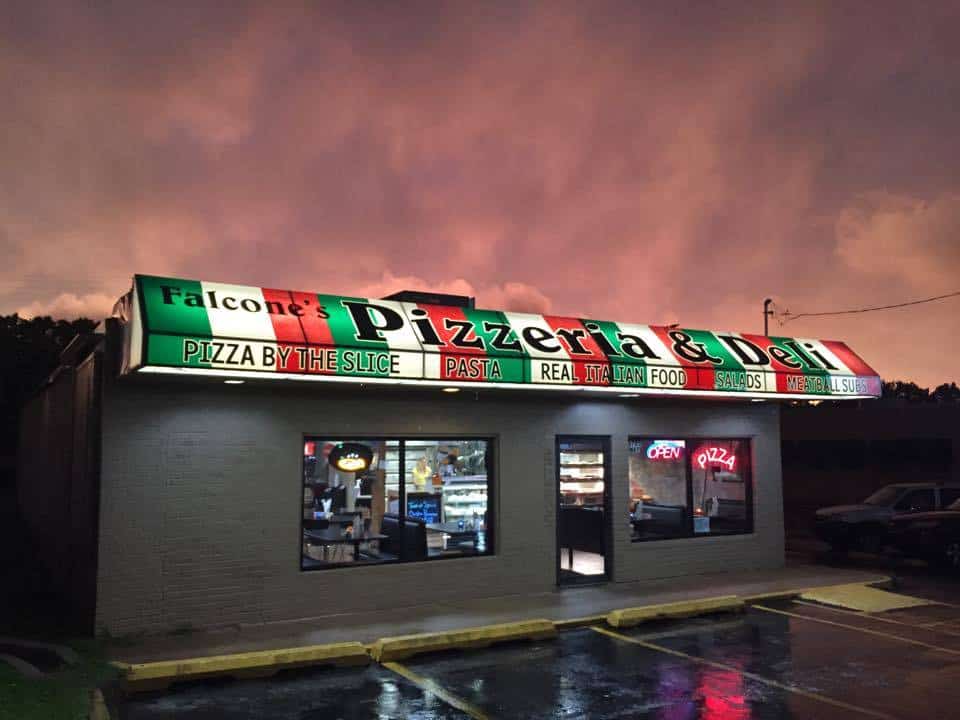 Address: 6705 N May Ave, Oklahoma City, OK 73116
Phone: +1 405-242-2222
The website says it all: Oklahoma City's Best Pizza for Over 10 Years. Falcone's Pizzeria creates authentic New York-style pizza. Apart from that, you'll find a lot of staple Italian dishes like the Chicken Alfredo. Talking of their pizza, I can simply say excellent, for lack of a better word!
They're giant slices that can be folded in half. Be sure to have a napkin ready to catch some grease when you bite into Falcone Pizzeria's pizza sandwich. It would also be best if you ordered some cannoli to complement your pie.
Worried about customer service? Don't fret! Falcone Pizzeria's got friendly staff who takes pride in excellent customer. This pizza shop is definitely worth a try.
Address: 14101 N May Ave, #117, Oklahoma City, OK 73134
Phone: +1 405-748-3354
Café 7 is designed to ensure a better-than-expected value. Here, you get outstanding and flavorful food at a price everyone can afford. For example, Café 7's My Fat Greek Pizza is my personal favorite. It goes for just $8.29, yet you choose your own toppings, including feta cheese, oregano, fresh garlic, etc.
At Café 7, service is offered seven days a week. And the restaurant's ethos is to serve the customer in seven minutes or less – no keeping customers waiting! You can also get everything from specialty pizzas to sandwiches and salads.
You might also want to try their strawberry cupcakes. They are magically delicious. The best part is, you get a FREE drink with the purchase of an entrée when you use your Keep It Local OK Card.
Final Thought
The aforementioned best pizza in OKC is rife with positive reviews. Real customers who have tried these places have a lot to say. Notable commentaries are "holy moly, this pizza was good," "cool environment," "attentive staff," and so much more…I can't list all of them here because it's beyond the scope of this article.
Anyways, all of the above pizza places are kid-friendly events, fun dinner dates, or family get-togethers. Given the COVID-19 pandemic, it's best to verify hours and remember to practice social distancing. Meanwhile, stay safe as you choose which pizza place to go and what to order!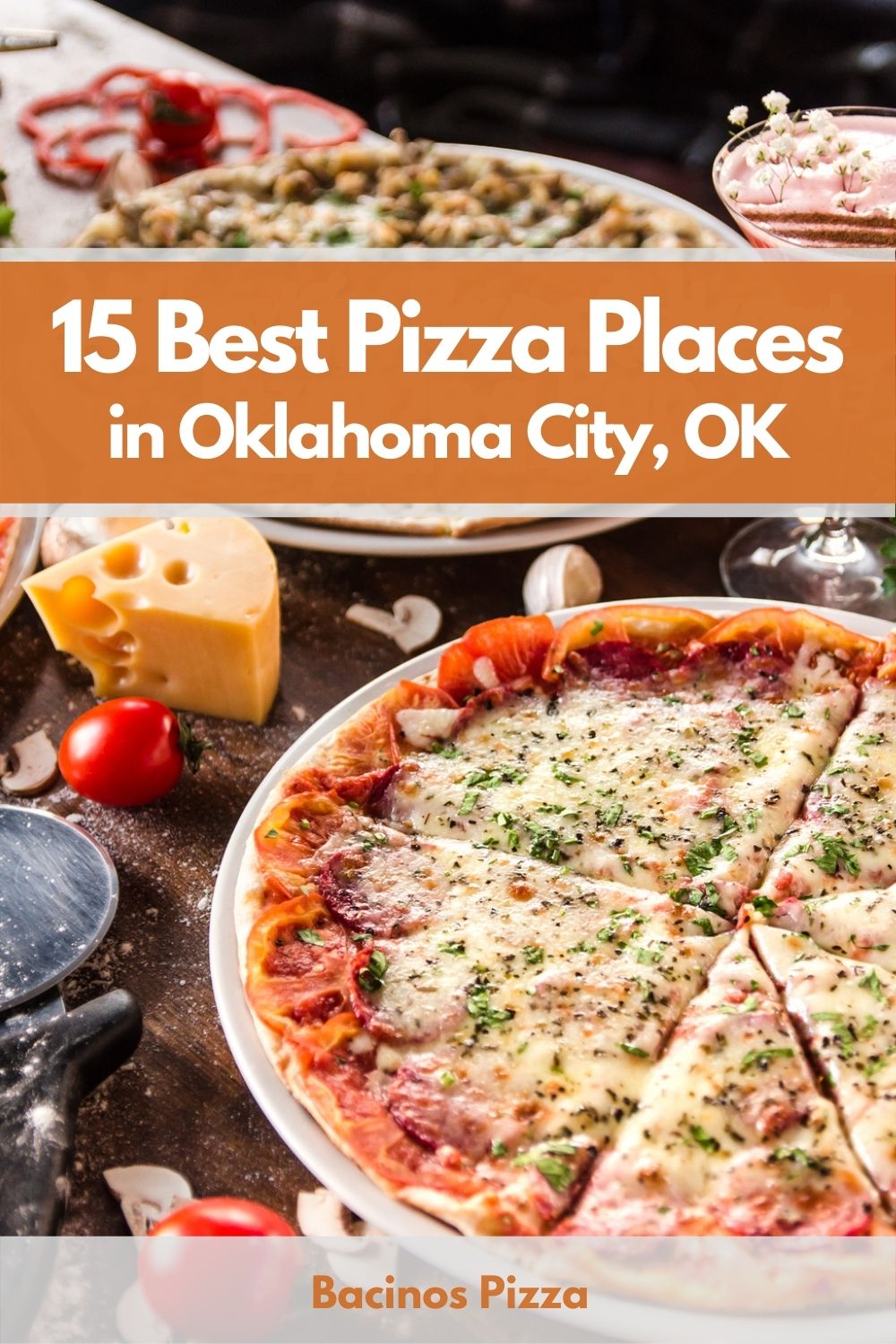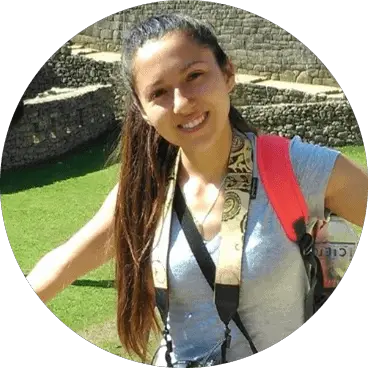 Kathryn's love for pizza started when she was still young. When she was young, she's been a picky eater–that's what her Mom used to say. The only food that she enjoyed and loved was pizza–until now! Her love for pizza turned into a passion!