We all know that nothing is ever for free. But if you're a loyal customer, you're likely to receive free pizza. So, looking for creative hacks on how to get free pizza?
When looking for ways on how to get free pizza, it's best to use promo codes, take advantage of rewards programs or get a job at the pizza outlet.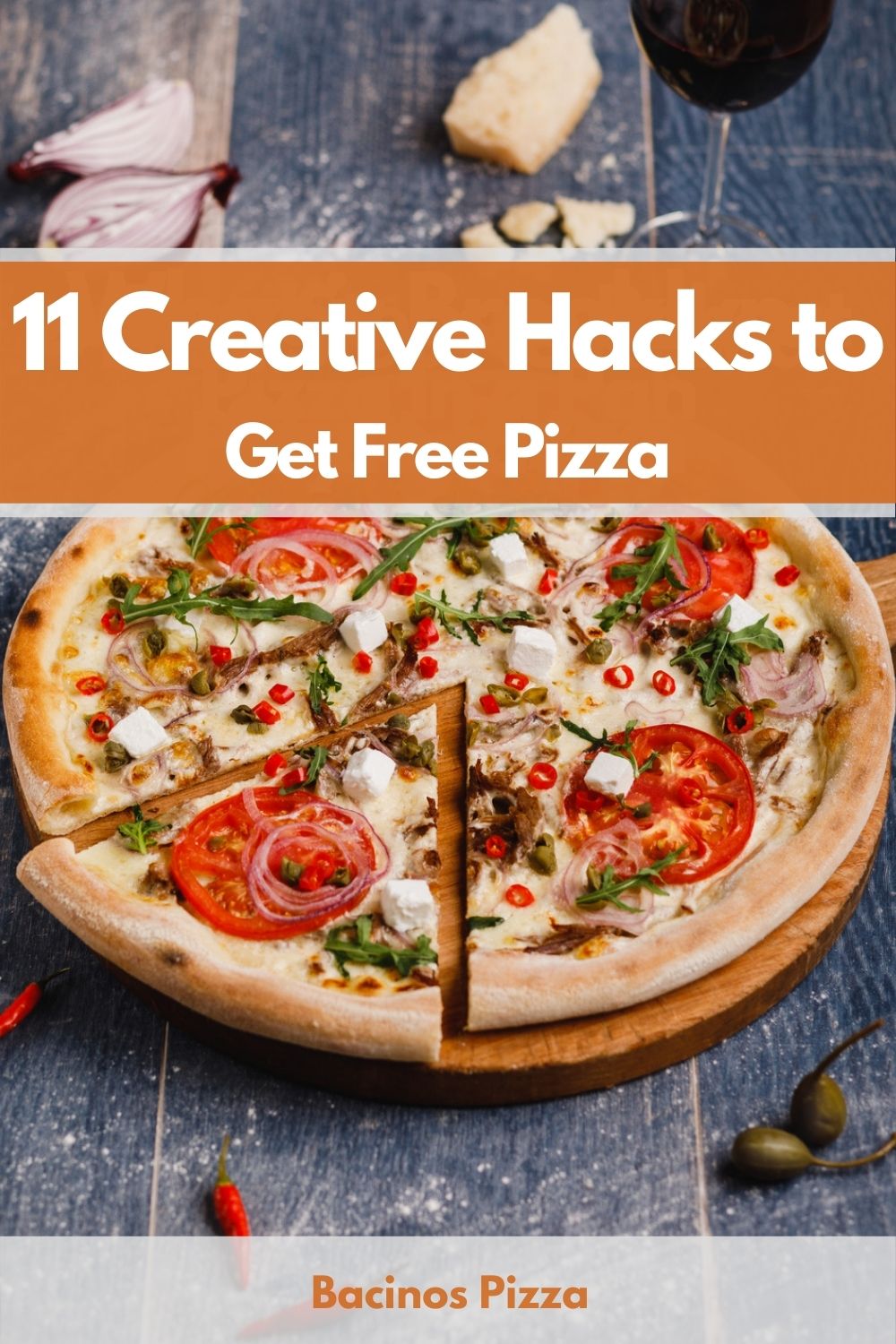 Let's have a look at some creative hacks on how you can get free pizza from your favorite outlet. Some of these hacks are ethical while others aren't. I don't recommend the latter.
How to Get Free Pizza
1. Get a Job at a Pizza Outlet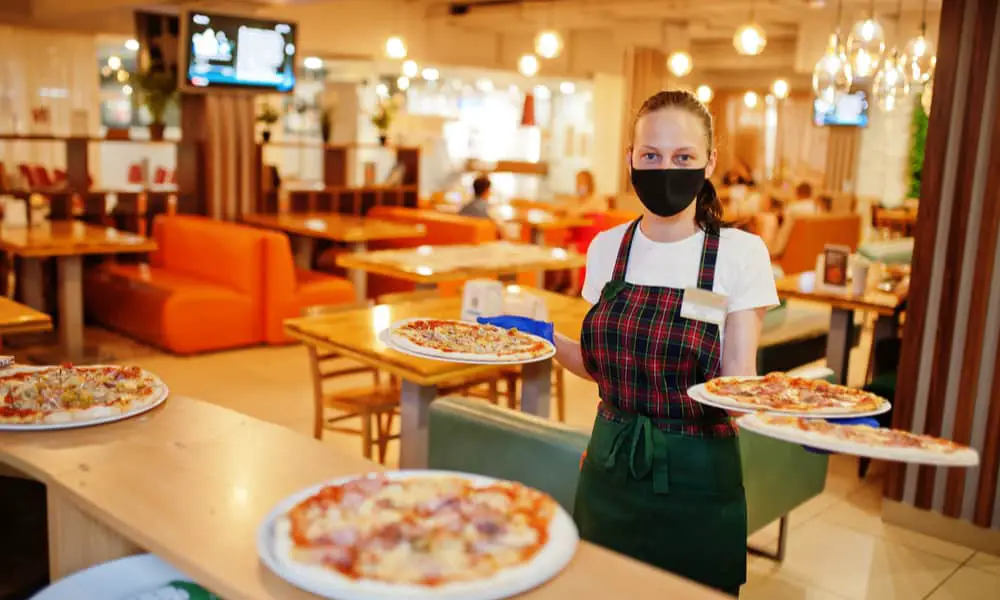 The best and most guaranteed way to get free pizza is to work there. Pizza companies like Domino's allow staff to take home free pizza after a tedious day.
These free pizzas often come from orders that were made incorrectly or were cancelled by customers. And since these can't be thrown away, staff take them home
Better yet, as a staff, you get 50% off. If a pack isn't enough for your family back home, you can buy another box of pizza at half the price.
This comes in handy if a relative needs some pizza and you wouldn't want them to spend extra. Buy on their behalf. But don't make it a habit because the company may get wind of this. They keep track of every order you make.
2. Report Late Deliveries
This may not get you "free" pizza, but you'll save if the delivery is late.
Some years back, folks would take advantage of late deliveries where a delivery later than 30 minutes would result in a full refund. But that's no more.
Instead, Domino's now offers $3 for late deliveries. Domino's had to terminate its 30-minute delivery policy after several road accidents due to delivery guys driving fast just to beat the deadline.
It was a great decision because the refund used to be deducted from the delivery guys' cut.
Nonetheless, you can still report if the delivery was too late. Perhaps less than 1 hour is tolerable. But if it goes more than that, it's best to report and get your $3 compensation.
3. Rewards Program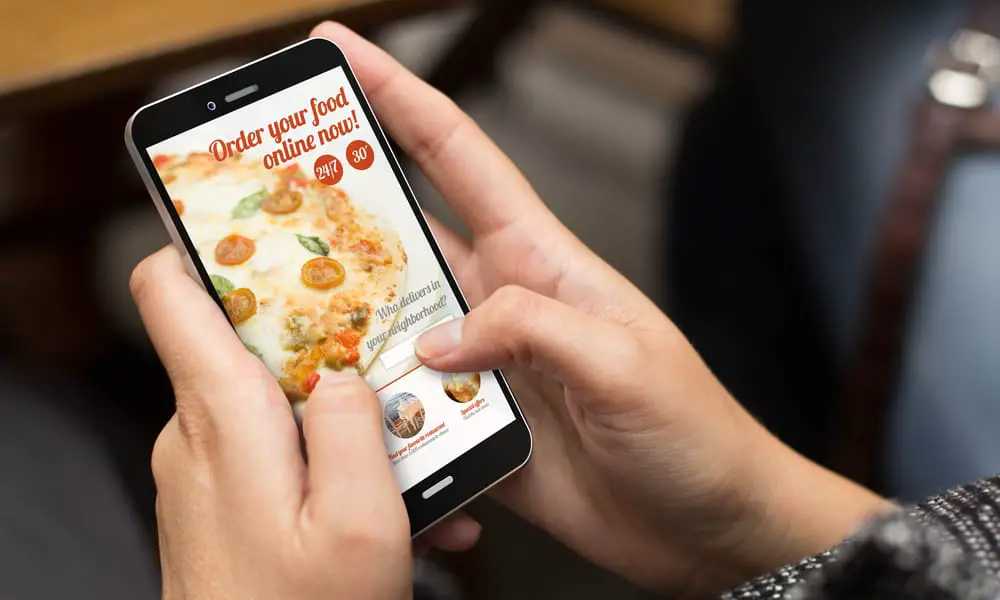 Leading pizza outlets like Domino's and Pizza Hut offer reward programs where loyal customers get free pizza for making lots of orders.
For instance, Domino's boasts of its 10 points for every $10 you spend buying pizza. This means you get free pizza once you achieve 60 points.
In other words, you'll get a free pizza after spending at least 60 dollars.
Furthermore, Domino's encourages its customers to download and use its app. All you need to do is sign up via the app and enjoy the "Piece of the Pie' reward.
The pizza retailer gives you points (hence free pizza) for eating pizza and proving it through the app. The points are viable even if you've eaten pizza from one of its competitors.
You can also make a homemade pizza and use it to get free points, which you can redeem for a free pizza.
However, I recommend being genuine and truthful because the company keeps track of free pizza you get.
If the pattern doesn't add up, they'll get a wind of this. And so you may be banned from making any pizza orders with the company.
4. Consider Carryout Option
This comes in handy if you live near the pizza outlet. Some outlets allow customers to buy at a discount if they buy from the local outlets.
That is, instead of having the pizza delivered, you can pick it up yourself and have 50 percent off. But you'll have to check for discounts offered on carryout options.
This is a great option if the outlet is just nearby your house. It's also great if you'd like to keep your body physically active.
Still, not many locations offer these discounts. And that's why it's important to check and ask first before making an order.
5. Vegan Complaints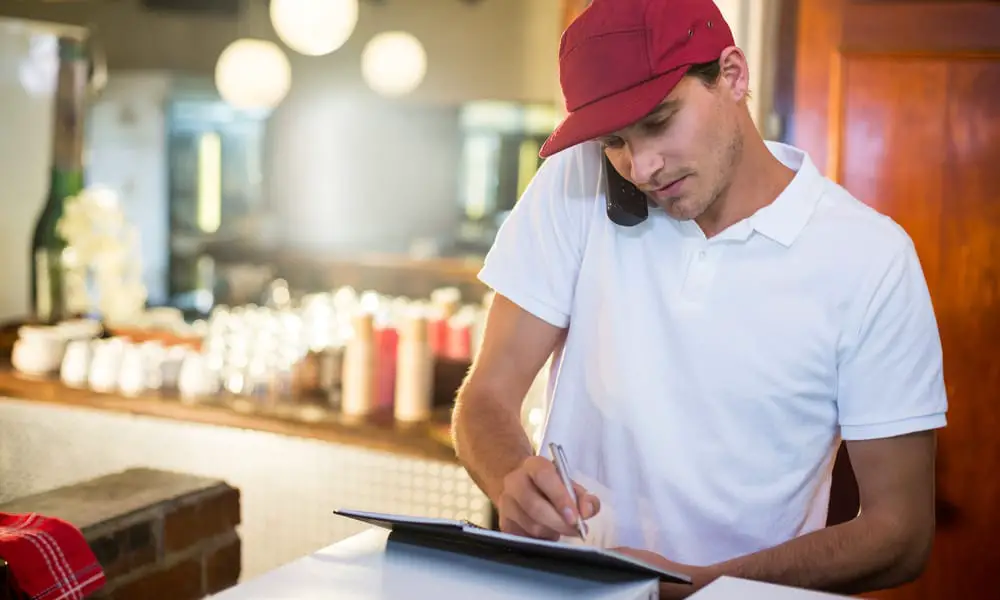 Well, we all love pizza irrespective of whether we're vegans or not. For those keeping a healthy lifestyle, the options are limited.
Therefore, when you place an order, you can lodge complaints regarding a delivered pizza not being a vegan option.
You can then visit their site and make feedback regarding their quantity of cheese. Wait for a call.
If they don't call back regarding the complaint, simply click the link on the message and further grumble about the cheese issue. The manager will most likely call you back and offer a complimentary.
While this is a great way of earning a free pizza, it isn't recommended. They'll be keeping records of your purchases. And if they notice some inconsistency or foul play on your side, you'll lose down the road.
6. Just Lie
Once again, you'll never go wrong with a lie – at least at first. This works if you rarely make complaints with Domino's or Pizza Hut or Papa John's.
Pizza retailers are usually bombarded with complaints from customers, most of which are genuine. Some aren't.
Therefore, a small complaint regarding the delivered pizza wouldn't hurt! This is especially true if they can't prove it at the time.
But make sure the complaint isn't consistent with your profile. I can't stress this enough.
Whichever complaint you pick, either of the pizza outlets is required apologize to their customers.
They're also required to offer a customer what he/she wants and even give him/her an extra service – which is the free pizza.
That's the policy for most of the pizza outlets. And the complaint strategy usually works like charm.
However, if you keep doing this method on how to get free pizza, they may end up getting wind of this behavior. They may end up submitting your name to other nationwide outlets so you never buy from any of the branches.
Note:
Did you know a pizza retailer like Domino's is required – by law – to report any complaints to the state's Department of Health?
Oh yes, that's true!
So, next time you make a complaint noting that pizza was spoilt, you may be required to offer the "spoilt" pizza so the state's health department may test on their labs.
If the evidence isn't there, you'll be putting yourself in trouble.
As expected, even though this doesn't happen as often, you don't want to be the first victim of state investigations, would you?
In most cases, when such investigations begin, customers requested to provide the evidence are usually unable to.
Some store managers tend to keep records of your complaints. And if they see such inconsistencies, instead of warning you, a manager may decide to lure you into thinking you're getting away with the lies.
Well, one day you'll be surprised to see the state health guys in your doorstep grilling you to answer questions regarding a spoilt pizza.
Once again, you can always get free pizza by making a legit complaint even if it's untrue. But don't get too comfortable and make it a habit.
7. Follow the Company on social media.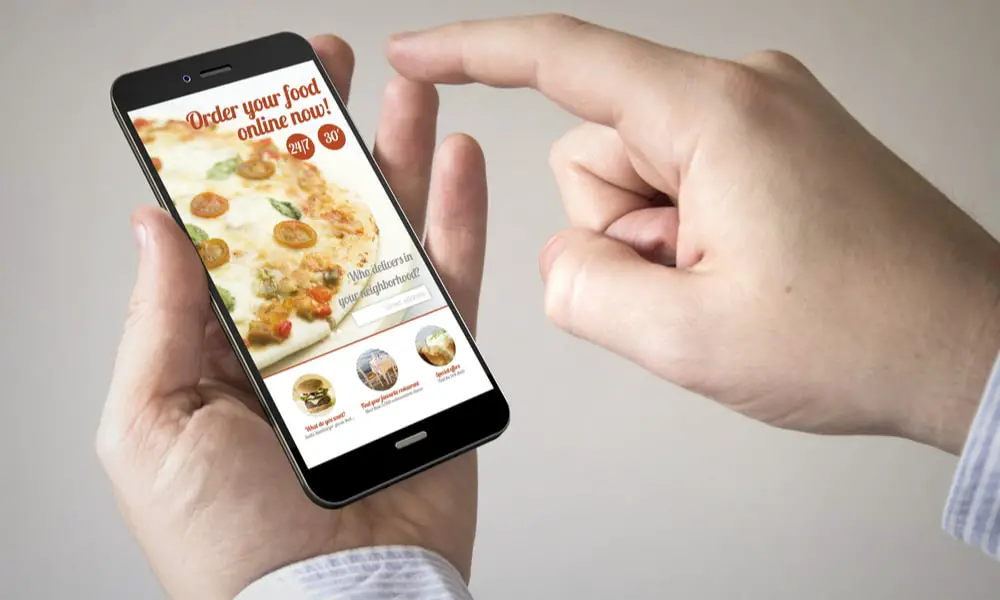 Apart from getting free points for registering, a company like Domino's encourages its customers to follow them on their social media platforms – Twitter, Facebook, and Instagram.
You just need to spend a few minutes following the leading pizza retailers. You may find free offers posted via their official pages.
This is based on events the company celebrates. For example, the anniversary of establishing the pizza company or something like that.
Also, when there are seasonal promotions, the pizza company may decide to promote free offers via their social media platforms.
Since they'll be limiting the number of offers, it's best to keep abreast of their offers via their respective social media pages.
Some of the seasonal discounts may go up to 100 percent off.
8. Play with Promo Codes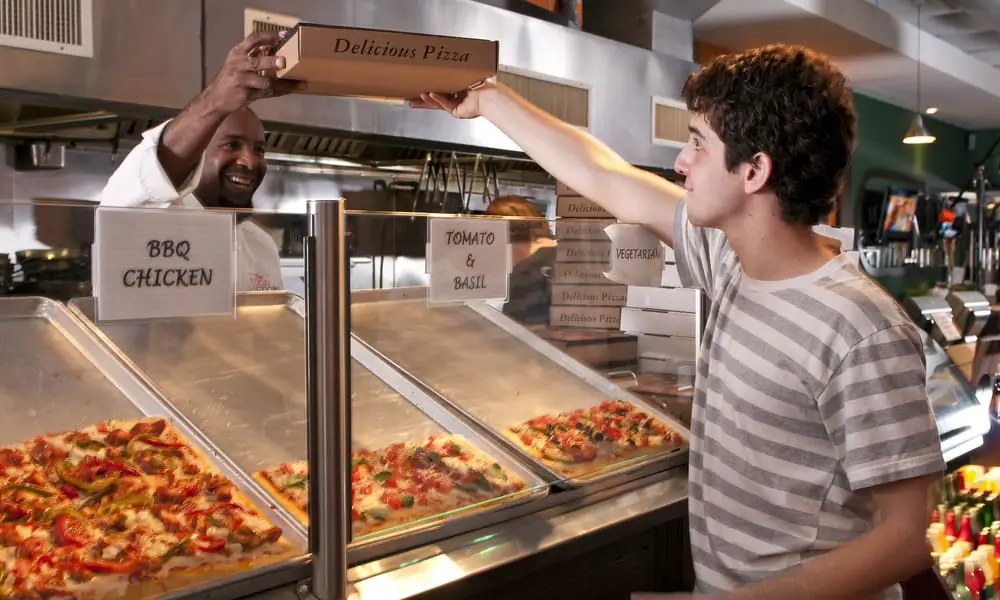 This is like cheating, but not really!
Pizza retailers tend to offer promo codes to encourage customers to buy and make more orders.
Most of the promo codes are usually similar, whereby the system simply adds a name or a number to a previous promo code.
For example, if you successfully use a working promo code "Dominos 10" then it's most likely the next code is Dominos 11 or Dominos 20, or something similar.
If you've got the time to guess, you can play around with the codes until you find a pattern. This will help "manipulate" the system and get your free pizza.
Other Ways to Get Free Pizza
Other than promo codes, reward programs, and getting a job at the pizza firm, you can also get free pizza using the following methods.
9. Do Community Work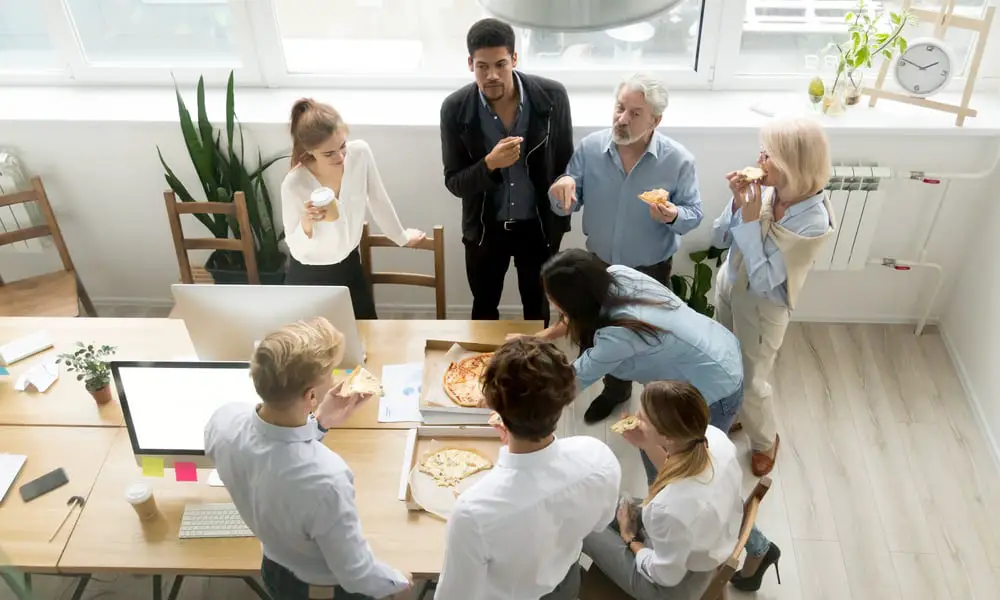 Are you a small firm or organization doing good for the community? Well, companies like Domino's and Pizza Hut support anyone doing good for the community. When requested, they can always chip in by offering free pizza.
10. Date a Chef
This seems funny, but it's a guaranteed way to get some free pizza. Anyone dating a chef always gets free food time and time again. However, such a perk comes with the challenge of having to deal with an ever-busy boyfriend. Most cooks at establishments like Domino's or Burger King are known to work many hours.
11. Find a Bar Offering Free Pizza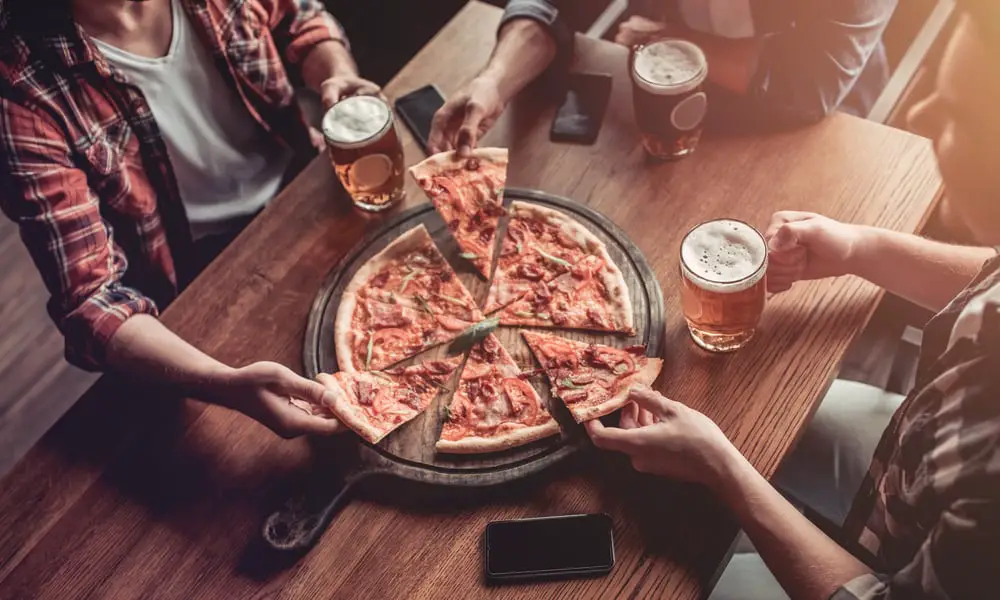 Do you drink beer? Why don't you find a bar or nightclub that offers free pizza. Just Google "bars free pizza near me" and you'll have different options to choose from.
Bars and nightclubs usually offer free pizza as a way of attracting customers. Free pizza at a nightclub comes in handy when you've taken a few pints.
Best of luck getting a free pizza!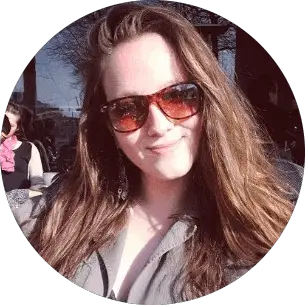 Barbara is an enthusiastic food-exploring person that goes through different culinary experiences. She got inspired by creating a pizza blog post after she tasted one of the best-selling pizzas in Toledo.