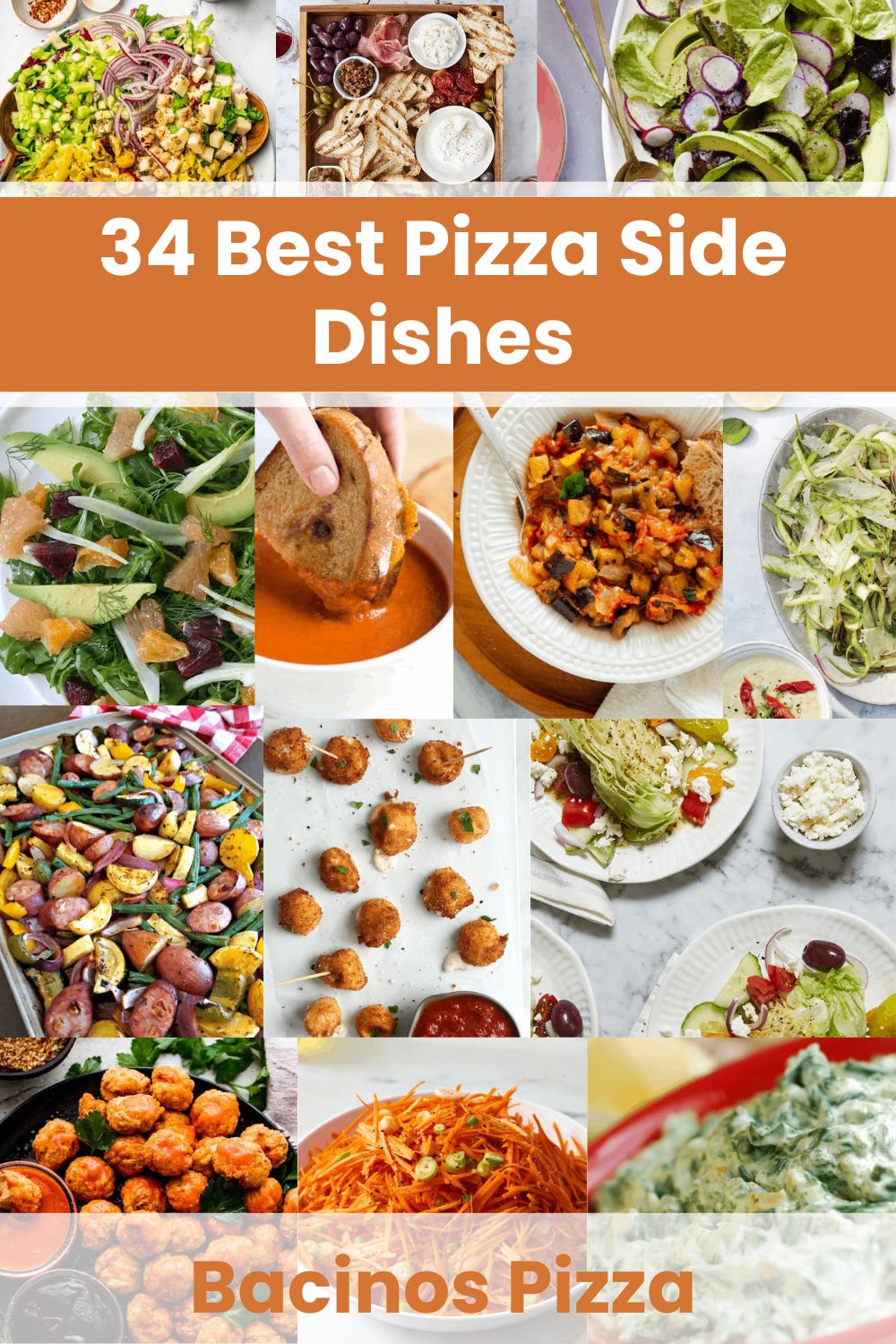 Yes, pizza is junk food. But it's also a pretty balanced meal. You have the crust or carbs, the cheese or protein, and the veggie sauce or vitamins. The toppings add even more nutrients, depending on your choice. But what goes with pizza?
If you're throwing a party this weekend, here are the 32 best pizza side dishes to serve.
If you're guilty about scarfing down unhealthy pizza, balance it with this salad. It has chicken breast, parmesan, lettuce, croutons, and yogurt. This Caesar salad incorporates sweet and tangy salad dressing from the mayonnaise and lemon juice. The salad also has pitted olives and a rich mix of herbs and seasoning. Lastly, the Worcestershire sauce counts to the sweetness. So try making it tonight for your pizza night family dinner!
2. Tornado Potatoes
This crispy snack is the perfect complement to pizza. And it's easy to make – either with or without the potato skin. If you have the technique down, you can use a kitchen knife to curl your potatoes. If not, use a spiral slicer. Brush the potato coils with melted butter, cheese, and seasonings before baking or deep-frying. Drain on a paper towel and serve with a dip while hot.
Many pizzerias offer garlic bread as a complementary side dish. So you know it's an approved pizza pairing. You can bake the bread yourself or buy rolls from the store. Then add a dipping sauce like mustard sriracha for a hint of spice.
To make them garlicky, sauté fresh cloves in melted butter or olive oil, then brush the oil onto the bread (or dough). Make slots in the bread and paint some of the garlic butter in it as well. Bake until it's crispy.
4. Onion Rings
You want the kind of onion rings that stay crisp and crunchy even when cold. The trick to not getting them soggy is to add cornstarch to the batter. Use club soda or sparkling water.
Different-sized rings give your eyes and fingers some variety. And make at least three dips apart from ketchup and mayo. The more, the better, so you can echo the flavors from your pizza.
It has a fancy name – Cacio e Pepe. Or rather, the broccoli is based on this classic Italian dish that uses Pecorino Romano cheese. If you want to stay true to the culture, have that specific cheese variant and sprinkle it on your broccoli. But in a pinch, any cheese will do. Follow with black pepper and salt. Roast the seasoned broccoli under your broiler for 20 minutes, turning once.
6. Stuffed Cheese Burger Onion Rings
Onion rings are pretty standard. So if you want yours to have a little extra flair, turn them into itty bitty cheeseburgers. The recipe is a tad more involved, but it's not tougher—it only has more steps. Arrange to alternate the onion rings, cheese slices, and ground or diced beef. Then coat the whole thing in batter, roll the sliced onions in breadcrumbs, and bake or deep-fry them.
Forget unpalatable smoothies and tasteless green chips. If you want to enjoy kale, you want it sautéed. The sharp tang of those leafy greens works well with sweet and savory pizza flavors. Cook them while wet with lots of garlic and lemon juice. Pepper lakes are optional, like that chili kick. The damp leaves will add steam to the greens and stop them from getting chewy.
8. Wintry Fruit Salad
However you feel about pineapples on pizza, a fruit salad is a suitable side dish for pies. It will give you that sweet treat without the damaging processed sugar of soda pop or bottled fruit juice (commercial juice is often full of chemicals). Use seasonal fruits to make a colorful, tasty bowl. During winter, you can mix apples, pears, pomegranate seeds, kiwi fruit, and other citrus. And for summer, you can combine different types of berries and oranges.
Marinara and tomato sauce are standard pizza bases. So a steaming bowl of tomato soup goes down just as well. Try this three-ingredient tomato soup. All you need are tomatoes, onions, and butter. Preferably unsalted. But if you count salt, pepper, and vegetable or chicken stock, that's six ingredients. And remember, you'll get varied results if you use canned, crushed, diced, or fresh tomatoes. Though, of course, we recommend the latter!
10. Stuffed Dinner Rolls
Check the bread aisle when you're wondering what to eat with pizza. Whether it's breadsticks, sliders, or dinner rolls—it's golden. And you can load the bread with toppings similar to what's on your pizza.
In this recipe, the bread bakes from scratch. But you can get store-bought dinner rolls, put shredded chicken and cheese between them, and bake for a few minutes. You can also try traditional spreads like garlic basil butter for added refreshing taste.
Yes, Rattatiouile, like the movie. But without the rat. This traditional French dish goes great with pizza. And it's full of healthy non-greasy veggies to counter all that cheesy decadence and ease your digestion. This stew contains eggplant, squash (the yellow kind), tomatoes, and zucchini. Their cook times differ, so steam or roast them separately. Then, stir them into a combined tomato sauce.
We've mentioned these in passing, so let's look at it closer. Sliders are like teeny-mini burgers that use dinner rolls as their bun. They're easy to make.
Just take a batch or rolls but don't separate the individual buns. Then, slice the top, load them with your chosen filling, put the upper crust back, and rush with seasoned butter or egg wash. Bake, then cut into separate rolls and serve. There you have it! An easy side dish you can whip up in seconds.
Whole avocado slices are—in some ways—more satisfying than guacamole. Only because eating a fresh avocado feels less indulgent than eating 150g of guac—so try this avocado-citrus salad.
It incorporates oranges, grapefruit, fennel, mint, parsley, lemon, arugula, and blood oranges. The palette is a gorgeous mix of reds and greens. Mix carefully to avoid squashing the avocado.
Roast jacket potatoes are amazing. And stuffed baked potatoes are even better! And so easy to make. Use a fork, skewer, or toothpick to poke the potatoes. Douse them in olive oil or seasoned butter and bake. Slice the potatoes, scoop out their flesh, and mix with cheese and other pizza-friendly goodies. Then, re-stuff the potato blend, top with shredded cheese, and bake until done.
You're going to see a lot of salads on this list. Because it's the perfect antidote to your deliciously greasy pizza indulgence. This recipe uses asparagus and fennel with lemon dressing. Seasoning includes dill and black pepper. The asparagus is shaved into ribbons and whisked with chopped fronds of fennel, sliced fennel bulbs, and Manchego cheese. Use Meyer lemon juice and rinds.
The quickest way to make this is with store-bought pizza dough, but you can use any pastry base. Combine shredded chicken, diced bacon, cheddar, cream cheese, ranch dressing, or the stuffing. Pinch them into a dough ball and let it rise for half an hour before baking. You can also create a customized recipe for the filling, using ingredients that mimic the pizza flavor you prefer.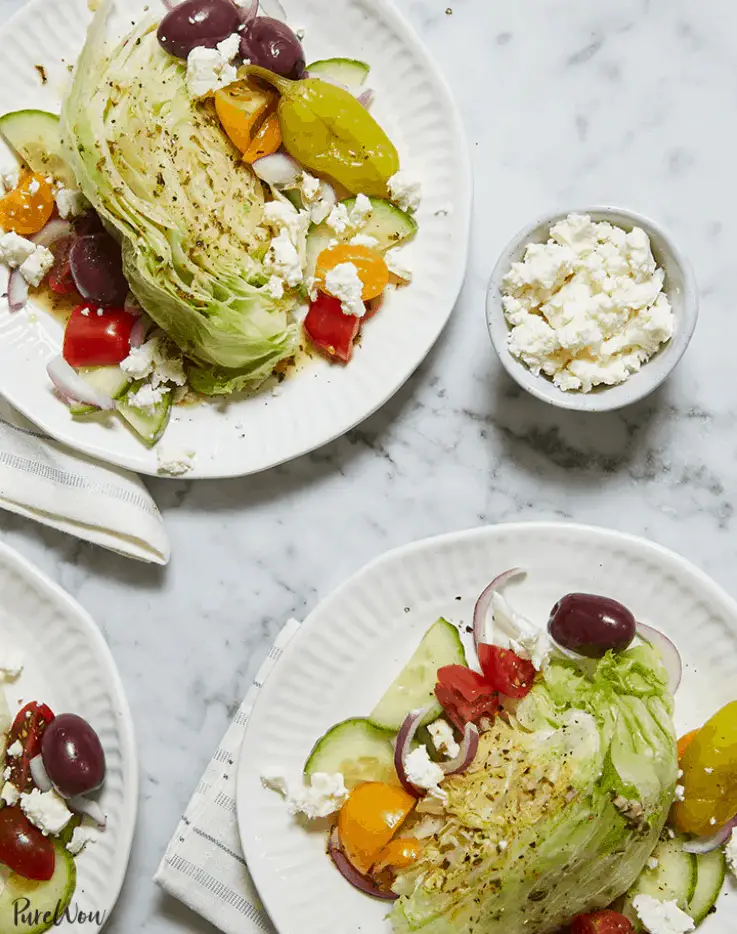 Bacon and blue cheese are wedge salad staples. But they can be a bit heavy when you're deciding what to eat with pizza. So lighten your version with strategic substitutions. That means more veggies, no pork, and feta instead of blue cheese.
You can concoct homemade dressing with olive oil, Dijon mustard, oregano, and red wine vinegar. You might also introduce olives and pepperoncino.
18. Chicken Fajita Onion Rings
Here's another quick one with onions. It's a stuffed version, just like the cheeseburger rings. But the taste and texture are distinct. Or the stuffing, mix shredded chicken, cream cheese, cheddar, and fajita spices. Press them into onion rings and freeze for an hour to hold the mush together. Coat the rings in flour, dip them in egg, and roll them in crushed nachos before baking or deep-frying.
Chase that cheesy pizza with these skewered, breaded delights! To make the prep easier, buy bocconcini (mozzarella balls) instead of grating and molding. Dip the cheese balls in egg, roll in breadcrumbs, poke them with a toothpick, and deep-fry. You can use the marinara sauce for the dip or a BBQ ranch for a savory flavor.
20. Stuffed Tater Tots
They can keep kids occupied – both in the making and the eating. And they're excellent pizza side dishes. And you can try variations to see what you like best. The base is the same – grate and parboil potatoes. Then, mix them with flour and seasoning. Work the potato mix into a roll, and stuff it with pepperoni + mozzarella, hotdogs + cheddar, or bacon-stuffed jalapenos. Deep-fry.
What to eat with pizza differs with the season. We've looked at winter fruit salads. Now let's find a summer veggie platter. Ideas include potatoes (as always), zucchini, squash, bell peppers, and green beans. Arrange these on a sheet pan with sliced sausage pieces. Add Italian seasoning, garlic, onions, and oil (EVOO or avocado oil work best). Roast the platter for half an hour or so.
22. Sweet Chilli Mayo Cauliflower Bites
If you get your kicks from hating on cauliflower, this pizza side dish will soon change your mind. Dip your cauliflower heads in a batter—made from corn flour, wheat flour, chilled sparkling water, salt, and sesame seeds. Add baking soda to make them puffy. Deep-fry the cauliflower heads, then douse them in a sauce made of sweet chili, light soy, mayonnaise, sriracha, and rice wine vinegar.
23. Green Monster Salad
You're not generally encouraged to court the green-eyed monster. But if it's a salad, well, that's different. This particular bowl of greens contains avocado and cucumber on a bed of farmers' market lettuce. The purple radishes add a touch of (non-verdant) color. The salad works best with a basil vinaigrette dressing, so prepare a fresh batch and drizzle it over your salad.
24. Croque Monsieur Mash Balls
Don't worry if you can't pronounce it – it's easier to make than to say. Mix mashed potatoes with diced ham, Dijon mustard, assorted seasoning, and Emmental cheese. Form into a ball and chill the balls for thirty minutes to help them hold together. Dip the balls in flour, eggs, then breadcrumbs. You can double-dip them for extra crunch. Deep-fry the croquet and serve hot with sauce.
Salad bars are okay. Dessert bars are better. But Bruschetta bars are the GOAT! Especially when you have no idea what to eat with pizza. Why? This tray buffet gives you so many options! You can nibble bit by bit or assemble a sandwich. And if you haven't heard of it, think of a Charcuterie board.
All you need is a large tray with crusty bread, salami, prosciutto, various spreads, cheeses, pesto, quince paste, and veggies.
26. Hedgehog Bread
It's a nifty name. And while it looks complex on the plate, it's a simple side dish to prepare. Start with regular buns or dinner rolls. You can make them or buy them. Cut grids into the top of the buns, being careful not to slice through to the other side. Add the grids with diced bacon and sliced camembert cheese. Paint the tops with seasoned butter and bake for ten minutes.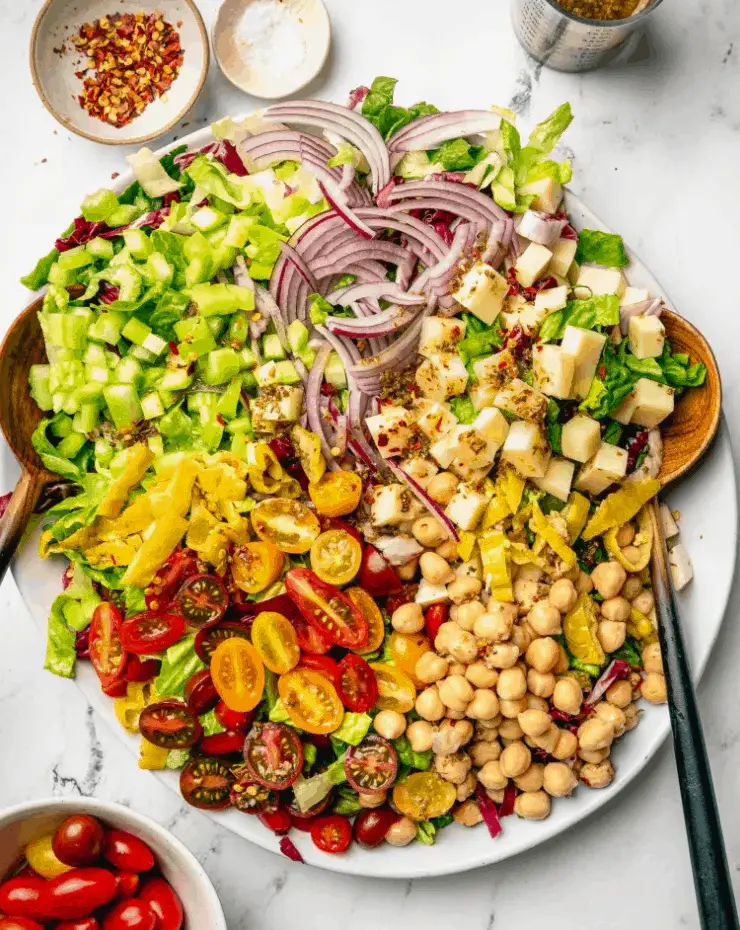 Pizza made in Italy is highly different from what we eat here. So if you want to get closer to those cheesy roots, try this Italian salad as a pizza side dish. It's a chopped salad, so everything is cut into cubes or quarters of roughly the same size. And it's a rainbow salad given all those colors – cherry tomatoes, pepperoncini, radicchio, red onion, lettuce, chickpeas, and cheese.
28. Philly Cheesesteak Mac 'N Cheese
You may consider pizza a snack and want a 'solid meal' to go with it. Try this elaborate mac 'n cheese baked in homage to the world-famous Philly Cheesesteak sandwich. Cut sirloin steak into strips and sauté it with green peppers, onions, garlic, and salt. Make a cheesy sauce with milk, flour, cheddar, butter, and provolone. Simmer the sauce, stir in the meat, then fold in the pasta.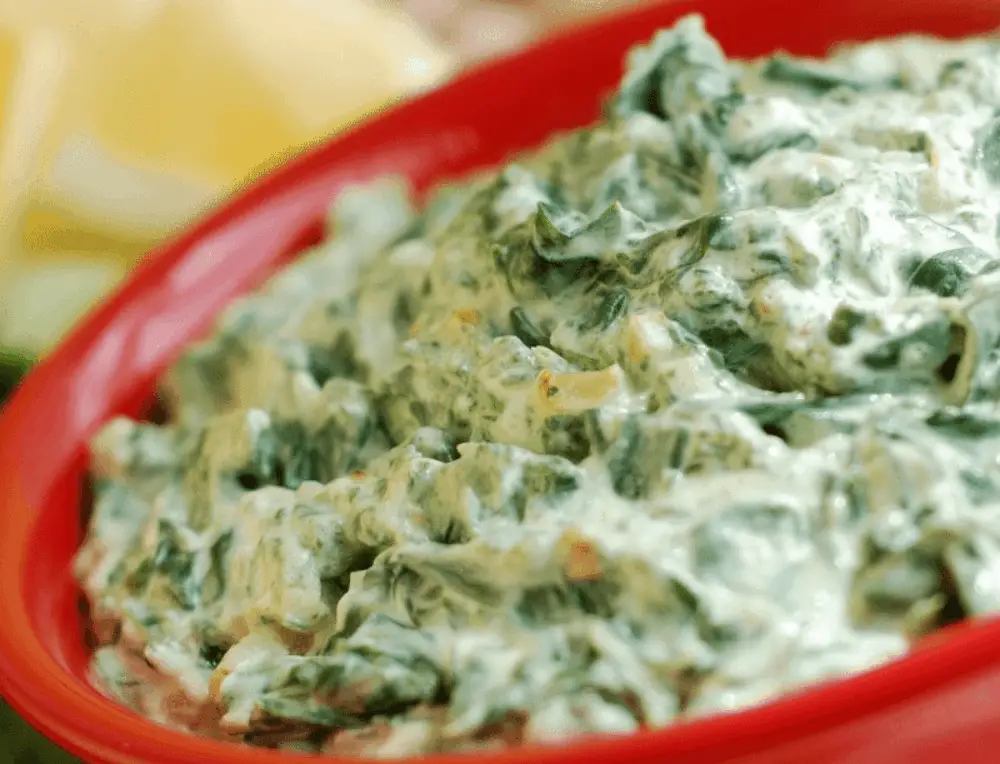 The dip is essential when you're exploring what to eat with pizza. And it doesn't have to be the standard marinara or guacamole. Try this cheesy solution packed with rich greens, iron, and calcium. Use an electric mixer to blend bacon, diced artichoke hearts, frozen (but thawed) spinach, sour cream, mayonnaise, cheese spread, and parmesan. Bake until bubbly and golden.
30. Sweet Potato Marshmallow Bars
Let's take a trip to the sweeter side. Specifically, sweet potatoes. Cook them as you ordinarily would and puree them. Mix the mash with eggs, heavy cream, sugar, ginger, cinnamon, and vanilla. For the crust, mix crushed graham crackers with melted butter, sugar, and salt. Bake for 10 minutes. Pour the potato mash on the crust, bake for an hour, then top with marshmallows.
Coleslaw is fantastic, but carrot slaw is precious. It's also healthier since you're less likely to contaminate it. With coleslaw, those mixed ingredients can easily affect each other, especially the mayo. With carrot slaw, it's just shredded carrots and condiments. Toss the carrots in Dijon mustard, olive oil, and use lemon juice or red wine vinegar. You can also add scallions if you like.
32. Roasted Garlic Potatoes
Our last item works great when you want fries with that pizza. Cut the potatoes into your chosen shape – they can be wedges, quarters, or cubes. Dust them with salt and pepper. Wrap an oiled garlic bulb in tin foil and place it with the seasoned potatoes to bake.
Aside from onion rings, many pizzerias serve chicken pops as a side for their pizza. The chicken has a light flavor, but pair it with buffalo and dip—it's a winner! For this recipe, you'll need some spices and sauces to achieve a slight kick. But don't worry since you can tone down the sriracha. Also, this recipe uses an oven, giving you more time to focus on other dishes while it bakes.
34. Zucchini Fires
Pair pizza with zucchini fries to feel less guilty about eating a slice. It has a crispy coating from the bread crumbs paired with spices and parmesan. Can you imagine the flavor depth it'll bring to your taste buds? If this is not enough, you can serve it with garlic aioli or marinara sauce.
Choosing A Side Dish For Pizza
In our extensive list of best pizza dishes, you'll find most of them in different forms. Salad is the go-to meal for those on a diet and looking for a lighter side. But if you have a big appetite and want something more filling, narrow it down to the potato list.
And of course, for those families with kids, we recommend fried ones. Who wouldn't enjoy onion rings or cheese bombs with a savory pizza?
What's your favorite thing to eat with pizza, and why? Tell us all about it in the comments!
32 Pizza Side Dishes – What to Eat With Pizza?
Ingredients
Tornado Potatoes

Onion Rings

Stuffed Cheese Burger Onion Rings

Wintry Fruit Salad

Stuffed Dinner Rolls

Pizza Sliders

Loaded Baked Potatoes

Chicken Bacon Dough Balls

Chicken Fajita Onion Rings

Stuffed Tater Tots

Sweet Chilli Mayo Cauliflower Bites

Croque Monsieur Mash Balls

Hedgehog Bread

Philly Cheesesteak Mac 'N Cheese

Sweet Potato Marshmallow Bars

Roasted Garlic Potatoes

Zucchini Fires
Directions
Select your favorite recipe.
Organize all the required ingredients.
Prep a Pizza Side Dish in 30 minutes or less!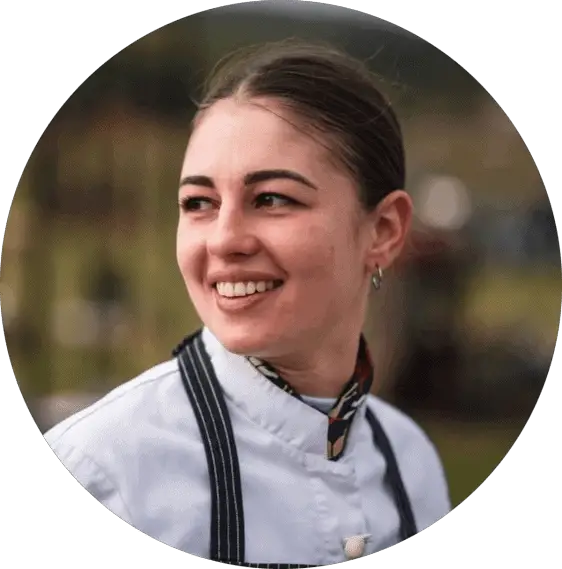 Julie has five years of experience in the restaurant industry, she decided to share her knowledge about her liking and fondness for food and pizza, of course, cooking as her love language. She's very passionate about what she's doing, making all the things she writes regarding pizza recipes, very amazing!