Hey, pizza enthusiasts! Did you know pizza is one of the world's most consumed food? That is why pizza, or anything resembling it, is served in almost every corner of the globe. And Memphis, TN is no exception to that rule.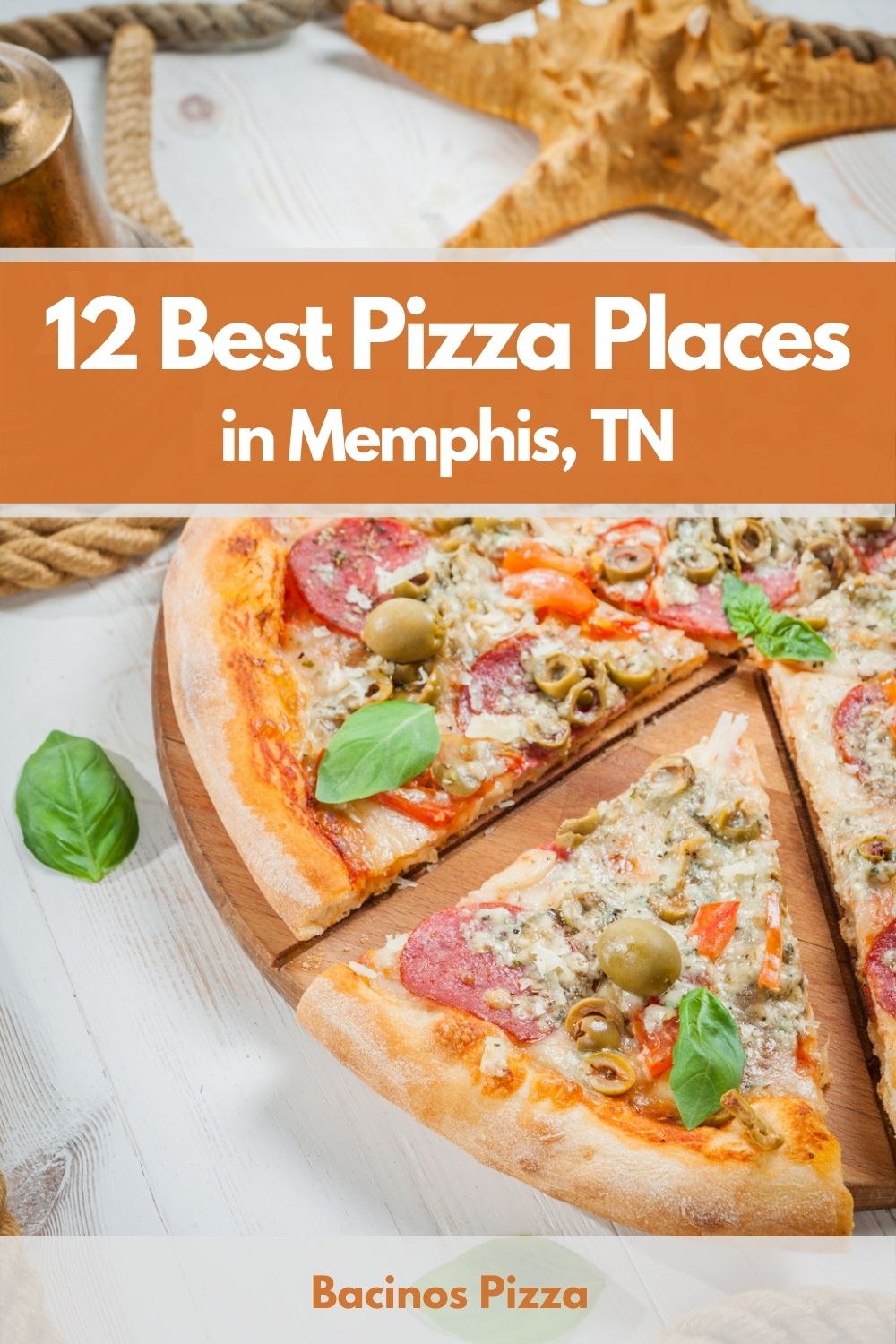 Whenever you are in this city, you will notice that there are lots of pizzerias for you to choose from. But, be careful. Not all of them are as good, and it can be a little tricky for you to decide. Fortunately, we have done some research and prepared a list of the best 12 pizza places in Memphis, TN.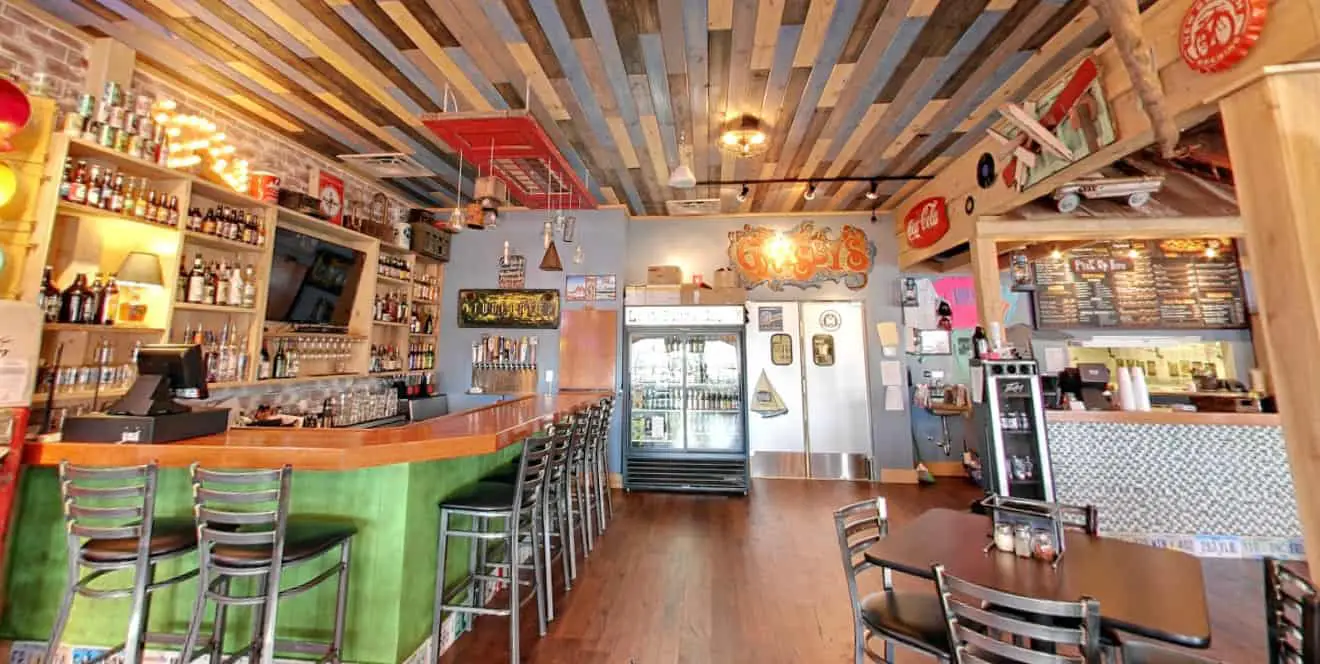 Address: 2855 Poplar Ave, Memphis, TN
Phone: (901) 572-1803
Google Rating: 4.4/5
TripAdvisor Rating: 4.5/5
Yelp Rating: 3.5/5
People at Lost Pizza Co. know what you like, and combine it with the best companion ever for those who are looking for a great meal. High-quality pizza and beer are served non-stop at this pizzeria.
Fresh dough made from scratch for every delivery, daily-made sauces with a recipe of their own, fresh hand-sliced vegetables, meat that is 100% meat, and custom-blended cheeses. Imagine all of them on top of your favorite – or soon-to-be-favorite – pie!
Choose among three different sizes, try their "The Kujo" pizza with bacon, ham, and ground beef, and wash it down with a domestic, import, or craft beer from their list!
And if you happen to be in the city during summer days, you can enjoy your meal on their outdoor patio. A great way of spending an evening with family or friends.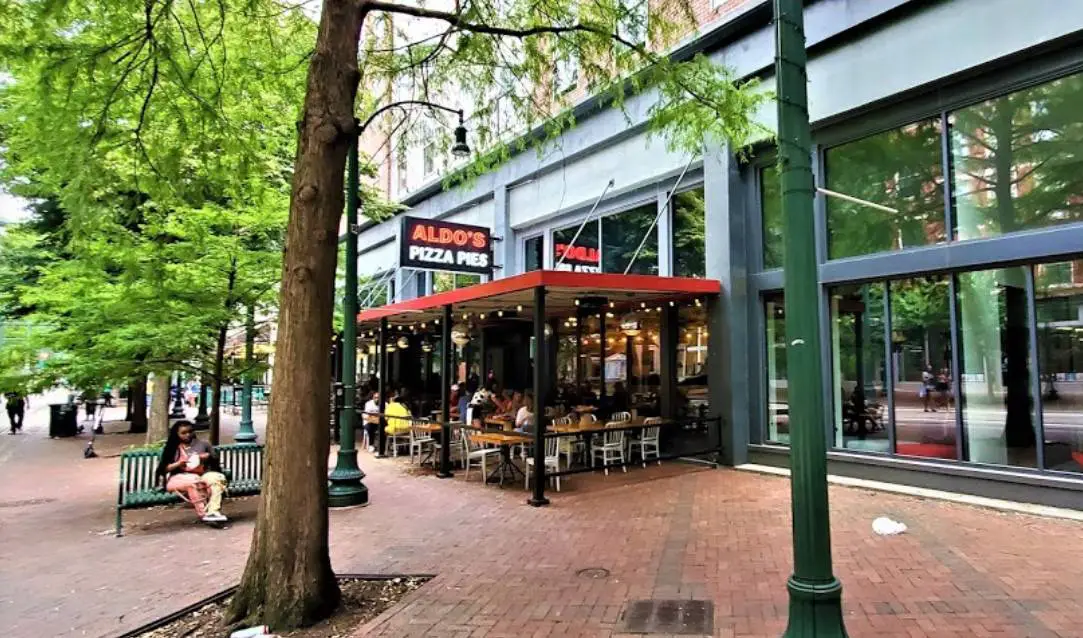 Address: 100 S Main St Suite 101, Memphis, TN
Phone: (901) 577-7743
Google Rating: 4.4/5
TripAdvisor Rating: 4.5/5
Yelp Rating: 4/5
One of the most important things when it comes to pizza is the quality of the sauce on top of it. At Aldo's Pizza Pies, their sauce is made following an Italian recipe of their own. And, believe me, it shows.
Located in downtown Memphis, TN, this pizzeria has over 10 specialty pizzas for you to choose from. And if you feel none of them is up to your palate's requirements on that particular day, you can also build your own to satisfy your craving.
So, go for a Lombardi pizza with meatballs, ricotta, and a four-cheese blend, or choose among their standard or premium toppings. Grab a beer from their selected list, and enjoy a nice meal!
Aldo's is also a great place to watch a game or simply hang out while having lunch or dinner. It is open seven days a week for both meals.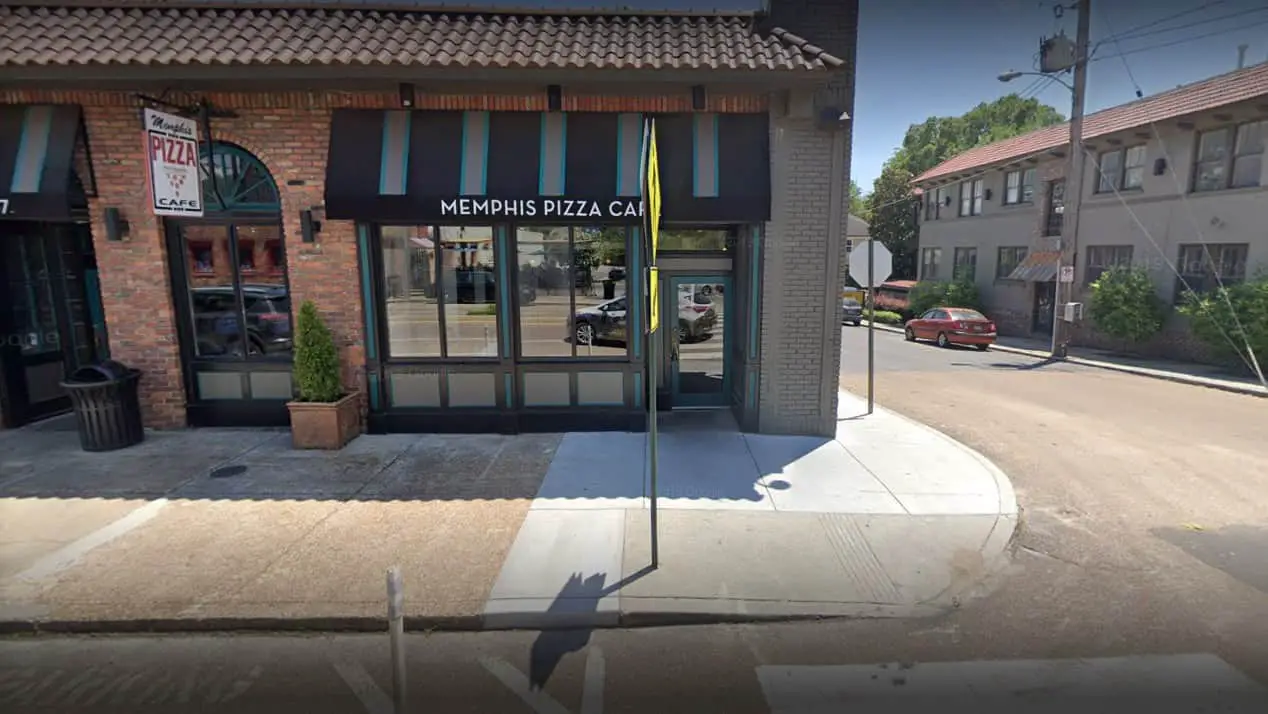 Address: 2087 Madison Ave, Memphis, TN
Phone: (901) 726-5343
Google Rating: 4.5/5
TripAdvisor Rating: 4.5/5
Yelp Rating: 3.5/5
Over 28 years in the business in the same city may be enough to prove the quality of a place. But if you are still not convinced, give Memphis pizzeria a single shot, and you will not regret it.
Their pizza selection includes standard choices, such as mozzarella cheese, or Hawaiian, and also their own special pies. Go for an Apple Streusel pizza, with cream cheese filling, apple filling, cinnamon, and sugar.
There is also a veggie option for non-meat eaters. Everyone is included in their menu, so you can all share a great meal with family or friends.
Memphis Pizza Café is open seven days a week. Their schedules include both lunch and dinner time, so you can choose when to go, or order for pickup.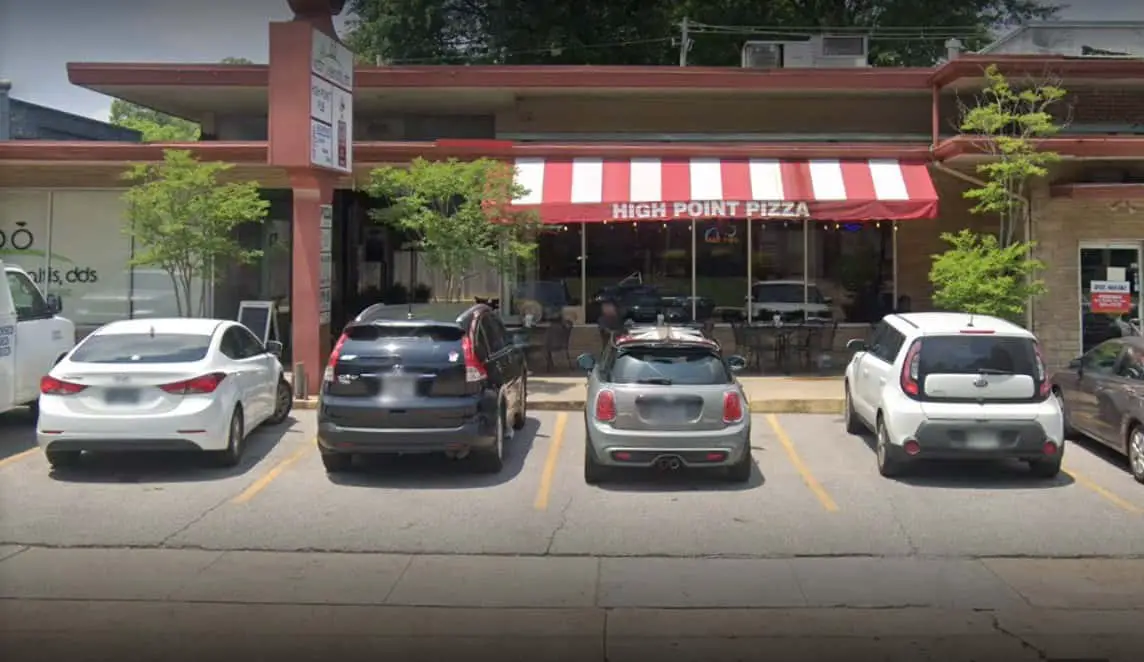 Address: 477 High Point Terrace, Memphis, TN
Phone: (901) 452-3339
Google Rating: 4.6/5
TripAdvisor Rating: 4.5/5
Yelp Rating: 4/5
Voted one of the best places for pizza in Memphis in 2016, and finalist of the 2015 Memphis Restaurant Poll, High Point Pizza stands out as a great place to have a meal.
Their aim to fill a demand for first-class food is well achieved. As a plus, both staff attention and environment are top-of-the-notch.
Try their chicken tenders for starters, and then go for a Bacon Cheese Burger pizza with beef, bacon, Cheddar Jack cheese blend, and mustard. And if you want to make your evening complete, round it up with homemade Zeppole.
High Point Pizza stays closed on Mondays. On any other weekday, they are open for both lunch and dinner times.
Address: 629 S Mendenhall Rd, Memphis, TN
Phone: (901) 207-1546
Google Rating: 4.2/5
TripAdvisor Rating: 3.5/5
Yelp Rating: 3/5
Craving a legendary Broadway pizza? Well, the name itself tells you this is the right place to look for it. With a great story to tell, Broadway Pizza has entered the pizza business never to retreat.
Their pies are available in three sizes, depending on the size of your group. Loaded with cheese and great toppings, they ensure a great evening meal for anyone who steps inside their restaurant.
Go for their "Around the World Beef" pizza, with beef, mushrooms, peppers, and onions. Or raise the stakes with their "Broadway Special". Whatever the choice, you will certainly not regret it.
Start your meal with the right foot with one of their appetizers or entrees, and end it up with a generous slice of cake. A fantastic choice when visiting Memphis, TN.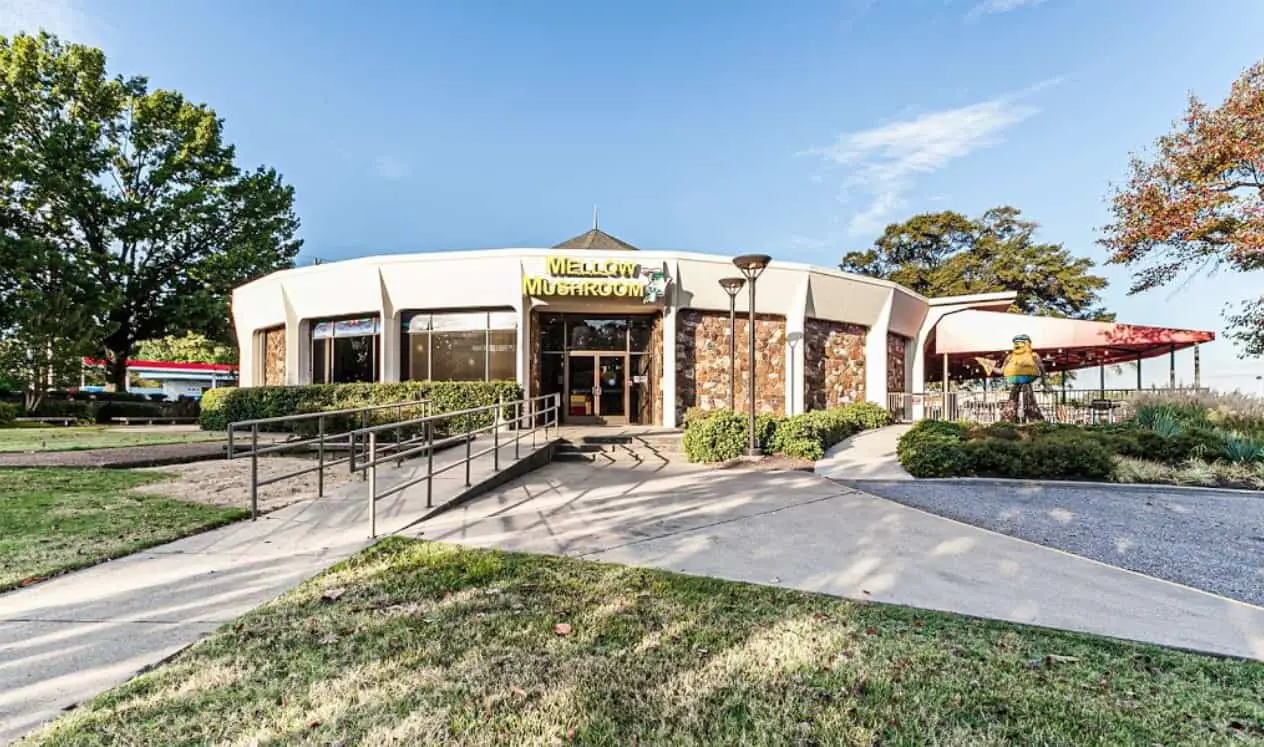 Address: 5138 Park Ave, Memphis, TN
Phone: (901) 562-1211
Google Rating: 4.2/5
TripAdvisor Rating: 4/5
Yelp Rating: 3/5
With quite a special building design, Mellow Mushroom makes it clear they are not just one more pizza place in Memphis, TN. Located in the Eastgate shopping center in East Memphis, it serves fantastic stone-baked pizzas.
Choose among their unique list of pizza offerings, and decide which of the three available sizes you and your group are up to. Veggies or gluten-free choices? Transform them by simply asking the staff!
One of our favorites choices is their Mighty Meaty. Mellow red sauce with pepperoni, sausage, ground beef, ham, and bacon. And, of course, loads of mozzarella cheese!
As you wait for your order to come, you can enjoy their appetizers variety. But don't miss on their over 50 beer list either before, during, or even after a nice pizza meal!
Address: 1495 Union Ave, Memphis, TN
Phone: (901) 725-0280
Google Rating: 4.6/5
TripAdvisor Rating: 4.5/5
Yelp Rating: 4/5
Located in midtown, Memphis, Little Italy pizza place offers one of the best New York-style pies in the city. Available for dine-in, takeaway, or delivery, this pizzeria covers both taste and comfort requirements.
And when we talk about covering guests' requirements, we also include staff attention and service. Order your pizza, and have it served or ready for pick up within minutes!
Go by the slice or choose among their four different possible pizza sizes. Browse their mouthwatering list of pizzas, or get anxious when creating your own. There is a wide variety of fresh toppings for you to combine.
And if you want to try some other Italian specialty, you can also create and order your own Stromboli or Calzone. They are worth the shot!
Address: 4695 Poplar Ave, Memphis, TN
Phone: (901) 207-4200
Google Rating: 4.4/5
TripAdvisor Rating: 5/5
Yelp Rating: 3/5
Proud of claiming themselves as "the world's best Detroit-style pizza place", Jet's pizza sets the bar high for any competitor. Their deep-dish pies have a special dough that keeps a light airy center inside a golden crust.
At Jet's Pizza, they use their special signature pans, which adds extra value to their deliveries. Each with daily-made dough, so they look and taste as fresh as possible.
However, they can also deliver other great pizza styles. Hand-tossed round, thin-crust, New York-style. You name it, they have it. Gluten-free pies are also available.
Give your favorite pizza experience a grand finale with a dessert from their menu. Grab a sweet bite before going home and enjoy a complete meal from start to end.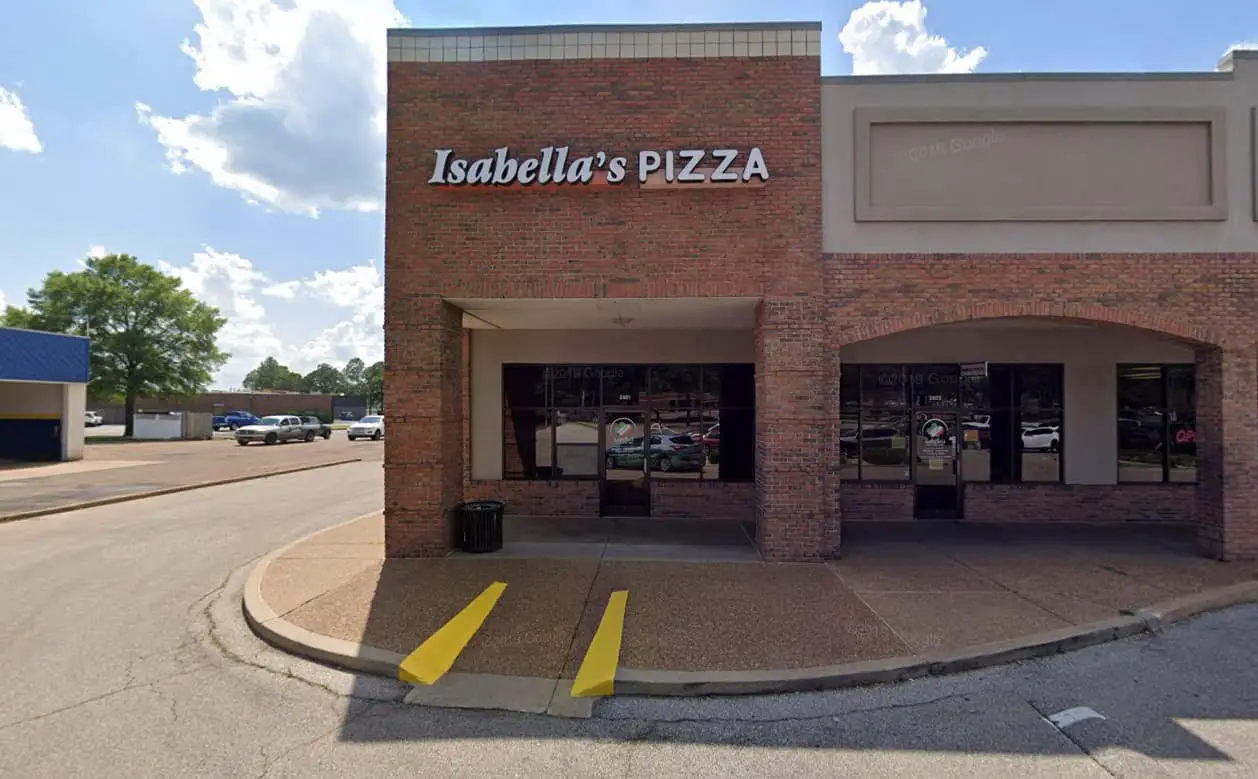 Address: 2801 Bartlett Blvd, Memphis, TN
Phone: (901) 382-1007
Google Rating: 4.6/5
TripAdvisor Rating: 4.5/5
Yelp Rating: 4/5
Also called "Isabella's on Bartlett", this pizzeria claims to be more than just your average pizza parlor. A casual dining restaurant that takes pride in serving good quality and tasty food.
The secret for their success may be their freshly prepared pizza, with daily-cut ingredients and home recipe sauce. Whether it is one of them, or all altogether, this pizzeria knows its stuff.
Go by the slice, choose among their three possible sizes, or go half and half with two of their specialty pizzas. Additional toppings are also available.
Our suggestion: order their Philly Steak Pizza. A combination of steak, onions, bell peppers, mushrooms, and extra mozzarella cheese. Vegetarian regular and stuffed pizzas are also available!
Address: 1636 Winchester Rd, Memphis, TN
Phone: (901) 345-5164
Google Rating: 4.7/5
TripAdvisor Rating: 4.5/5
Yelp Rating: 4/5
Located in mid-south Memphis, TN, the Italian Rebel pizzeria is proud to use the best possible ingredients. Their homemade sauce, sausages, and meatballs make an outstanding pizza experience in the city.
With a family-size pizza that serves 24 slices, you can choose up to six toppings to create your own pie. Otherwise, you can go by the slice, or go for medium or large, with six or twelve slices each respectively.
Whatever you choose, you cannot miss out on their Italian sausage topping. Its flavor is unique and really adds up to the quality of your pizza.
Dine-in, or order for pick up. Italian Rebel pizzeria is open Monday through Friday for lunchtime only. So you need to seize the moment and give it a try!
Address: 1199 Ridgeway Rd Memphis, TN
Phone: (901) 345-5164
Google Rating: 4.7/5
TripAdvisor Rating: 4.5/5
Yelp Rating: 4/5
At Pyro's pizza, everyone gets the pie they look for. Whether it is for taste or health reasons, nobody is left outside. A great choice to meet with friends or family and enjoy a nice pizza experience.
Browse their breathtaking list of specialty pizzas, or build your own pie. Gluten-free and cauliflower crusts are also available.
Need help in making up your mind? Try their Southwestern pizza, and have your mind – and palate – blown. Make sure you add something from their "Bites & Treats" list. Complete, high-quality meal guaranteed.
And to make this even better, you can choose from their bottled or draft beer selection from local breweries to go with your meal. Wines are also available for those who prefer them.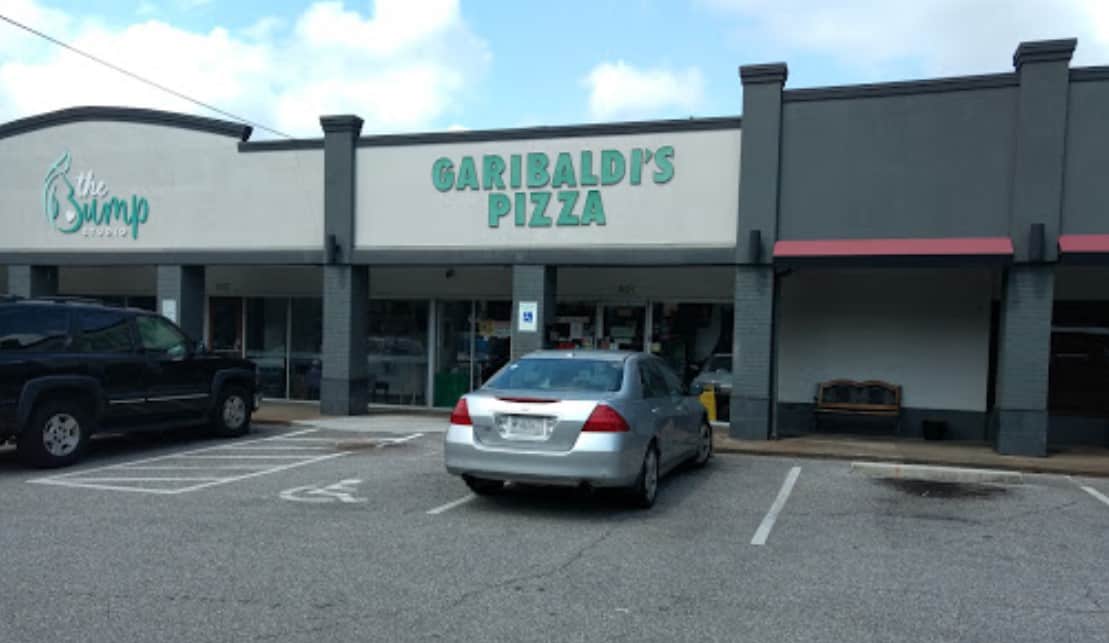 Address: 764 Mt Moriah Rd, Memphis, TN
Phone: (901) 763-4111
Google Rating: 4.6/5
TripAdvisor Rating: 4/5
Yelp Rating: 3.5/5
If you are looking for authentic Italian cuisine in Memphis, TN at an accessible price, then Garibaldi's is the answer to all of your problems. This pizzeria has been in the business since 1975 following traditional recipes.
Dine-in, order for pickup or delivery. Whatever the choice, you will always receive one of the best homemade pizzas you have ever tried with fresh ingredients to choose from.
Enjoy a full meal by ordering some Pepperoncini Peppers as an appetizer. Continue with their special Garibaldi's Supreme, and round it up with their Italian cannolis for dessert.
And if you are into thin and crispy Neopolitan pizzas, Garibaldi's pizzeria has it for you, too! Recreating a 500-year-old dough recipe, this is a mouthwatering choice!
Conclusion
Out of the numerous pizza options that you may find in Memphis, TN, there is a high-quality selection for you to enjoy exactly what you are craving. Whether it is Sicilian, Detroit-style, Neopolitan, deep-dish, or New York-style, you can find it without stepping a foot out of the city boundaries.
What is best, you even have pizza places in the city to enjoy a game or a nice evening with friends where you can eat and drink from a great selection of draft beers or wines.
We would like to know if you have ever tried any of these, so feel free to comment below and tell us about your experience! Share your thoughts with the community, and tell us about any other great pizzeria in Memphis, TN that may not have been included in this article!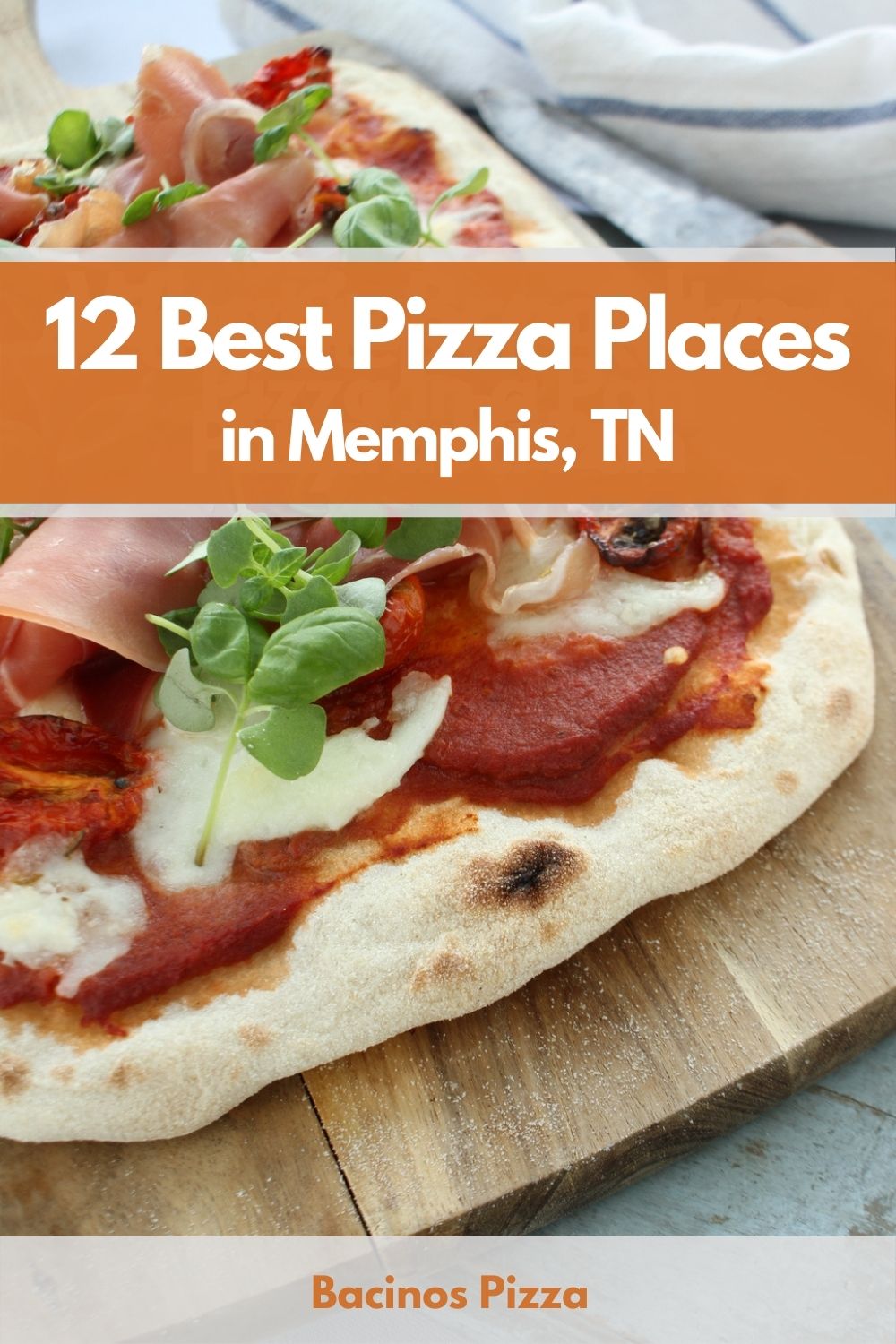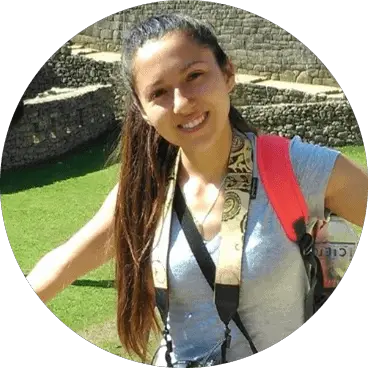 Kathryn's love for pizza started when she was still young. When she was young, she's been a picky eater–that's what her Mom used to say. The only food that she enjoyed and loved was pizza–until now! Her love for pizza turned into a passion!