For a lot of us, cheese is the best part of any pizza. So what if you could have even more cheese … in the crust? Even the lactose-intolerant among us are drooling at the thought! So let's look at over thirty top cheese crust pizza recipes. And you can play with the toppings to suit you better!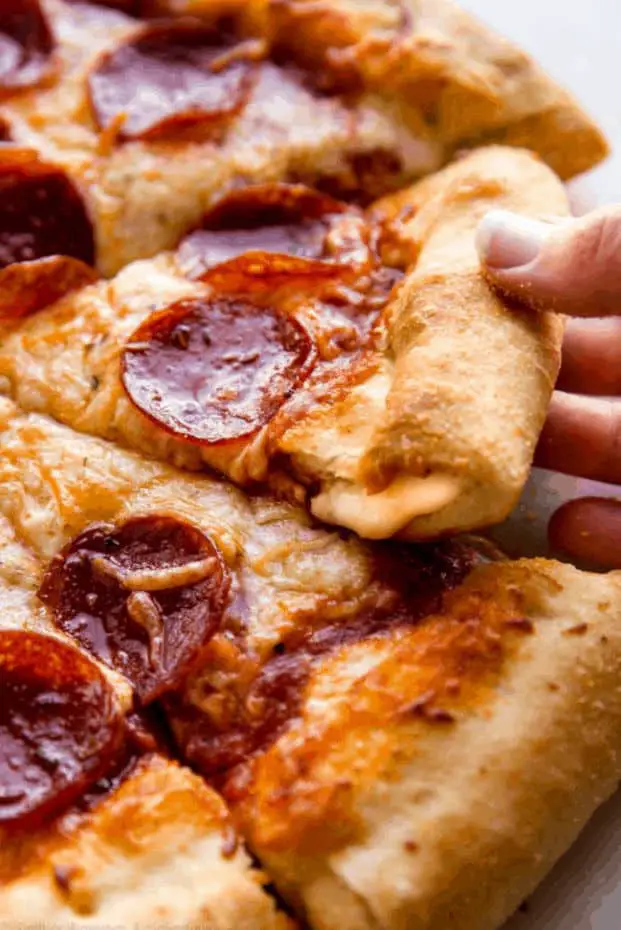 Sally's Baking Addiction is a wholesome recipe blog and she enjoys making things from scratch. So you could use her recipes for whole wheat and plain wheat pizza dough. For the cheese crust, arrange 6 pieces of string cheese around the edge and tuck them in. The pizza will be heptagon-y rather than round though. Add toppings and bake. Here, SBA chose pepperoni and mozzarella.
2. One-Pot Chef's Cheesy Stuffed Crust Pizza
If you're one of those people that throws a fit when anyone cuts the crust and throws it away, you'll love this cheese crust pizza. And it may even convert the crusty blasphemers in your life! Make this dough from scratch using flour, yeast, sugar, salt, pepper, olive oil, and warm water. Proof for an hour then lay shredded mozzarella around the edges. Toppings include diced bacon.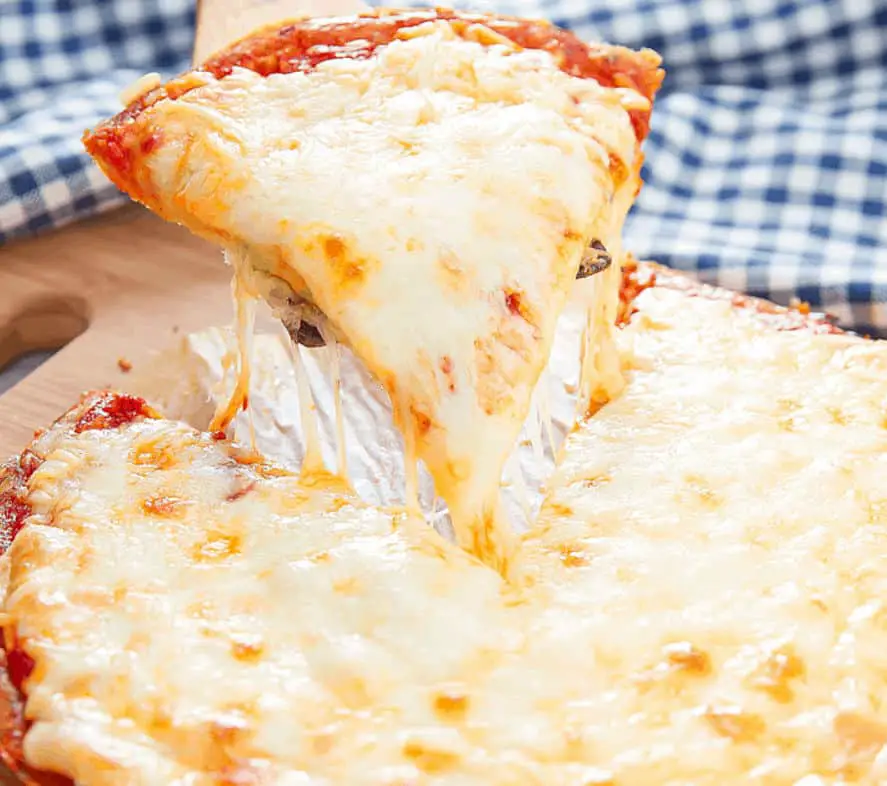 Are you dodging gluten but are fine with lactose? Try this low-carb (but still high in calories) no-flour cheese crust. The secret is … cheese. Parmesan, mozzarella, and cheddar. And that's just the pizza base! Mix the three cheeses with eggs and Italian seasoning. Pulse them in a blender then spread and bake for 20 minutes. Add your topping (more cheese!) and bake for 10 minutes.
4. Lauren Morrill's Cheesy Story Pizza
You can make this quick, simple pizza using store-bought ingredients. Particularly string cheese a seasoned can of crushed tomatoes, and store-bought pizza dough. Adam (Lauren's husband, FYI) uses the well method to knead pizza dough from scratch. If the string cheese is too thick, slice lengthwise and pinch them into the edges. Bake on a pizza screen or parchment paper.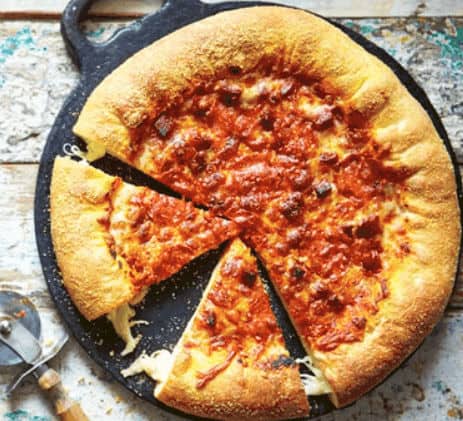 When you're making cheese crust pizza, using cold dough is easier because it tears less. You can also chill the cheese to help it retain its shape inside the crust. For the dough, use milk, flour, sugar, yeast, and olive oil. Proof the dough for 2 hours then chill (but don't freeze) for 2 days. This version is a stuffed margherita so the toppings are a garlicky tomato sauce and cheese.
6. Queenii's Stuffed Garlic Knot Pizza
So far, the cheese crust pizza recipes we've looked at have simpler toppings – mostly tomatoes and more cheese with a bit of pork. Queenii's version is meatier. Roll the dough so it's thicker on the edges and thinner in the middle. Cut notches into the edges and fill the notches with cheese stick cubes to form knobby garlic knots. Brush them with garlic butter, add toppings, and bake.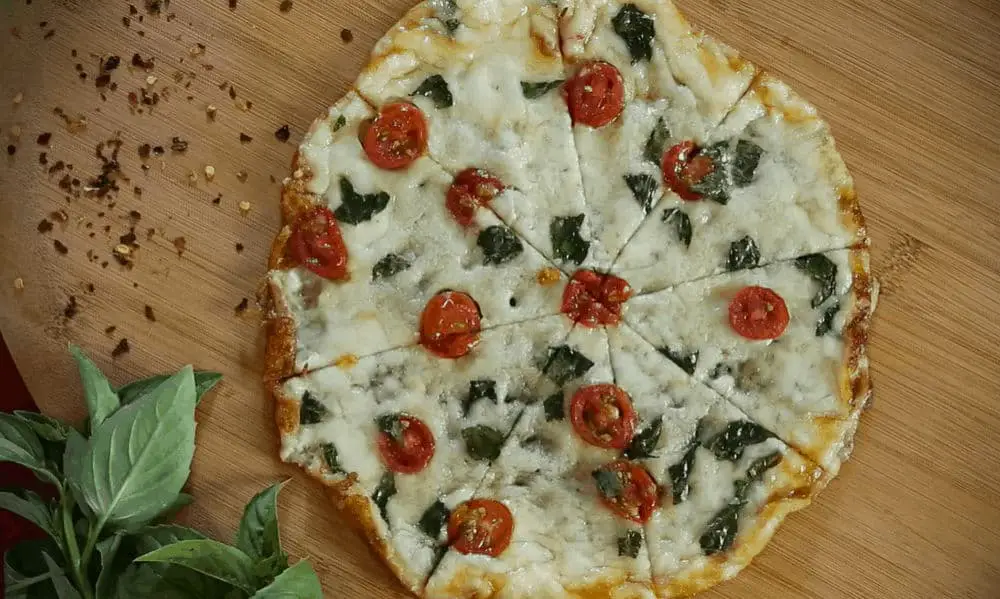 If you don't have an oven (or you're trying to cut down the power bill), this skillet pizza is just the thing. You'll need shredded mozzarella and bocconcini (mozzarella balls). Melt the shredded cheese over medium heat. That's about 3 minutes. Top your cheesy crust with sliced bocconcini, sliced (cherry) tomatoes, and basil. Leave a margin along the edges so the crust can puff up.
8. Cheesy Chicken Stuffed Crust Pizza
This cheesy chili chicken recipe will fulfill your pizza cravings. The dough is standard – flour, salt, sugar, olive oil, and warm water. You'll need seven mozzarella sticks for the crust. Line them along the circumference of your pizza. Wet your hands and seal in the cheese to avoid leaking. Toppings here include fried chicken, chili flakes, bell peppers, jalapeno, and sauces. [31 Best Chicken Crust Pizza Recipes]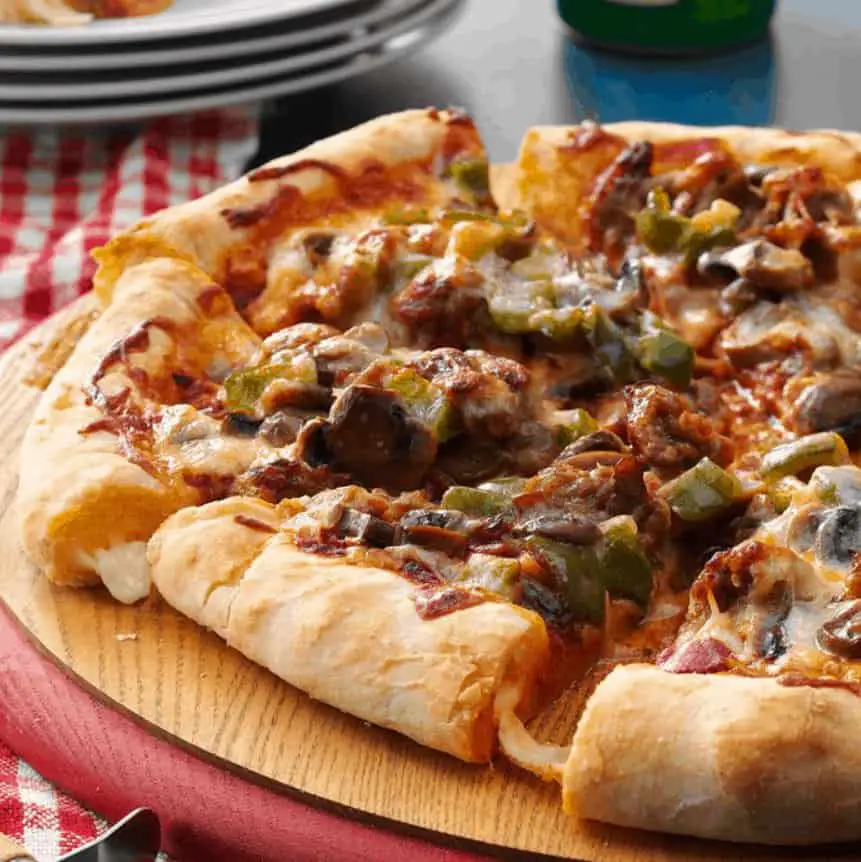 The easiest cheese crust pizza recipes rely on string cheese aka cheese sticks. This is because it's easy to tuck them into the hollow edges of your pizza. And string cheese leaves far less mess. Prepare the dough, line the edges with string cheese, and fold the lip to cover the cheese. Bake for 10 minutes. Now add the toppings – Italian sausage, mushrooms, and spices. Bake until done.
10. Cheese Burst Pizza
With most cheese crust pizzas, the cheese is stuffed around the rim. But in this case, a cheesy mix is stuffed between two sheets of dough, then more cheese and toppings are added above that. The 'stuffing' sauce is made with milk, shredded cheese, and butter. Brush this sauce over the bottom crust, add an upper crust, then sprinkle toppings over the whole thing and bake.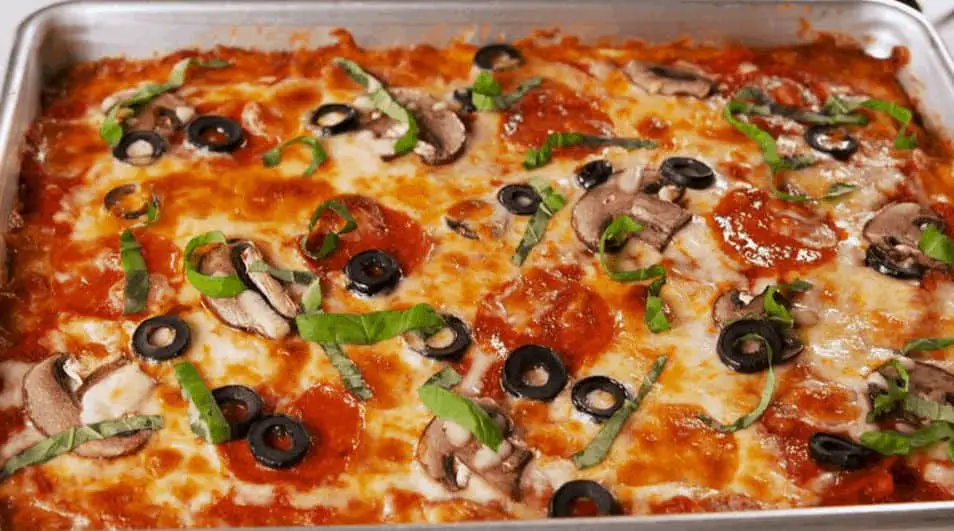 This 'diet-friendly' pizza is so easy to bake. It doesn't use any flour – the pizza crust is nothing but eggs and cheese. Beat said eggs with shredded mozzarella, parmesan, salt, and pepper. Bake for about 15 minutes until it's firm and golden. Spread pizza sauce, more mozzarella, pepperoni slices, mushrooms, basil, and olives over your pizza crust, and bake for another 15 minutes.
12. Cheesy Pizza Sandwich
Here's another example of center-stuffed pizza crust. Use two sheets of pizza dough – but you can also use tortillas, pita bread, or chapatis. The secret is the sauces. This pizza has liberal dollops of chili sauce and mayo sauce, all made from scratch. Marinate and fry the chicken then spread it on the pizza. Add cheese, place the top dough layer, more cheese, then fry or bake.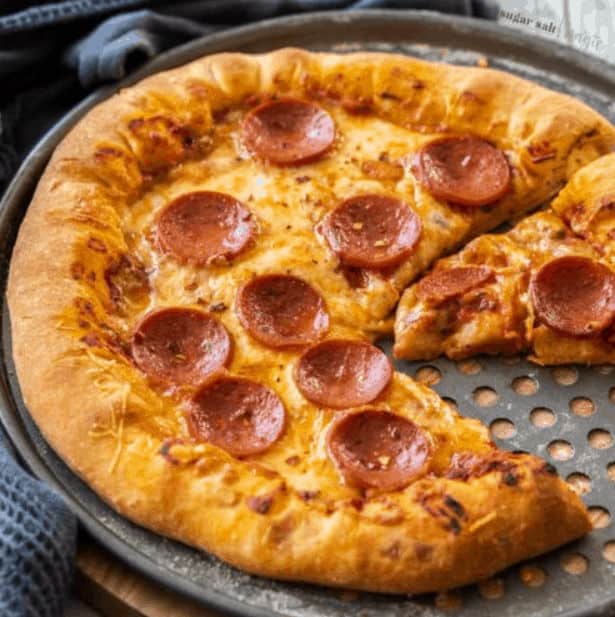 Pepperoni is a popular choice for cheese crust pizza. Possibly because the process of stuffing the crust is drawn out, so once you're done, you want low-fuss toppings. And with pepperoni, you just slice and place. A sticky homemade dough works best because it binds the stuffing better. Use string cheese along the borders, roll the dough over the cheese, brush, and bake.
14. Mini Crusty Chicken Pizza
With regular cheese crust pizza, the middle of the pizza base is softer while the crispy crust is stuffed with cheese. In this version, every 'pizza' is only a few inches in diameter so the whole base is crisp and crunchy. Mix cubed chicken breast with seasonings, selected vegetables, and oil. Slice the dough into mini pizzas and top with chicken and cheese. Bake until golden.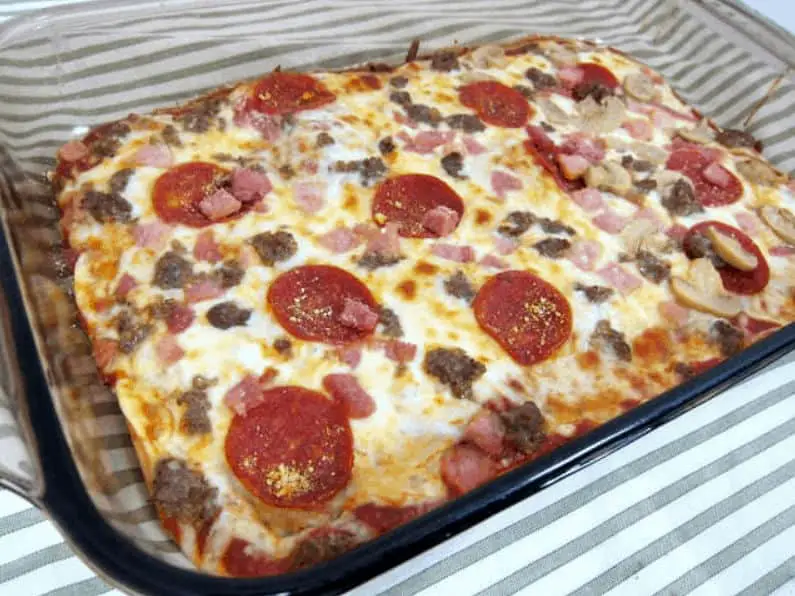 Turns out a lot of us enjoy flourless pizza, so here's another way to approach it. The dough is a mix of parmesan, garlic, eggs, and cream cheese. Use a hand mixer to combine these, adding salt, pepper, and garlic powder for seasoning. Spread the mixture onto a sheet pan and bake for 10 minutes. Top with pizza sauce, mozzarella, and selected toppings. Bake for 10 more minutes.
16. Quickie Stuffed Pizza Crust
The recipes we've seen so far had home chefs making their own dough. Here's a version for us Regular Joes and Janes. Open a can of refrigerated pizza crust. Instead of rolling it, just press it onto a pizza pan, checking that the edges overlap the pan. Line those edges with string cheese and press the dough to hide the cheese. Top with pizza sauce, cheese shreds, and pepperoni.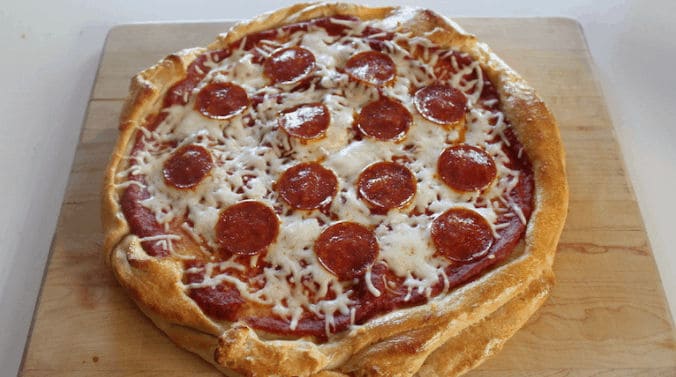 If you're in a rush, try this double-trouble pizza built off Pillsbury pizza dough. Use two packs of thin crust. Place the first sheet of dough on the pan and lay slices of cheddar on it. Cover with the second pack of dough and brush with beaten eggs and butter. Bake them for 15 minutes before applying pizza sauce, pepperoni, and cheddar. Put it back in the oven for 10 minutes.
18. Hot Dog Crust Stuffed Pizza
What if you want a cheese crust pizza … but without the cheesy crust? Try this wiener pizza that mimics the Pizza Hut version. Make the pizza dough and arrange hot dogs around the rim. Fold the hotdogs inside the dough so nothing is peeking out. Use a set of pizza molds or cheese rings to shape the crust, then add pizza sauce, cheese, pepperoni, and olives as toppings.
If you're dieting, be careful to distinguish between low-carb and low-calorie. Why? Because many protein diets (keto, paleo, Mediterranean) are high in protein and rich in calories. But their carb count is impressive. Take this cheese-only pizza as an example. And it's ridiculously easy to make. Blend shredded cheddar with dry parmesan. Spread on a sheet and bake until firm. Then add toppings.
20. Cheddar Crust Pizza
Stuffed pizza recipes mostly use mozzarella sticks or string cheese. They're easier to position and make way less of a mess. But if you prefer the tang of cheddar, try this recipe. Use bread flour, yeast, and olive oil to make the dough. Instead of rounded mozzarella sticks, line the crust with oblong cheddar sticks and seal in with wet fingers. Add the rest of your toppings and bake.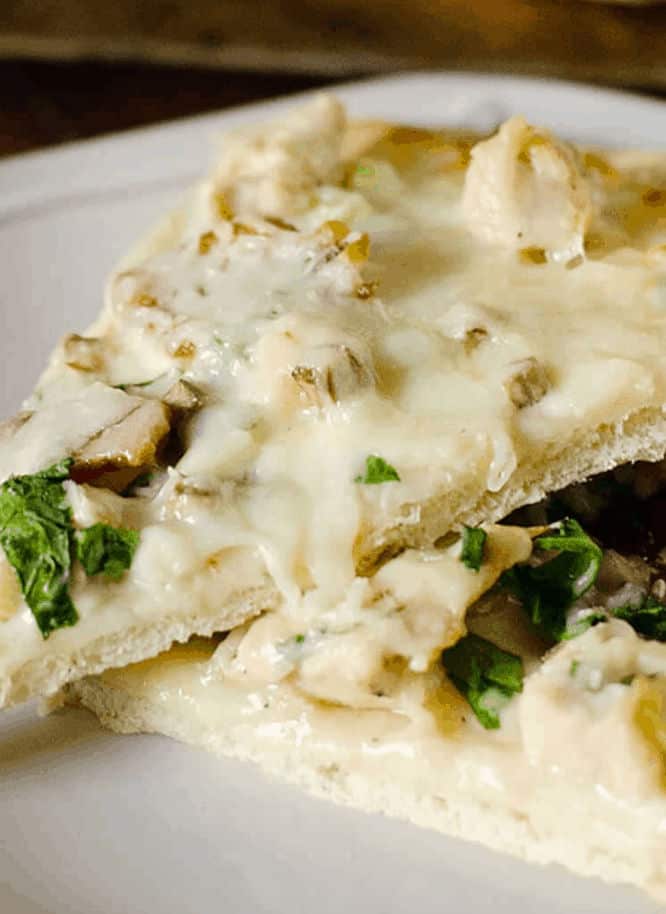 I think by now we're all familiar with protecting pizza edges. We know to seal with a fork dipped in water and use string cheese for ease. So let's try stuffed pizza with more daring toppings. Cook up a smooth hearty alfredo sauce with milk, corn starch, parmesan, flour, and cream. Spread the sauce on your stuffed dough then add chicken, mushrooms, bacon, artichoke… and more cheese.
22. Meaty Madness
You'll have noticed the quickest route to pizza toppings is deli meats. Mostly pepperoni. But if you want to be more adventurous, try this meaty mix of toppings with salami and ground beef. The Knorrox barbeque spice enhances the beefy taste. For the cheese crust, wrap boxy cheese sticks along the sides of the dough. For the dough, you can use creamy yogurt instead of water.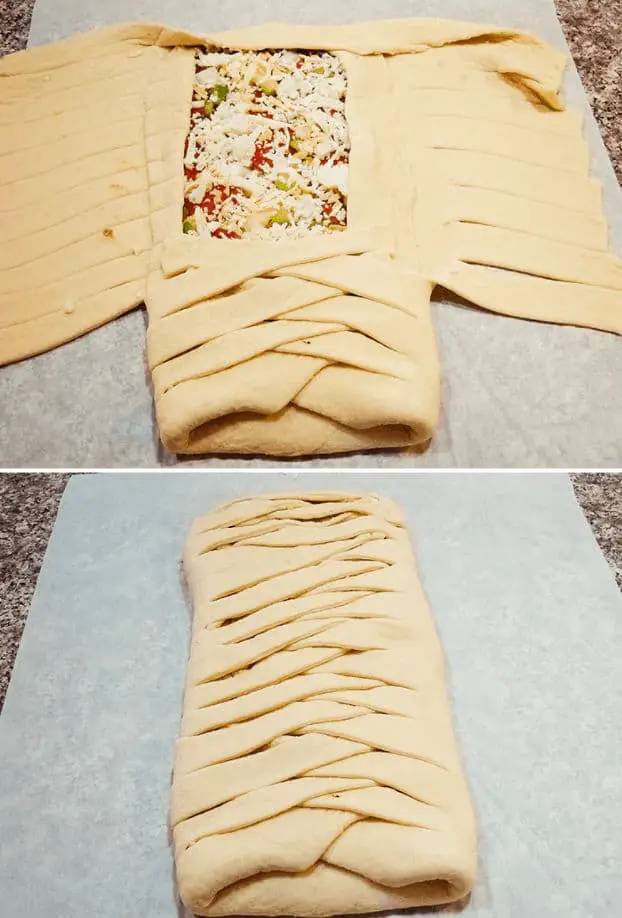 Delightful puns aside, this entire pizza is stuffed and has a thin crust so it's gorgeously crispy. And the braids are pretty too! Stretch the dough into a rectangle. Spread toppings in a narrow strip down the middle – sauce, salami, and lots of cheese. Cut slits on the plain sides and braid them into an oblong cheese crust pizza pocket. Proof for 20 minutes then bake for 20 more.
24. Keto-friendly Cheesy Dough
Yes, some of the ingredients on this list sound alien. But if you're living the keto life, you should be familiar with them. And given all those dietary restrictions, it helps to know what you can substitute to accommodate your lifestyle. You're mixing mozzarella right into the dough so yes, it counts as cheese crust pizza. The dough also has eggs, xantham gum, and almond flour.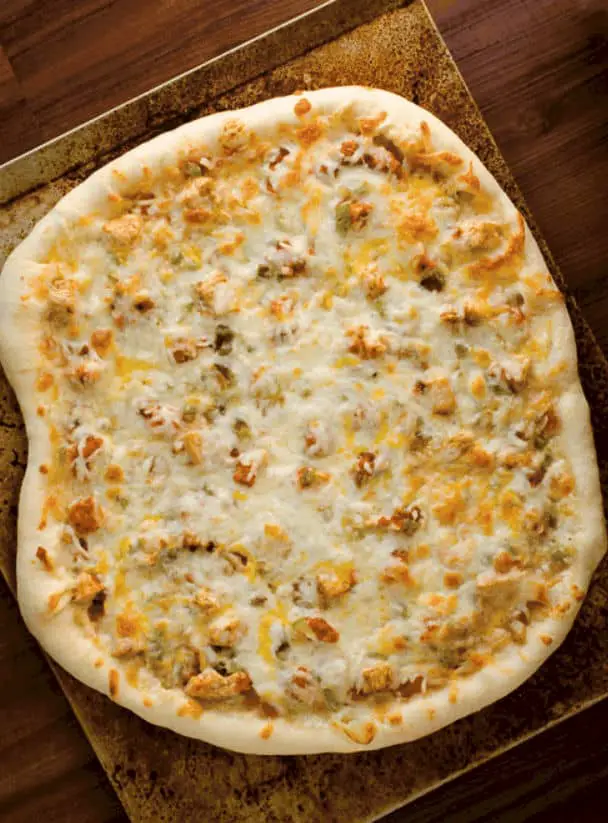 This spicy stuffed pizza is full of typically Mexican flavors. Use shredded Mexican cheese (over a dozen types exist so pick the one you like best). You can also use a fajita spice mix. Replace pizza sauce with salsa to get the right blend of flavors. As usual, string cheese goes along the rim for stuffing. Cut the chicken into tiny pieces so you can spread it evenly around the dough.
26. Greg's Kitchen Stuffed Pizza
If you love that Aussie accent, you could rewatch this video for hours. But do try to follow the actual recipe, it's quite simple. The basic ingredients are salami, tomato sauce, pizza dough, and grated mozzarella. The latter goes around the edge to stuff it. Seal it carefully with a fork because it won't stay in place like cheese sticks do. Oregano, chili flakes, and basil are great on this pizza.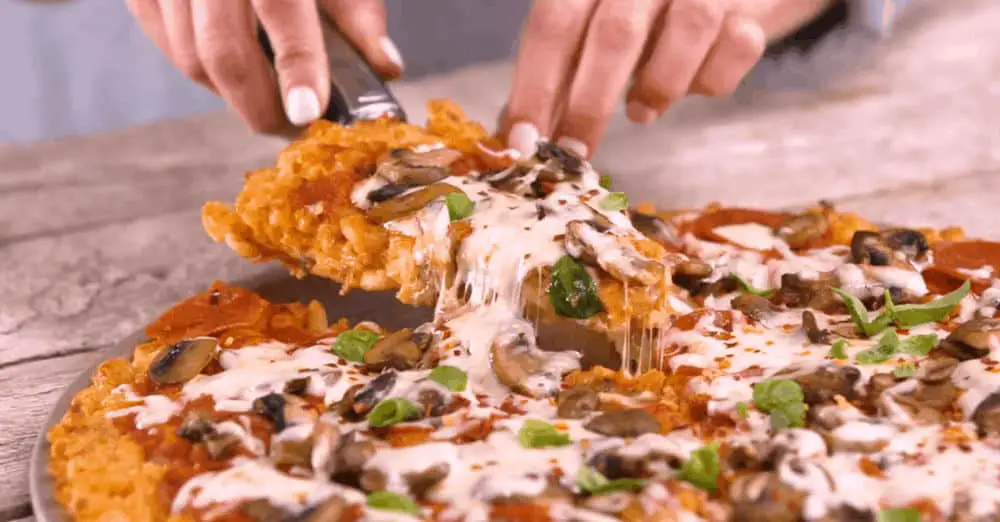 Could anything beat a cheese crust pizza? How about a mac 'n cheese crust pizza? Yes, it's exactly what it sounds like. Instead of using flour stuffed with cheese, you bake mac 'n cheese until it's firm then add pizza toppings and bake some more. Good topping options include pepperoni, mushrooms, and basil. Elbow macaroni binds best. Don't forget the breadcrumbs!
28. Double Cheese Crust Pizza
Here's a handy tip in making pizza dough. Most of us add yeast to water and mix it with the flour. But instead, you can mix dry yeast with the flour and dissolve the sugar in your water or milk. That helps the dough rise more evenly. Generously spread crumbled mozzarella along the sides to make a thick cheesy crust. Paneer toppings give the pizza its 'double cheese' street cred.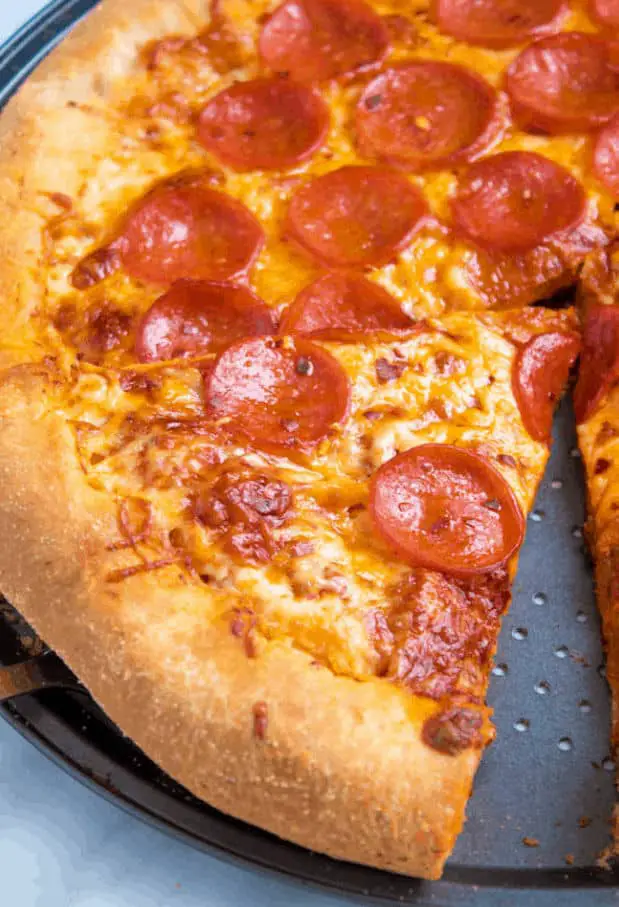 Yes, yes, string cheese makes the best crust filling. But it's also more expensive than regular cheese. So if you're on a budget, just take a regular block of cheese, chill it for easier cutting, and slice strips or sticks to line your pizza borders. But remember, homemade dough takes 2 to 3 hours so don't let those foodie videos fool you! Also, this pizza here is topped with pepperoni.
30. Nick Saraf's Double Stuffed Cheese Pizza
The debate between thick and thin crust is never-ending. But generally speaking, cheese crust pizzas have thick sides and a thin middle. Not this one. This one is puffy and fluffy all through! And he shows you how to make marinara sauce as well. The pizza has two layers of dough with marinara and a cheesy mix between them (mozzarella + cheddar). Hence the satisfying swell.
Store-bought dough is always declared inferior. But it can work if you use it right, as this Pillsbury recipe proves. For the crust, go for gold with string cheese. For the topping, try pepperoni, your sauce of choice, and an Italian cheese blend. The blend often contains Parmigiano-Reggiano and Pecorino Romano, sometimes with mozzarella, and provolone.
What's your favorite cheese crust pizza recipe? Share it with us in the comments!
31 Cheese Crust Pizza Recipes
Ingredients
One-Pot Chef's Cheesy Stuffed Crust Pizza

Lauren Morrill's Cheesy Story Pizza

Queenii's Stuffed Garlic Knot Pizza

Cheesy Chicken Stuffed Crust Pizza

Cheese Burst Pizza

Cheesy Pizza Sandwich

Mini Crusty Chicken Pizza

Quickie Stuffed Pizza Crust

Hot Dog Crust Stuffed Pizza

Cheddar Crust Pizza

Meaty Madness

Keto-Friendly Cheesy Dough

Greg's Kitchen Stuffed Pizza

Double Cheese Crust Pizza

Nick Saraf's Double Stuffed Cheese Pizza
Directions
Select your favorite recipe.
Organize all the required ingredients.
Prep a Cheese Crust Pizza in 30 minutes or less!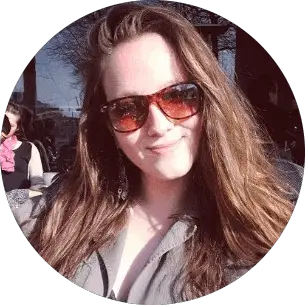 Barbara is an enthusiastic food-exploring person that goes through different culinary experiences. She got inspired by creating a pizza blog post after she tasted one of the best-selling pizzas in Toledo.