When you go on a protein diet, you'll notice three things very quickly. One, you can eat anything you want, as long as it has low-to-no carbs. Two, carbs exist in a lot of sneaky places (like vegetables!). Three, you have to eat massive amounts of food to get the same calories.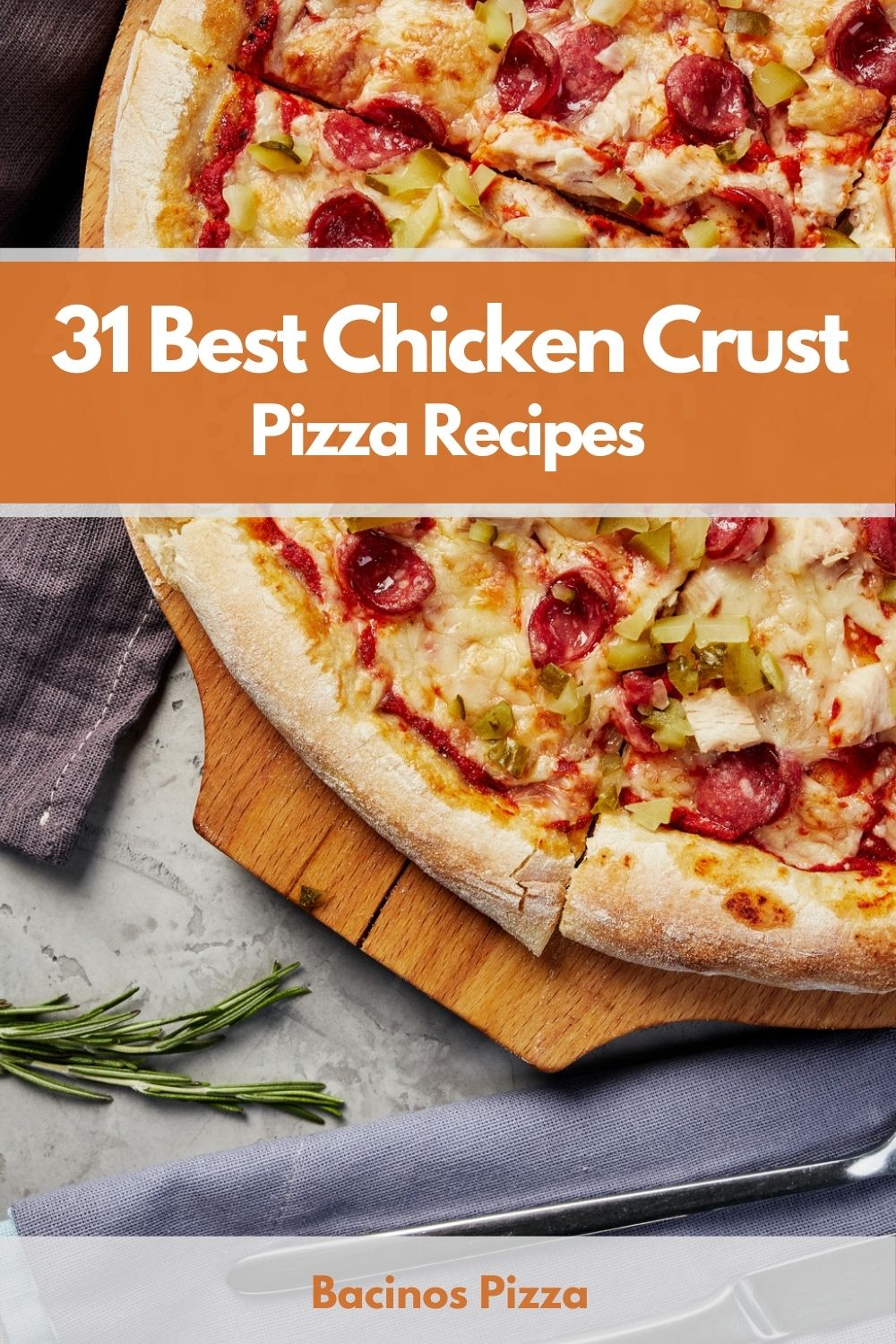 Some people even get bored of eating because the volumes are just too much! Imagine a diet that makes you sick and tired of food! This could be why low-carb and keto recipes are so exciting – they have to be! So let's check out some protein-heavy chicken crust pizza recipes.
Keep in mind there are multiple methods to make a chicken crust pizza. You could use a double-dough-base stuffed with chicken. Or you could make a pizza where the rim is stuffed with chicken. Sometimes, the whole no-carb pizza base is made of chicken! Now, let's begin.
1. Keto Focus Chicken Crust Pizza
Not all chicken crust pizza recipes are keto-friendly, but this one is. The pizza base is made of chicken and the high-protein toppings include pepperoni and artichoke. The pizza has close to zero carbs, but with all that cheesy goodness, it's still high in calories and fun to eat. To make the base, mix fatty ground chicken with an egg and cheese. Press into a pan and bake.
This low-carb chicken crust pizza recipe only has four ingredients – in the base. That' shred chicken, grated parmesan, minced garlic, and eggs. Sea salt is good too. Mix this well, flatten it into a pizza shape, and bake until done (about 20 minutes). Wait 10 minutes for sealing. For toppings, try a white alfredo sauce with spinach, sliced red onions, and shredded mozzarella.
3. Simply Sufi's Stuffed Chicken Crust Pizza
Simply Sufi is a brand of frozen chicken tenders. You can buy them marinated or breaded, and any brand will do. They're extremely convenient for stuffed crust pizza. Just cook them, slit them longitudinally, stuff cheese sticks into the slit, then tuck these cheesy chicken sticks into the rim of your pizza. You can use more of your cooked chicken tenders as toppings.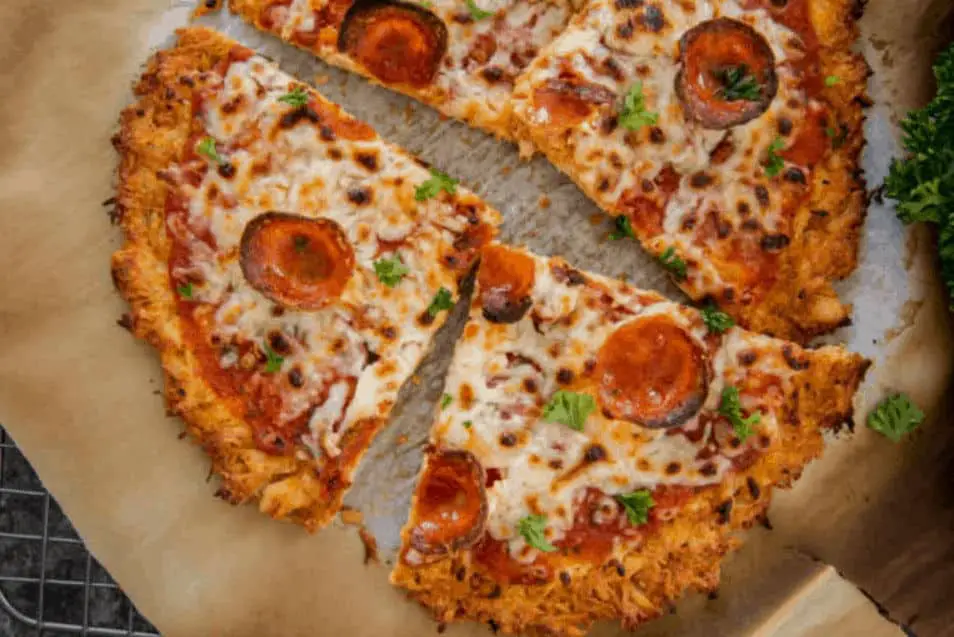 When you bake a chicken crust pizza base, you shouldn't top it immediately. After baking, let the chicken base rest (outside the oven) for 10 to 15 minutes. This dries out the chicken and lets it seal it can stay crisp and effectively hold the toppings. Also, the shredded chicken crust needs to be warm though, so it can melt the cheesy toppings and mix well with beaten eggs.
5. Anaya's Cheese and Chicken Crust Pizza
Anaya's recipe isn't in English, but her ingredients are easily recognizable and her steps are user-friendly. Plus you can mute the video if you need to. She makes the dough from scratch with slits along the edges. She makes a margin of cooked chicken and shredded cheese, using the slits to fold over the stuffed rim and form a pizza crust. Add the other pizza toppings.
At food joints, the word 'buffalo' is often followed by 'chicken wings'. But buffalo wing sauce (which does not come from wild cows) works on pizza too. Especially if the crust is made of chicken. This recipe uses ground Perdue chicken and blue cheese. The buffalo sauce serves as a substitute for pizza sauce and some goes in the crust. Top the pizza with cheese and onion.
7. Chicken Kebab Pizza Ring
When you see a plated pizza ring, it's easy to feel overwhelmed. How could you ever make that? It's easier than you'd think. Arrange the filling along the edges, leaving a small margin. Slit the center and fold the flaps over the sides, partially covering the toppings. In this chicken crust pizza recipe, the ring is stuffed with cheese, chicken kebabs, and pesto sauce.
Have you noticed pizza variants often come from communities outside The States? They take our basic concept of pizza and give it lots of delicious twists, so thank goodness for subtitles and translated captions! This recipe is a local one though. The thin-crust chicken has no egg mixed in so it won't rise. Top with ranch dressing, barbecue sauce, gouda, and green onions. [27 Best Air Fryer Pizza Recipes]
9. Chicken Tikka Bubble Pizza
When you're making low-carb pizza, your toppings should be low carb too. Suggestions include processed pork (salami, pepperoni, sausage), jalapenos, mushrooms, capsicum (bell pepper), onions, bacon, and – of course – chicken. This is a high-carb recipe though. The playful 'bubble crust' is made of stuffed dinner rolls filled with cheese and/or chicken.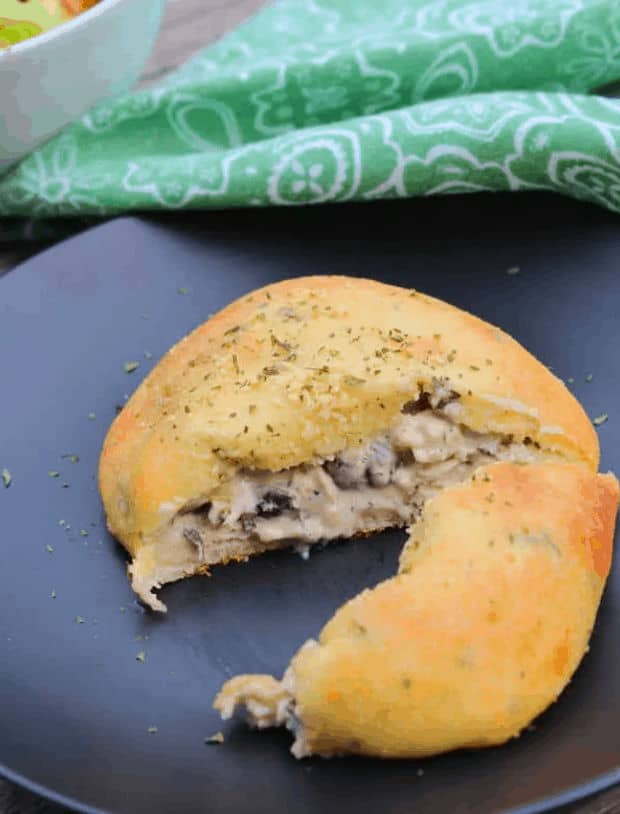 Marinara may be the most common pizza sauce, but it's not the only one. Your red sauce could have chili in it as well. Or you could slather your pizza base with a white dairy-based sauce or even a green chutney, pesto, or relish. This chicken recipe has creamy chicken encased in a baseball-shaped crust. Just fill the pizza, brush with egg wash, and bake.
11. Sam's Deep-Dish Double-Crust Chicken Alfredo Pizza
Baking a chicken crust pizza eliminates gluten allergies since these pizzas are often flourless. But if it's a vegan version, be wary of vegan cheese, which regularly contains nuts. Sam's version of a double-crust chicken pizza cake is probably the quirkiest alfredo ever make. And since the two pizza bases have chicken between, ut's technically a chicken crust pizza, yes?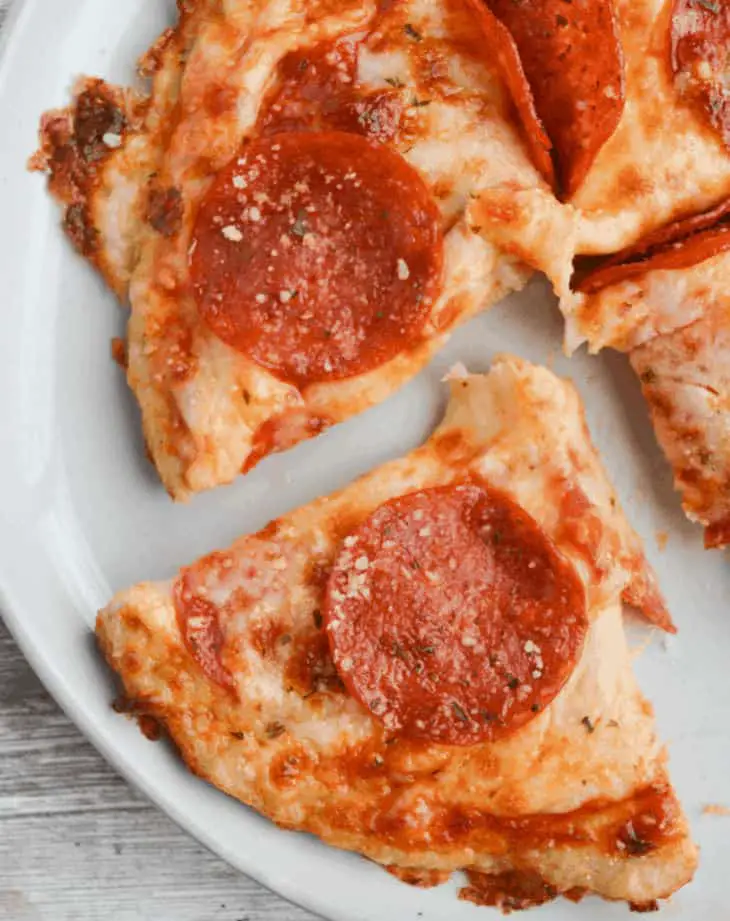 First off, For Frying Out Loud is a brilliantly punny name! Second, because lots of these chicken crust pizzas are intended for healthy lifestyles, air fryer is the magic word here!! And yes, you can now buy frozen chicken crust dough at the store. This version is made from scratch and has 500+ calories per serving. Be sure your crust fits your air fryer basket.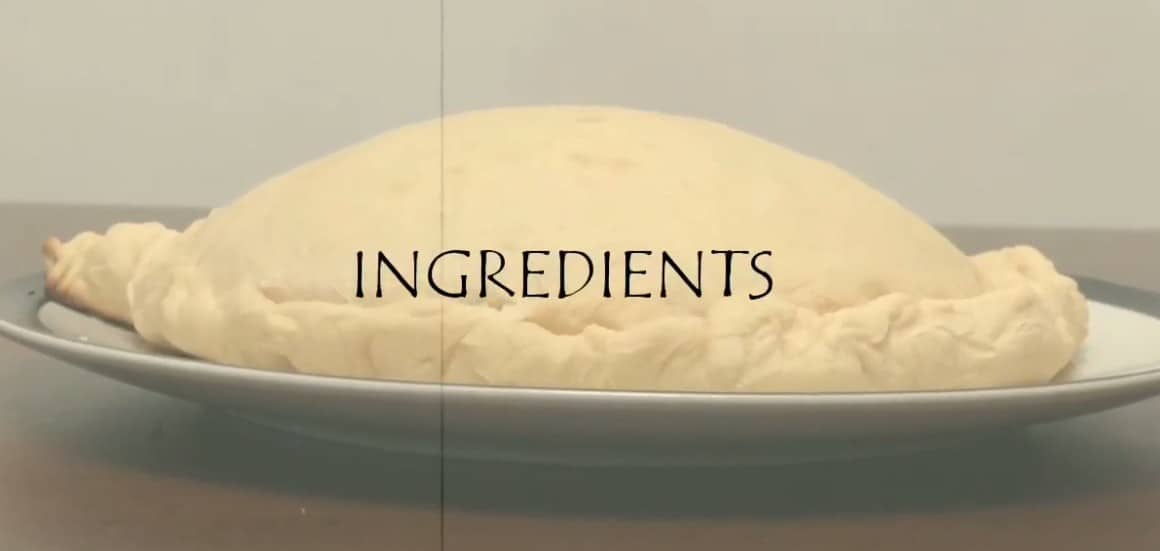 This one is a little on the iffy side … but technically, the top of the pizza balloon is made of pizza dough. And the filling is chicken-based. So it's an inflated pizza crust with chicken inside … which makes it chicken crust pizza, yes? Semantics aside, this pizza is fun to make. It's a cross between a pot pie and a pizza bowl, but with far less clean-up after the fact. Yum!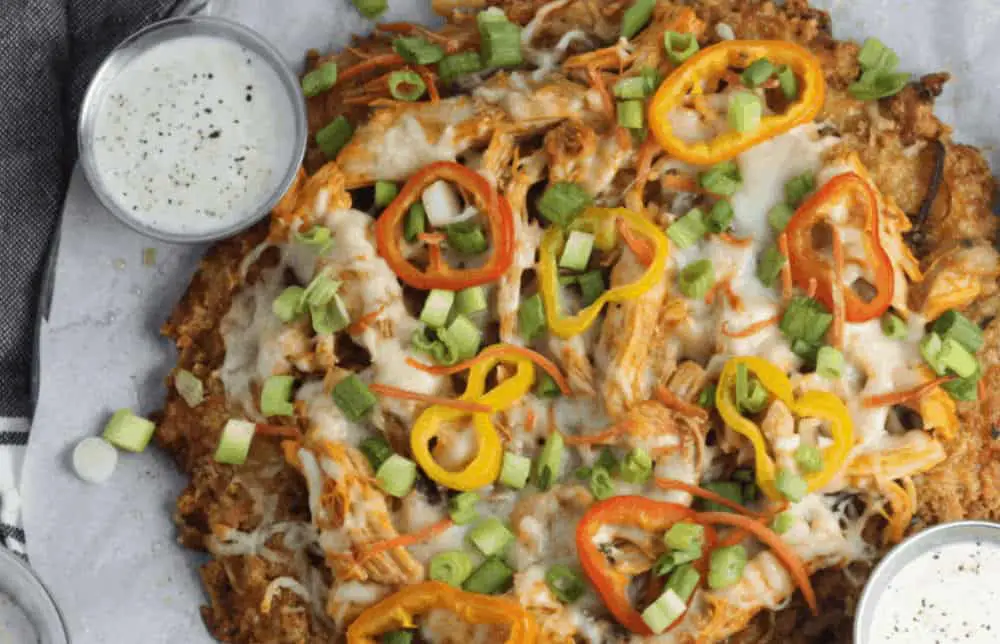 Here's something a little different. The pizza has a juicy chicken filling, yes. And the pizza is slathered with buffalo wing sauce at almost every stage, yes. Also, if you choose to, you can stuff the rim with chicken to truly make it a chicken crust pizza. But you know where the magic happens? In the crust. Made of pork rinds ground into flour. It's like a bacon crust!
15. Ketogenic Carnivore Chicken Crust Pizza
Carnivore pizzas are giving vegans a lot of beef, pun intended. Veggie pizza bases include mashed potatoes or cauliflower. Carnivore pizza bases (that are often keto-friendly) use chicken, crumbled pork rinds, or some other form of meat flour for meaty crusts. This recipe has no nuts, flour, or dairy so it's allergy-free. The chicken is mixed with powdered pork rind.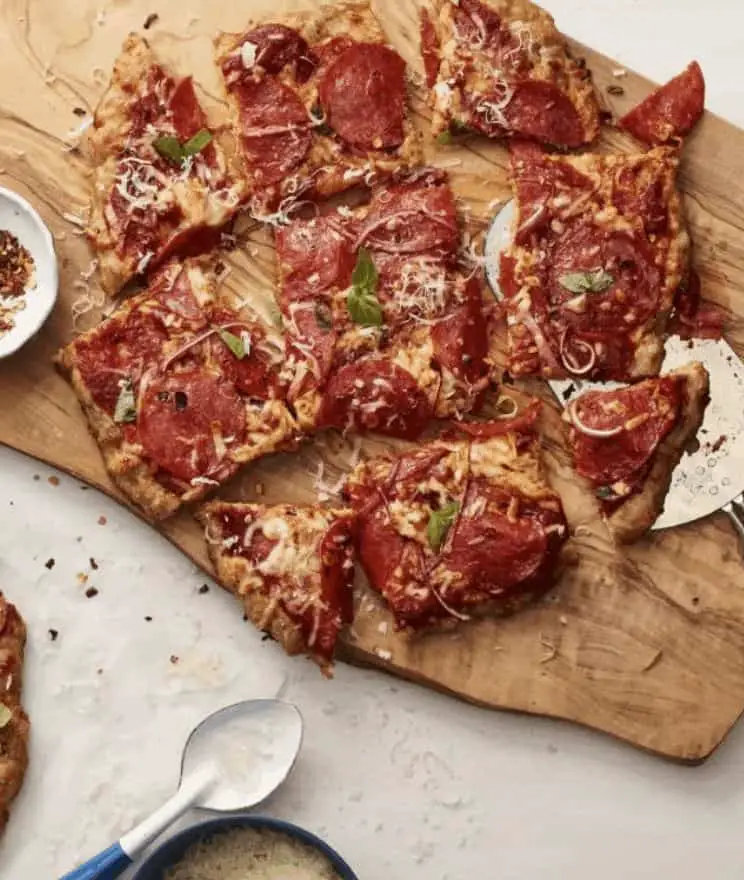 With chicken crust pizza, you need to go thin or go home. The thinner the crust, the crisper it is, and the better it holds your toppings. For this chicken crust pizza recipe, you're getting some extra carbs from the ranch seasoning. Ground chicken is often sticky so you may not need egg to hold it together. This recipe uses parmesan and mozzarella as binders, so no egg.
17. Chicken Pizza Crust
Keto diets are interesting because you feast on what most diets avoid (i.e. fats). And because you're killing carbs, you can load your calorie count with greasy foods. This chicken crust pizza recipe has less than 1 carb, so avoid substitutions that could sneak more carbs in. This recipe uses canned chicken breasts. Check the can for maltodextrin (starch = hidden carbs!).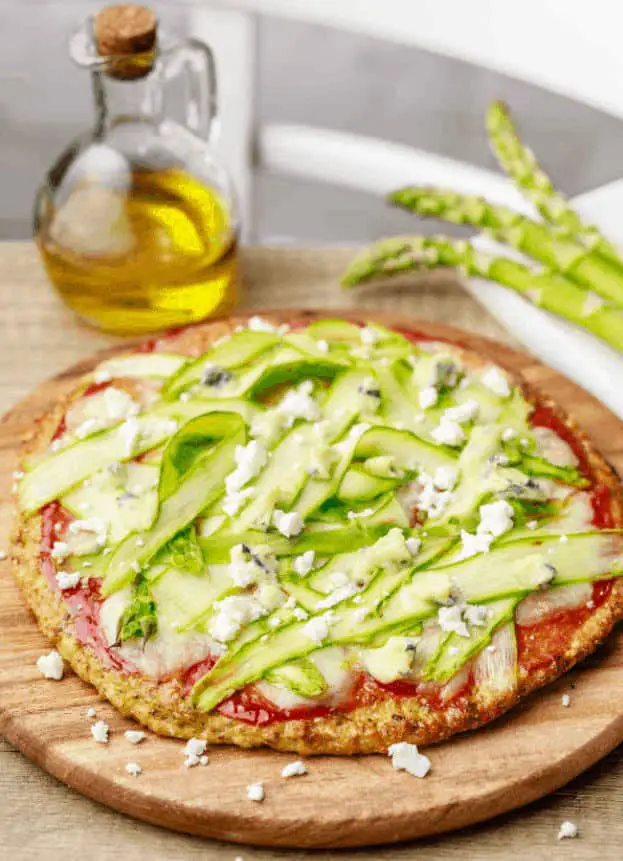 One way to get your kids (and yourself) to eat their greens is to put them on a pretty chicken pizza. You should wait until the pizza is out of the oven though, or your green toppings may end up looking wilted and brown. (Plus you might inadvertently burn off all the healthy bit!). This recipe has egg and chicken in the crust. The toppings include thinly sliced asparagus.
19. Simply Sara's Chicken Crust Pizza
The carnivore diet leaves out all plant-derived carbs, include vegetables and sugar (it comes from beets or sugarcane … which are both plants). But it allows for dairy and recommends cooking in butter, ghee, bacon grease, lard, and other animal fats. This chicken crust pizza recipe involved liquid smoke, three kinds of cheese, pepperoni, and ground hamburger meat.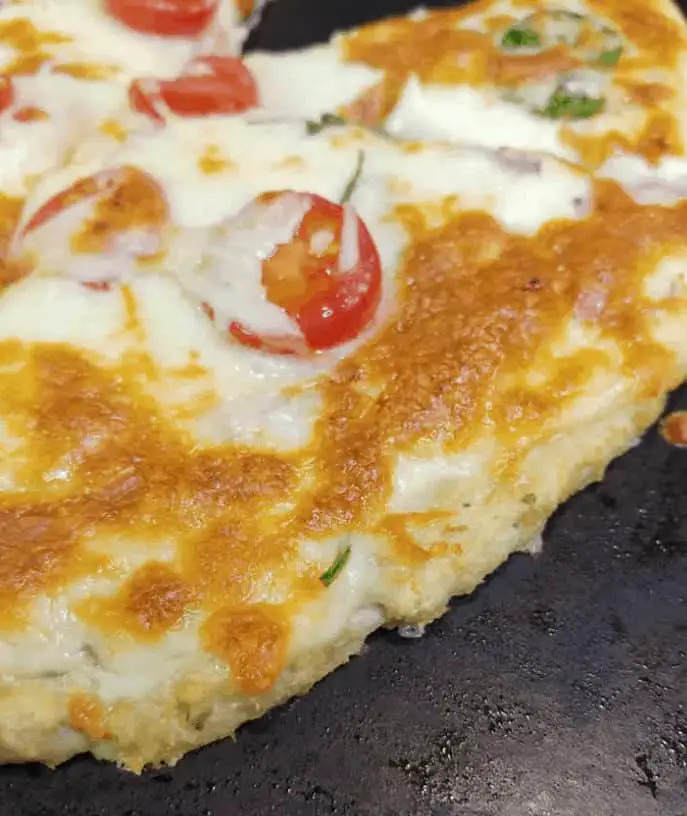 Using a chicken crust pizza base already eliminates gluten. But you may forget and slip some in if your dust your pizza stone with flour or breadcrumbs – ground chicken is sticky! So use parchment paper instead. Or you could use the glazed pizza stone recommended in the recipe. This pizza is topped with alfredo, cheese, cherry tomatoes, spinach, and red onion.
21. Oby Martha's Keto Chicken Crust Pizza
If you live outside the US, you may wonder how to manage your special diet requirements. Well, here's an African version of keto chicken crust pizza using ingredients that are easily available in Nigeria (or elsewhere on the continent – Africa has 54 separate countries). The local seasonings may differ though (e.g. Oyo vs Royco vs Maggi vs Adoba, just as an example).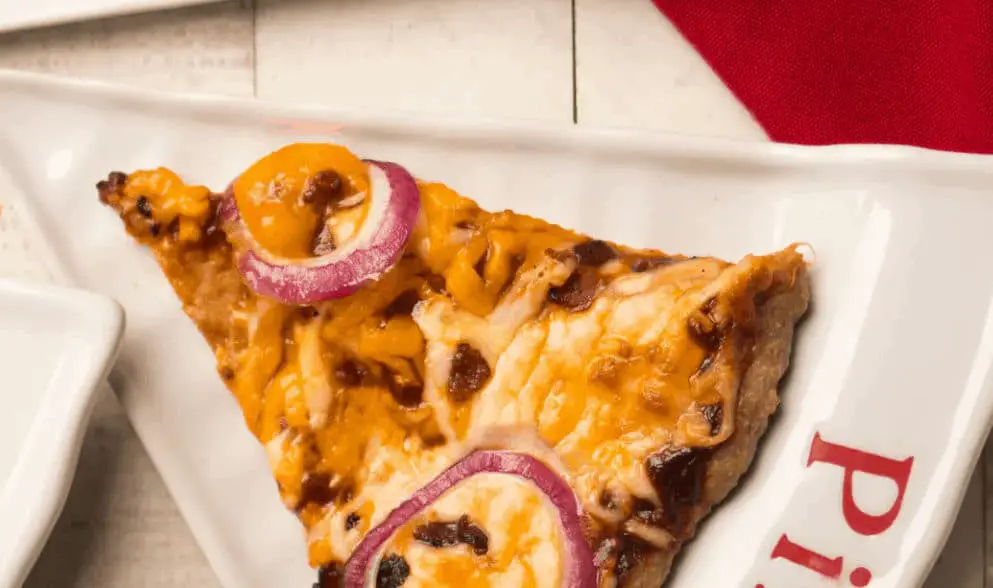 A few years back, keto dieters were forced to use almond flour and coconut in their pizza bases. Carnivore dieters sometimes use pork rinds crumbled in a blender as the base flour. Now you can make a pizza crust entirely out of raw ground chicken (or turkey). You can use eggs, cheese, or pork rind flour as a binder. Top the pizza with bacon and barbecue sauce.
23. Tasty's Low-Carb Chicken Crust Pizza
Sticky parmesan is a common ingredient in chicken crust pizza, whether the chicken is raw or cooked. It helps hold the chicken particles together, and egg helps too. This chicken crust has hot sauce baked into it for that chili kick. Also, the 'dough' is baked with dried oregano, pepper, and salt. You can top the pizza with red sauce, cheese, jalapenos, and sliced scallions.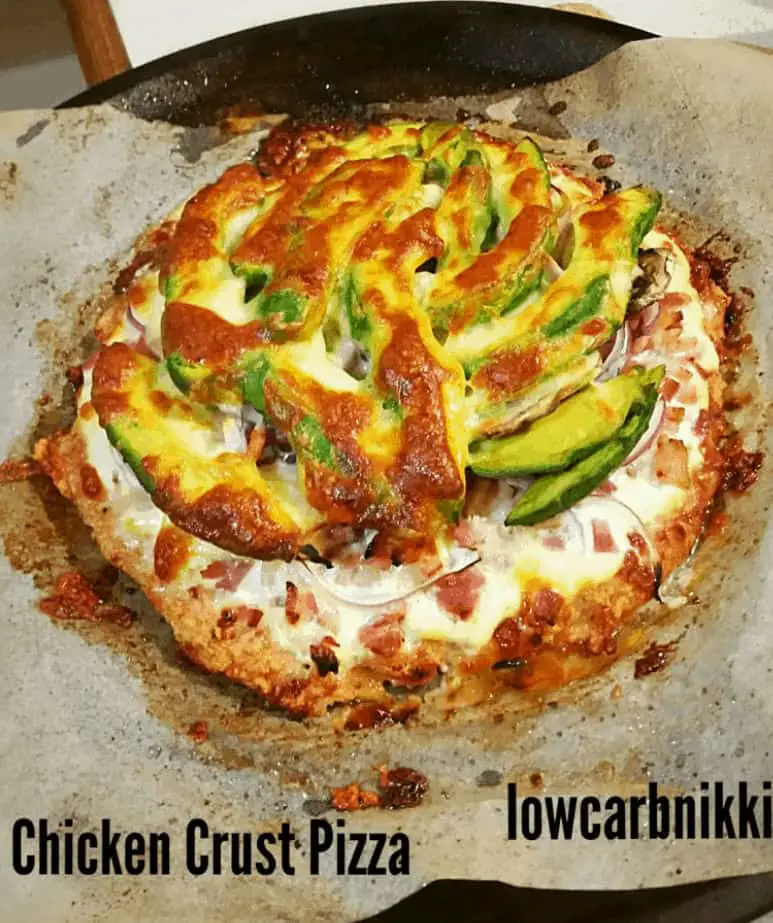 Avocados are a popular keto marker because they're rich, flavourful, and have the right kind of fat. This chicken crust pizza recipe has sour cream and pizza sauce and avocado on top. You could bind the crust with coconut flour, but that means added carbs. Chia seeds make a good replacement for coconut flour (if you don't want almond flour). And they keep it crispy!
25. GTE Pizza Wars (Cauliflower vs Chicken Crust)
Veggie-crust vs carni-crust? You'll rarely see them side by side because it often becomes an ethical battle of vegans vs meat-lovers with keto dieters in the middle. Mr. and Mrs. Grill Top Experience couple did a demo with both, so focus on the carnivorous version and mute or skip ahead at the slightest sign of cauliflower. Both crusts are cheese-infused for binding.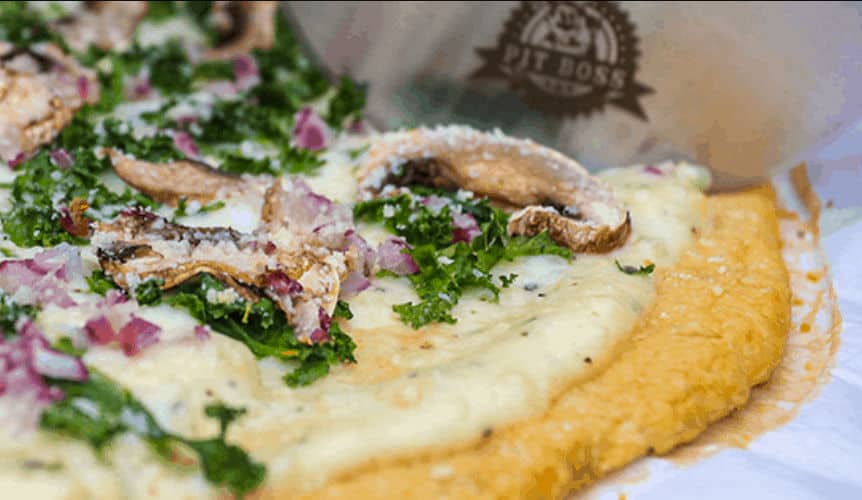 Ordinarily, alfredo sauce seems like a strange pizza component. But when the pizza crust itself is chicken, alfredo makes perfect sense. This pizza also has mushroom, kale, and red onion toppings. Start with whole chicken breasts. Smoke the chicken to 165F then pull it apart to shred. Mix the cooked chicken with egg, garlic, and cheese to form the pizza crust.
27. Buff Dudes Chicken Crust Pizza
We get so much pleasure from watching 'gym rats' enjoy pizza. It makes us feel better about our own greasy eating. But … their pizza is not our pizza. And theirs probably has a protein base like pork rind, nut flour, or chicken. This Pseudo-Margherita has a chicken crust topped with herbs, sliced tomatoes, and leafy greens. Basil, kale, spinach, and escarole work well.
Most pizza recipes have mozzarella because of its gooey goodness. Chicken crust pizzas sometimes opt for parmesan since it binds better. You might even see some cheddar for tanginess and color. In this pizza, that distinct yellow hue comes from bell peppers, not cheese. The pizza is also topped with cherry tomatoes, green + black olives, and mushrooms.
29. Meaty Keto Chicken Crust Pizza
Just because your crust is made of chicken doesn't mean you're stuck with veggie toppings. It's perfectly fine to put other kinds of meat on top of your chicken crust. But let's start with the base. It's ground chicken mixed with an egg, asiago cheese, garlic powder, parmesan, and keto pizza sauce (no sweetener). The meat toppings include sausage, pepperoni, and bacon.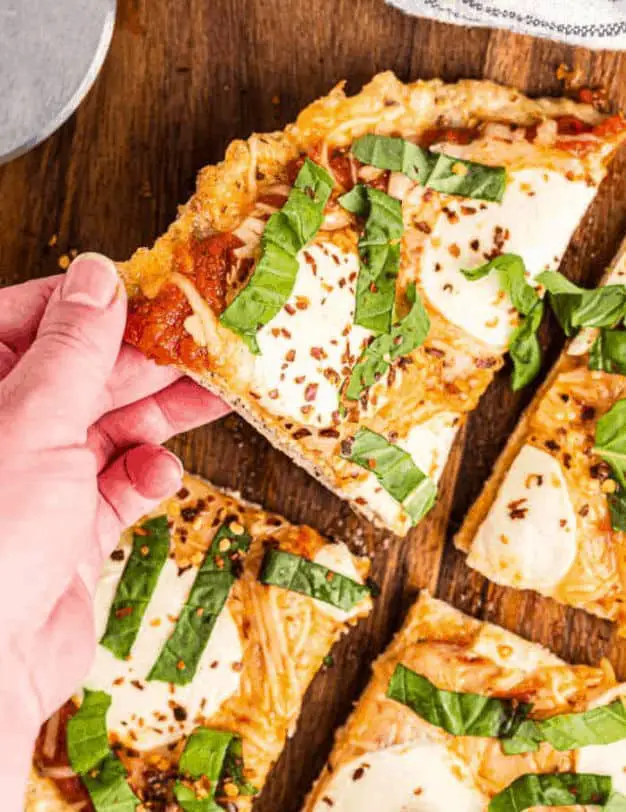 The quickest shortcut to chicken crust pizza is to toss some parmesan or mozzarella in the ground chicken. This recipe has both, but it's the toppings that get wild. They have a three-cheese mix of fresh mozzarella and shredded mozzarella. The third cheese can be (shredded) parmesan or fontina. You can add any topping but this recipe has chili flakes and greens.
31. Chicken Garlic Pizza Crust
You've probably tried garlic bread pizza. Or spicy garlic chicken. So what if you could make a garlic chicken pizza crust? It's easier than it sounds and tastes more epic than you imagine. Start with canned chicken breast, drained and dried in the oven for 10 minutes on low heat (350 °F). Add parmesan and egg. Bake and top with alfredo sauce, chicken, bacon, and beef.
What's your favorite chicken crust pizza recipe? Show us how you make it in the comments!
31 Best Chicken Crust Pizza Recipes
Ingredients
Keto Focus Chicken Crust Pizza

Simply Sufi's Stuffed Chicken Crust Pizza

Anaya's Cheese And Chicken Crust Pizza

Chicken Kebab Pizza Ring

Chicken Tikka Bubble Pizza

Sam's Deep-Dish Double-Crust Chicken Alfredo Pizza

Chicken Crust Pizza Balloon

Ketogenic Carnivore Chicken Crust Pizza

Chicken Pizza Crust

Simply Sara's Chicken Crust Pizza

Oby Martha's Keto Chicken Crust Pizza

Tasty's Low-Carb Chicken Crust Pizza

GTE Pizza Wars (Cauliflower Vs Chicken Crust)

Buff Dudes Chicken Crust Pizza

Meaty Keto Chicken Crust Pizza

Chicken Garlic Pizza Crust
Directions
Select your favorite recipe.
Organize all the required ingredients.
Prep the recipe in 30 minutes or less!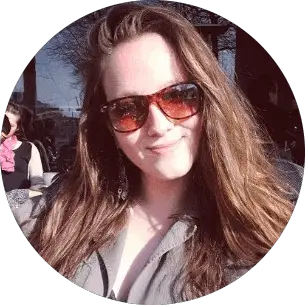 Barbara is an enthusiastic food-exploring person that goes through different culinary experiences. She got inspired by creating a pizza blog post after she tasted one of the best-selling pizzas in Toledo.