Focaccia bread gives delight on a sunny morning alongside a cup of joe. Sometimes, a wonderous treat with a crisp white wine on a warm afternoon. While it is a lot of things, it misses one thing: it's not a pizza. But with a bit of artistry, these 20 focaccia pizza recipes can turn a basic bread into an instant favorite!
Apropos of the classic, focaccia is vastly about the dough. But a touch of something savory or sweet makes it the finest gem worthy of appreciation. If you're still skeptical about the combinations, we recommend you try a few recipes. We're sure you'll come back for it as much as we enjoyed listing the best. Here are our top 20 picks for an elevated focaccia bread pizza to master at home.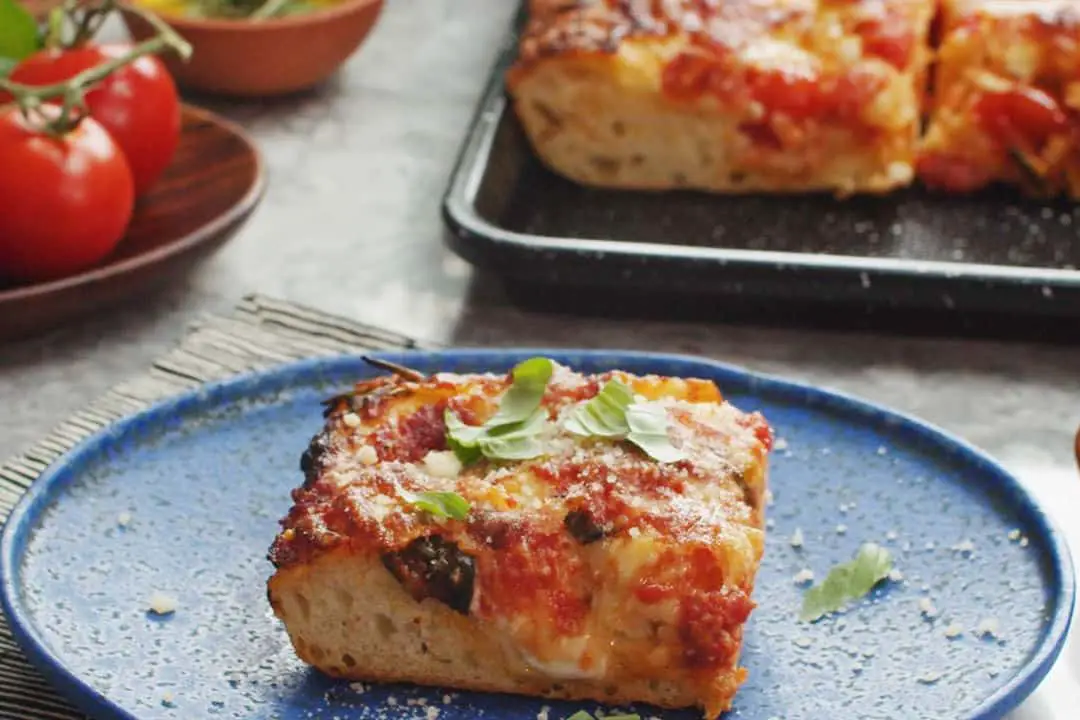 If you're a big fan of the multi-Michelin starred Gordon Ramsay, you'll fall in love with this focaccia pizza. In this recipe, you'll find a clever trick he devised: marinating tomatoes in herbs and spices for extra flavor. If the sauce isn't enough to allure you, wait until you discover the three cheese variations featured in this focaccia pizza recipe.
2. Focaccia Meatbal Pizza
Are you tired of the same old pepperoni pizza? We're sure your kids will love this as much fun as you'll have in creating this masterpiece. Twisted ensures that the video is easy to follow with concise instructions, making it seamless to recreate.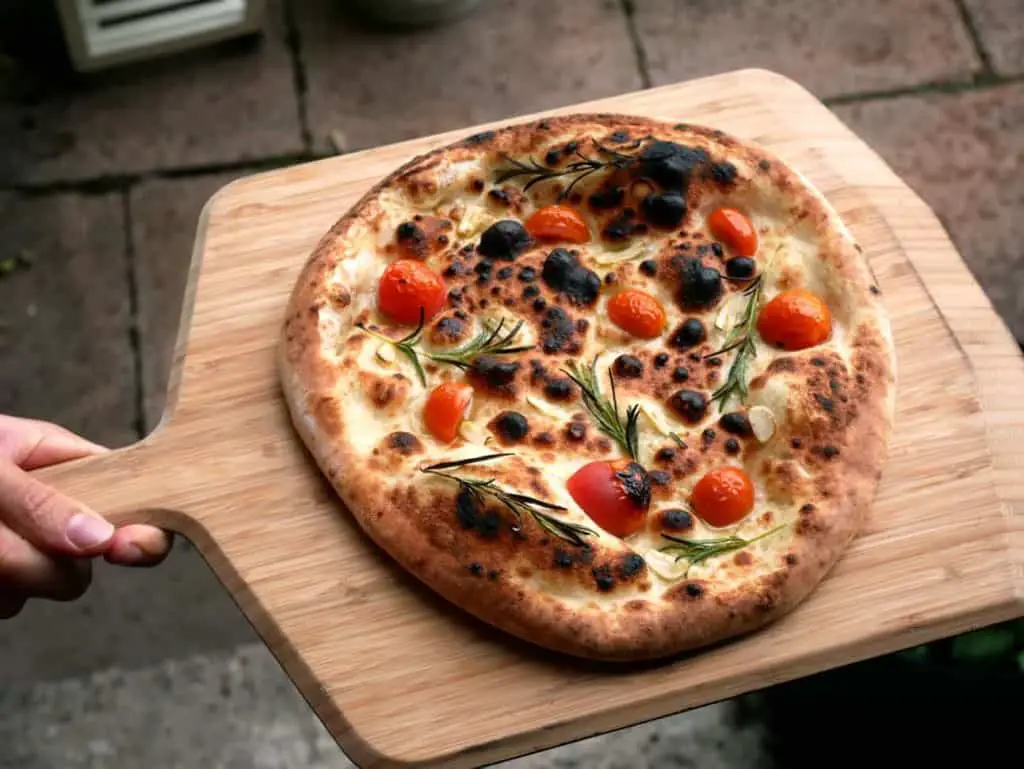 Who calls for a quick side or starter for an upcoming event? If you do, this focaccia pizza recipe by Ooni is an easy go-to for hungry guests. This pizza features cherry tomatoes with aromatics chucked into the dough. It is indeed a fuss-free preparation for one of those busy nights. So keep this on the tab for easy recipe access.
4. Focaccia Margherita
A classic always makes the best option if you're new to the mix-and-match process. Luckily, this video recipe works like a road map to the wonderland of focaccia pizza making. It features the usual toppings of a pizza Margherita but with a softer and richer base. Serve this during informal dinners with friends or make it for you alone to enjoy any day.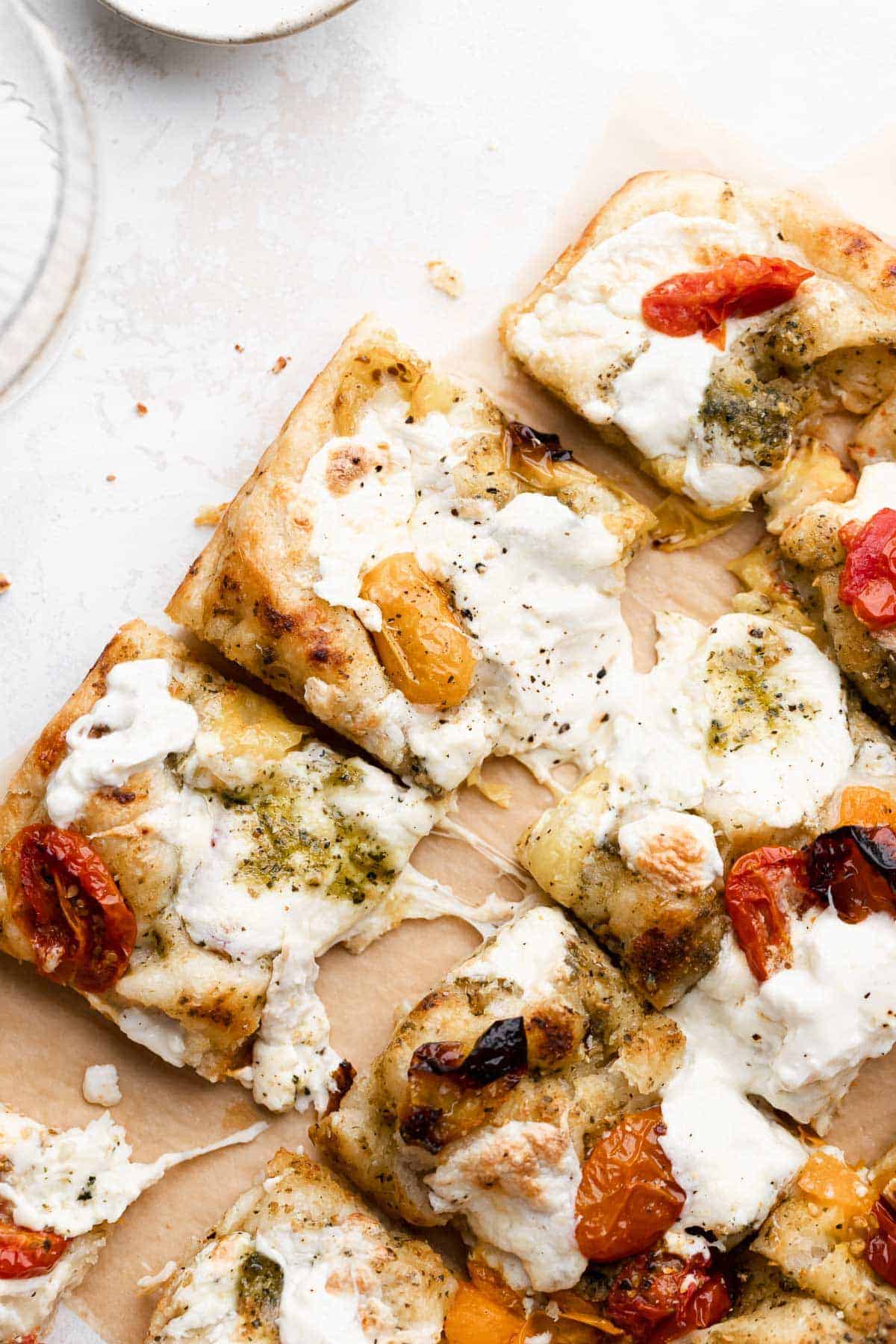 Today is a great day for some exploration if you haven't tried burrata with pesto on a pizza. This homemade focaccia recipe by Cambrea bakes has tons of points to love. It has minimal prep time, no overnight proof, no advanced planning, and no dough kneading. What more can we ask for this simple yet enticing recipe?
6. Most Bubbly Focaccia Pizza Ever (No-Knead)
Don't have a baking machine available at home? Fret not! This bubbly focaccia pizza recipe only needs simple tools to make. It serves six people but is scalable for a big pizza party event. With the savory pepperoni and chewy base, we're confident enough that this recipe can convince even the pickiest eater.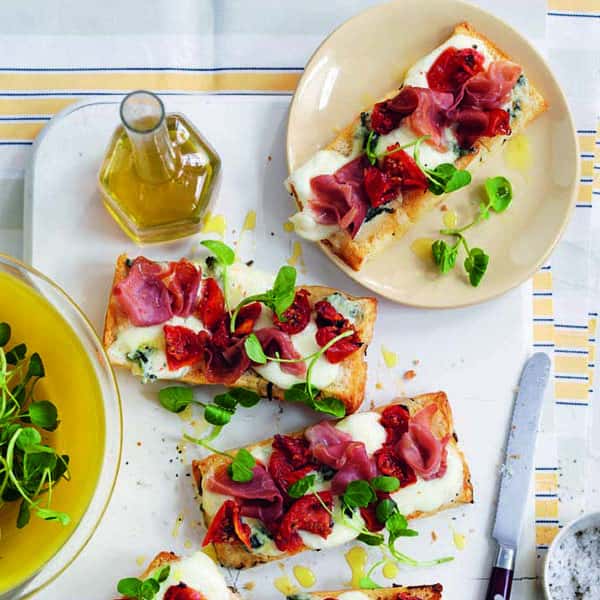 Are you looking for a focaccia pizza recipe without starting the dough from scratch? Consider it a search over because this quick and easy mini pizza recipe can do the trick. In under 20 minutes, you'll have focaccia topped with salty parm ham, creamy mozzarella, and blushed tomatoes. Serve it with a handful of watercress for a bright and fresh finish.
8. Dessert Focaccia Pizza
Who says focaccia pizzas are limited to savory and tangy taste? Not with this list! This pizza dessert recipe is a treat all our sweet-tooth readers should try. Expect loads of orange slices, crumbled feta, and sliced almonds dancing on top of a light focaccia. But if you're up for a sweet, slightly earthy flavor, you can substitute the toppings with figs, plums, and hazelnuts.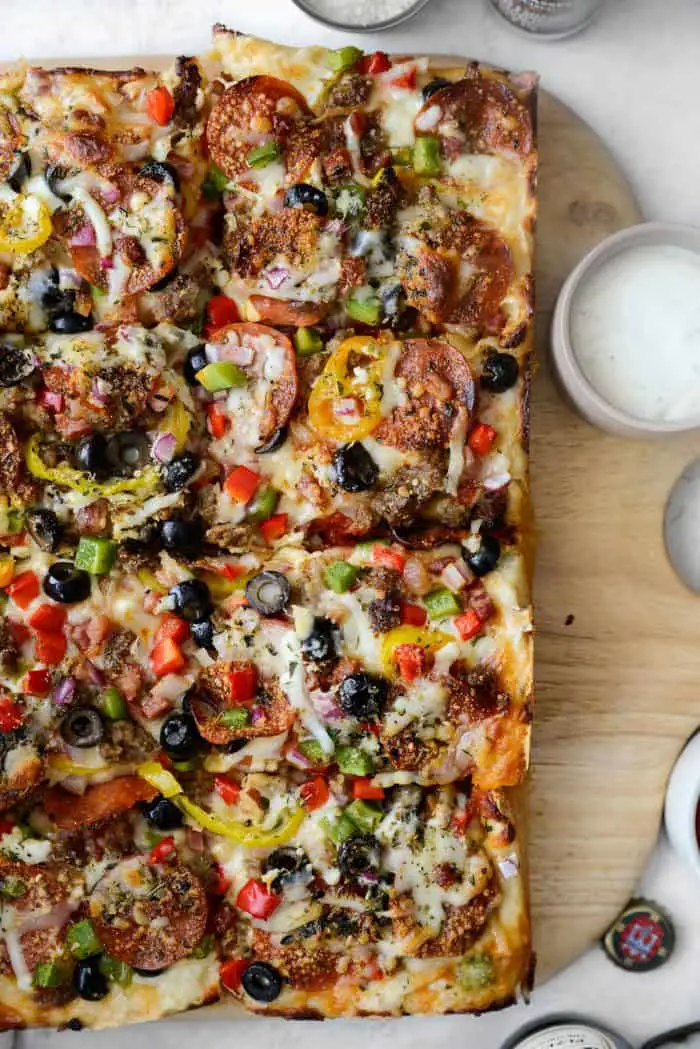 Would you like to channel the classic pizza supreme on a focaccia dough? Try this homemade recipe loaded with veggies, creamy cheese, and savory meat toppings. It is a deep-dish style with loads of succulent flavor in every bite. Impress your friends or family during a game night or a tailgate party by serving this pizza.
10. Sausage Rapini Skillet Pizza with Focaccia Crust
Susan Keefe shares how she created the sausage rapini focaccia pizza using a skillet. Yup! All in one pan, then straight to the oven. This recipe features a meaty sausage tempered with bitter rapini, briny olives, and lemon-scented ricotta. All topped on a pillowy, focaccia-style crust, making it a restaurant-worthy meal.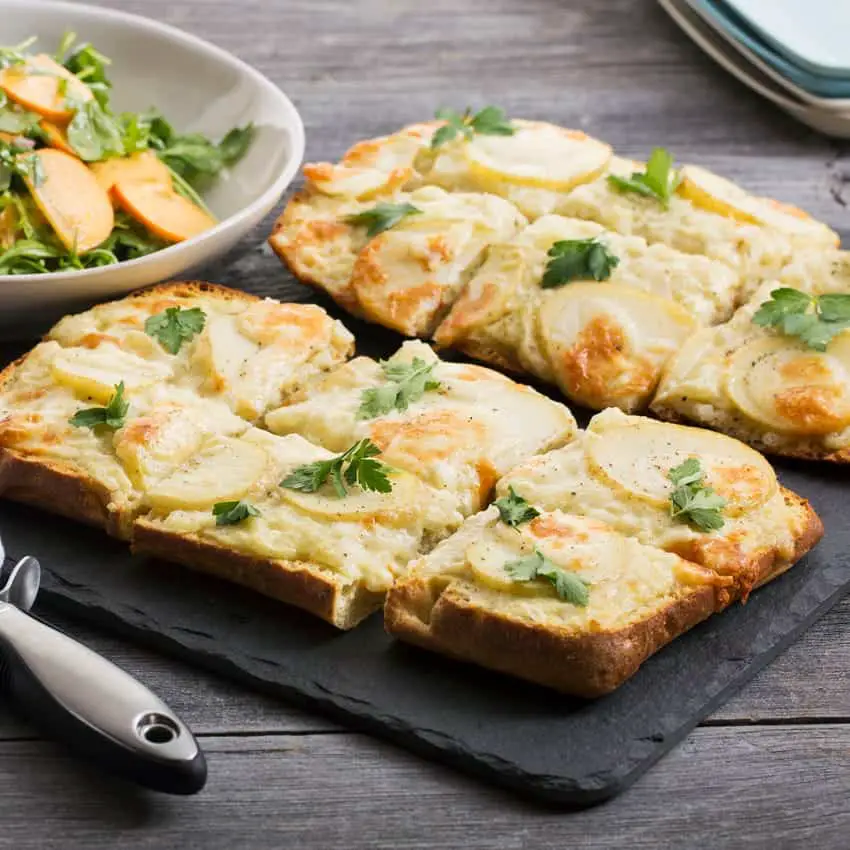 Fries often accompany pizza in many restaurants. But have you thought of adding thinly sliced potatoes atop bechamel-layered focaccia? Here, you'll learn to create a velvety sauce made by thickening milk with a roux. A bonus salad recipe is also included in the blog to help balance the rich palate of pizza. So be sure to check on that for a pop of seasonal flavor.
12. Focaccia Pizza with Asparagus and Chicken
Chicken and asparagus are not only served as a main course dish. The two ingredients can also add pizzaz to a plain focaccia dough. This super easy recipe has a crunchy texture of asparagus and tender chicken, topped with mozzarella. Don't forget to browse the description box for the exact measurement of ingredients.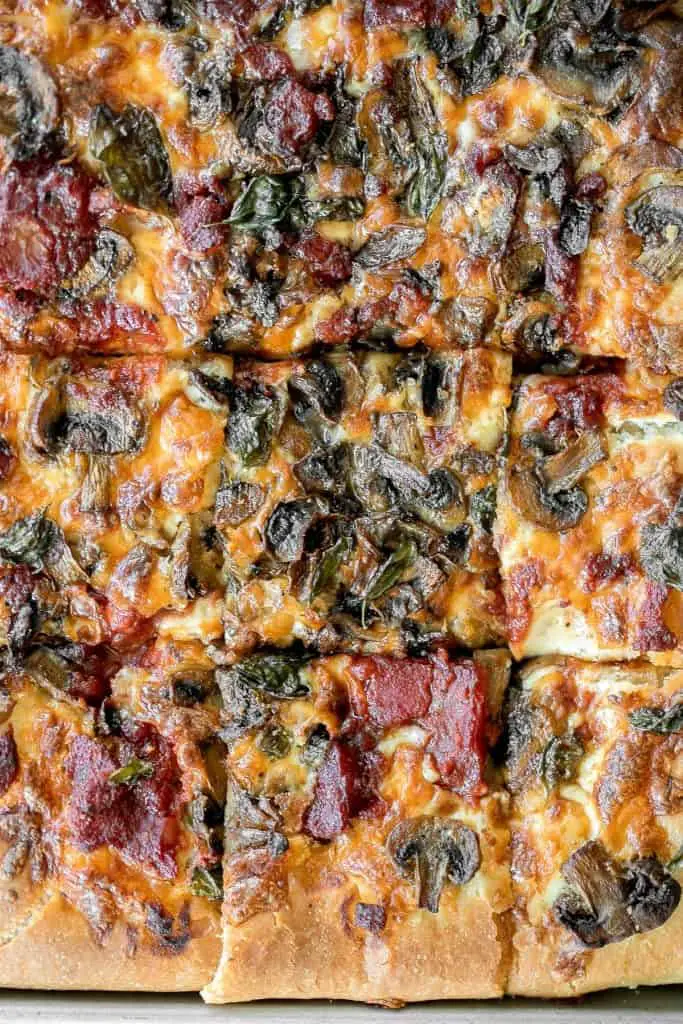 This mouth-watering recipe has two of our well-loved ingredients: garlic and mushroom. If you're like us that enjoy a garlicky flavor, this recipe is a match made in heaven for you! You can also expect an additional creamy mozzarella texture and fresh basil harmonizing atop a thick pillowy crust. And did we mention it? It's vegetarian!
14. Vegetarian Focaccia Bread Pizza
Here's another vegetarian recipe if you want more flavors rather than garlic and mushrooms. The base contains oregano and chili flakes that infuse into the dough during fermentation. For a vibrant pop, a red, yellow, and green capsicum sits on top, giving summer energy. You can also try adding other seasonal veggies for a full-flavor experience.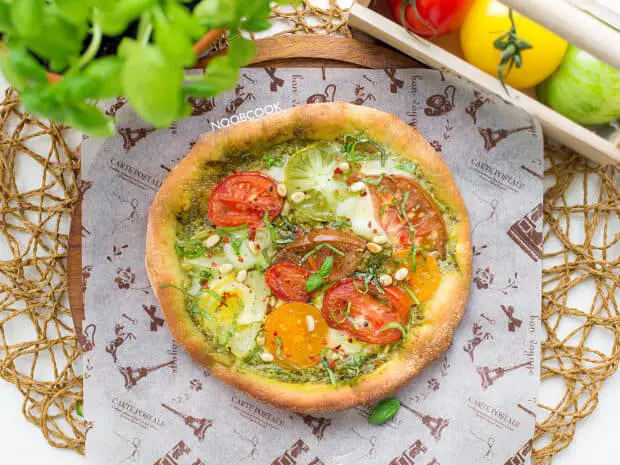 Focaccia pizza caters to anybody, even the experts in the field. And it goes to show in this heirloom recipe that takes only 15 minutes to finish. The ingredients are readily available (including the focaccia bread and pesto sauce). And all are available in any local grocery store, so there's no excuse not to try this delightful recipe.
16. Simple Garlic Focaccia Pizza
Do you want to make a focaccia pizza forms scratch but don't want a long prep time? Try out this simple garlic pizza recipe in under 28 minutes. The dough is made in advance so you can pull it out of the fridge when you're craving pizza. Top it with mozzarella, heirloom tomatoes, and any savory ingredient you like. But remember not to go overboard!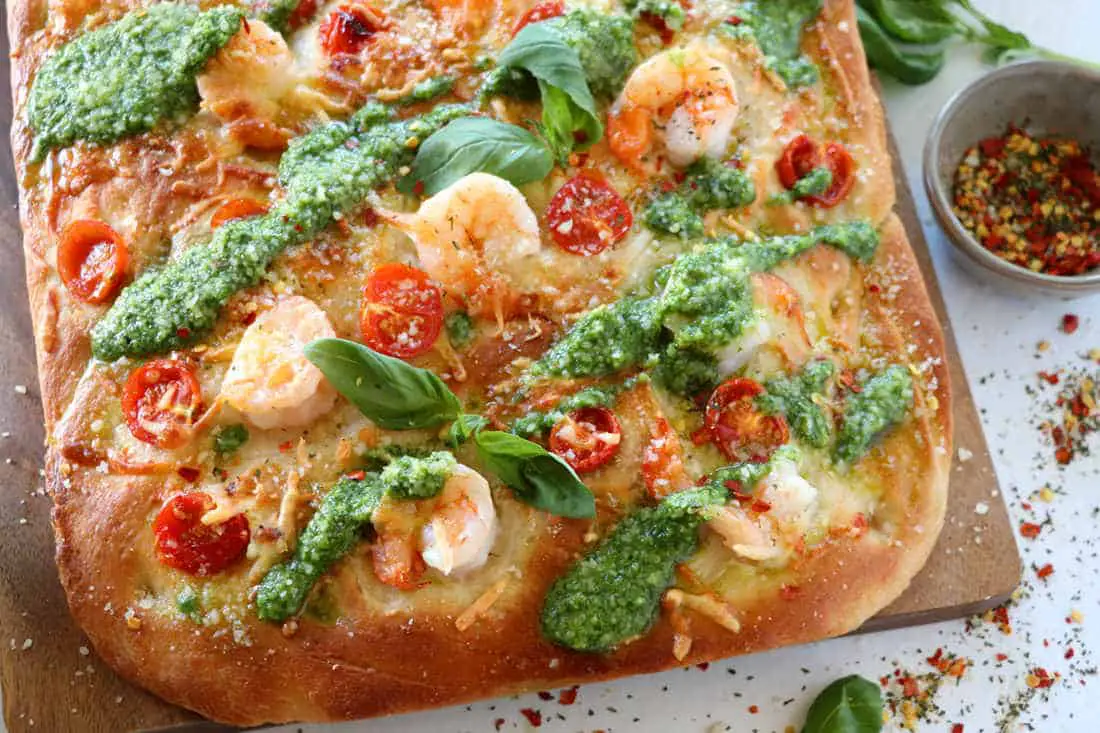 Of course, this list is not worthy without an entry from the seafood category. Now rejoice, our seafood lovers, because this recipe is for you! Roasted shrimp with cherry tomatoes and pesto make a harmonious combination. It has a light taste yet a flavor that packs a punch. Surely a recipe you'll get back to once in a while.
18. Izzio's Rosemary Garlic Focaccia Pizza
Sometimes, there is no need for the sauce to impress the palate, especially if the toppings can already cover the flavors your palate seeks. Layered with cheesy mozzarella and sauteed vegetables, you can count on the taste of this pizza. If you agree or would like to venture out of the ordinary, this is the recipe to try.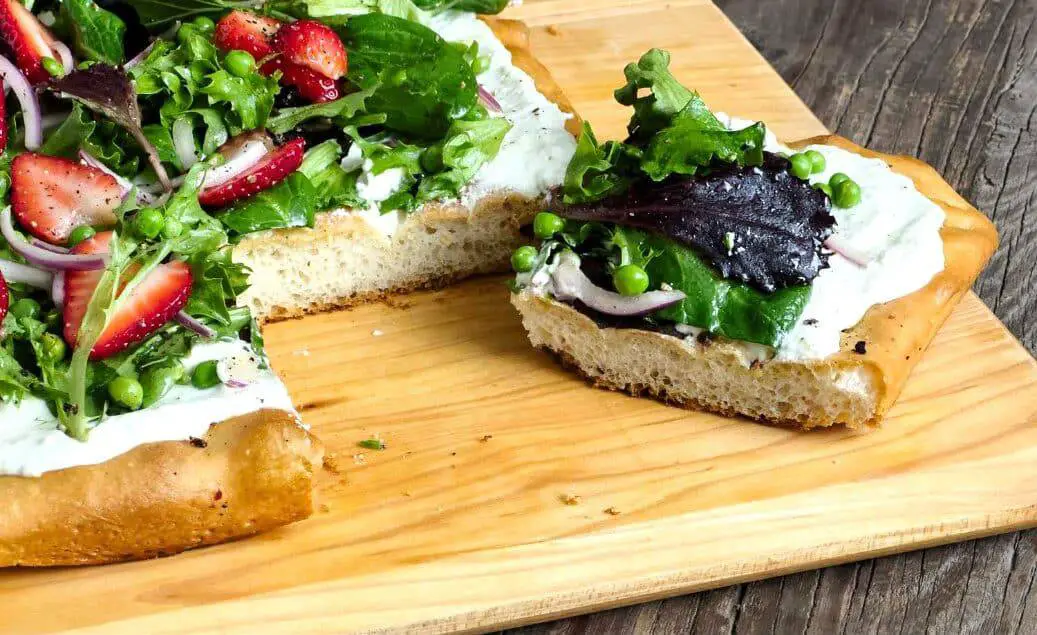 Peas and strawberries on a pizza? The majority might think that this is an uncanny combination. But that's what we're looking for in a modern pizza, right? An innovation that still amuses our palate.
Aside from this, Renée shares her homemade ricotta recipe that would go well with this pizza. Flavor-wise, you can expect sweetness from the berries, earthiness from the peas, and citrus pop from the ricotta.
20. French Shalott Focaccia Pizza-Style
From Italy, we're jumping to its neighboring land – France! With their background in pastry, it is no question that this recipe tastes amazing. But the best thing about this is you only need one ingredient for the topping. Shallot provides a sweet flavor and a hint of sharpness that brings out more flavor when caramelized. Top it over a seasoned fresh cream and you have a dish worthy of love.
A Takeaway Slice
These 20 focaccia pizza recipes we've curated hope to shine a light on the flavor possibilities of the well-loved bread. It's true focaccia bread is good on its own. But adding flavors that your palate fancies makes it more enjoyable to eat.
Do you now see the chances you could have if you get more creative? Shy away from the thoughts that it would not complement well. Rather, broaden your perspective and see what else you can bring out to the table.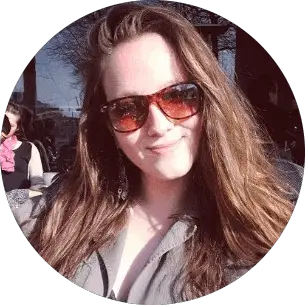 Barbara is an enthusiastic food-exploring person that goes through different culinary experiences. She got inspired by creating a pizza blog post after she tasted one of the best-selling pizzas in Toledo.