Pizza Rustica, also known as Italian Easter Pizza, is an exquisite alternative to regular pizza. Different in appearance and flavor, this meal is a favorite to many pizza fans. That's why we've compiled various ways for you to prepare Pizza Rustica in your kitchen.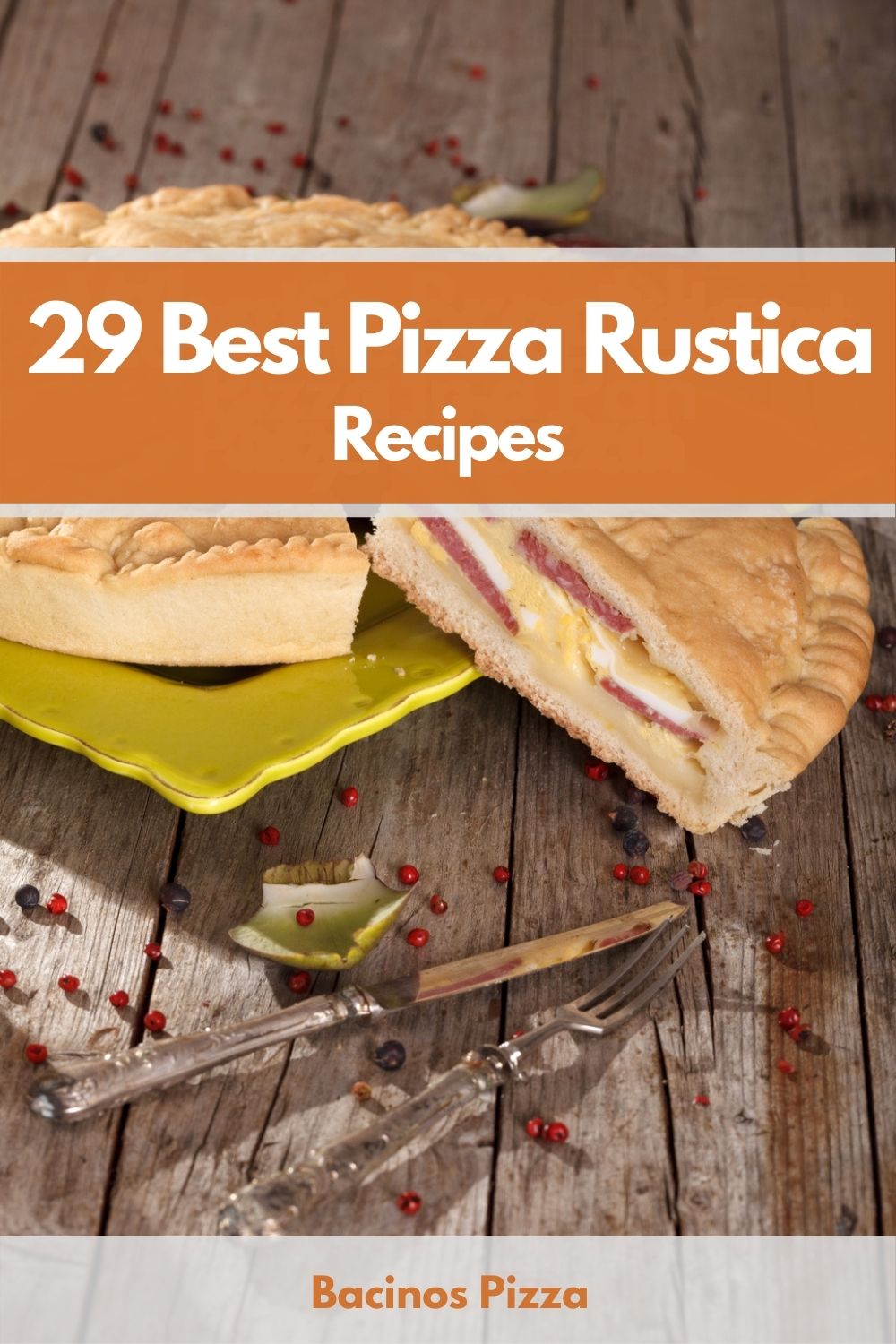 Stop wasting money in fancy restaurants when you can have your favorite food made at home. Know the ingredients you are using, and have fun enjoying a homemade meal. So, let's go now to our list of the best 29 Pizza Rustica recipes.
1. Carlo's Bakery Pizza Rustica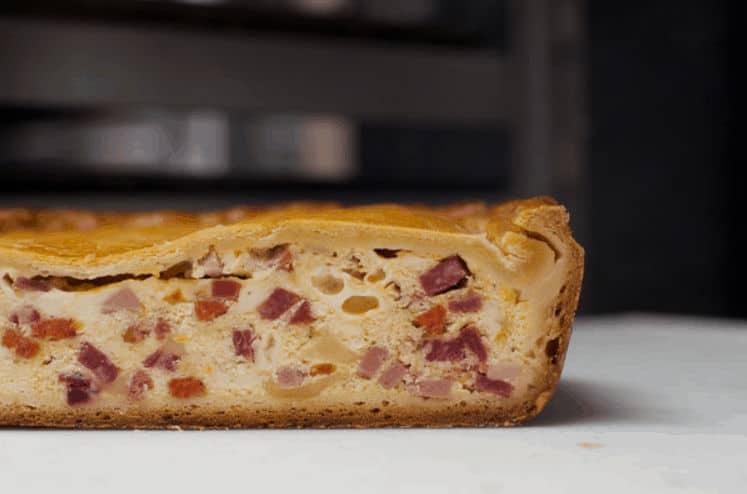 This is the most classic Pizza Rustica recipe. With lots of ingredients, such as prosciutto, diced boiled ham, pepperoni, soppressata, and provolone, among others, this recipe ensures a great tasty meal for you and anyone you have as a guest. It also comes with a practical method to prepare a great dough, which may come across as complex without explanations.
2. Orsara's Pizza Rustica
Orsara brings a great recipe with different ingredients for your Pizza Rustica. An Italian-style meal, the addition of capicola and cubed caciocavallo gives an exquisite touch to your meal. It uses ricotta cheese instead of provolone to blend in with mozzarella. Another good thing about this recipe is that it requires fewer eggs than regular ones.
3. Chef John's Pizza Rustica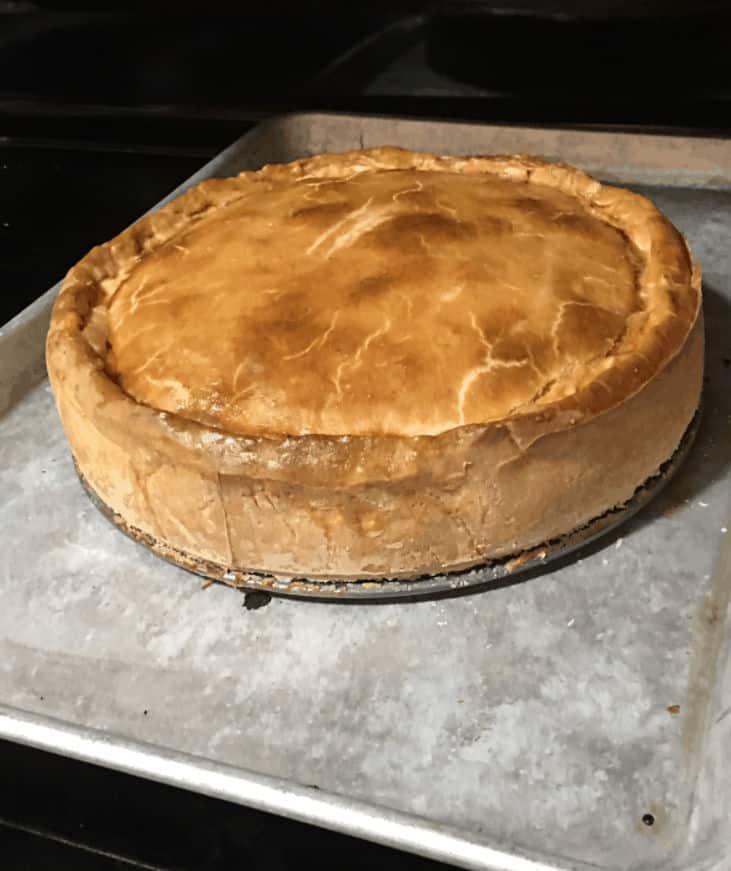 Chef John brings a Pizza Rustica recipe that you can easily prepare at home. With a mixture of ingredients that include sausage, smoked ham, and salami, and a flaky crust to hold all of them together, this will become a favorite for you, your family, and your friends. It also brings an easy egg wash preparation.
4. Matthew's Pizza Rustica
This recipe is very well explained. It doesn't take long for Matthew to provide an easy step-by-step guide for you to prepare your own Pizza Rustica at home. It is very clear as regards baking and cooling times, and gives you great indications on how to prepare a delicious filling for your meal.
5. Super Cheesy Pizza Rustica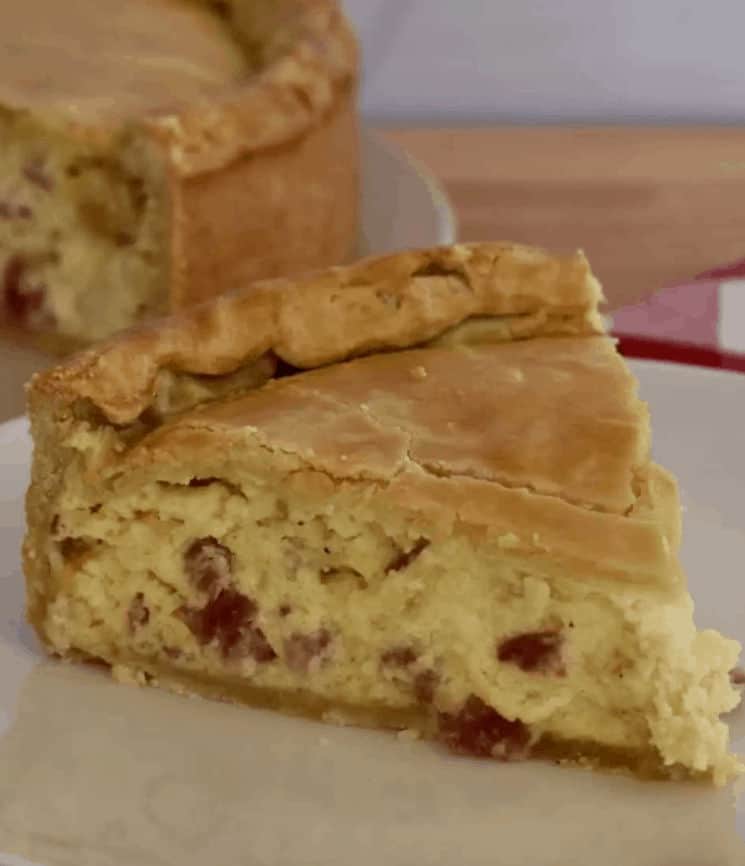 If you are a cheese fan and enjoy cooking meals where different types of cheese blend in, this is the right recipe for you. It does not leave other ingredients apart, but as soon as you read the list, you will find out that cheese stands out the most! A great appearance for a meal of even greater taste. Also, an easy-to-prepare homemade crust is available for you.
6. Square Pizza Rustica
Some people say the secret is in the filling. Others give great relevance to the shape. And there is a third group that believes crust is what matters the most when cooking a Pizza Rustica. These two latter beliefs are found together in this recipe. A big square pie, with a detailed guide to preparing a flavorful crust. Filling follows the classical style, which is very tasty too!
7. Nonna's Pizza Rustica
If you don't know how to adjust your Pizza Rustica recipe to the number of guests, Nonna has the answer for you! This recipe tells you exactly how much you need of each ingredient to have a spectacular Pizza Rustica that will serve as many guests as you may have. A bonus tip: select one or two more than the real number, because they will surely ask for another helping!
8. Silvia's Pizza Rustica
Who said Pizza Rustica had to be filled only with meat-like ingredients? This recipe brings an excellent variable that prioritizes vegetables for a creamy filling. Of course, it is not fully vegetarian, since it includes salami or soppressata. But you can still omit them to get a light version of your favorite meal in about 40 minutes of cooking.
9. Four-Meat Pizza Rustica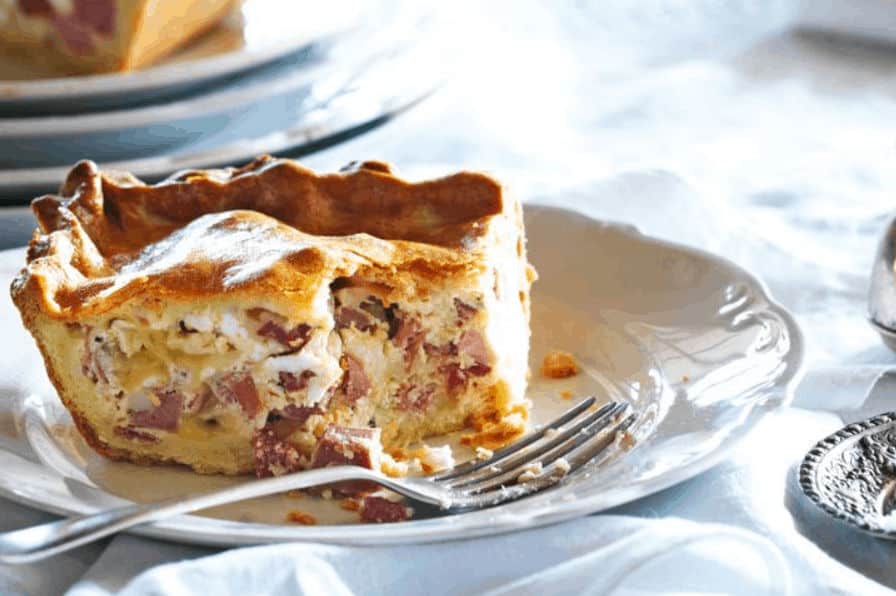 This is a four-meat, four-cheese recipe that will surely blow your mind and palate. Tasty as it sounds, it is not that complex to prepare. Have it ready in four easy steps, and enjoy one of the most exquisite Pizza Rusticas ever seen. The best thing about it? You can do it yourself in your kitchen, and ingredients are not difficult to get!
10. Laura's Pizza Rustica
If you like your Pizza Rustica to have a fluffy crust instead of a thin flaky one, this recipe tells you exactly what you need to get it! With a complete ingredient list for the filling, the star of this show is what contains them. Have it done in simple steps and enjoy a great homemade meal for everyone.
11. Nonna Box's Pizza Rustica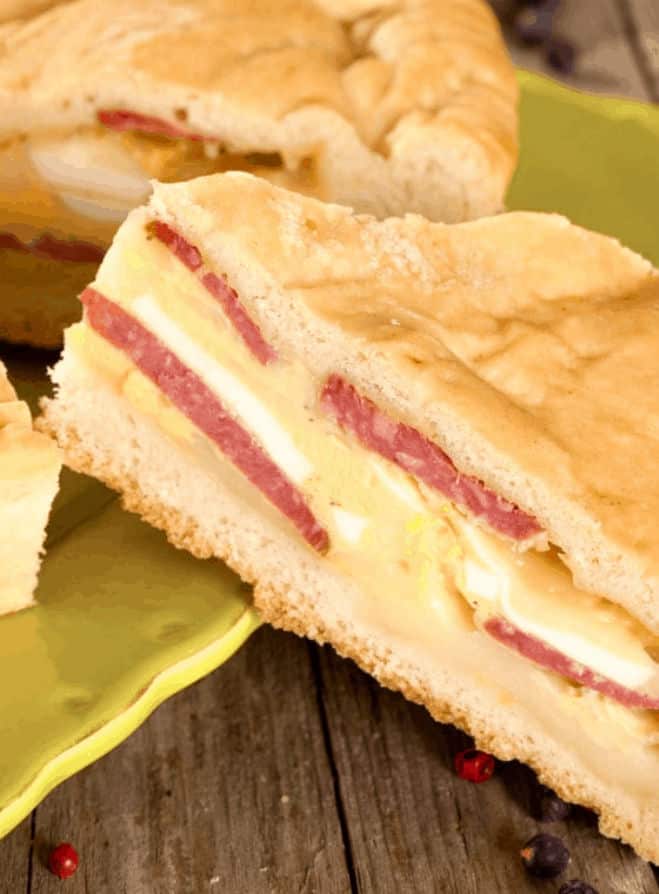 Who said ingredients had to be diced or sliced in little shreds to help taste blend in? Nonna box puts an end to this myth and uses big chunks of meat so that every bite brings a whole mixture of different tastes for your palate to enjoy. Keep it in mind, it means less work and still has a great result!
12. Salami Variety Pizza Rustica
One of the most attractive things in this recipe is how tall the Pizza Rustica can get. Deep-dish crust containing a cheesy filling with prosciutto and 2 different types of salami. Yes, things are going to get extremely tasty with this easy-to-follow recipe. A must-try when trying to achieve a great Pizza Rustica for a nice homemade meal.
13. Jerry's Pizza Rustica
Jerry brings the same Pizza Rustica his grandmother would cook when he was a kid. It includes a great mixture of cheeses, including provolone, fontina, smoked mozzarella, and grated caciocavallo. Besides, three different types of meat also conform to its filling. For Jerry, a trip back in time. Make it mean the same for your family or friends!
14.  Zucchini Pizza Rustica
One of the best things about Pizza Rustica is that you can combine whatever ingredients you want to make it as spectacular as your palate requires. In this case, our main character is zucchini. Being not only tasty but healthy as well, this vegetable gives a complete twist to the flavor you are used to.
15. Rebecca's Pizza Rustica
Rebecca's recipe has a secret tip for you to get one of the tastiest homemade Pizza Rustica ever achieved. Besides, it also provides alternatives for filling. Go full meaty mode, or choose a veggie alternative with cooked spinach or kale. Whatever the choice, the combination of crust and filling is unforgettable.
16. Angie's Pizza Rustica
What's better than an Italian grandma cooking an original recipe for an authentic Italian-style meal? Angie brings a Pizza Rustica that contains lots of everything. Eggs, an exquisite combination of Italian meats, and a ton of different cheeses. Try it out, and make it your favorite homemade meal!
17. Sarah's Pizza Rustica
When sliced, Pizza Rustica often shows a display of mixed ingredients trapped in a cheesy environment. If that makes you too anxious, this recipe will help you spread taste equally throughout the whole pie. A layered filling makes every bite taste as well as the previous one, and gives you a certainty that the following will taste as good, too!
18. Pizza Rustica Guarino
Brought from a recipe used for generations, this Pizza Rustica includes an incredible blend of cheeses and Italian meats. Genoa salami, soppressata, ham, and pepperoni are mixed with a combination of mozzarella, ricotta, and provolone cheeses. The result? A great mixture of flavors to surprise anyone's palate.
19. Meatless Pizza Rustica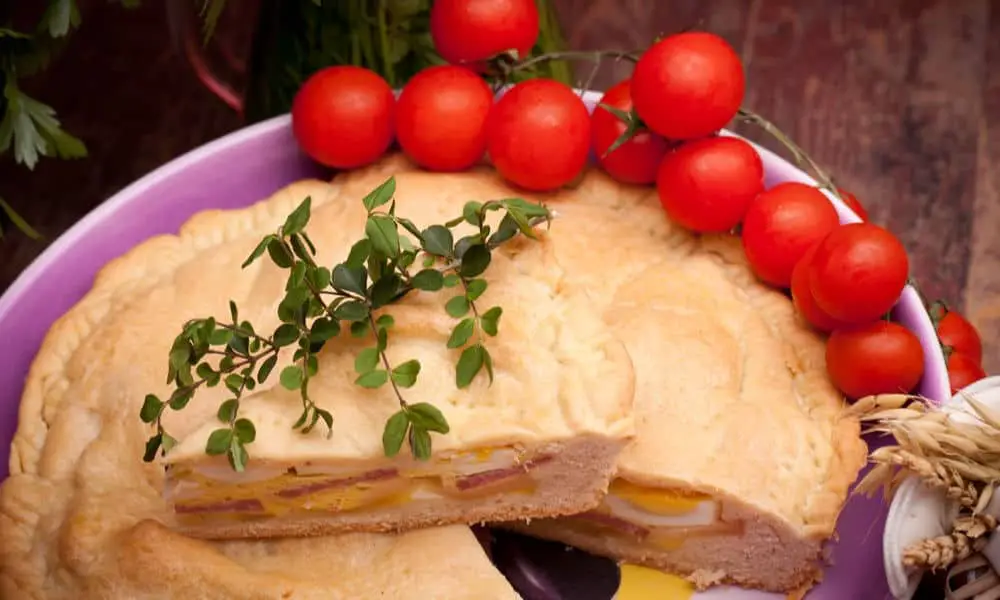 This Pizza Rustica alternative is a great way of welcoming vegetarian people to your table. With no meat included in it, the taste is given by tomatoes, eggplant, roasted peppers, and a blend of four different cheese types. Easy to prepare as it is, you can have it done within less than an hour. Just in case you forgot about that vegetarian guest coming to your party tonight!
20. Dutch Oven Pizza Rustica
To our fortune, people love sharing their parents' or grandparents' recipes for everyone to learn. This recipe includes five different types of cheese and is cooked in a Dutch oven! Take everything outside and start preparing a meal – pay attention to the weather forecast and make sure it is fit for it!
21.  Sicilian Easter Pie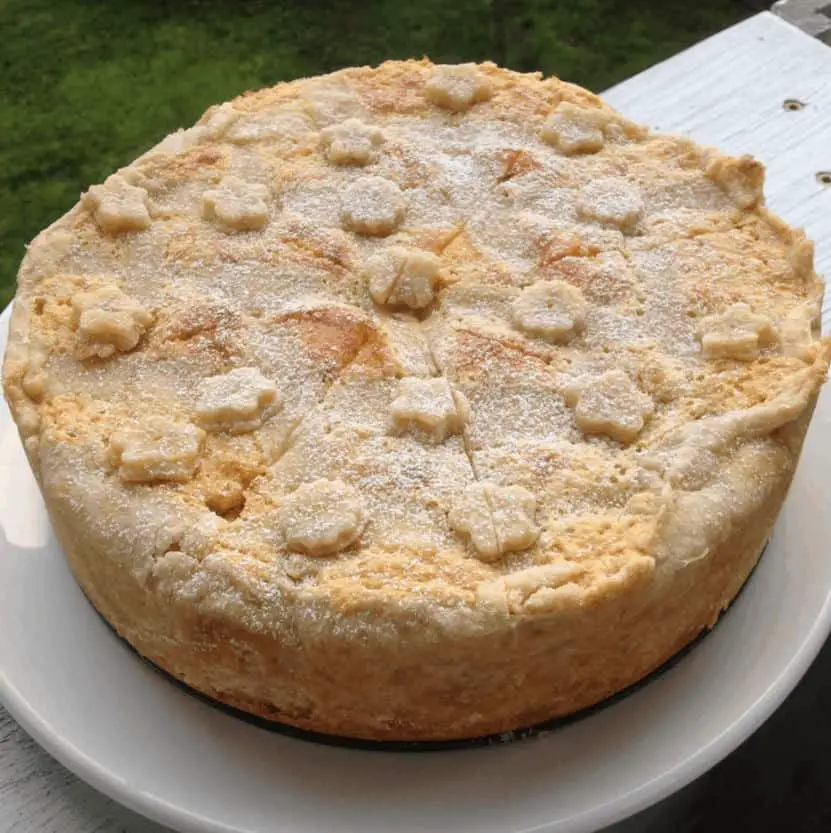 This Sicilian recipe is great for families that like keeping a tradition throughout time. It includes variables to classic Pizza Rustica as grated orange zest, sugar, rice, and ground cinnamon. Ideally served cold or just a bit warm, it serves eight generous slices. Deep-dish crust and sweet flavors combined with cheese make a fantastic meal.
22. Low-Carb Pizza Rustica
If you consider Pizza Rustica to be a great meal but also think it may be a bit over the edge when it comes to carbs, try this recipe out. Coconut and almond flour for the dough, unsalted mozzarella cheese, and just enough meat ingredients to add to its taste. A great option if you are looking for a light yet delicious meal to share.
23. Gluten-Free Pizza Rustica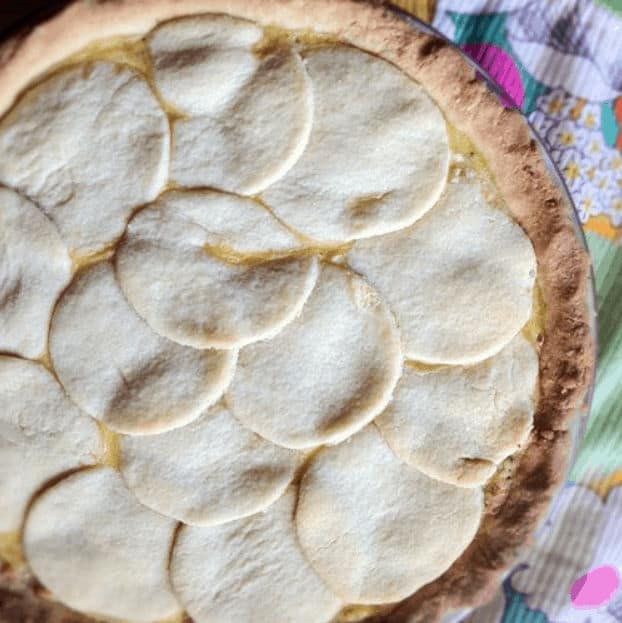 Gluten-free guests can also enjoy this great meal. Just follow the easy-to-prepare recipe and invite whoever you want to try it out. A great way of including everyone in your party, and have a spectacular Pizza Rustica served within minutes. Make yourself an inclusive chef, and let no restrictions stop you.
24. Escarole-Stuffed Pizza Rustica
This Pizza Rustica recipe adds the great taste and texture of escarole. Give a twist to your favorite pie and play with ingredients as much as you like to get the best taste ever. Try it yourself, or bring someone else to receive feedback. They won't regret accepting the invitation over!
25. Southern Italian Pizza Rustica
Each region has its own preference when it comes to food. Pizza Rustica is no exception to the rule, so here is a recipe that brings the flavor of southern Italy to your table. Hard Italian sausage, prosciutto, and parmesan cheese get together in a mixture of taste and great looks. A must-try if you have a southern Italian relative home for dinner.
26. Tara's Sicilian Pizza Rustica
Tara brings another Sicilian Pizza Rustica recipe for you to try out. A pound of butter for the crust, 10 eggs for the filling, and five pounds of Italian meats and cheeses. A great meal to serve at your dining room table at home and surprise everyone. Follow this simple recipe to have a nice Sicilian meal.
27. 30-Minute Pizza Rustica
Yes, you haven't misread the title. A Pizza Rustica recipe that can be prepared in just half an hour. A perfect way of solving last-minute situations where you don't know what to offer to your upcoming guests tonight! What's best, being fast and easy to prepare does not affect its great taste at all!
28. Fully-Loaded Pizza Rustica
If you like your Pizza Rustica to be loaded with ingredients, check this recipe out. Lots of ingredients in really big quantities, blending in for a great scrumptious meal. Country ham, salami, eggs, and cubed pepperoni. A great filling to go with parmesan and mozzarella cheese, and to cover with a tasty crust!
29. Pizza Rustica alla Napoletana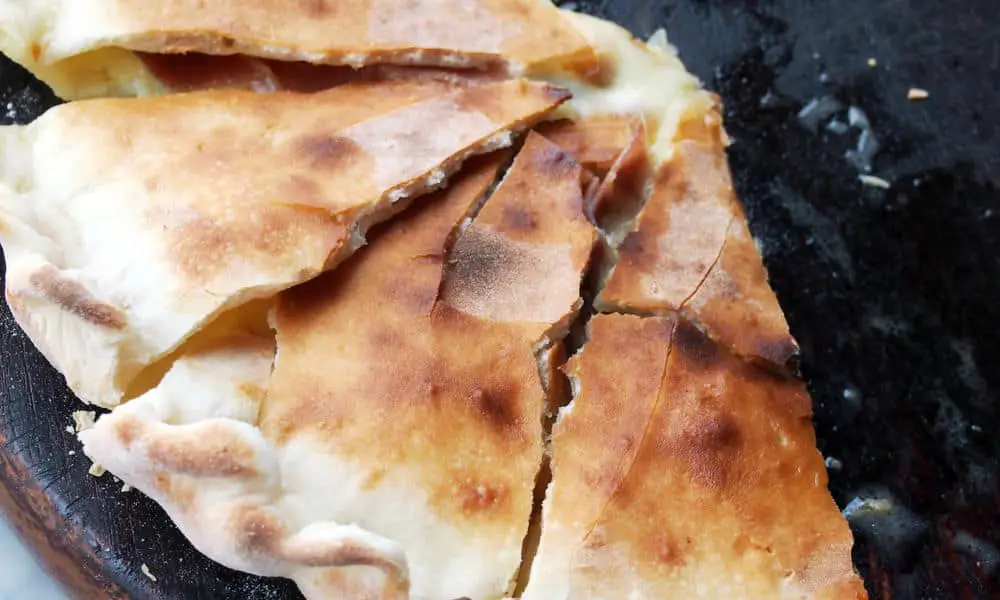 The Neapolitan version of Pizza Rustica includes a sweet crust and a non-layered filling. To achieve this, ingredients such as dried sausage, mozzarella, and prosciutto are diced and added to the ricotta filling. This is a great advantage when trying to cut it into wedges. You can omit the sugar and add more water to avoid the crust being sweet, but it wouldn't be Neapolitan!
So, these are our 29 best Pizza Rustica recipes. Whether they are gluten-free, vegetarian, Sicilian, or Neapolitan, they all have a great taste and will make a perfect meal for you to share. Which one is your favorite? Leave us your comment and share your thoughts with the community!
29 Best Pizza Rustica Recipes
Ingredients
Orsara's Pizza Rustica

Matthew's Pizza Rustica

Square Pizza Rustica

Silvia's Pizza Rustica

Laura's Pizza Rustica

Salami Variety Pizza Rustica

Zucchini Pizza Rustica

Angie's Pizza Rustica

Pizza Rustica Guarino

Dutch Oven Pizza Rustica

Low-Carb Pizza Rustica

Escarole-Stuffed Pizza Rustica

Tara's Sicilian Pizza Rustica

Fully-Loaded Pizza Rustica
Directions
Select your favorite recipe.
Organize all the required ingredients.
Prep the recipe in 30 minutes or less!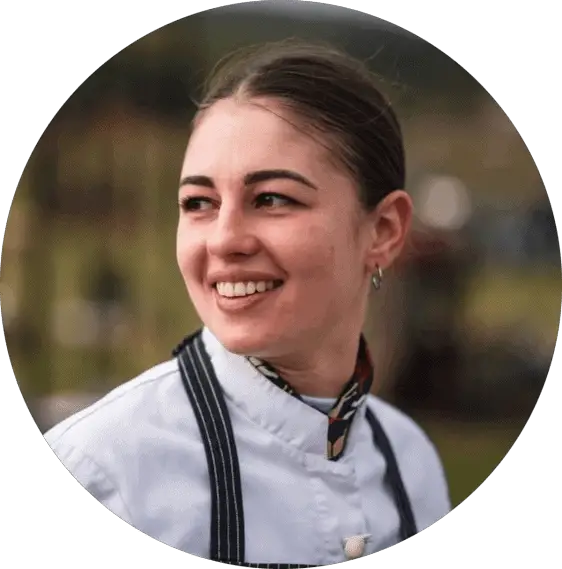 Julie has five years of experience in the restaurant industry, she decided to share her knowledge about her liking and fondness for food and pizza, of course, cooking as her love language. She's very passionate about what she's doing, making all the things she writes regarding pizza recipes, very amazing!