We all know that Cambridge, MA is a great place to live and work. And what's better than living in a city with some of the best pizza? There are so many places to buy pizza in Cambridge, but don't be fooled! The best pizzas can only be found if you know where to look.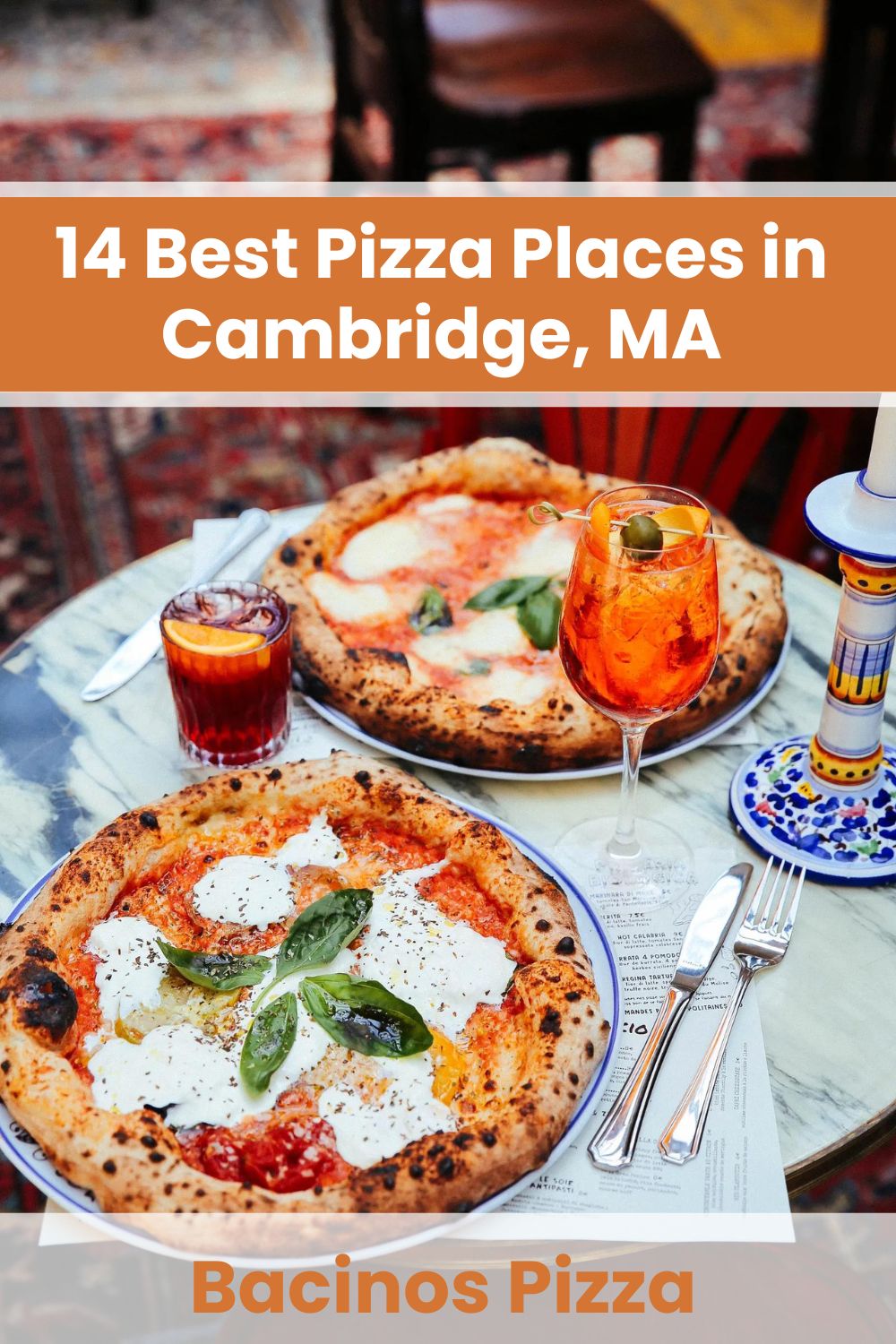 The good news? We've put together a list of 15 places that sell the best pizza in Cambridge to make the search easier for you. We hope you enjoy our selection as much as we do!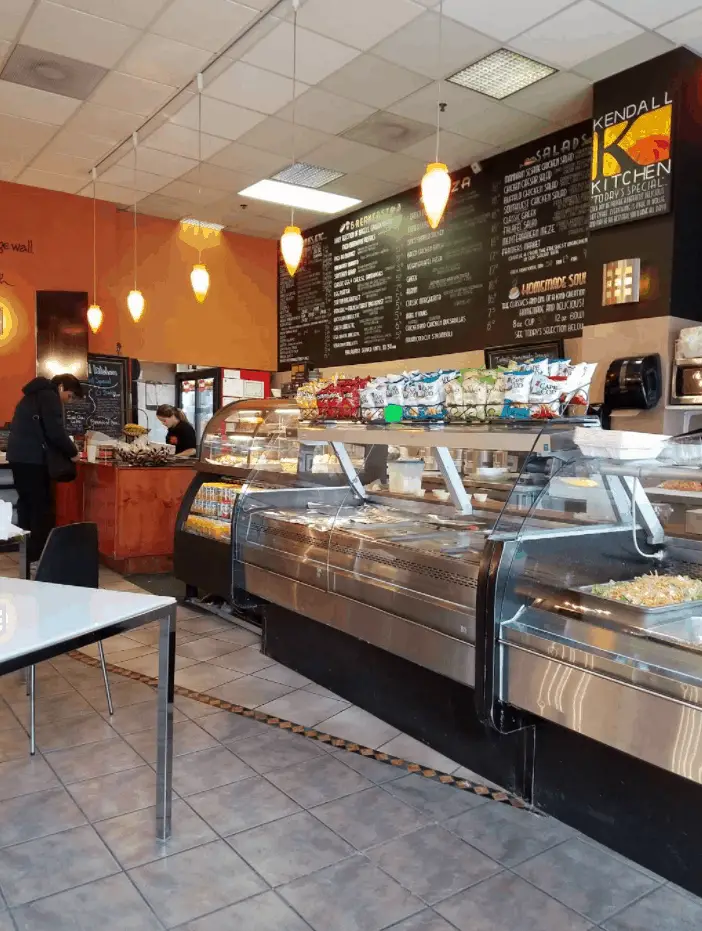 201 Broadway #25, Cambridge, MA 02139
Tel: 617-225-7704
If you're looking for a place that specializes in both traditional and innovative pizzas, then Kendall Kitchen is your best bet. Whether you hope to satisfy your craving for the classic Margherita or just have a little bit of chicken bacon ranch flair, this pizza joint has it all.
The place is open from 7:00 am to 1:30 pm then from 5:00 pm to 7:30 pm. And you can enjoy your pizza as a takeout, on outdoor seating, or order online and have it delivered to your door.
The prices are incredibly reasonable, and you can even choose your own toppings if you don't like any of the stuff they have used for dressing.
1706 Massachusetts Ave, Cambridge, MA 02138
Tel: 617-864-8090
Ironically, Harvard House of Pizza is not situated in the iconic Harvard Square, you will find it in Porter. It is another great place to get a decently-sized pizza for a pocket-friendly price.
The pizzeria opens from 11:00 am to 12:00 pm, making it perfect for people looking for a late-night snack. If you are stuck at work without a break and looking for a pizza joint that does deliveries late into the night, this is it.
Most of the people who frequent here are Harvard and Lesley students, which explains their relatively cheap prices. You will be served the perfectly greasy pizza you need to give you a good night's sleep after a long day at work, whether on pickup, takeout, or home delivery.
30 Dunster St Cambridge, MA 02138
Tel: (617) 492-6444
Grab a slice of your favorite pizza at the Oggi Gourmet; it has the crispy crust and gooey cheese you would expect.
There are a few chairs if you are interested in eating here, but the majority of orders are delivery and takeout. You will get a small discount if you order online, which could come in handy if you have a big number of people to feed.  The pizzeria opens from 7:00 am to 8:00 pm.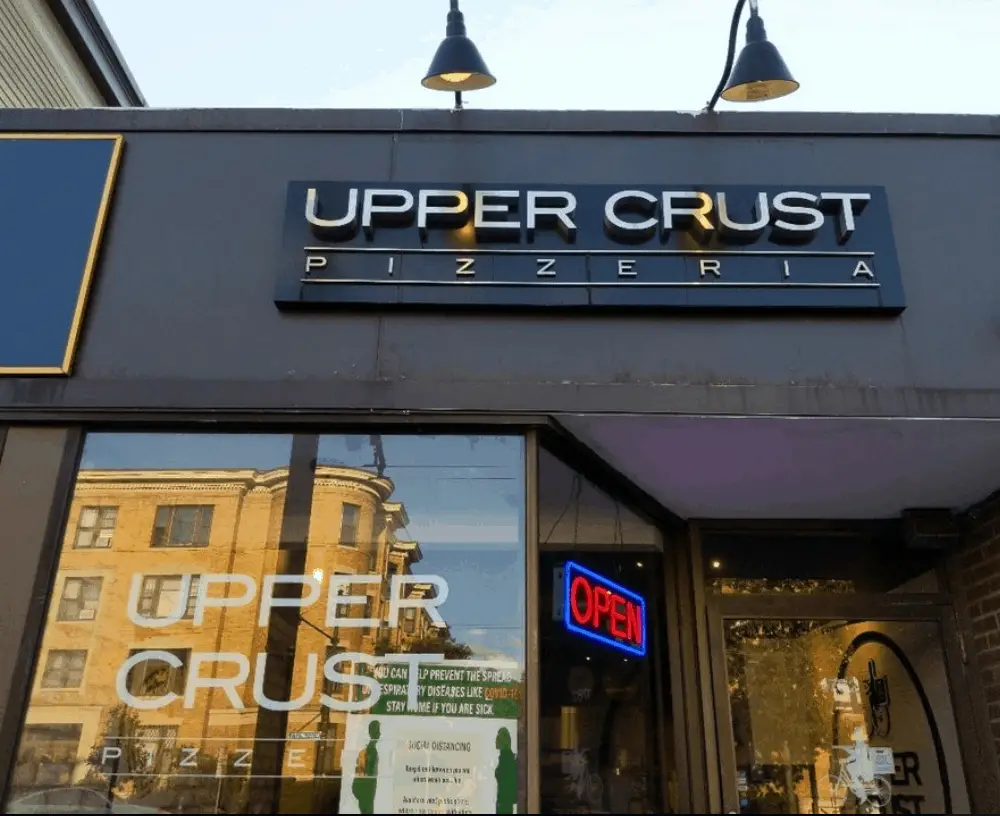 1782 Massachusetts Ave Cambridge, MA 02140
Tel: (617) 492-1111
If the Harvard House of Pizza doesn't satisfy your craving for your favorite pie and you would like to try someplace else in Porter, the Upper Crust Pizzeria might be just the spot you are looking for.
This joint serves super thin-crust pizzas with a wide variety of delicious toppings including the State House dressed with pepperoni, hamburger, and Italian sausage.
There is something for weight watchers too like Geppetto's Roasted Veggie which marries mozzarella cheese with squash, eggplant, and zucchini, to produce a fine veggie pie.
Looking for a super scrumptious pie for lunch? Upper Crust has plenty of options available for you that can be paired with a salad for an unforgettable lunch special. The place opens from 11:00 am to 10:00 pm.
187 Hampshire St Cambridge, MA 02139
Tel: (617) 876-6969
One of the things we love about Beauty's Pizza is that their pizzas are fresh; everything they use for the topping is marinated and prepped every day and only cooked when the order is placed. This includes the beef, chicken, as well as spicy Italian sausage.
If you don't feel like going outside for pizza, you can order online and have the pizzeria deliver the pie to your door. You will also get a discount on it. So, basically, the more you don't want to go outside, the more you save!
But generally, the prices here are quite favorable. You can get an extra-large pizza for under twenty bucks. It's really a great spot for when you have some friends over that you would like to feed on the cheap.
And like most of the joints we have listed above, this one is perfect for late-night food delivery.
1432 Massachusetts Ave Cambridge, MA 02138
Tel: (617) 873-0888
Otto started as a small pizza joint in Portland but is now one of the most popular pizzerias in Cambridge and across Boston. It specializes in thin-crust pizzas, and that is one of the reasons it outshines most of the pizzerias in Cambridge.
With unique, delectable toppings, these crusts stand out both in appearance and in their fine flavor. If you fancy crispy crusts with crunchy toppings, Otto is the place for you.
And don't worry about not having enough money for the whole pie. This spot also sells pizza in slices, and you can buy the number of slices that fit your budget.
Visit here between 10:30 am and 9:00 pm and you will enjoy a variety of options including the sriracha chicken and avocado, roasted pineapple and bacon, pulled pork and mango, and a couple of cheese and pepperoni varieties.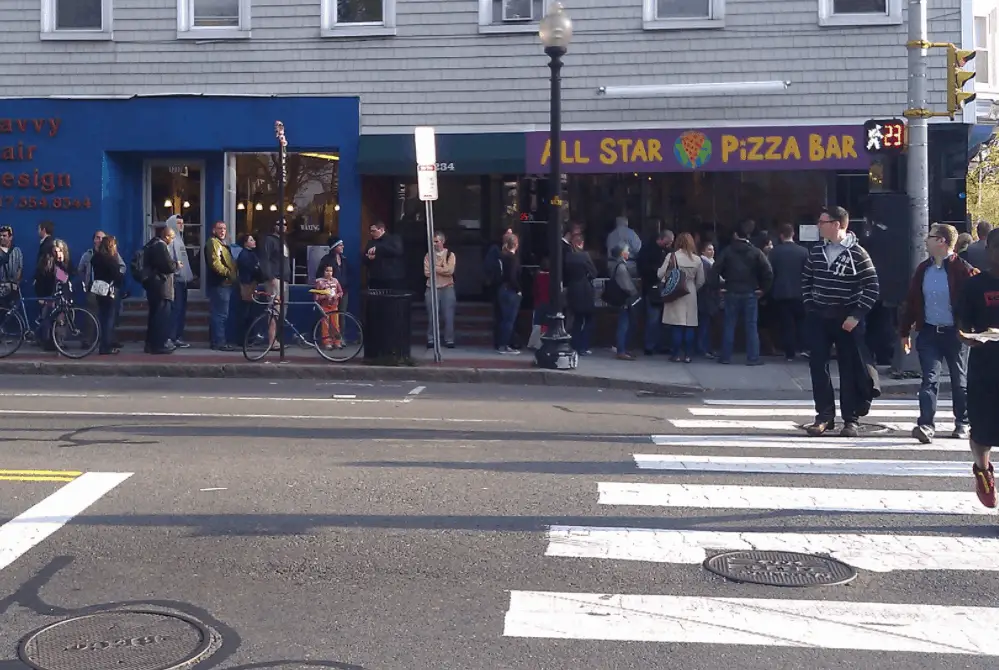 1238 Cambridge St Cambridge, MA 02139
Tel: (617) 547-0836
Looking for something vegan or vegetarian? The All Star Pizza Bar's got you covered.
This twenty-seat spot that opens between 11:00 am and 10:00 pm serves four pizza varieties every day; one vegetarian and vegan option, one with pepperoni, one with cheese, and one with funky options like the barbecue duck topping.
The vegan pizzas are sprinkled with Daiya mozzarella and are topped with meat substitutes, almond milk sauce, and lots of veggies. Whatever you choose, you can be sure to have a satisfactory, thin-crust pie.
500 Technology Sq Cambridge, MA 02139
Tel: (617) 758-4444
An eatery that serves some of the finest, crispy, wood-fired crusts, Area Four, is perfect for anyone looking to try some wood-grilled pizza. The dough is left to rise for more than thirty hours, then dressed with hand-pulled mozzarella cheese.
If you are a mozzarella person, the pizza from this spot will blow your mind because most of the pies here are topped with the pizzeria's signature mozzarella cheese.
But there are also other options available like the incredibly delicious clams and bacon topping that give the pizza a nutty pecorino finish.
Whether you want a sit-down, takeout, or online delivery, this place is open from 11:30 am to 8:00 pm to deliver breakfast, lunch, and dinner time orders.
345 Cambridge St Cambridge, MA 02141
Tel: (617) 354-5154
Located in the cozy neighborhood of East Cambridge, this simple pizza shop serves fluffy Greek-style pizzas that will get your taste buds asking for more. If you are looking for pan-baked pizzas for dinner or calzones to snack later, Aram's is the place you want to be.
The pizza here will not cost you more than you can afford. In fact, you can grab a mini-pizza for only eight bucks or a larger size for only fourteen bucks. The spot mostly deals with takeout and delivery orders, but there are a few chairs and tables inside where you can sit and dine in.
You will also be thrilled to know that you can buy a pizza by the slice. For most people, this comes as a great relief because not everyone wants to buy the whole pie. You can come here any time between 10:00 am and 11:00 pm.
350 3rd St Cambridge, MA 02142
Tel: (617) 452-9292
Fancy, artisanal pizza awaits you at Za, one of the chicest spaces in the Kendall Square area. But despite the high-end foods served here, the atmosphere is pretty casual. Don't just get pizza; grab some wine too and a serving of charcuterie for later.
Every pizza at Za is fresh. The restaurant uses local, organic ingredients and because of this, the pies, salads, and every other meal on the menu change based on the available ingredients.
The pizzeria opens at 12:00 am and closes at 8:00 pm. You can visit the place for signature pies topped with peppers, mushrooms, goat cheese, butternut squash, caramelized onions, and many other flavorful toppings.
1 Canal Park, Cambridge, MA 02141
Tel: (857) 220-9400
Mix and match your crust, cheese, sauce, and toppings into one amazingly delectable pie at Blaze Pizza. Once you have decided how you want your pie, all the ingredients will be put together into a pie and fast-fired for three minutes before being boxed and handed to you.
This is the perfect spot for people who prefer choosing their own toppings or creating their pies from scratch. But if this option seems too overwhelming, great pizzas like the creamy bacon White Top and the Mozzarella artichoke Art lover are also available.
The pizzeria is open for takeout, outdoor seating, and home delivery services between 11:00 am and 10:00 pm.
424 Cambridge St, Cambridge, MA 02141
Tel: (617) 354-0009
Skampa may not be as massive as the Blaze Pizza but it has a huge following. You will have a wide variety of pizza options to keep your taste buds entertained. You will also love the large menu of snacks and salads that you can buy for later.
This spot opens at 11:00 am and closes at around 10:00 pm, so you can order your brunch, afternoon snack, and dinner at your convenience.
Weekend evenings are usually the busiest, and you will likely have to wait for your order to be prepared. Kill time by walking around or getting a glass of wine.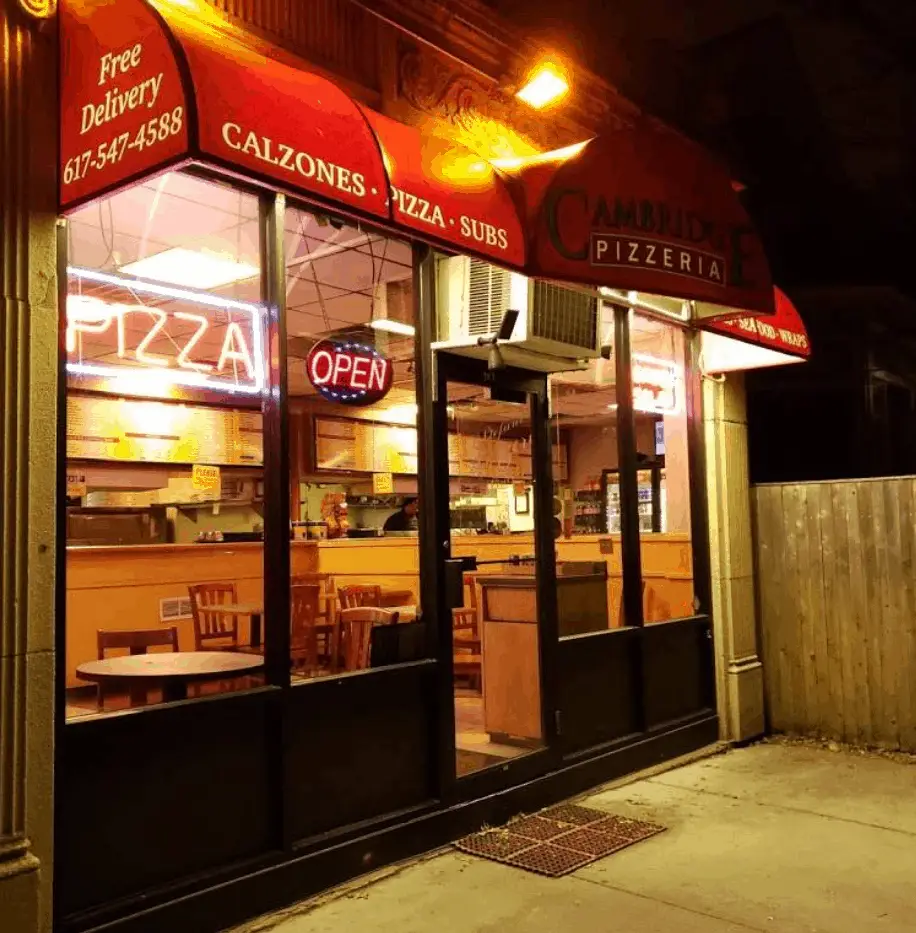 263 Brookline St Cambridge, MA 02139
Tel: (617) 547-4588
With more than sixteen different pizza varieties, the Cambridge Pizzeria is a regular lunch and dinner spot for people who want something pocket-friendly yet substantial.
Visit this joint between 11:00 am and 10:00 pm and you will find just the right combination of toppings to make your mouth water. Or if you are like most people, just order your pizza online and have it delivered to you for free.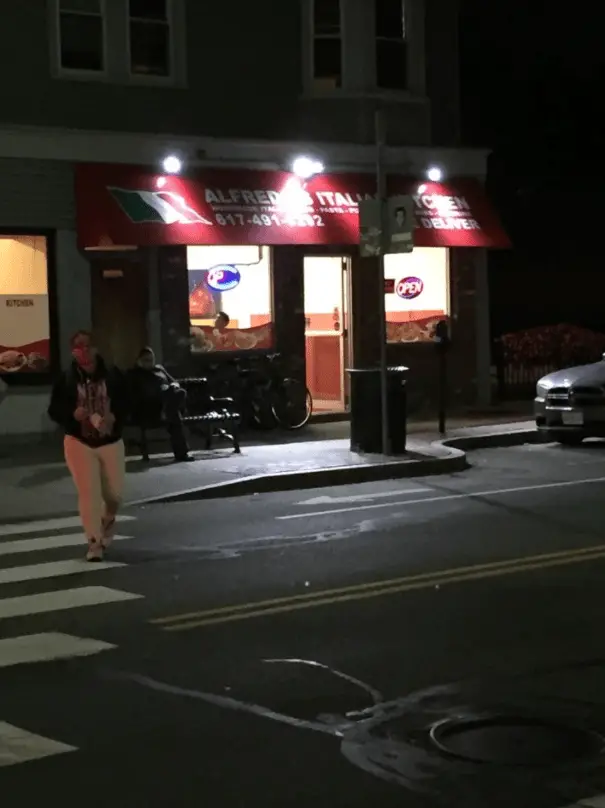 691 Cambridge St Cambridge, MA 02141
Tel: (617) 491-8292
Want to try something Italian? Head to the exquisite Alfredo's Italian Kitchen and the huge number of pizzas they have on the menu will leave you spoiled for choice.
We are talking Mama Maria, Primavera, Francisco, Al Pacino, and so many other elegant pizza varieties that will make your visit memorable.
Whether you are into pan-baked, oven-baked, wood-fired, or charcoal-grilled varieties, this spot's got you covered. Make your takeout or home delivery order between 11:00 am and 10:00 pm.
Do you get your pizza from any of these joints? Tell us which one is your favorite and why.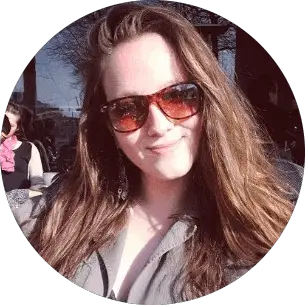 Barbara is an enthusiastic food-exploring person that goes through different culinary experiences. She got inspired by creating a pizza blog post after she tasted one of the best-selling pizzas in Toledo.