The choice of cookware for the restaurant is an individual process, which depends mainly on the format of the establishment. It is recommended to consider this issue at the stage of creating a business plan for a café or restaurant.
It is not worth saving on equipment, but this also does not mean that you need to choose only the most expensive one. Any expensive restaurant equipment should be cost-effective, and it should be bought only after making all calculations.
General Cookware Requirements
Professional restaurant cookware is expensive and is not always available, so it is worth purchasing it, taking into account such factors:
the number of seats in the hall – this will determine the maximum load of the kitchen equipment;
kitchen area – it directly affects the complete set of appliances;
the format of the institution – calculate the productivity to maintain a balance between food quality and cooking speed. So you will understand whether it is worth paying extra money for more functional and powerful appliances;
the content of the menu – for some dishes, you will need special equipment: barbecues, grills, dispensers, etc. For example, for wok noodles, you will need a professional wok Yosukata, which you can find on https://yosukata.com/.
Additionally, you should keep in mind the following universal requirements:
compliance with sanitary standards;
long service life;
high-quality materials;
proven manufacturer;
The Selection of Quality Cookware
Basic conditions for selecting high-quality cookware are strength, resistance to sudden temperature changes, dishwasher safety, and long service life. The number of dishes required depends primarily on the number of seats.
However, the format of the establishment also plays an important role. There are three sets of dishes in the hall with the waiters: one in use, the second is for the banquet, and the third is in the pantry.
In self-service establishments, one set is stored in the hall, the second is washed, the third is on the distribution line, and the fourth is for banquets. The cookware can be conditionally divided into the following categories:
porcelain and ceramic dishes – plates, salad bowls, sugar bowls, salt shakers, sauce bowls, teapots, cups and saucers, milk jugs, buffet spoons;
cutlery – forks, spoons, knives;
cookware – a variety of pots, pans, and saucepans made of cast iron or stainless steel. Enameled pots cannot be used in a professional kitchen;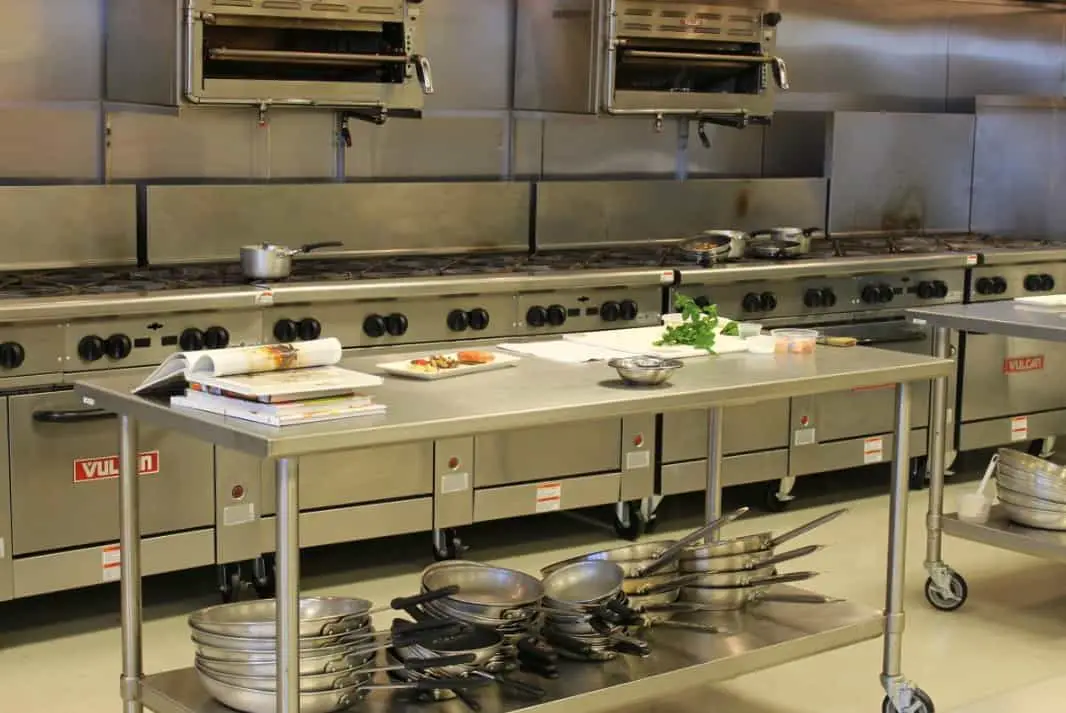 food containers – for storing ingredients and ready-made meals;
bar dishes – jugs, glasses for juice, water and cocktails, cutlery dispenser, spoons, bottles, glass holders, ice buckets, shakers, burners, etc.;
kitchen utensils – knives, food containers, sauce bottles, weighing devices, potato grinders, bread baskets, and more;
confectionery equipment – sieves for powder, piping bags with and without tips, frames, and bakeware, chocolate decorations.
When buying cookware, you should ask the supplier if he is ready to provide the same sets over a long period because sets with different patterns look ridiculous in the kitchen. Cutlery and ceramic dishes must match each other and support the concept of the establishment.