When hunger strikes, there's nothing like a pizza to hit the spot! Those lucky enough to live in Charlottesville, Virginia, have plenty of restaurants and pizzerias to choose from. But how do you separate a superior pie from a so-so slice?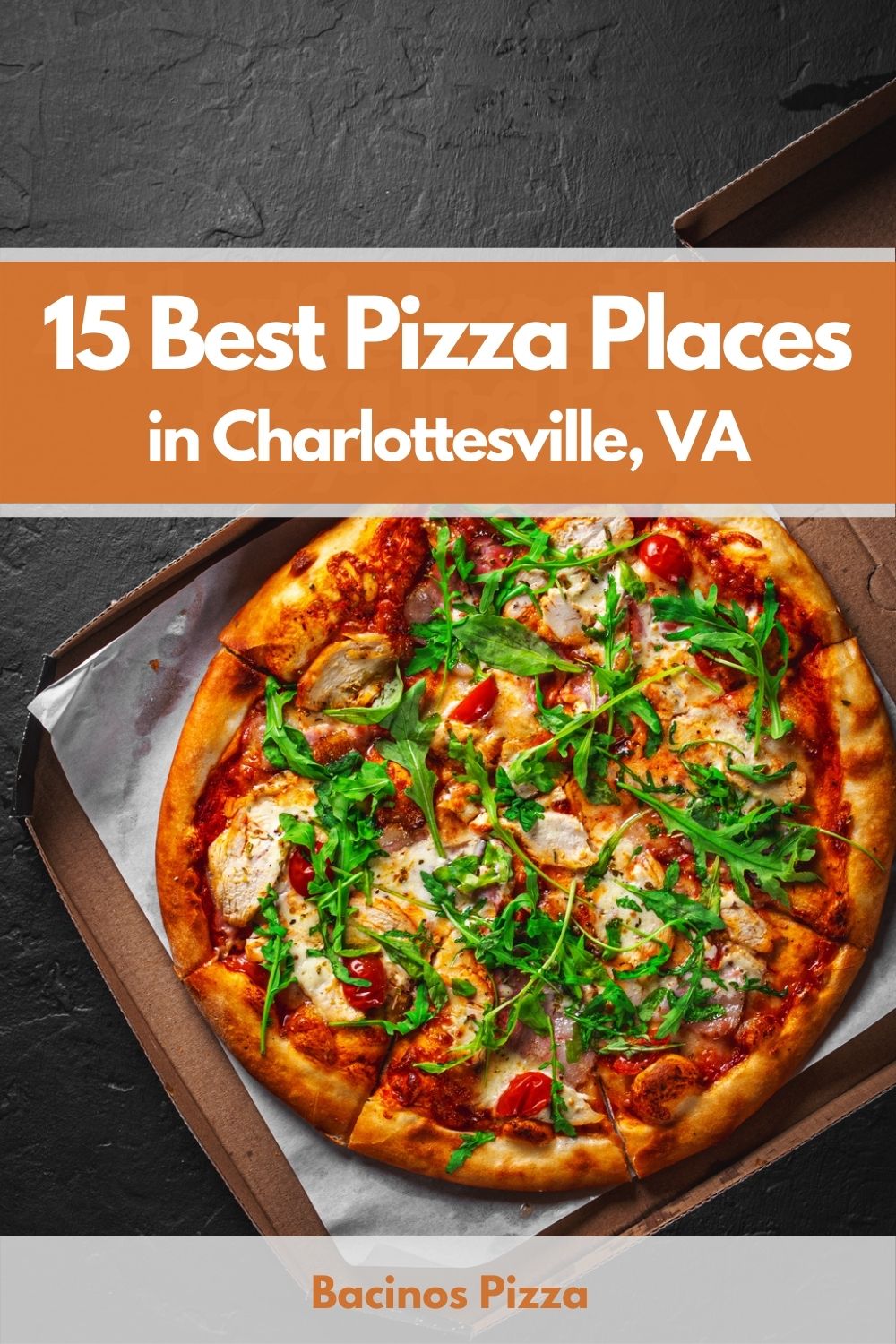 That's where we can help! We're going to take a look at 15 places to get the best pizza in Charlottesville. And we'll tell you everything you need to know to pick the perfect option for your pizza night.
So step this way to find out more …
Address: 205 Monticello Road, Charlottesville, Virginia 22902
Tel: 434-244-3226
Lampo Neopolitan Pizzeria is one of the top rated eateries in Charlottesville – and with good reason. It serves up a small but high quality selection of pizzas, with top notch ingredients.
Here you can get a choice of two Margheritas. One features the mozzarella is made fresh daily in-house. The other is authentic buffalo mozzarella direct from Italy.
There's also a classic Prosciutto, made with prosciutto di San Danielle, an Abruzzo with pork and beef meatballs, and a Funghi with Sharondale Farm pioppini and oyster mushrooms. And for those who like their pizza spicy, the Hellboy has sopressata piccante, Calabrian chili and scorpion pepper honey.
The Monticello Road venue is for dine-in, although it's temporarily closed for renovations. Check the website for details of the reopening.
A second venue, at 92 2nd Street South East, is available for takeout only from Wednesdays through Sundays. Both locations can be reached at the same telephone number.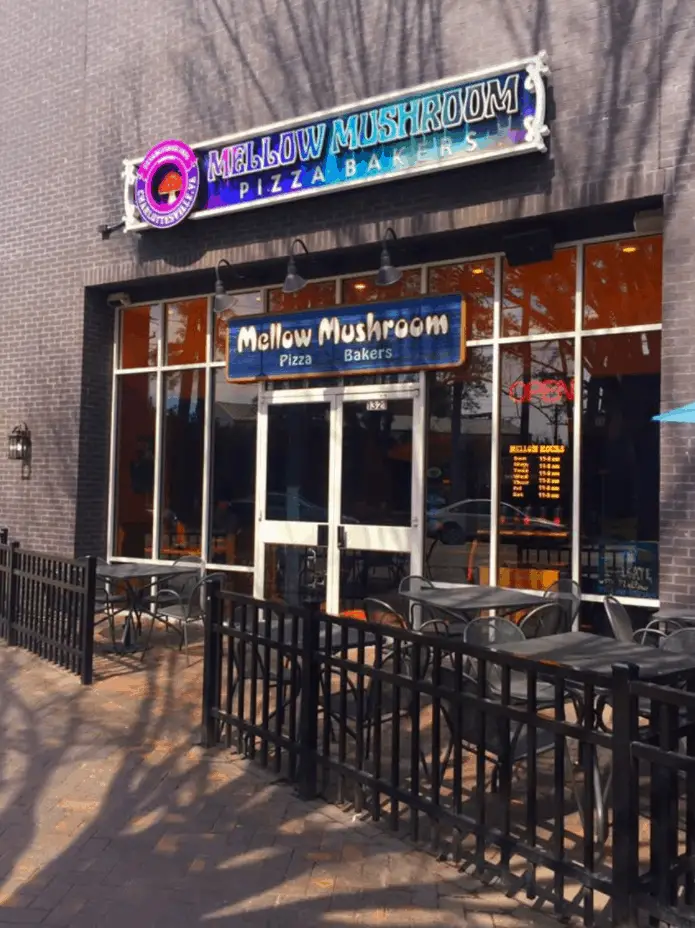 Address: 1321 West Main Street, Charlottesville, Virginia 22903
Tel: 434-972-9366
Charlottesville's Mellow Mushroom is a favorite with those who like full flavored pizza and good beer. It's open daily for takeout, and outside pandemic restrictions, you can dine in too. Check the website for the latest details on what's on offer.
The restaurant is located on the first floor of The Graduate Hotel. The colorful interior provides a welcoming backdrop to a range of stone-baked pizzas. The crust here is made with water from the Appalachian Mountains, and it's light and crisp.
If you have particular dietary requirements, you'll be pleased to know that many of the pizzas can be made vegan or gluten-free. And as well as the pies, the menu features burgers, salads and sandwiches, and a selection of no fewer than 39 craft beers.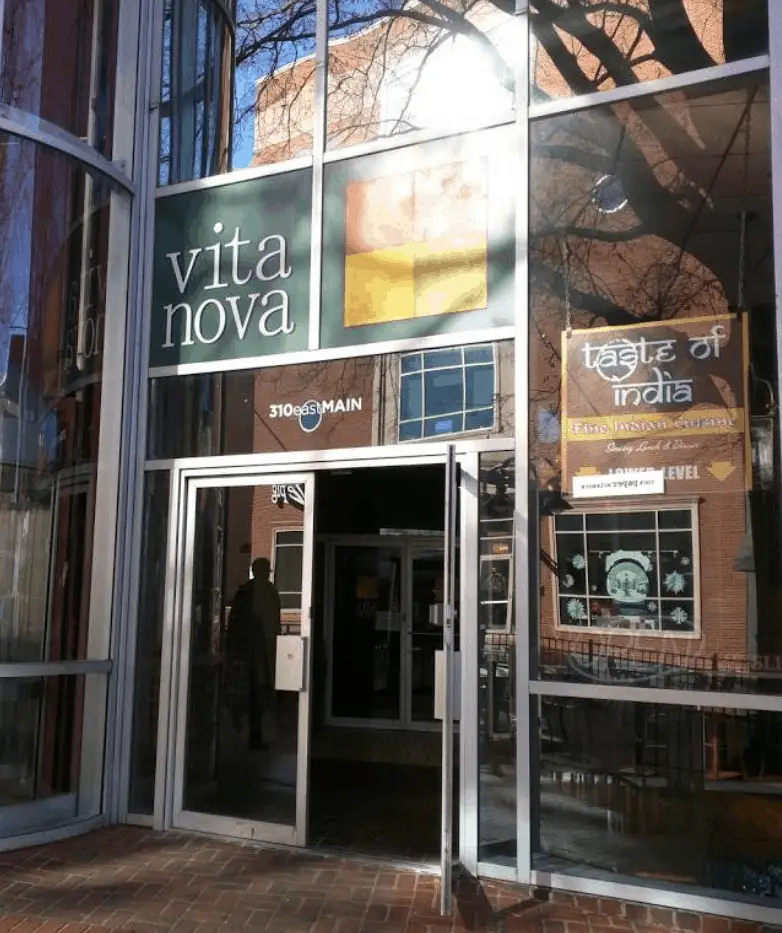 Address: 310 East Main Street, Charlottesville, Virginia 22902
Tel: 434-977-0162
Located in Charlottesville's historic Downtown Mall, Vita Nova is open from Monday through to Saturday. It serves up a great selection of pizzas to be enjoyed dining in, or for takeout or delivery. Note that it closes earlier on Saturday nights.
The house specialty is New York style pizza, and you can eat it by the slice or order a whole pie. There's a huge vegetarian selection, plus plenty to keep meat eaters happy. The sausage here is served in thick, juicy slices, with not a crumble in sight.  There's also a selection of pizzas without cheese, plus calzones.
Everything is made fresh to order, and the service is friendly and attentive.
Address: 118 West Main Street, Charlottesville, Virginia 22902
Tel: 434-977-9688
Christian's Pizza is open every day. It's available for dine-in or takeout and can be delivered via Uber Eats or Doordash.
There's a huge range of toppings available here. Keep it simple with a Margherita or Pesto and Tomato, or go large with a Supreme featuring onions, mushrooms, green peppers, pepperoni, sausage and mozzarella. Pasta, calzones and salads are available too.
But while you can choose from a small or large salad, there's only one size of pie on offer here – and it's big. The 18-inch diameter pizza will serve four people. It there are fewer of you, don't worry. Any leftovers will taste just as good eaten cold the next day.
Address: 913 West Main Street, Charlottesville, Virginia 22903
Tel: 434-245-4007
Benny DeLuca's is a relaxed pizzeria known for its large pies and thin-crust slices. It's open every day, closing at midnight on Fridays and Saturday nights.
The pies here are as big as they come – 28 inches in diameter. Order your preferred topping by the slice. One will be enough for a meal for most. If you're particularly hungry, order two. And if you're up for a challenge, you can try to eat a whole pie in an hour. There's $500 on offer if you do it.
All the ingredients are sourced in the USA. The flour and meat comes from the Midwest, the tomatoes from California, and the cheese from Minnesota dairy herds. Even olive oil comes from domestically grown Corto olives.
Address: 1551 East High Street, Charlottesville, Virginia 22902
Tel: 434-872-0070
Fabio's is open six days a week for pizza lovers to dine in, get takeout or have their food delivered. The restaurant stays closed on Sundays.
The New York style gourmet pizzas are made from scratch, and you can get a choice of 12, 14 or 16-inch pies. If you prefer a square slice, medium and extra-large Sicilian pizzas are on offer too. Both are also available by the slice. And there's a selection of gluten-free pizzas.
The menu also features calzones, subs, salads, pasta, burgers, sides and paninis. Satisfy your sweet tooth with one of the best dessert menus around. And if you have little ones to feed, there's a kids' menu too.
Address: 2115 Jefferson Park Avenue, Charlottesville, Virginia 22903
Tel: 434-202-2257
Fry's Spring Station offers indoor and outdoor dining, plus pick-up and delivery. It's open from 4 until 9pm Monday to Friday, and from 11am to 10pm on Saturdays and Sundays.
All the pizzas here are available as gluten-free alternatives, and there's a good range of toppings for both vegetarians and meat eaters. You can also create your own pie, with a wide selection of toppings at $1.75 and $2 apiece.
Kid-sized pizzas and calzones are available too. And if you fancy something other than pizza, you can choose from salads, sharing plates and burgers. Desserts are changed daily – just ask for details.
Address: 115 Maury Avenue, Charlottesville, Virginia 22903
Tel: 434-977-6228
Dine in at Anna's Pizza #5 for a relaxed, no-frills ambience and great food. You can also choose takeout or delivery if you prefer to dine at home.
The extensive menu features pasta dishes, salads, subs, burgers, wings and desserts alongside the pizza, calzones and Stromboli. Choose from a traditional round Neapolitan or square Sicilian pie. Neapolitans are also available by the slice.
Drinks include draft and bottled beer. There's also good wine – although you'll only be able to choose from one red, one white or one rosé.
There are no bells and whistles here. But generous servings and good service have made Anna's a mainstay for locals.
Address: 1880 Abbey Road, Charlottesville, Virginia 22911
Tel: 434-293-6788
Lelo's is a counter service restaurant. You can dine in, order takeout or get your pizza delivered via GrubHub. Curb-side pickup is available on request, and while they prefer orders to be made online, they can take payment over the phone too.
Lelo's are passionate about the quality of their pizza and believe it's best enjoyed straight from the oven. For that reason, they offer all their food to-go par-baked, so you can finish it off in your own oven.
In most cases, par-baking means the crust only. But if you have a simple topping – cheese or pepperoni, for example – they'll par-bake that too. They all come unsliced, and with detailed instructions to get the best results.
There's a great range of vegetarian and meaty pizzas, plus you can order by the slice. The menu also includes salads, breadsticks and calzones.
Address: 511 West Main Street, Charlottesville, Virginia 22903
Tel: 434-995-5449
Oakhart Social is a modern restaurant offering dine-in, takeout or delivery.
Here you'll find contemporary sharing plates, plus a wide range of wines, beers and cocktails. And the service gets consistently high marks from diners. If you're dining in, reserve your table in advance to avoid disappointment.
This isn't a dedicated pizzeria, and the range of pizzas is small but perfectly formed. The favorites are all present and correct, the toppings are fresh and high quality, and the crust is crisp and light.
Choose from cheese, pepperoni, mushroom, sausage and a Margherita. Each has been given the distinctive Oakhart treatment. The sausage pizza, for example, features caramelized fennel, while the mushroom has pistachio pesto.
Address: 946 Grady Avenue Suite F, Charlottesville, Virginia 22903
Tel: 434-422-8543
Dino's is open daily, closing at 10pm on Friday and Saturday nights. Situated in the Dairy Market, some say the pizza here is the best in Charlottesville.
The artisan wood-fired pies come in three sizes. There's the option of gluten-free crusts, as well as a range of vegan toppings. The menu features a range of creative topping combinations, or you can build your own pie or calzone.
Also on offer is a wide selection of salads. And if you love chicken, you've come to the right place. Choose from a quarter, half and whole chickens roasted in delicious spice combinations from around the world.
Address: 930 Olympia Drive, Charlottesville, Virginia 22911
Tel: 434-465-6800
Marco's Pizza is a chain of pizzerias offering a great range of consistently good quality pies. Service is at the counter, and you can't dine in here. But you can choose takeout, curb-side pick-up or delivery. It's open seven days a week, including up until midnight on Fridays and Saturday nights.
Specialty pizzas come in sizes from small to extra-large, with the latter offering 12 slices. You can build your own pie, or choose from a wide selection of topping combinations. You'll also find subs, salads and desserts on the menu.
Everything is reasonably priced, and delivery is speedy too.
Address: 110 2nd Street North West, Charlottesville, Virginia 22902
Tel: N/A – Order online
Luce is no more than a hole in the wall where you can collect the food you've ordered online. But that food is something special.
Pizza is only available for dinners on Thursdays through Saturdays. But it's worth the wait! The crust and sauce are delicious, and the toppings are fresh and flavorful.
There are just five options, three of which are vegetarian. Choose from a Margherita, Pistou (zucchini, mozzarella, cherry tomato, basil pesto) or Cacio e Pepe (ricotta, mozzarella, parmesan and black pepper). Meat eaters will love the pepperoni or pork ragu.
The pasta here is exceptional, and there are some great desserts too.
Address: 20 Elliewood Ave, Charlottesville, Virginia 22903
Tel: 434-202-0592
The patio area at this hip pizzeria is one of the best places in Charlottesville for live music on Saturday nights. And the pizza is pretty impressive too.
The menu features options like the Capone – essentially a Margherita with fresh basil – and the Feisty Italian, with pepperoni, banana peppers and Italian sausage. You'll also find appetizers, calzones, salads and desserts.
You can dine in and enjoy the music, pick up your food curbside, or have it delivered. It's open seven days a week, closing at midnight on Thursdays, Fridays and Saturday nights.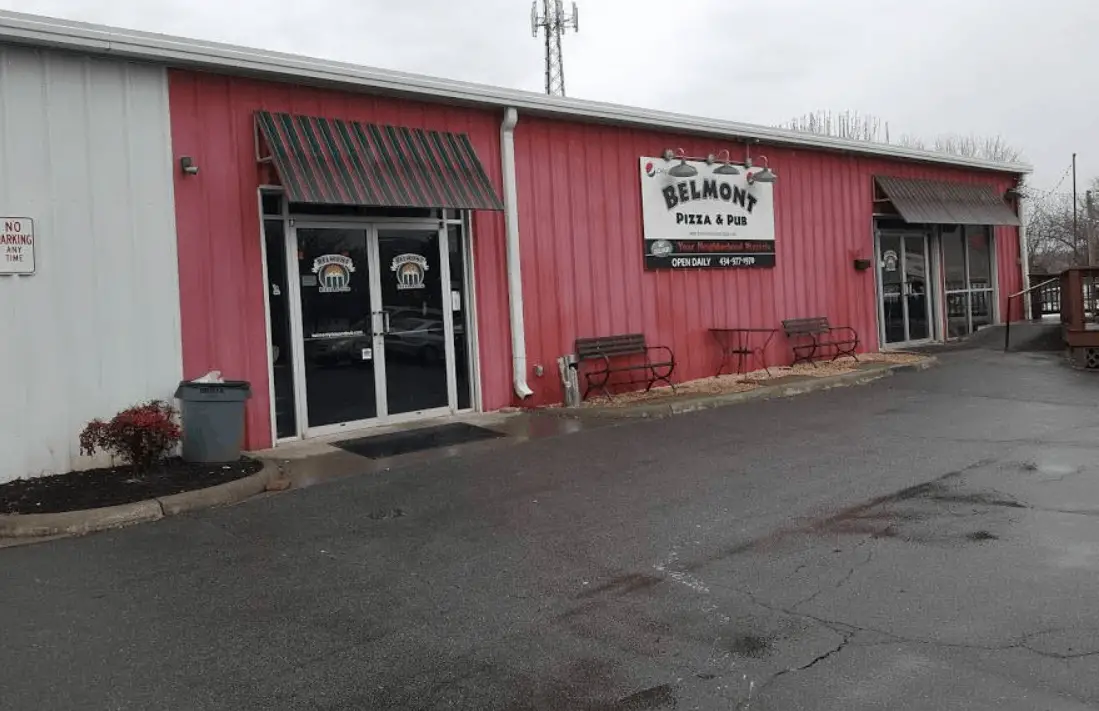 Address: 221 Carlton Road, Charlottesville, Virginia 22902
Tel: 434-977-1970
The Belmont is a full-service pizzeria known for its creative topping combinations and stone-baked pies. It's open every day except Mondays for dine-in, curbside pick-up or delivery.
Choose a 10 or 16-inch pizza or calzone with your choice of toppings or fillings. Or why not sample one of the innovative signature pizzas? The Rialto combines sausage, feta, apples, spinach and a balsamic drizzle, while the Carlton has barbecue sauce and pulled pork. Delicious!
Also on the menu are appetizers, salads and specialty subs. And there's a special menu for kids too.
It's pizza time!
We hope our round-up of 15 of the best places to get pizza in Charlottesville has whet your appetite! Whether you're looking for an upscale dining experience or an economical takeout, there's loads on offer here. And there's great pizza to be found at every price point.
We hope you enjoy your next pizza!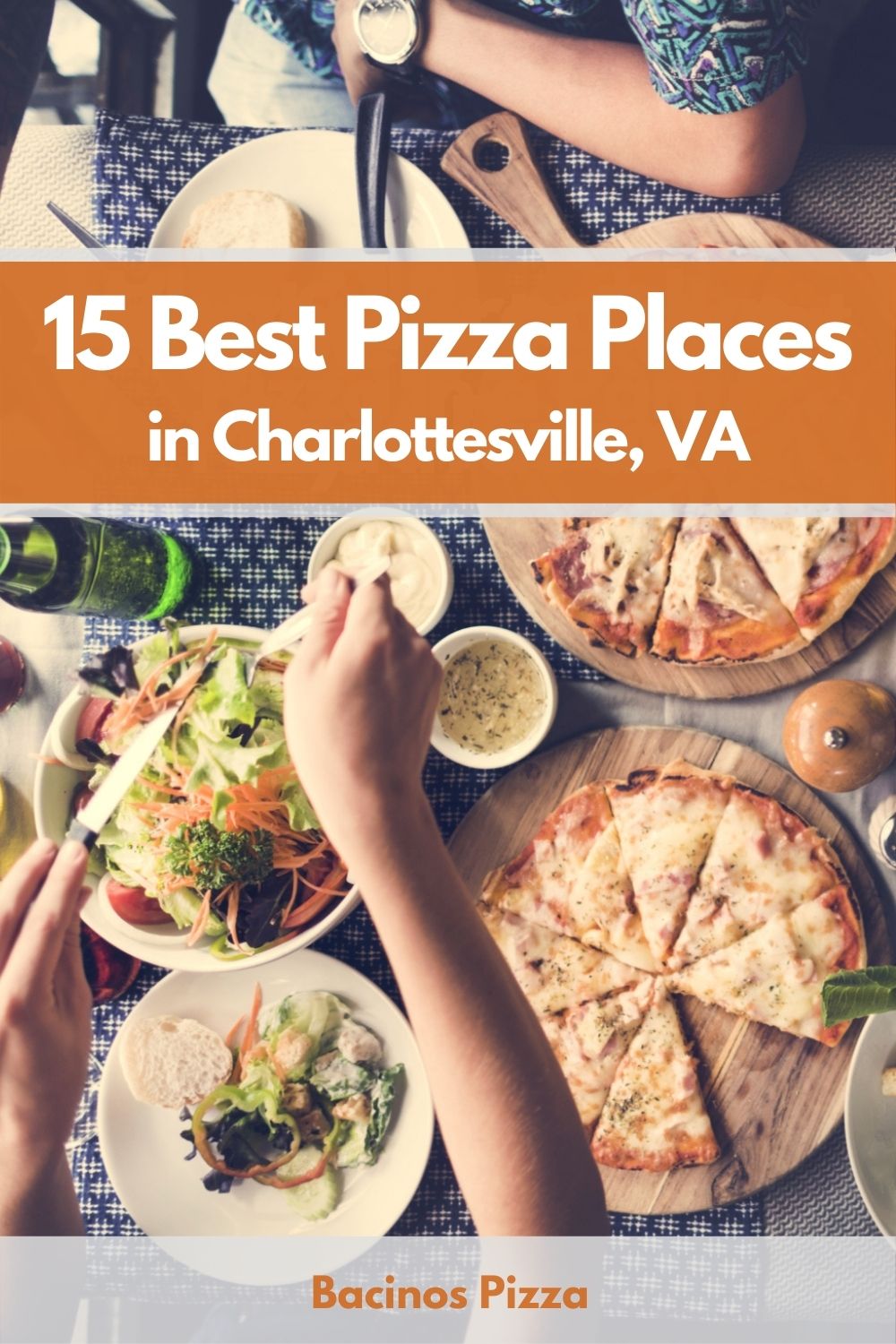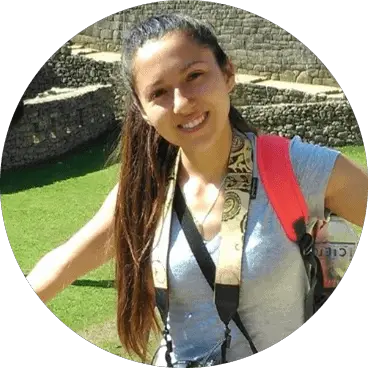 Kathryn's love for pizza started when she was still young. When she was young, she's been a picky eater–that's what her Mom used to say. The only food that she enjoyed and loved was pizza–until now! Her love for pizza turned into a passion!